Norwegian snow trousers, surplus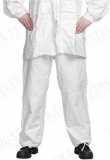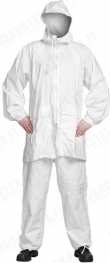 Product is out of stock and is unlikely restocked in the near future :-(
Trouble with the metric system? Try our converter:
These might also interest you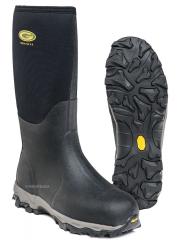 Grub's Snowline 8.5 winter boot
89.99 EUR
Seriously proper winter boots by the British company Grub's. Someone did something wrong and ended up offering these for us for a price we couldn't refuse - for the customer, this means well over 100 EUR boots for way less! These are the kind you definitely want when the temperatures start reaching down to zero and below. As a side note, these have been seen in use by the Finnish Border Guards, to give you some perspective of the quality.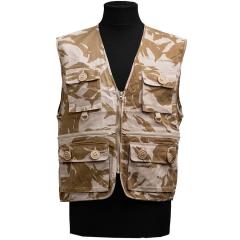 Outdoors vest, Desert DPM
9.99 EUR
Super cheap good quality fishermans style outdoors vests, these are made from what appears to be genuine British Desert DPM cloth with MILSPEC Canadian slotted buttons. This is a one-off item, we are not expecting any restocks.
Tailoring, trouser leg shortening
19.99 EUR
Our seamstress is on vacation on 24.7.-6.8. Please note that during this time sewing services aren't available. We'll get back in business on monday 7.8. A simple, fixed price package deal service for shortening your trousers to desired length. Fixed price, fixed service - we just cut 'em up and finish the edge. Meant basically for simple unlined trousers like jeans and such. Service valid only for stuff bought from us!
Norwegian surplus snow suit trousers, simple cut with drawcords at the waist and legs and slashes to access the pockets of field trousers worn underneath. Quite a recent model, most made in the 80's and 90's.
Sizing
L = Liten (Small)
M = Middels (Medium)
S = Stor (Large)
The pants have approximate min. and max. waist sizes and inseam length in centimeters. With these measurements you'll still have room for another pair of trousers underneath, the cut is generous!
Made of cotton or a mixture of cotton and synthetic materials. Won't hold water too well, but breathes like you wouldn't believe. Don't wash together with different coloured garments, or you just might end up with a sexy pink snow suit.
Unissued stuff, most of these c
Log in and write a review.