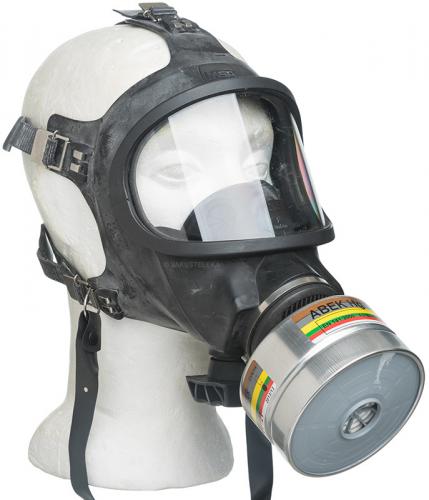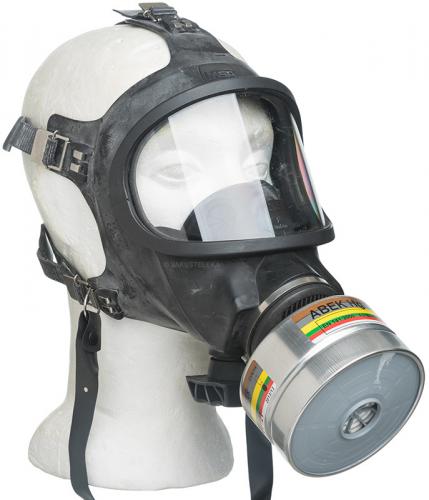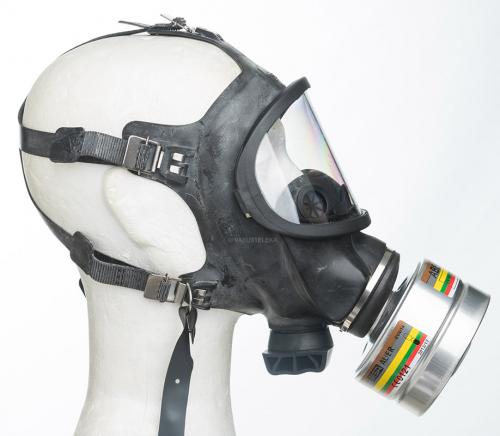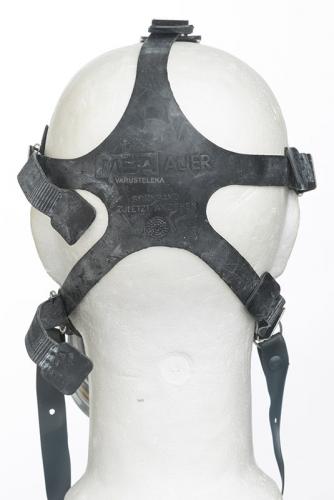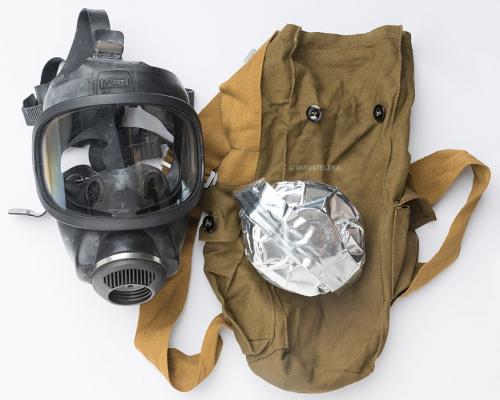 A Russian gas mask pouch is included.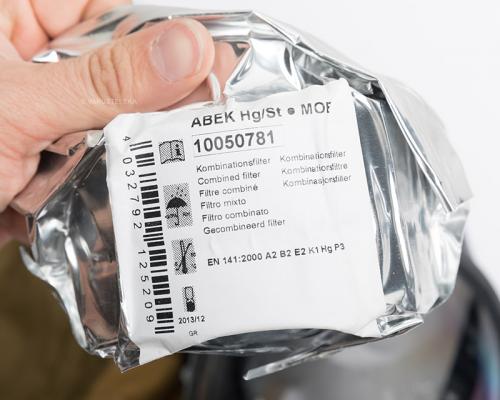 These do not contain asbestos.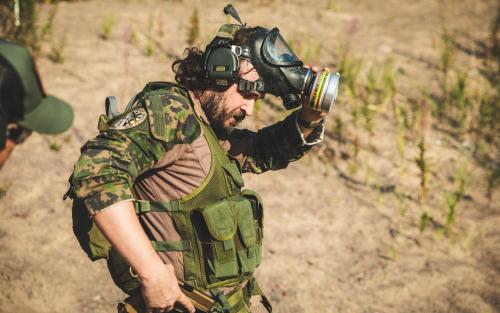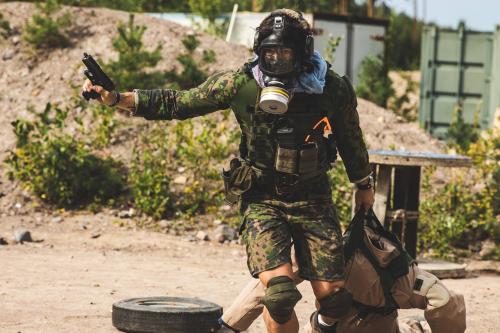 Germany
MSA Auer 3S gas mask, surplus
Price 59.99 USD
excluding sales tax
If Soviet rubber socks aren't your thing when it comes to gas masks, check out this modern offering from Germany.
This product is unlikely to be restocked and will be hidden from our website once it's out of stock.
We don't know when this product will be restocked. With surplus the restock date is unknown due to sometimes poor availability. Request restock notification and we will email you as soon as this product is available.
Trouble with the metric system? Try our converter: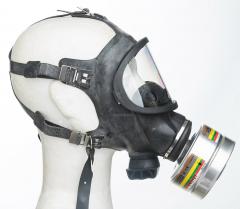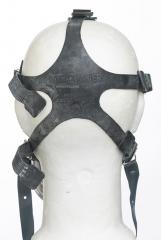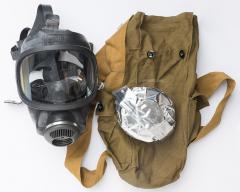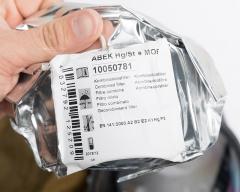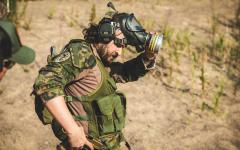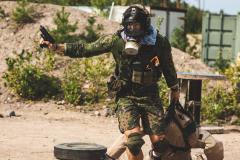 If Soviet rubber socks aren't your thing when it comes to gas masks, check out this modern offering from Germany.
First things first: these are officially unsuitable for safety use. Despite CE markings and meeting all the relevant standards like EN 136, we are not allowed to sell these as protective equipment for hazardous environments.
That said, the face pieces are factory new and still have protective talcum powder on them. The condition is NIB. Expiration dates for the filters are long gone (but in the 2000s), but they use the worldwide 40 mm thread standard. Unlike the suspicious Soviet masks we used to sell with filters, these do not contain asbestos or any other nasty stuff.
Features
The design is very common: a rubber facepiece is tightened against the face with five adjustable rubber straps with metal buckles. A single lens offers an uninterrupted field of vision and the air intake vents blow off any fog as you breathe in, so you actually see things while wearing this.
The air outlet can be rotated to different sides and above the filter, you'll find a speaker box: while you will sound funny when speaking to others, they are able to understand what you say. A neck strap can be used to keep the mask in a high ready condition.
In the original factory box you will find:
Mask
Filter (expired)
Instruction manual (9 languages, English included)
Carrying pouch (Russian made, probably added after these left the factory)
Made by MSA Auer
Top quality stuff, manufactured in Germany.
All products: Germany
Recommendations
Loading products...
Reviews
You have already submitted a review. You can edit your text by clicking on it. You can filter the reviews by clicking on the elements of the summary.
Log in and write a review. You can filter the reviews by clicking on the elements of the summary.
Remove filter
Suomi
(1)
English
(2)
I would recommend for a friend
ROCKET 1.

13.02.2018

⚠ Unverified purchase
Real deal gas mask, works really good.
10
0
I would recommend for a friend
Philipp B.

14.01.2019

Verified purchase
I bought the mask recently and was overwhelmed.
It came *new in box*, probaply only once unpacked and professionaly repacked again in its original MSA Auer package.
This mask looks bigger in the web, than it actually is. Mask and filter passed its leak test with the hand on the filter opening.
True, ther is some "genk" on and in the mask. It seems to consist of talcum poder or similar stuff.
Be advised, the visor scratches easy and there is no key to remove the filtermembrane inside the mask for cleaning.
I recomend cleaning the maks with warm, soaped wather. Rubbing of the white stuff with your finger works best.
Afterwards, its a good idea to get some rubber/latex care to maintain the mask and make the rubber shine again.
The included carienig bag seems to be a bit to small and hard to open for "field usage", however, its a nice addition to having it in the paper box.
4
0
I would not recommend to a friend
I.G. N.

04.04.2019

Verified purchase
positive about this mask:
- you can see really well and in all conditions. There can be some fog forming into the corners but that goes away by exhaling. This issue can be fully dealt with by applying some anti-fogging solution.
-once you get it on it stays on. It's a tight fit.

negative about this mask:
- you can't wear much else on your head. A helmet, a headlamp or even a simple baseball cap just doesn't want to work too well with this.
- the carry bag is really small. It barely fits the mask and it's difficult to get the mask back in there.
- sitting and walking in this mask is okay, but running makes you want to vomit. Be careful, you can suffocate and lose consciousness.
- one size fits most-principle doesn't work too well here either. The mask is a tad too small for me who has a slightly larger face than usual.
- as I said earlier, it is a tight fit. You can't really put it on quickly or pull it off too fast. You have to re-tighten it to your face every time you put it on.

Not worth it overall, you are better off buying a cheaper civilian mask.
0
0