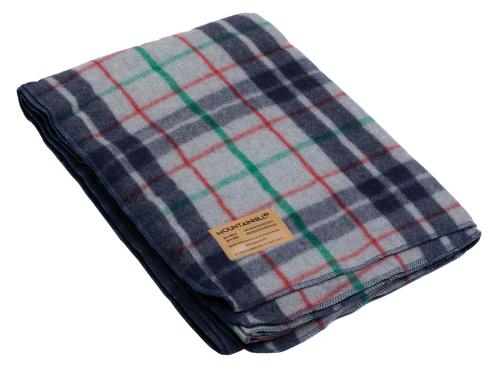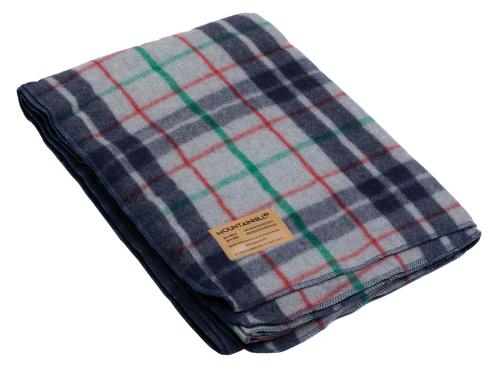 Red-grey-bluish Tartan. Note: the newest batch does not have the green stripes shown in the photo.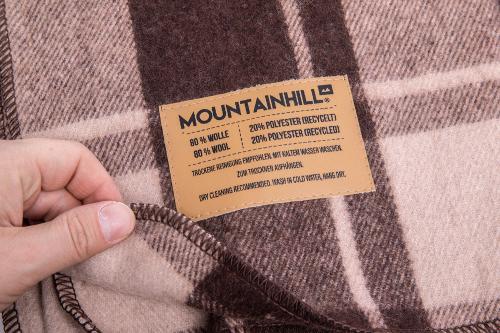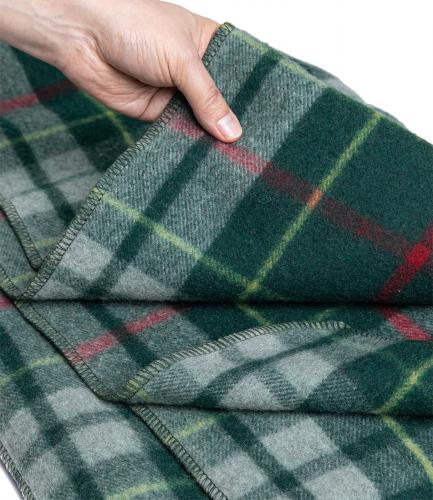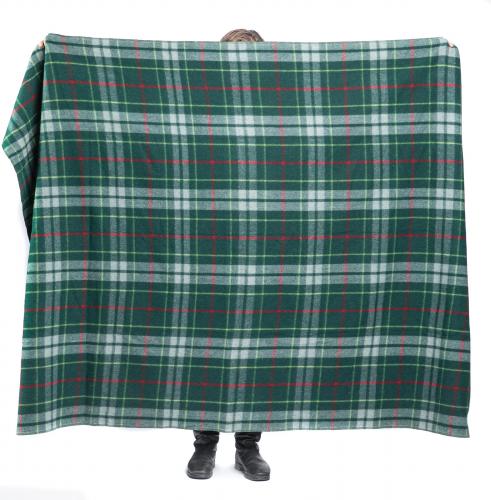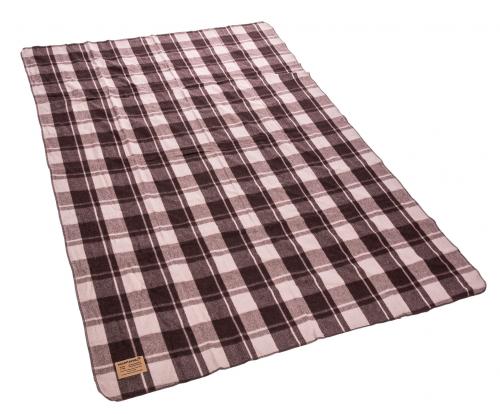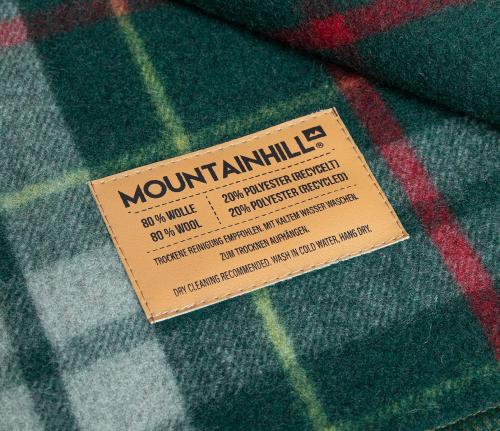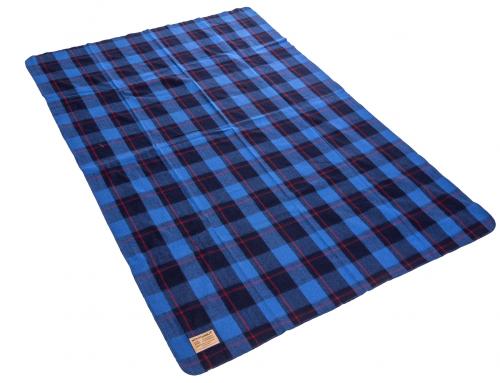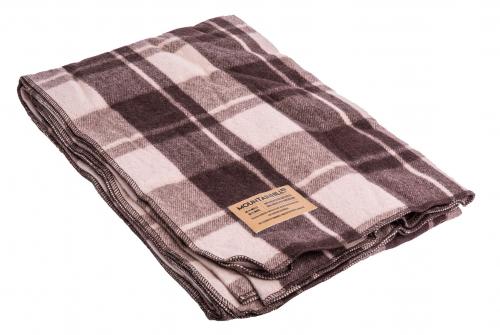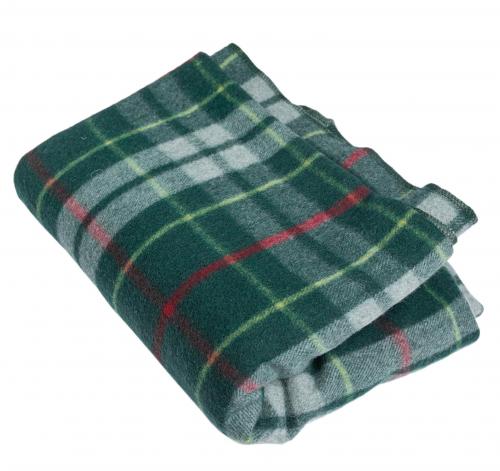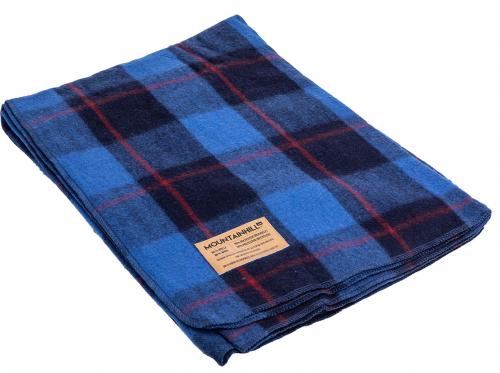 Mountainhill
Mountainhill Blanket, Tartan
Price 49.99 USD
excluding sales tax
We've got these warm, soft, and really big blankets that are just dying for a hug and someone to hug underneath one. And they're even brand spanking new.
Loading products...
Trouble with the metric system? Try our converter: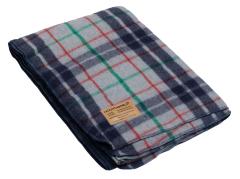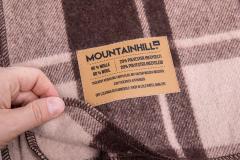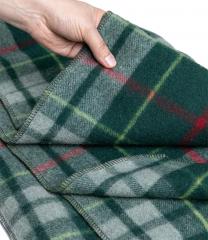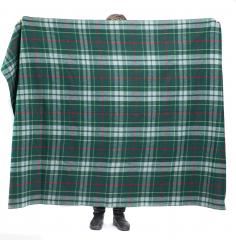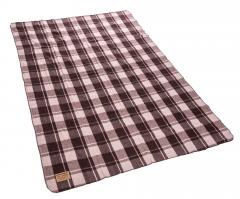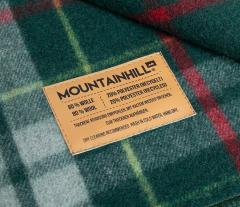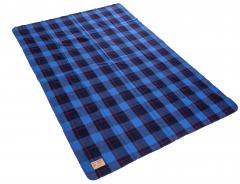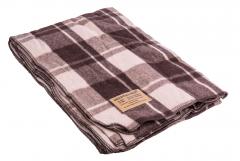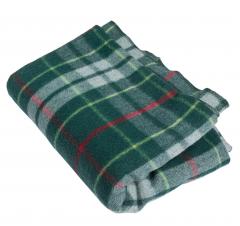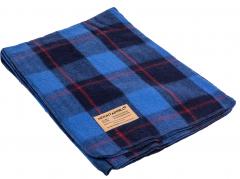 We've got these warm, soft, and really big blankets that are just dying for a hug and someone to hug underneath one. And they're even brand spanking new.
These are not super-duper mega thick but not thin either, and the material is rather dense. Perfect for couch potatoing even in a chilling haunted mansion and for cool weather camping. However, it might get a tad cold on an arctic expedition. If you don't need a blanket, buy one anyway and sew yourself something nice instead.
Delightful options
Usually the colors of military blankets are a dreary whiff from the '70s East-Brutopia. These blankets by Mountainhill are something completely different. Just like from the collection of a fashion house but with a lot nicer pricing. The Tartan pattern helps if you suck at folding.
Rye Pudding With Milk Tartan
These are coloured like the Finnish delicacy called "mämmi" with milk. The pattern brings together warm shades of dark brown and beige in a warm, fuzzy kind of way. A beautiful piece.
Fresh Green Tartan
If greenish tartan tickles your eyes as much as the chemicals found in East German army surplus, this blanket is for you! The cheery green color on the background blends nicely with the white-red-yellow tartan, making the blanket look somewhat Christmasy.
Soothing Blue Tartan
These come in a soothing tartan pattern that beautifully combines nightly shades of blue and gently lulls you to sleep. Sensual red stripes and a dash of exotique. My gosh, ain't it sweet!
Material and info
The material is 80% wool and 20% recycled polyester. The excellent properties of wool get to shine and care isn't any different from a fully woolen one: air every now and then, wash seldom if ever. If needed, dry cleaning is ideal. If you want to wash these, do it in cold water and hang them to dry.
Length and width: approx. 230 x 150 cm (90" x 59"), So, these are big. The size can vary a bit from blanket to blanket because apparently in the blanket business size isn't everything.
Weight: c. 2.2 - 2.4 kg (4.9 - 5.3 lbs) so these aren't the magical elf cloaks for ultralight hikers but the good ol' stuff from the time when people could still carry things.
New production
Made by Mountainhill. These are all factory new. The price isn't bad for such a nice blanket.
Kierto Circular Economy
Return this product used but clean and unbroken, and you'll receive half of the product's original price as Varusteleka credits. Service is available only in Finland. Only Registered users can make Kierto returns. See more information about Kierto.
All products: Mountainhill
Recommendations
Loading products...
Reviews
You have already submitted a review. You can edit your text by clicking on it.
Log in and write a review.
Remove filter
Suomi
(3)
English
(3)
I would recommend for a friend
Gerrit L.

07.02.2021 (Edited 15.06.2021)
Beautiful blanket. The blue tartan looks especially pretty.

Beware though, that it's not just sheepswool, but also smells like it. A quick rinse with cool water and long airdrying will take care of that though!
1
0
I would recommend for a friend
RICHARD C.

26.02.2021 (Edited 24.06.2021)
Generous size, weight is perfect, not too heavy nor light, smell is of oil (probably sheep wool but a little like diesel) but should fade. Good value, will buy again
1
0
I would not recommend to a friend
Vesa V.

05.07.2022
Ensiksi hyvät puolet: Nämä ovat isoja laadukkaan oloisia ja väritykseltään hienoja huopia. Sopivat myös sohvalla loikoiluun.

Sitten ne huonot: Huovassa on sitkeä varastointiaineesta tai jostain muusta johtuva ominaistuoksu joka ei lähtenyt tuulettamalla tai pesemällä mihinkään, hieman korkeintaan lieveni. Villa on karkeaa ja kutittavaa tyyppiä.

Lopputulema: Huopa päätyi varastoon palvelemaan suojelemistehtäviin.

Arvostelua ei ole tehty yksittäisen kappaleen perusteella, minulla on ollut näitä kaksi kappaletta ja molempiin ovat päteneet yllä mainitut tiedot. Varustelekalta olen ostanut muitakin huopia ja ollut niihin tyytyväinen, joten jos olet herkkänenäinen ja/tai -ihoinen niin katsele jotain muuta valikoimasta.
0
0
I would recommend for a friend
Jere S.

15.08.2022 (Edited 15.08.2022)
Tuoksahti voimakkaasti jollekin lamppuöljyn tyyppiselle uutena, todennäköisesti varastoinnista johtuen. Haju kuitenkin lähti käytössä jo yhden viikonlopun aikana, kun huopa oli metsässä mukana makuualustana/peittona/lämmittelypeitteenä avantouinnin jälkeen. Lämmin ja kestävä!
0
0
I would recommend for a friend
Henry H.

05.05.2020 (Edited 06.06.2021)
There's a bit more orange in the colour than the picture demonstrates but who cares. It's a big cosy blanket that fits my 6'4" 200 lbs frame quite nicely. Coming out of the package it smelled like hermetically sealed old people—if your grandparents are in a home you know this smell. However a few hours on the line cleared this out. 10/10 product, brings back warm memories of eating the grapes and cheese we brought for grandma.
3
1
I would recommend for a friend
Lauri G.

08.05.2020 (Edited 06.06.2021)
Lämmin ja mahdottoman suuri. Tuoksuu aluksi varastolta, mutta tämä hälvenee käytössä.
3
0