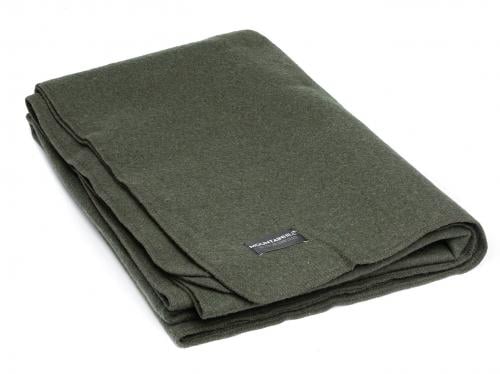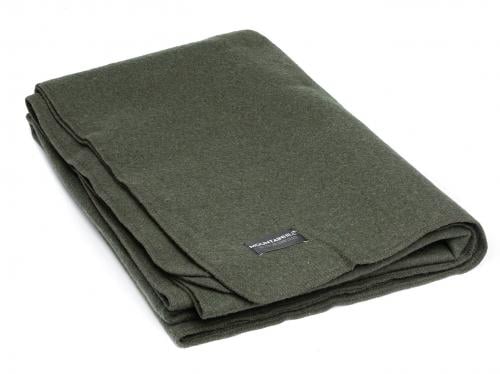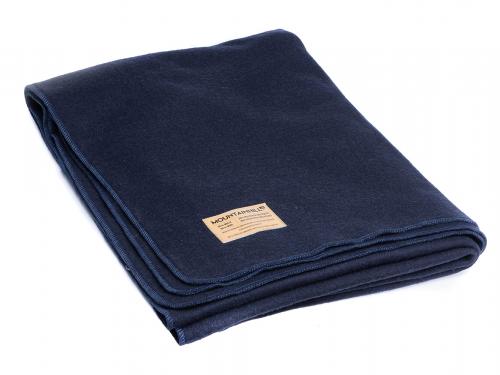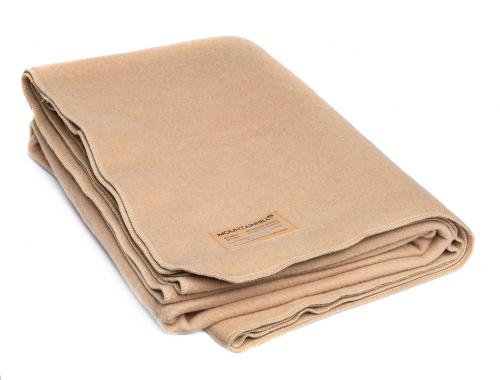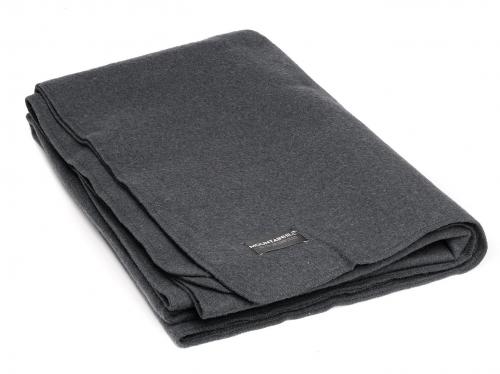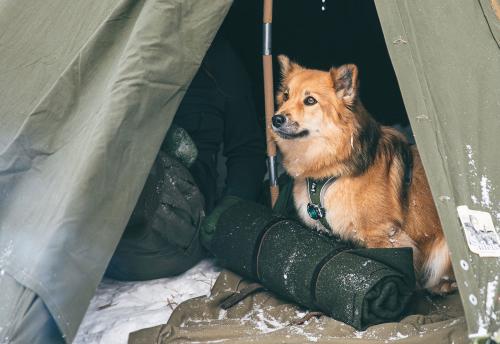 Mountainhill Blanket, Solid Colors
Price 52.99 USD
excluding VAT
We've got these warm, soft, and really big blankets that are just dying for a hug and someone to hug underneath one. And they're even brand spanking new.
Loading products...
Trouble with the metric system? Try our converter: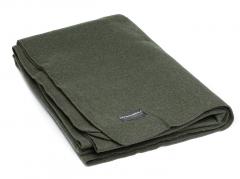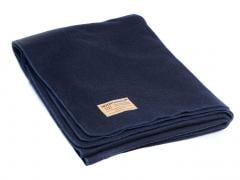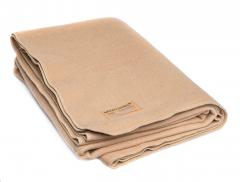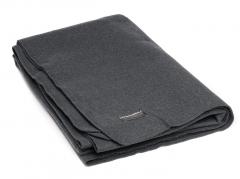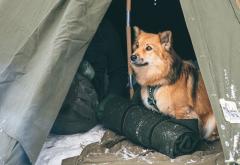 We've got these warm, soft, and really big blankets that are just dying for a hug and someone to hug underneath one. And they're even brand spanking new.
Usually the colors of military blankets are a dreary whiff from the '70s East-Brutopia. These blankets by Mountainhill are something completely different. If you thought that their tartan patterns were a bit too restless, how about these calming one-color options?
These are not super-duper mega thick but not thin either, and the material is very dense. Perfect for couch potatoing even in a chilling haunted mansion and for cool weather camping. However, it might get a tad cold on an arctic expedition. If you don't need a blanket, buy one anyway and make yourself something nice instead.
Material and info
The material is 80% wool and 20% recycled polyester. The excellent properties of wool get to shine and care isn't any different from a fully woolen one: air every now and then, wash seldom if ever. If needed, dry cleaning is ideal. If you want to wash these, do it in cold water and hang them to dry.
Length and width: approx. 230 x 160 cm (90" x 63"), So, these are big. The size can vary a bit from blanket to blanket because apparently in the blanket business size isn't everything.
Weight: c. 2.2 - 2.4 kg (4.9 - 5.3 lbs) so these aren't the magical elf cloaks for ultralight hikers but the good ol' stuff from the time when people could still carry things.
New production
Made by Mountainhill. These are all factory new. The price isn't bad for such a nice blanket.
Recommendations
Loading products...
Reviews
You have already submitted a review. You can edit your text by clicking on it.
Log in and write a review.
Remove filter
Suomi
(2)
English
(8)
I would recommend for a friend
Sahil D.

22.06.2020
I've bought the three past offerings of mountainhill blankets from varusteleka, just beware that they will absolutely absorb whatever milsurp stench is hanging off of the other items in the shipment as I found with my first one. They work well as moving blankets or picnic blankets, as they are very rugged. I believe them to be a good investment.
5
0
I would recommend for a friend
Drew R.

25.06.2020
I have one of Mountainhill's green tartan blankets that I purchased from here. Well worth it's weight in the cash I paid for it. Perfect car blanket for bringing along, especially when it gets cool at night. The weight is almost perfect to lay on a bed in the cooler months if you like to sleep under a light pressure.
4
0
I would not recommend to a friend
martin z.

07.07.2020 (Edited 07.07.2020)
Not a nice blanket. I also own the green tartan blanket sold a while ago and it was much nicer.
This blanket does not have a label, nor are the sides sewn but just cut rough with course scissors.
The fabric feels cheap and synthetic, not wooly at all. If you want a giant doormat this will do nicely.
Very disappointing to get this from Varusteleka sold as a new Mountainhill wool blanket.
1
8
I would recommend for a friend
Daniel B.

10.07.2020
Bought a blue one. It's huge. 2-3 mm thick and quite dense. Will use around the house and wouldn't hesitate to throw it on the bed during the winter.

Mine had a label, stitched edges and rounded corners (unlike Martin Z's one).
3
0
I would recommend for a friend
Siri H.

12.10.2020
Suden hetken sininen. koko 224x168 cm eli ihana. Huovassa oli todella vahva öljymäinen (paha) haju. Kaksi viikkoa ulkona tuuletusta, niin haju on poissa.
Todella lämmin, vilukissa suosittelee.
0
0
I would recommend for a friend
Riku K.

24.11.2020
Todella hyvä ja lämmin. Omassa ei ollut ollenkaan hajua.
0
0
I would recommend for a friend
Fredrik L.

25.11.2020
Kept my sick, feverish ass alive this past week. Well the painkillers helped as well.
3
0
I would recommend for a friend
Yinette H.

15.12.2020 (Edited 15.12.2020)
Have used this as my main bed blanket for over 6 months now, it's comfortable and warm. I recommend washing it on its own first to de-lint it, after that it's perfect. It has a bit of a smell to it to start out, I imagine that is from the recycled plastic that goes into it, but it fades with time. Would definitely recommend for camping, keeping in vehicles for emergencies or even just use around the house!

Edit: Yeah, wash as per instructions! It is wool after-all.
1
0
I would recommend for a friend
GARRY G.

05.02.2021
Pros: Nice size, sewn rounded edges, feels soft like felted wool, great warmth for the weight, great price.

Cons: Smells like a diesel spill (my guess is it's the flame retardant it was soaked in), tag was only half-sewn on, there are a couple of thick pieces of string or wool near the corners all bunched up and looks like it would pull the blanket apart if snagged on something. So I have to treat it a little more gently than I thought at first.

Overall I like the blanket. However the chemical/diesel smell didn't go away completely when gently washed and I'll have to wait until the sun shines here to try and sun soak and air the smell out.. Be VERY gentle if trying to hand wash the blanket because it sheds and pills like crazy (I only tried washing it to lessen the smell). I got over-confident because I also own a 100% wool blanket and have had zero issues washing it (it's supposedly washable though so take that as you will). But for the price this Mountainhill Blanket is a nice warm breathable blanket that I won't feel bad tossing in the trunk and/or camping with, once I sew the tag back on that is...
1
0