Katadyn Hiker Pro water filter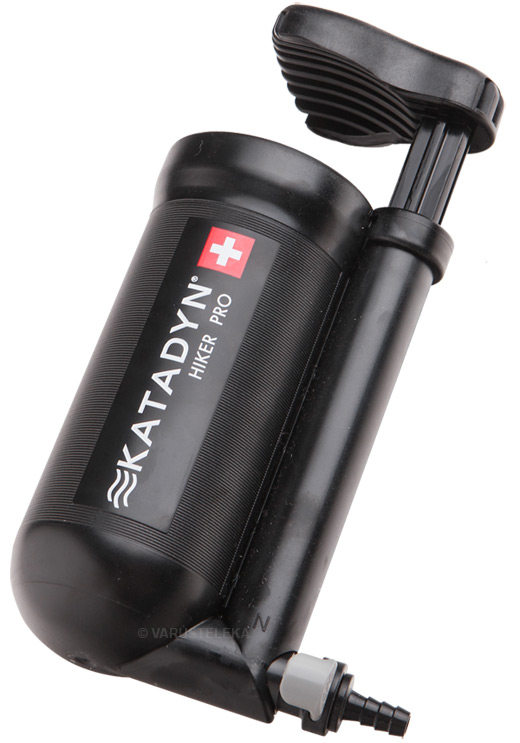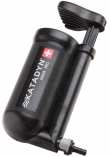 Trouble with the metric system? Try our converter:
These might also interest you
A compact and reliable water filter, purifies about a litre of water per minute. Made by Katadyn, this here is Swiss quality.
A plastic shell with active charcoal innards through which you pump the water and it comes out clean. Filters by 0,2 micron, which means 99,999% of bacteria and protozoa won't get thourgh, and it filters out even some viruses. Also neutralizes any nasty flavours to some extent. You put the other tube into the water source and the other in your bottle or cup or whatever, then you pump it through the filter. Use the pre-filter to sort out larger debris in murky water. Very simple. Works with many hydration bladders too, for example CamelBak and Source.
Service life about 1150 litres. Weight 310 grams, dimensions 7,6 x 16,5 cm, diameter 6,1 cm.
Comes with a carrying bag, tubes, pre-filter, cleaning sponge, drinking bladder adapter and a small tube of lubricant. Also included is a multi-language user's manual, which you should read through before use.
The manual is also available in PDF form in the official Katadyn site.
Made by Katadyn in Switzerland
Katadyn specializes in water purificating thingies, and is one of the leading brands in this area. These are quality products made in Switzerland.
Log in and write a review.