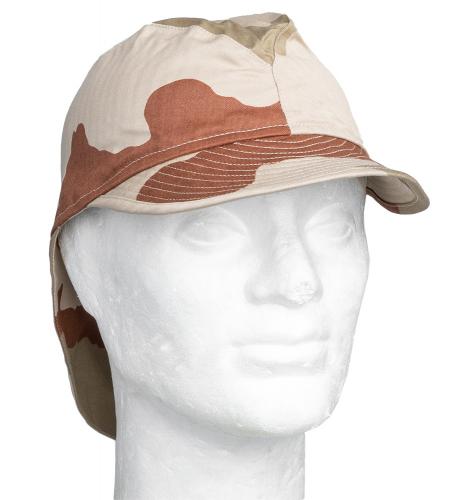 French F2 "Bigeard" cap, surplus
Price 4.99 USD excluding VAT
Flat Rate Shipping to USA $9.99
Sold 7 pcs in the last two weeks
Loading products...
Trouble with the metric system? Try our converter: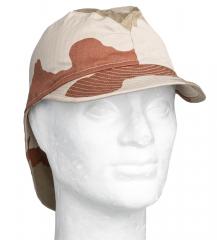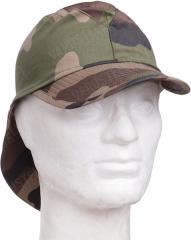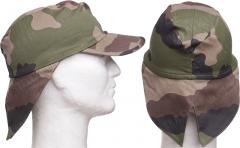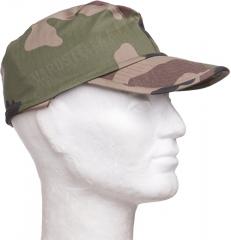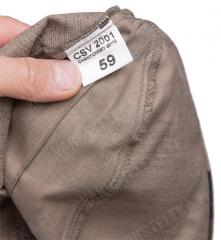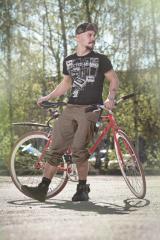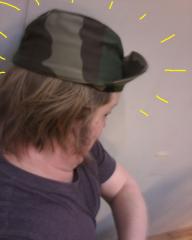 The beloved Bigeard, one of historys coolest military headpieces ever made with the two-prong "swallowtail" protecting the neck. Made in France!
Known as the Bigeard in France, after it's creator Marcel Bigeard, an officer in the (among others) the war in Indochina. Since then many armies have copied the design, known as the "swallowtail cap" in English or "Kiko" in Portuguese. From it's roots in Indochina the Bigeard has moved far and wide, the style was one of the most copied designs in the many little wars that tore through Africa in the late 1900's.
Sometimes we get these without the neck flap. These are always sold separately.
Pro-Tip: Apart from being quite a cool design, the cut is also quite simple. I you're into DIY and sewing, cut one of these apart, use the pieces as templates and recreate this legendary piece in your own favourite colour or camo pattern!
Size
Sized according to head circumference in centimetres. For a classic Portuguese playfool look, choose one size smaller than you usually wear, or if you want to look more serious, just pick our correct size.
Genuine army surplus
Unissued military surplus, in perfect condition. Most of these are made during this millennium.
Reviews
You have already submitted a review. You can edit your text by clicking on it.
Log in and write a review.
Remove filter
Suomi
(5)
English
(9)
I would recommend for a friend
vesa s.

12.08.2016 (Edited 23.05.2019)
AAAAAH,ihan ehta uus ja käyttämätön Bigeard-lippis ja ei oo hinnalla pilattu.Älä siis säkään pilaa nuppiis tai peräti niskaas auringonpaisteessa,vaan hanki tää.t.vintage-kessu
16
1
I would recommend for a friend
Ignacio N.

11.08.2017 (Edited 04.03.2019)
Very cool. Being all cloth fits anywere. BE CAREFULL WITH THE SIZE! I use another MIL-Tec whis is 58 and fits me well, this one I bought the 59 based on the särmä field cap and its tiny, so tiny that I almost don´t use it. It´s REALLY small!! Update. I gave a chance to the new desert model size 60 and it does fit bit better. At least it's wearable!
0
0
I would not recommend to a friend
Scott S.

11.12.2017
The neck flap didn't cover my neck, the cut almost feels to small, even though it does fit! It's a bit wierd, to be honest!
3
11
I would recommend for a friend
Christian H.

16.12.2017
I bought one with and without tails. I waxed the one without tails to have a lightweight rain cap while I commute to and from work during the week. Love both of them for the look and versatility. Thanks.
4
3
I would recommend for a friend
R R.

05.03.2018
Measuring my head tells me I am a size 59.5, so I purchased a size 59 cap - and boy was it tight on my head! Didn't have nearly as much trouble with my size 59 Särmä M36 cap, so the Bigeard may run a bit on the small side! All the same, my dad likes it and it fits him better, so it's his now - no loss!
4
0
I would recommend for a friend
darryl b.

09.03.2018 (Edited 07.02.2019)
pretty, pretty, pretty, pretty....... good. i assume its wide to tuck your ears in under the desert sun. got the desert model as well, they run quite tight.
0
0
I would recommend for a friend
Justin A.

17.04.2018
Bigeard caps are always cool. I like that Varusteleka carries them in the French woodland pattern. It may be a good idea to get a size larger than what you usually wear, as the cap that I got is a just a bit tight on the side of my head.
5
0
I would recommend for a friend
Magnus C.

20.04.2018
Perfect for a total crazy look. But army Combat Gear not for good cool look. Usefullness is the ting. Will match my french Combat jacket. Just need a pair of pants in same Camilla.
4
1
I would not recommend to a friend
Yxaël C.

28.07.2018 (Edited 28.07.2018)
My head size is 56, I ordered a 57 per the recommendations. The thing I received is so minuscule it's downright unuseable. Judging by the fit I would have had to order two or three sizes over my actual size for it to be useable. I ordered the model without a neck flap BTW.
2
4
I would recommend for a friend
Juha E.

22.11.2018
Mittasin kuupan ympärysmitan ja tilasin mittanauhan osoittaman mukaan.
Sain lakin jus ja just päähän ilman kenkälusikkaa, joten tuli ostettua siis mallia retee portugalilainen. :D
Ihan törkeen ruman mahtava reuhka, mikä tulee koristamaan "kruunua" meloessa. Ei taatusti tuuli vie!

Niskan "pappi-liparit" jeesannee pahimmalta keskipäivän kuumotukselta.
0
0
I would not recommend to a friend
Mikko M.

25.11.2018
Ota ainakin 2 kokoa oikeaa mittaa isompi, muuten ei mahdu päähän lainkaan. Missä lie kutistettu.. Muuten ihan mielenkiintoinen keksintö, takaliepeet eivät olleet niin isot kuin olisin toivonut, näyttävät kuvissa isommilta. Kaikin puolin hieman omituinen hattu enkä oikein ymmärtänyt mallia.
2
3
I would recommend for a friend
esko i.

26.11.2018
Tiukka vaikka otin isoimman saatavilla olevan koon. Yllätyksekseni tunisialaista tekoa, mieluummin oisin ottana ranskalaisen, tai ainakin edes algerialaisen. Kangas hyvää ja hyvin ommeltu. Bit tight even thogh i took the biggest size available. Fabrique en Tunisie, Sousse. Good fabric and well sewn, recommended.
0
0
I would recommend for a friend
Jacob G.

18.06.2019
This cap is meant to fit a bit higher on the head than is usual for most hats. This will be the case if you order your size. Look up pictures of Gen. Marcel Bigeard for reference.
0
0
I would recommend for a friend
Jarkko H.

23.07.2019
Harva lippis on näin törkeä tyylikäs. Sopii ainakin minun päähän erinomaisesti, hieman takaraivon päälle nostettuna. Kannattaa ottaa 2 numeroa isompi kuin normaalisti. Hatun pääskyn-pyrstö kerää ihailua sekä pitäjillä että kallion hipster kahviloissa.
0
1