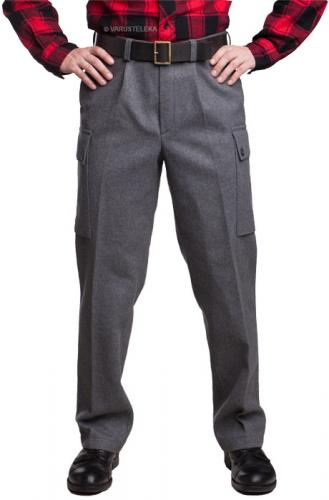 Finnish M65 wool trousers, gray, surplus
Price 18.99 USD excluding VAT
Flat Rate Shipping to USA $9.99
97 % recommends
Sold 5 pcs in the last two weeks
Loading products...
Trouble with the metric system? Try our converter: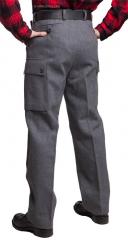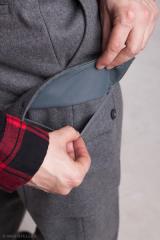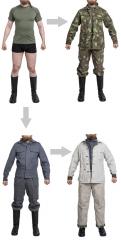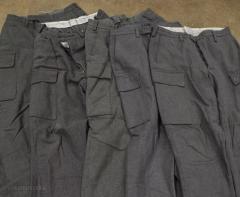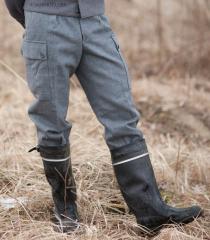 Finnish army issue gray wool trousers with cargo pockets! Get yours now, these proper good stuff made in Finland of real wool. These are getting a bit rare.
Pretty straightforward cut, with straight leg, neat appearance, belt loops, button fly and sometimes buttons for braces. Some later production trousers might have random little luxuries like a bit of waterproof fabric hidden inside the knees or under foot straps (we won't pick, sorry). The cargo pockets are a rare animal in army issue wool trousers. The army used these both for barracks and field use, paired with either shoes or jackboots, with the trouser leg of course tucked into the boots.
Made from thick wool, very nice quality stuff, costs a fortune these days. On some specimens the tags say the material consists of "at least 85 % wool". Wash in 30 degrees if necessary, air dry only. Usually just brushing the dirt off is enough, these don't even stain easily.
No wonder that these were still issued in 2007 in the northernmost reaches of Finland. This fine tradition came to an end when the stockpiles of larger sizes ran out and the rest was sold off as surplus. For the modern man these present excellent value for money if you're after a pair of old timey, slightly bushcrafty wool trousers that actually don't fall apart in use.
Size info
First up is the Finnish army system (height as a vague number and then standard Euro size), in the brackets the recommended users height & waist. Note: The old Finnish trouser sizing runs pretty much a notch smaller than the nominal size (for example, size 52 would normally be made for 92 cm waist, but the Finnish fit is best for 88 cm waist). Look at our numbers!
Genuine Finnish surplus
Used, but in serviceable condition. In the worst case these might have some visible repairs here and there, however in the main picture is a pair of unissued trousers.
Recommendations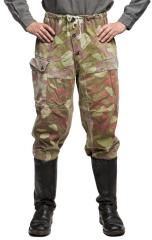 Finnish M62 trousers, surplus
13.99 USD
Viewed together.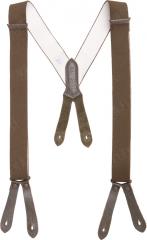 BW trouser braces, surplus
6.99 USD
Sometimes purchased with.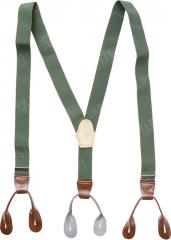 Czechoslovakian trouser braces, green, surplus
4.99 USD
Sometimes purchased with.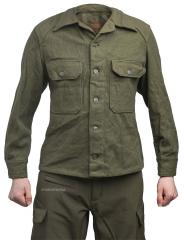 US M-1951 wool shirt, surplus
22.99 USD
Sometimes purchased with.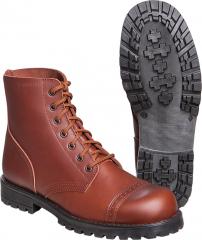 Särmä Ankle Boots
119.99 USD
Might be of interest.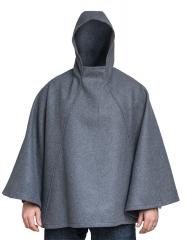 Jämä Luhka
82.99 USD
Might be of interest. Temporarily out of stock.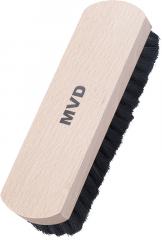 Dutch clothes brush, surplus
3.99 USD
Might be of interest.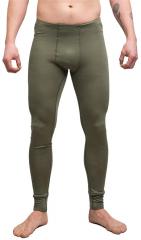 Särmä TST L1 Long Johns, Merino Wool
27.99 - 36.99 USD 36.99 USD
Might be of interest.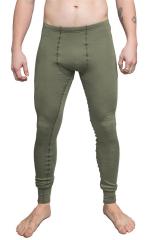 Särmä TST L2 Long Johns, Merino Wool
38.99 - 50.99 USD 50.99 USD
Might be of interest.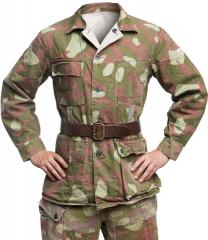 Finnish M62 camouflage jacket, surplus
13.99 USD
Might be of interest.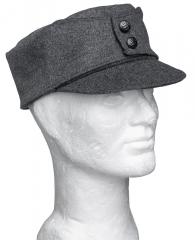 Särmä Finnish M36 field cap
36.99 USD
Buy also.

Sonett wool care 300 ml
9.99 USD
Buy also.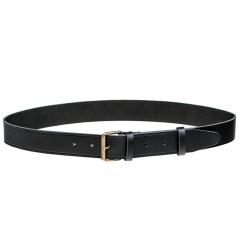 Särmä leather belt, 40 mm
22.99 USD
Buy also.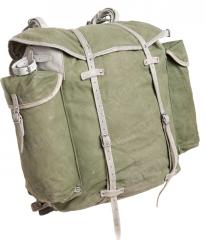 Norwegian rucksack, with steel frame, surplus
36.99 USD
Might be of interest. Temporarily out of stock.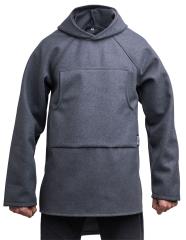 Jämä Blanket Shirt
82.99 USD
Might be of interest.
Reviews
You have already submitted a review. You can edit your text by clicking on it.
Log in and write a review.
Remove filter
Suomi
(11)
English
(24)
I would recommend for a friend
Jim W.

24.06.2016 (Edited 27.06.2016)
These pants are as close as one can get to "do all, go anywhere" pants. They are comfy, warm, no frills, and built like a tank. They all look to be in new condition. If it wasn't for a name and serial number on one pair, I would have been hard pressed to find evidence of wear. If you want quality, well built, comfortable, warm pants and you pass these up...then you are either brain dead or piss drunk. The price?...a bargain at 5 times what they ask.
16
0
I would recommend for a friend
Jan H.

04.07.2016 (Edited 06.07.2016)
Absolutely fantastic trousers for the price. My pair look unissued.

Very practical, heavy duty and they look nice as well.



The pictures and description do not show it, but they have adjustable loops for your feet (to prevent the legs from sliding up), and also suspender buttons apart from the typical belt loops.
11
0
I would recommend for a friend
Ville L.

25.03.2017
En ihan uskonut miten hyvä materiaali sarka on housuissa ennen kuin käytin näitä syysvaelluksella. Satoi ja paistoi. Ovat lämpimät, mutta ei liian. Pieni sade ei tosiaankaan haittaa. Taskut on hyvät. Vyötärö korkea (kannattaa olla tarkkana ettei ota liian kapeita). Kannattaa ehdottomasti käyttää henkseleiden kanssa.

Sellasen huomion tein, että vähän vauhdikkaammassa menossa hiertävät sisäreisistä aika ikävästi. Sillon olis vähintään polvipituiset kalsarit hyvät.
7
0
I would recommend for a friend
Harri K.

25.03.2017 (Edited 02.04.2017)
- hyvät, vahvat & tyylikkäätkin:) sekä tietysti lämpimät
- outo juttu, mutta tilatessani viime vuonna kahdet samaa kokoa, ei toisia voi pitää; polvista 1,5cm kapeammat
- harmikseni Leka nosti hintoja viime kesästä, silti kannattava ostos
- nuotionkin ääreen pääsee, toisin, kuin nämä goretex. ja vastaavat eräilijät
- nyt kolmannet saatuani ei moittimista mittojen suhteen; kuin tehty!
- suosittelen
7
0
I would recommend for a friend
PettuLeipä

01.04.2017
Parhaat kylmänajan retkeilyhousut ikinä. Piste.

Plussaa:
+ tyylikkäät
+ kunnon taskut
+ lämmittää alaselkää, kun on korkea vyötärö
+ hyvä kipinänkesto
+ tosi halvat

Miinusta:

- hiertää sisäreiteen ikävät jäljet, jos on lyhkäset kalsarit
4
0
I would recommend for a friend
Mika H.

02.04.2017
Todella hyvät ja lämpimät housut.
5
0
I would recommend for a friend
Oskar G.

11.04.2017
Better looking than the Swedish variant. :) A bit narrow around the knees thou.
3
0
I would recommend for a friend
N.N.

06.10.2017
Näitä pitää olla pino tallessa tulevaisuutta varten
12
0
I would recommend for a friend
Ian S.

10.10.2017
I lover these, very thick and warm, mine looked brand new apart from one button for braces was missing (no big deal as I don't use braces), roomy pockets, great stuff!
2
0
I would recommend for a friend
Sampo V.

10.10.2017
Mahtavat housut kaikenlaiseen ulkoiluun kolmena vuodenaikana, omistan kahdet. Hyvä leikkaus, erinomainen ja lämmin materiaali (myös kastuneena) sekä kätevät taskut. Ainoana miinuksena ne polvivahvikkeet käyvät hieman kylmiksi, jos käyttää pakkasella eikä ole pitkiä kalsareita alla.

Mustana nämä ovat tyylikkäät arkikäytössäkin kun leikkaa reisitaskut pois. Kannattaa myös ostaa omaa kokoaan yhtä isommat, sillä valtion pukutehdas on viisaudessaan sisällyttänyt yhteen kokoon tavallaan kaksi kokoa - housuissa on vyötärön takaosassa ylimääräistä kangasta ommeltuna kiinni, ja ompeleet purkamalla housujen leveyskoko suurenee.
1
0
I would recommend for a friend
Alexander B.

17.10.2017 (Edited 17.10.2017)
Should I compare these to a summer's day? They're cozy and nice to look at, certainly. I'd rather compare them to their Swiss and Swedish counterparts though. While the Swiss are of a somewhat aquamarine shade and the Swedes of a brownish gray, these are of a very neutral, cold grey. The Swiss are probably the most elegant with their old-timey piping and and the Swedes the most tactical with their belt-fastened ankle-closure, well secured cargo pockets and even a tab in the back to hang them from if they ever got wet. The Finnish model stands among the three as the one most suitable for everyday wear, decidedly more modern than the Swiss and more subdued than the Swedish trousers, because let's face it, belted ankles will get you weird looks almost anywhere. Not the Finnish M65 trousers, these will earn you compliments from even the most civil-minded of people, being as lean, as timeless and as minimalistic as they are. Still, these are hard-wearing and made for field use, no matter how "casual" they may look. Another advantage they have over the Swiss and (most of the) Swedish models is that they can fit a proper belt. Needless to say, these are among my favourite garments and I hope they will be restocked at some point in the future.
5
0
I would recommend for a friend
Abrahim R.

10.11.2017
Some dunce actually broke the foot loops off of my example but otherwise A+ for warm comfy pants. If you underestimated how snug at the wait they were gonna be you actually have two options for adjustment. One is that the back seam is pinched in, so if you undo the stitching you gain like four centimeters (and you can restitch it so it isn't so extreme a change), or you can just cut off the top button or two and move them around to open the waist a bit (which I did).
3
0
I would recommend for a friend
Alan H.

10.11.2017 (Edited 06.12.2017)
Got these in the dark blue - seem to be really nice and thick wool. My pair looked to be unissued or only lightly worn but did appear to have been taken in at the back to make the waist smaller, a very professional job but it did make the vertical seam on the rear very thick and slightly intrusive.. When let out this gave me a bit more room for a thicker shirt. If a design feature this is genius as all men know that their trousers suddenly "shrink" when we reach a certain age....... The residual seam appears to be as strong as the rest of the seams on the trousers and they seem to be very solidly constructed. Now waiting for some cold weather to wear them.
Great value for the money as I have come to expect from Varusteleka- and delivered faster than I can get stuff from some stores in the UK!
4
1
I would recommend for a friend
Santeri K.

15.11.2017
Tää arvostelu koskee tummansinistä mallia, toki tietty osittain myös harmaata. Erittäin hyvät pöksyt, käytännölliset ja siistit. Oon huomannu että varsinkin räntäkelillä ovat elementissään. Itelle tulleet tummat housut olivat käyttämätöntä laatua, ratkoin takasauman löyhemmäksi istuu kuin.. housut. Jos näistä tummista housuista jotain kritiikkiä pitää antaa, ni sen annan housujen sisäpuolella polvien kohdalla oleville keinokuitupaloille. Ne nimittäin kahisivat ja napsahtelivat liikkuessa melkoisesti. Mut pikkujuttu, ne poistamalla oli mukavampaa.
2
0
I would recommend for a friend
Axel H.

29.11.2017
already bought two of these & just ordered one more!

The first two pairs were unissued, still with paper tags. the quality of the workmanship & the material is superb. plus the cut is really nice, more of an old fashioned trouser than a military one...you could even wear them quite official occasions if it weren't for the cargo pockets...

perfect buy!
3
0
I would recommend for a friend
Jouni H.

01.12.2017
Ihan helvetin hyvät housut ja melkein ilmaiset.
1
0
I would recommend for a friend
Emil V.

05.12.2017
I would recommend for a friend
Scott S.

08.12.2017
Mine are unissued (all original tags in place) which means I had to sew buttons on for wearing braces( suspenders, if you're a Yank), and best worn with longjohns as they can itch a bit. But look great, are brilliantly warm, and with some slight repositioning of the waist buttons (I always seem to be 1cm over the recommended waist size!) Drop dead comfortable. Probably wouldn't wear them in summer or autumn, but you will be hard pushed to get me out of these during winter, especially now I've got several pairs! I find myself whole heartedly agreeing with Jim W. If your looking for comfortable woollen trousers and you pass these up at this price, you are, indeed, Piss drunk, or brain dead!
4
0
I would recommend for a friend
Jean N.

08.12.2017
I would recommend for a friend
Koby F.

09.12.2017
For $19.00 I got a un-issued brand new pair of warm wool pants. Awesome pants, get them while you can!
3
0
I would recommend for a friend
Clement R.

14.12.2017 (Edited 15.12.2017)
What can I say that haven't been said ? There is a thin liner inside, preventing the wool to be in contact with your skin, so it doesn't itch.
I'll make it simple :
Fantastic stuff. Buy it.
2
0
I would recommend for a friend
Mikko P.

15.12.2017 (Edited 15.12.2017)
Toimivat talvella ratsastushousuina todella hyvin, mikä on vähän yllättävää, koska eivät muistuta normaaleja ratsastusbyysiä mitenkään. (Ison eläimen kanssa on helpompi esittää itsevarmaa johtajaa, kun ei ole hassut sukkahousut jalassa.) Myös muussa hevosten kanssa puuhailussa ja tallihommissa talvella erinomaiset. Lämpimät, hengittävät, lika ei tartu tai lähtee yleensä harjaamalla ja erityisen kiva ominaisuus on, että hajut ei tartu ja leiju ympärillä. Pitkät kalsarit pitää olla alla tai muuten ovat epämiellyttävän karheat ja pistelevät.

My favorite riding and stables pants in the winter for years. Comfortable, less ridiculous than tight britches and smells and dirt do not stick to wool.
5
0
I would recommend for a friend
László K.

17.12.2017
Received an unissued pair, with a faint animal scent to help me attract the ladies. Comfortable and warm, I especially like how these manage to look utilitarian and quite formal at the same time.
4
0
I would recommend for a friend
Michael N.

23.12.2017 (Edited 26.04.2018)
These wool trousers are awesome! 4/25/18 I bought my second pair of these trousers. The first pair was a little big on me, 172-178/96cm so this time I ordered size 172-178/88cm ( I wear a size 34x32 in jeans) and after letting out the hemmed in portion of the trousers to make them back to a 92cm they fit perfect! Both pairs of trousers appear to be unissued. The 96cm pair I could wear over another pair of regular trousers for added warmth. Very good quality to these trousers,a must have!
1
0
I would recommend for a friend
Dennis S.

25.12.2017
Looks brand new. The pair I recieved was taken in so they are a bit thight around the waist but they still feels ok. If I gain some weight I can just remove the stitches and get them a little wider. Very warm and comfortable and bomb proof quality.
2
0
I would recommend for a friend
Mark K.

01.01.2018
Since cold winter in central land Europe is getting rare, these are the perfect trousers at the perfekt price point.
They don't look too military and are very comfortable (if you have an anti scratch layer, but even without it isn't too bad for me).

Mine looked about unissued, no repairs necessary.
1
0
I would recommend for a friend
Colin M.

04.01.2018
Sweet baby Jesus these are like new! Put them on and every Soviet within 20kms fled south and every hot chick came north. Good job men!
7
0
I would recommend for a friend
joseph m.

17.01.2018
warm and good fit, would by them again.
2
0
I would not recommend to a friend
alexis a.

25.04.2018 (Edited 25.04.2018)
excelente servicio en 4 dias a llegado a españa.los pantalones son de una calidad excepcional,85% lana/15%poliester fabricados en 1990,completamente nuevos y con las etiquetas puestas.lana muy gruesa rasca un poco en la zona de la entrepierna pues solo van forrados en la zona de la rodilla.lamentablemente no llevan botones para los tirantes pero se ponen y listo.brageta de botones.excelentes acabados.un elastico en los bajos para que no se suba al usar botas.para cinturon normal.

he cogido dos tallas 56,mido 176cm/80kg,si se usan en la cintura pues es la medida correcta,al que le guste llevarlos en la cadera pues un poco grandes claro y un pelin largos.quiza una 54 seria lo ideal pues es la que uso,pero las he cogido mas grande porque no habia 54 y asi hay espacio para llevar long.comodos y rectos casi como un pantalon de vestir.color gris muy bonito.

perdon muy recomendable,error por ser mi primer post.
2
2
I would recommend for a friend
Johan R.

27.04.2018 (Edited 27.04.2018)
I got two pairs, as far as I can see unissued and marked "1991". Perfekt fit and the color (stone grey) together with the straight simple leg makes it look less military for me than the swedish M58 trouser with sewn in short gaiters and colored grey-brown-green. Of course, that beeing a westward neighbor and not from Finland. Great trousers for activities in the cold months of the year. (most of all months here). Highly recommended!
0
0
I would recommend for a friend
Thorsten H.

02.05.2018
So glad I ordered a pair of these. They seem brand new and the material is thick and felt-like. Mine have buttons for suspenders. So happy with this purchase. As others have mentioned you just can't go wrong at this price.
1
0
I would recommend for a friend
Jarmo T.

05.05.2018 (Edited 06.05.2018)
Joo tulivat ja olivat erinomaiset. Vyötärö tosiaan yllättävän tiukka, mutta purin takasauman ylimääräisen sisäänoton ja nyt täydelliset. Nää oli varmaan käyttämättömät, niin pränikän näköset.
0
0
I would recommend for a friend
Matthew R.

12.09.2018
Bombproof trousers! Also surprisingly comfortable, they don't itch my legs at all even without any layer underneath. Fit is good, they allow a good range of movement without being too baggy. Very warm and tough material. I would recommend to anyone, especially for such a great price - buy some!
0
0
I would recommend for a friend
Jussi E.

02.01.2019 (Edited 16.02.2019)
Sain omani muualta, SA-kaupasta Jyväskylästä. Täysin käyttämättömät, vuosiluvuksi on merkitty 1981. Muuta sanottavaa ei ole, aivan perkeleen hyvät housut. Istuvat hyvin, lämmittävät ja kaiken lisäksi ovat ihan hyvän näköiset.

Kyllä ennen osattiin.



I got mine from elsewhere, from a finnish army surplus store located in Jyväskylä. None the less, they seem to be unissued, marked 1981. Can't say much else, damn good quality trousers. They fit well, they are warm and even look somewhat good.

Those were the days.

Edit: Nyt tilattu lekasta kaksi paria tummansinisiä. Todella hyvässä kunnossa olivat! Ainut ero harmaiden välillä näyttää olevan se, että henkselinapit puuttuvat. Näissä oli myöskin pesulaput, josta sain tietää materiaalin olevan 86% villaa, ja 14 prosenttia polyamidia. Harmaat ovat hieman karheammat tuntuiset, joten ne saattavat hyvinkin olla 100% villaa.

Edit: I ordered two pairs in navy blue. They were in great condition, and the tags said that the material consists of 86%wool and 14% polyamide. The blue ones do feel a little bit softer, so my guess is the grey ones might be 100% wool. The blue ones were also missing brace buttons but it's not a big problem.
0
0
I would recommend for a friend
RAMOND T.

18.12.2019
The one I received have seen use, and need a good wash.
Had a small rip on the lower back of one leg, I fixed it with some hand sewing, and I replace a missing button on one of the back pocket .
Except these two minor "default" pants are very comfortable and fits perfectly.
Made to last with 86% wool for a very affordable price. Great stuff.
1
0