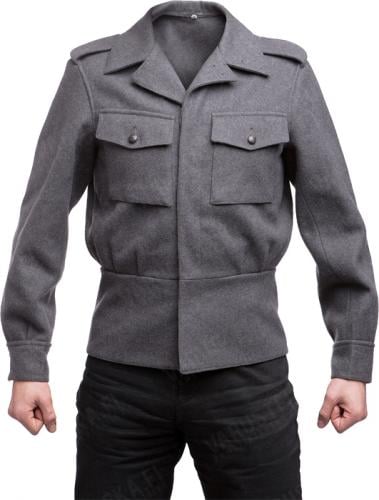 Finnish M65 wool jacket, surplus
Price 18.99 USD excluding VAT
Flat Rate Shipping to USA $9.99
100 % recommends
Sold 5 pcs in the last two weeks
Loading products...
Trouble with the metric system? Try our converter: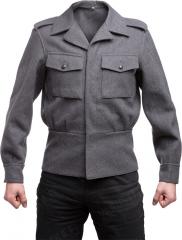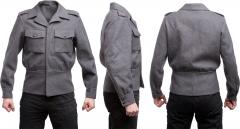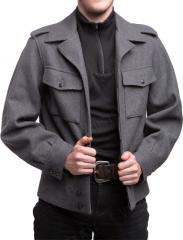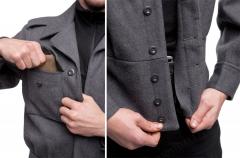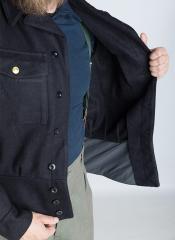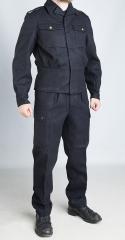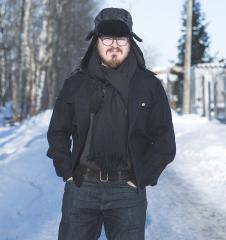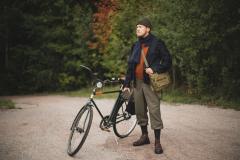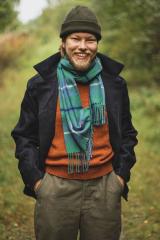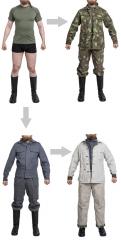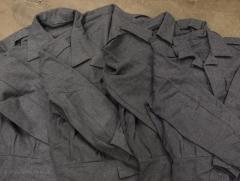 A Finnish classic, a short hemmed heavy duty wool tunic with two chest pockets and nothing extra. Not too many of these left in the world anymore - get yours now!
Thick proper wool fabric, no lining on the inside
Two breast pockets
Collar can be buttoned all the way up
We thought these were gone for good in any other size than super mega small, but what do you know - more uniforms popped up and what's best, the sizes are decent. Wool fanatics should not pass this, it's a very high quality jacket. On some specimens the tags say the material consists of "at least 85 % wool". Made in Finland to proper standards, no cheapo crap here!
Those who know history might notice a similarity to the late-war German Ersatz model, which in turn was influenced by the British Battle Dress jacket. We believe this is not a coincidence, but these are not hastily sewn in war-time, but with all the care we could afford afterwards.
Care
Wool usually is pretty care-free, just brush it and air it out once in a while. If you have to wash, use wool cycle and do it at 30 degrees Celsius. Air dry only, don't throw these in a dryer.
Size info
Sizes in the Finnish army system, with user's recommended measurements in the brackets (height / chest).
Also note the side seams on the hem. If your jacket is unissued, these are sewn shut. By opening them, you can add more girth for the waist for a more relaxed fit.
Finnish army surplus
Some used, some unused. All in good serviceable condition for years to come.
Recommendations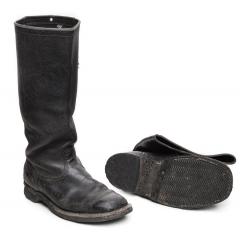 Finnish leather jackboots, surplus
55.99 USD
Sometimes purchased with.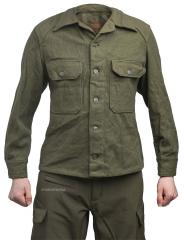 US M-1951 wool shirt, surplus
22.99 USD
Sometimes purchased with.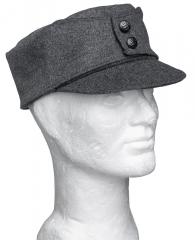 Särmä Finnish M36 field cap
36.99 USD
Sometimes purchased with.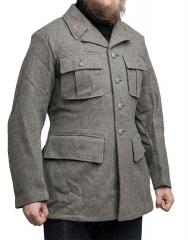 Swedish wool tunic, surplus
11.99 - 18.99 USD
Sometimes purchased with.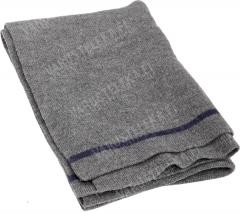 BW wool scarf, surplus
3.99 USD
Sometimes purchased with.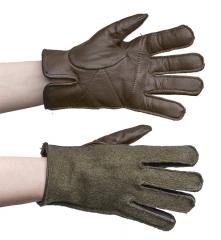 French wool/leather gloves, surplus
13.99 USD
Sometimes purchased with.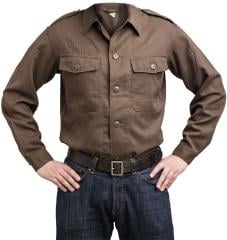 Austrian M75 service shirt, olive drab, surplus
7.99 USD
Sometimes purchased with.
Särmä traditional neckwarmer, merino wool, black
18.99 USD
Might be of interest.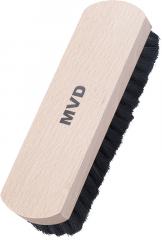 Dutch clothes brush, surplus
3.99 USD
Might be of interest. Temporarily out of stock.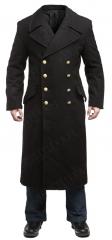 Mil-Tec navy greatcoat, black
110.99 USD
Might be of interest.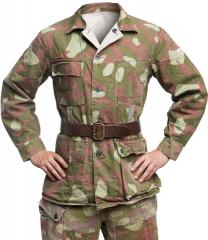 Finnish M62 camouflage jacket, surplus
13.99 USD
Might be of interest.

Sonett wool care 300 ml
9.99 USD
Buy also.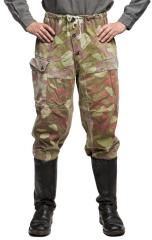 Finnish M62 trousers, surplus
13.99 USD
Might be of interest.
Finnish M65 wool trousers, gray, surplus
18.99 USD
Might be of interest. Temporarily out of stock.
Reviews
You have already submitted a review. You can edit your text by clicking on it.
Log in and write a review.
Remove filter
Suomi
(8)
English
(35)
I would recommend for a friend
Shiqi H.

05.10.2018 (Edited 12.10.2018)
I would recommend for a friend
darryl b.

31.10.2018
im raking in the ladies with this wool jacket.
2
0
I would recommend for a friend
Tim T.

01.11.2018
I love mine, I got the navy blue variant, it fits perfectly and its very warm. On bare skin it is a bit rough but certainly bearable, the elbows have fabric liners aswell so its not so bad. With a long sleeve shirt it's incredibly comfortable. And DAMN doesit look nice, for 20 eur, you can't get a better deal.
2
0
I would recommend for a friend
RAMOND T.

08.11.2018
Jacket received is brand new. Made of 86% wool ( as stated on the label). Size (8/54) is perfect for me (182 cm tall, 108 cm chest).
High quality wool jacket, with a smart cut. Quite itchy on bare skin (but you are not supposed to wear it naked :-) ).
Incredibly cheap for the quality.
1
0
I would recommend for a friend
Kauri N.

08.11.2018
Tilasin takin kokoa 8-54 (Olen 184 cm pitkä, rinnanympärys n. 103 cm). Takki on aavistuksen tiukka hartioista mutta muuten istuu loistavasti. Pelkän T-paidan kanssa käytettynä takin sisäpuoli kutittaa ikävästi mutta pitkähihaisen paidan kanssa tuntuu hyvältä päällä. Ryöstöhalpa, erittäin laadukas takki ja sarkakangas materiaalina erinomainen.
2
1
I would recommend for a friend
Jonathan W.

13.11.2018
Nice jacket! Mine came a bit crusty from the warehouse but after a wash it's good as new. Been wearing it with the British Jersey and I've been keeping toasty.
0
0
I would recommend for a friend
wim B.

19.12.2018
very nice jacket and very fast delivery

Wim from the netherlands
0
0
I would recommend for a friend
Christopher A.

02.01.2019
Fantastic piece of kit. As everyone says, cut is narrow in the waist. The slim waist is ameliorated by the fact that the bottom four buttons are closer together than the top ones, so at least your gut (if you have one) is held in. . Nice thick wool good solo down to around 35-40F° (1.7-4C°) and (because it is close cut) it can be used under a down vest down to even lower temperatures. Nice high collar to protect your neck from the wind and, because the wool is so thick, when you pop the collar, it stays popped. Breast pockets are big enough for a modern phone.

I'm 5'7" (170cm) and ~197lb (89kg.) and the 6/54 fits me. I got the blue (Navy) version and I'm going to buy the grey (Army) if it ever comes back in stock.
0
0
I would recommend for a friend
Joona N.

16.01.2019
Loistava takki, hinta on halpa ja takki kestää hyvin käyttöä
1
0
I would recommend for a friend
Jason C.

24.01.2019
Fits well. Maybe a little too well. With the close-fitted waist, it looks a little gay on me. (Context: North America. Your mileage my vary.)

Still, it's wool, it's warm, and it's $20. Case closed.
0
0
I would recommend for a friend
Daniel N.

28.02.2019
A must-get if it's available! Thick, sturdy wool that gives the jacket a nice structure. Mine looks unworn, to be honest. I am 5'7", 150lbs (166/92cm) and got a size 6 50. Fits pretty perfectly. A bit of extra room in the chest for layering and it tapers to a trim fit at the waist (my waist is about 31 inches). Arms are a little long but only by a few cm and the sleeve circumference is small enough that it doesn't hang over the wrist. There are a lot of buttons in front and they are a little hard to button as they buttonholes are small. The lack of lining does make this a little itchy but I wore it on bare skin and it was fine. One great feature that isn't pictured or mentioned is there are 6 small ventholes at the armpit (3 on the sleeve, 3 on the body) on each side. Overall a fantastic quality piece that I can see lasting for years and an absolutely great value at $19.99
0
0
I would recommend for a friend
Jonathan J.

17.12.2019
Really high quality wool jacket for an insanely low price. I bought a 656 since I'm not that tall (170cm/5'7") and the sleeves are still a bit too long even though it's the correct height for me. Bought one with a bigger chest size than my actual size, but hey, those are what's available, and it's a comfortable (if somewhat itchy on bare skin) jacket. Looking forward to trying this out outside to see how warm it is. From how thick it is I may not even need to wear a jumper underneath. Buy one, you won't regret it. Hopefully the good folks of Varusteleka can dig out some more from a Finnish warehouse somewhere one day.
0
0
I would recommend for a friend
Mayanna S.

27.12.2019
This jacket looks great, and everyone in my country is now envious of my borrowed archaic Suomi aesthetics. I was lucky enough to snag one of the last ones in stock, which happened to fit my size too. It's mildly itchy for someone not very wool-immune such as myself, but not really an issue if there's something long sleeved underneath. For our mild winters, which are some ~25-30c higher than the Finnish ones, I can even use this as a winter coat. Now I wish I could buy the entire M65 set - maybe one day.
0
0
I would recommend for a friend
Petteri O.

27.12.2019
Tätä tulee nykyään käytettyä välirotsina esim. windproof smockin kanssa, toimii loistavasti.
0
0
I would recommend for a friend
N.N.

03.10.2017 (Edited 06.10.2017)
I would recommend for a friend
Markus K.

06.10.2017 (Edited 23.05.2019)
Sssarkaa Suomesta !
20
2
I would recommend for a friend
david g.

14.10.2017
I would recommend for a friend
Seth B.

02.11.2017
I'm slim, so my jacket was far too boxy for me in all the wrong places. Gave it a 3.5 because it ticks all the boxes for quality but is clearly intended for a stocky or very athletic body and nothing in between.
6
8
I would recommend for a friend
Serhan T.

02.11.2017
It's pretty good, even though it can be a bit itchy sometimes on the neck.
3
1
I would recommend for a friend
Alexander L.

15.11.2017
As I am a very slim person, this did not fit me that well. It was a bit too large for me. But who knows, maybe if I work out a little I will fill the jacket up better. But otherwise a very good jacket! Superb quality! Definitely a must buy for.. Well.. Everyone!
5
2
I would recommend for a friend
martin z.

29.11.2017 (Edited 29.11.2017)
I own two of these, but in blue. These are SO awesome in quality that for this price I feel like i'm stealing from Varusteleka.
Chest-size is spot on but the waist is a narrow cut.
5
1
I would recommend for a friend
Koby F.

09.12.2017
Unlike the other reviewers I did not have an issue with these being "too boxy" I am 5' 7 and 130 pounds and got the 7 50 (172-178 / 100 cm). It it just a slight bit big but nearly perfect. For 19.00 USD I got an un-issued wool jacket. What a steal, awesome jacket and awesome price. Get this while you can!
9
1
I would recommend for a friend
Jean N.

10.12.2017
I am 179 cm, athletic build, this jacket fits like a glove, the quality of the making and the wool is superb, mine still had loads of size tages attached to it, seemed unused.
Totally nothing wrong with this one, perhaps 1 minor thing: it does not have a thin liner...
11
4
I would recommend for a friend
Clement R.

14.12.2017
Awesome quality jacket, mine looks brand new and unissued.
Concerning the size, I am 1m80 tall for 85kg. I ordered a 8-52 which are exactly my measurements and it fits me perfectly.
I give it 4.5 because it is very itchy if you wear it on your skin, so wearing a short sleeves shirt underneath is not confortable. A thin liner like the one on the trousers would have been wonderful.
5
1
I would recommend for a friend
Clement C.

04.01.2018
----EN---- What a neat jacket for such a cheap price! Mine was in nearly pristine condition. And man these are great! Perfect for riding a bicycle in autumn or winter season. The cut is quite narrow around the waist and large on the upper chest and the shoulders, kind of odd shape, that being said it allows you to put a sweater or a polar jacket underneath it. Cat's meow of a product !
----FR---- Un excellent rapport qualité prix ! La mienne était en état impeccable. Et quelle veste ! Parfaite pour les promenades à vélo en automne ou en hiver. La coupe est plutôt cintrée au niveau de l'abdomen et large au niveau de la poitrine et des épaules, une forme assez atypique, ceci étant dit cela permet de porter un pull-over ou une polaire dessous. Excellent produit au demeurant.
11
1
I would recommend for a friend
Peter K.

04.04.2018
I ordered something here for the first time and I was really pleasantly surprised with the things ordered.
Also the M65 Wool Jacket is of excellent quality, I first thought it would be too tight - then I discovered the tighter, now it fits perfectly. And for the price, it is a very good buy.
2
0
I would recommend for a friend
Anonymous

12.04.2018
I am 183 cm (6') tall and about 85 kg (190 lb), 100 cm chest. I bought 8/52 jacket and this was way to tight for my liking especially in the armpits and shoulders, making it not really functional for me since I could not really move in it, not to mention layering . I do like my clothes loose though. Bought another jacket 8/56 and this one feels OK. I am able to fit base layer, thick wool shirt and thin sweater and still have freedom of movement. The quality of the garment is good, but this is more of a thick shirt than jacket. I find the tailored fit more of a choice to emphasize style rather then functionality, but this might be just me, since I would prefer to have the jacket longer. Only three stars because the second jacket I bought I was able to buy in Canada for half the price Varusteleka sells them.
1
0
I would recommend for a friend
Thomas J.

12.04.2018
Excellent product, this was my first order so i was a little unsure. The jacket arrived within 6 days, fully satisfied! Already made another order.
7
0
I would recommend for a friend
Sebastian W.

23.05.2018
Great, warm, good looking jacket for a shockingly low price. Only downside is that it's unlined, so a bit itchy if you don't have a long-sleeved shirt beneath it. I'll try to soak it in fabric softener to see if it helpds.
0
0
I would recommend for a friend
Erik Z.

12.06.2018
An absolute bargain! Arrived new with the makers tags still attached. Bought a size 8-58 for my fatlethic dadbod (178 cm tall, 116 chest, 93 kg), and after opening one of the seams in the side the jacket fits perfect.
0
0
I would recommend for a friend
Lars H.

01.09.2018
Bought mine during the winter for walking the dog. I had been thinking of getting one for a while, and i saw the stock was running low so i had ordered one (just a bit too large). Proceed to a few weeks later, and i read of a deal with the FDF that gives you more of these in various sizes. including mine.. :(. Anyway, apart from that the Jacket is amazingly made and seemed to be unissued!
2
0
I would recommend for a friend
Alexander d.

13.09.2018
i recently received this jacket as a gift. when i first put it on, i couldn't wear it for more than 10 minutes without itching like a trench-bound ruskie. after some shopping, i found an old dress shirt to sew in as a liner. after hand sewing the liner into the jacket, i put it on. now that the jacket was very comfortable, i started looking at it in the mirror and i have to say, DAMN IT LOOKS GOOD. paired with the m65 or m36 verikauha, it makes a beautiful cold weather combination. the wool material is perfect for customizing it with pins and patches and if i end up getting shot, it will be an easy jacket to repair. i plan to get the m62 camo and the trousers for a proper Finnish uniform. 10/10 would recommend to a friend as long as they know how to sew. Greetings from the U.S.A.
3
2
I would recommend for a friend
Björn R.

29.09.2018
It's wool, it's grey, and it fits good. I'm 188 cm @ 90 kg, normal build, and the size I ordered was the 8 56. Being made of somewhat coarse wool, it itches if in contact with skin.
2
0
I would recommend for a friend
Marko N.

13.10.2017
Omistan tällaisen takin, ja tämä on mustana/tummansinisenä tyylikäs takki. Ei vain itsessään ole kovin lämmin, koska ei sarkakankaan lisäksi ole minkäänlaista vuorta; eli vaatii kylmemmällä käytettäessä riittävästi villapuseroa ja vuoritakkia alle, ja tämä kannattaa kokoa valitessa ottaa huomioon jos
aikoo takkia kylmässä käyttää.
8
7
I would recommend for a friend
Benjamin

02.11.2017
Great quality jacket. Mine was pristine unused old 1989 stock, complete with maker's label stapled to the jacket. The wool is of the nice sturdy military grade that keeps you warm and won't fall apart - much better than anything you'd find on the High Street! Also, the body of the jacket will, unlike the old British battledress blouse, actually cover your waist. Definitely recommend!
4
0
I would recommend for a friend
Abrahim R.

04.11.2017 (Edited 09.11.2017)
Somehow, it was a loose, comfortable fit everywhere but that sash looking bit at the waist, that could barely button over my gut/ass. Which is odd as I wear a 90cm waist, and these are 104 at the chest (8-52). Thankfully there is a double seam at the lower sides, I'll update my review once I open that up. I wouldn't want a 54/108cm since then it would be outrageously loose around the chest. Otherwise it's warm, breathable, and not entirely painful to wear fabricwise.

EDIT: After opening up the side seams a bit this jacket fits much better, night and day. I'd honestly add half a star, or a full star, after making this super simple adjustment. Toss in a reinforcing stitch when you open it up, you don't need to undo /all/ of it.
7
0
I would recommend for a friend
Liam B.

06.01.2018
I received one of these jackets as a birthday gift. After a couple months of wearing it, I can say it is a very high-quality jacket, but definitely not made for the cold.
0
4
I would recommend for a friend
Matthew A.

15.01.2018
After my jacket came in the post I came back to this site and ordered a second jacket and two pair of the wool pants.

Thank you for posting the European sizing and the metric converter!!! I've seen these same jackets on U.S. sites but ordered from you because I could pick the hight and chest size. In the US they bundle them into alpha sizes (small, medium, large) and this way I got a perfect fit!

I've opened the side seams on the one I've received and can now layer underneath (I'm in Chicago) and the second jacket I'll leave the seams for a more fitted look when it's not below freezing.

Awesome site and I dig the irreverent humor, will definitely be getting more gear through you folks!
2
0
I would recommend for a friend
Jukka T.

30.01.2018 (Edited 30.01.2018)
Add a light wind blocking jacket (like US ECWCS Level 5 Softshell) on top of this and the warmth of the combo is top notch.

Got sweaty while moving? No prob — take the light windblocker off and you are dry before you know!



Half a star off as the cut of the sleeves and collar are old school.

Not badly restricting, but if you want a really functional jacket, slight modifications are in order (some extra material to the seam under armpit/to the backside, and wider, easier-to-close collar — on the lines of the Särmä TST M05 HOOD)

———

Lisää kevyt tuultapitävä takki päälle (esim. US ECWCS Level 5 Softshell) ja takin lämpöarvo nousee huomattavasti.

Tuliko hiki liikkuessa? Ei hätää — ota tuultapitävä kerros pois ja hiki haihtuu ennen kuin huomaakaan.



Puol pinnaa pois koska hihasauma ja kaulus vanhan koulukunnan mukaan.

Ei tosin mahdottomasti rajoita liikeratoja, lyhyt helma nousee helposti mukana kun kurottelee esim. köyttä pään yläpuolella — mutta todella toimiva takista tulee kun lisää liikuntavaraa hihasauman taka- ja alapuolelle. Vielä kaulus "Särmä TST M05 huppu"-malliseksi niin johan toimii!
0
0
I would recommend for a friend
Jean N.

04.02.2018 (Edited 04.02.2018)
I have bought the grey M65 jacket and liked it very much, good fit, warm and enough room for a wool pullover or jersey underneath.
So why not go for another color as well, I ordered the dark blue version.
As their grey counterpart M65 jacket, this is a well made item, ancient already 1986 production date 30 years old.
But as good as new.
The grey jacket has the Finnish lion on the buttons.
This dark blue jacket has an (Marine/Navy) anchor on the copper buttons on both the pockets and sleeves.
The darkblue is a nice color, but I'm more into black.
To change the color I used the wasmachine on 30C wool wash with back as black Dylon wash inside out.
Now the buttons jump out even more, a very easy color change.
86% wool and the rest for strenght, I wonder what wool is used? Sheep? Or other?
0
0
I would recommend for a friend
Jan H.

09.02.2018
I would recommend for a friend
Sampo A.

28.04.2018
Takki tuli. Sovitin päälle ja istuu todella hyvin päälle. Ostin takin välikausi takiksi. Lämmin päällä. Nyt vanhenmmiten ymmärtää paremmin kunnon sarka kankakaan toimivuuden. Isä ei ollut väärässä sarkapuvun suhteen( isä oli entinen rajavartia ja mäkiluotolainen ) Tummansininen on aika tyylikäs takkina.
2
1
I would recommend for a friend
ÓSCAR V.

08.05.2018
agnificent jacket (I'd say that new), in winter I'll use it under a leather jacket ex-Polizei, if I live in Spain (Not all of it is as warm as tourists think they go to the coast) in the interior of the country temperature is very cold, so I try to buy in Varusteleka everything that has wool (I'm sick of paying more for fashion clothes made with synthetic material).
The size is exact, the luxury pattern and the details not seen in military garments.
1
0
I would recommend for a friend
Matthew R.

12.09.2018
Very good jacket for the price. Very warm and tough, and fits well. I can't wait for winter to arrive so I can wear this regularly. I definitely recommend!
1
0