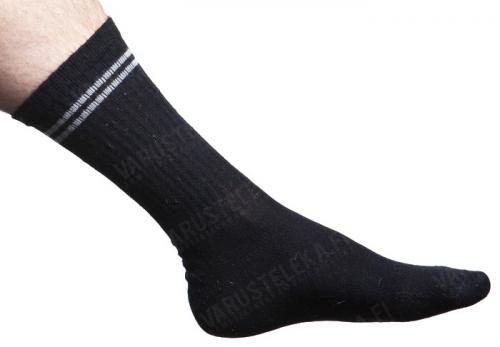 Finnish M05 liner socks
Price 5.99 USD excluding VAT
Flat Rate Shipping to USA $9.99
90 % recommends
Sold 680 pairs in the last two weeks
Loading products...
Trouble with the metric system? Try our converter: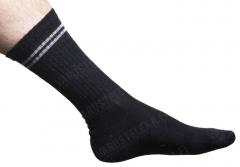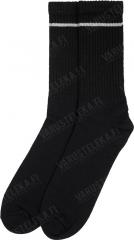 The new basic sock of the Finnish Defence Force. These socks work well with any lined boot and together with a thicker pair of socks they make any non-lined leather boot much more comfortable.
Note: unlike the picture shows, the front seam is now on the top to eliminate any possibility of it chafing your feet.
Like any sock from Finnish armed forces, these will keep their shape and fit well throughout years of use.
42% wool
33% polyamide
20% polypropylene
5% elastane
Wash in 40 degrees celsius.
size info
In line with FDF standards, the amount of stripes on the cuff indicate size. We might have some sizes with old stock where this info isn't accurate, but the sock is the correct size (as printed on the carton) in any case.
37-39 blank
40-42 1 stripe
43-45 2 stripes
46-48 3 stripes
Sized according to European shoe sizes, with corresponding common S, M, L etc. sizes in brackets. See the chart below for further reference:
| EU size | Simple size | US shoe size |
| --- | --- | --- |
| 34-36 | X-Small | US 2½-4½ |
| 37-39 | Small | US 5-6½ |
| 40-42 | Medium | US 7-9 |
| 43-45 | Large | US 9½-12 |
| 46-48 | X-Large | US 13-15 |
Made in Finland
Manufactured in Finland to meet Finnish Defence Forces specifications.
Employee's comments
The M05 sock differs from it's predecessor (a rather sad cotton affair) in two revolutionary ways: 1) it's moisture wicking and 2) it stands a fair chance of actually drying after use. Personally I've always considered the M05 sock to be worth its weight in gold (admittedly not terribly much) and finding a clean pair in one's drawer gives one the same sense of security as a cupboard full of loo-roll when you've a bad case of jallah-jallah.
An ancient yet nifty soldier's trick for more serious use is to wear two or more socks on top of each other, which effectively transfers the friction caused by walking/running from being between your sock and your foot, to being between two socks. In effect this means that your skin is more likely to stay attached to your feet, which can be considered an advantage during a forced march.
Arne
Recommendations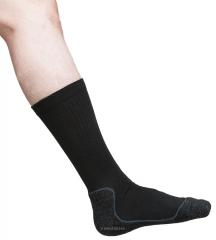 Särmä Premium Merino Socks
18.99 USD
Similar product.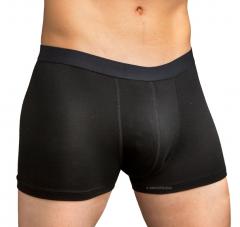 Särmä viscose boxers, black
9.99 USD
Sometimes purchased with.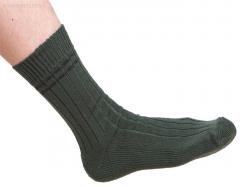 Särmä TST Boot Socks, Merino Wool
12.99 USD
Sometimes purchased with.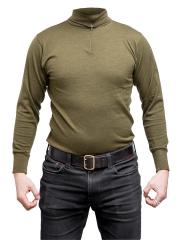 Italian turtle neck shirt, olive drab, surplus
18.99 USD
Viewed together.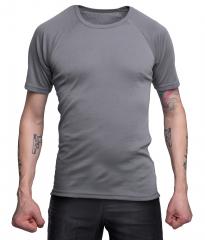 Dutch t-shirt, moisture wicking, grey, surplus
9.99 USD
Viewed together.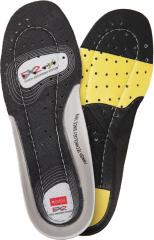 Jalas FX2 insoles
21.99 USD
Sometimes purchased with.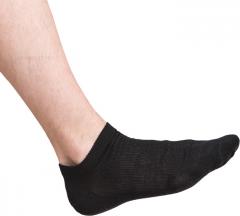 Särmä Short Merino Socks
7.99 USD
Sometimes purchased with.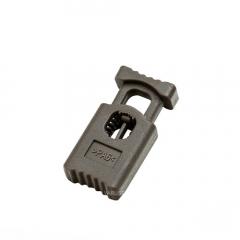 Cord Lock
0.99 USD
Sometimes purchased with.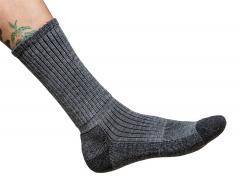 Särmä Hiking Socks, Merino Wool
13.99 USD
Sometimes purchased with.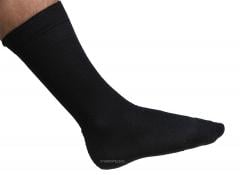 Särmä Merino Socks
9.99 USD
Sometimes purchased with.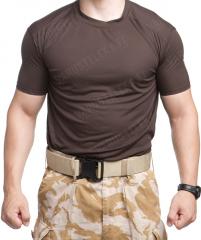 British Undergarment, Body Armour, surplus
7.99 USD
Sometimes purchased with.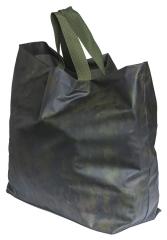 Jämä M05 tote bag
4.99 USD
Sometimes purchased with.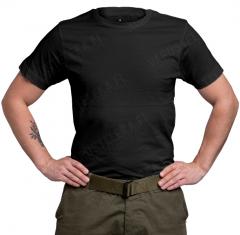 Continental T-shirt
9.99 USD
Sometimes purchased with.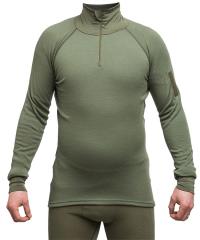 Särmä TST L2 Turtleneck Shirt, Merino Wool
55.99 USD
Might be of interest.
Reviews
You have already submitted a review. You can edit your text by clicking on it.
Log in and write a review.
Remove filter
Suomi
(33)
English
(16)
I would recommend for a friend
Mikko K.

05.07.2016 (Edited 24.10.2018)
Omat neljä sukkaparia ovat olleet päivittäisessä käytössä viisi vuotta, ja missään ei näy. Samassa ajassa kolme halparättikaupan vastaavaa pakettia olisi kulunut puhki.



Jalassa yksinkertaisesti parhautta. Ei hierrä ja jos kenkä hengittää ei jalka ei myöskään hikoa. Kiitos merinovillan ei tarvitse pestä usein ja reissussa pärjää yhdellä vaihtoparilla.

Päivitys 10/2018
Näköjään sukkien käyttöikä oli 7v. Nyt useammat sukat ovat puhjenneet pohjasta. Uudemmissa malleissa on sukan päältä poistunut sauma, pelkkää bonusta. Puuvillasukat ovat koppuroituneet pesuissa ajan myötä, nämä pysyvät kerrasta toiseen hyvänä, etenkin jos välissä pesee villanpesuaineella.
7
2
I would recommend for a friend
Kalle K.

20.07.2016 (Edited 26.07.2016)
Parhaita hinta-laatu vermeitä, mitä voi käyttää. Kyllästyin ainaisiin puuvillasukkiin, jotka kaiken lisäksi ovat eriparia, kun vanhojen tilalle yritti ostaa uusia samanlaisia. Näiden kanssa ei ole hätää, kun menevät ristiin rastiin ja ovat todella mukavat sukat arkikäyttöön. Hikisinäkään eivät ole epämiellyttävät, eivätkä mene ryttyyn jalassa. Kiitos armeijan, löysin itselleni oikeasti hyvät sukat joita käyttää edelleenkin.
6
1
I would recommend for a friend
Antti H.

05.08.2016 (Edited 20.10.2017)
(2016): Koot näissä menevät sitten varustelekan omien kokojen, eivät intin mukaan. 45 jalkaan (intin maihari&saappaat) ei 43-45 mene, vaan kuten särmä merinosukkien kanssa, pitää ottaa 46-48. Intissä menivät raitaa paria pienemmät sukat helposti jalkaan.

(2017): näemmä vuotta myöhemmin raidoitusta on muutettu niin, että 46-48 4 raidan sukassa on nykyään vain 3 raitaa. Sukat kuitenkin vaikuttavat suunnilleen saman kokoisilta... vähän vaikea sanoa tarkkaan, ehkä käyttämätön sukka kutistuu hieman pesussa?

Vuodessa 3 paria on pysynyt ehjinä. Yksi kaveri osti 7 vuotta sitten 12 paria näistä, ja hankkiutui muista sukista eroon. Niistä on vuosien aikana vain yksi pari hajonnut, muut edelleen käytössä. Ellei laatu ole huonontunut vuosien aikana, niin näiden kyllä pitäisi kestää.

Edit. Uusien sukkien laatu on huonompi. Kutistuu ja huopuu pesussa merkittävästi, saa väkisin venytellä ja repiä sukka ritisten, että taas mahtuu jalkaan. Ärsyttää säätää niinkin basic asian kuin sukan kanssa. Joku on mennyt pahasti pieleen, valmistaja vaihtunut? Pesu ohjeiden mukaan 40c:ssä, ja vanhan erän sukissa ei ole mitään vikaa..
17
5
I would recommend for a friend
Kalervo M.

22.09.2016 (Edited 29.11.2016)
Hyviä sukkia ympärivuotiseen käyttöön, kylmimmille pakkasille Särmä-mallistosta hiukan paksummat sukat vielä. Hyvä istuvuus, hengittävyys ja kuivuvat kastuttuaan jalassa. Yhdet sukat pysyvät huomattavan pitkään raikkaina vrt puuvillasukat. Neljä tähteä siksi, että karheat kantapäät kuluttavat sukkia aika tavalla.
0
1
I would recommend for a friend
Harri K.

11.11.2016 (Edited 29.11.2016)
- käytän harvoin näitä sellaisenaan, mutta laittamalla näiden alle hellesukat muuttuu elämäsi laatu kummasti
- vaikka näiden hinnalla saakin jotain kiinalaista höttöä enemmän, pitää omalle nupille & jaloille myös arvo antaa:)
2
0
I would recommend for a friend
Niko S.

24.11.2016 (Edited 29.11.2016)
Hintalaatu-suhteessa parhaat Varustelekasta löytyvät sukat. Viime tilauksessa tuli uudenmallisia sukkia - ja pyhäinhäväistys - raitoja oli nyt yksi enemmän! Seuraa siis kriittinen testauskausi, kestävätkö uudetkin sukat käyttöä vuositolkulla?
1
0
I would recommend for a friend
Jere V.

04.12.2016 (Edited 30.09.2017)
I would recommend for a friend
Marko N.

11.12.2016 (Edited 22.12.2016)
Tosi ältsin lujat sukat! Olen ostanut omani ainakin 5 vuotta sitten, eikä reiän reikää! Ja ovat vielä ihan hyväntuntuiset ja mukavat!
Minä pesen nää pitkällä puuvillaohjelmalla neljässäkympissä ja eivät nukkaannu. Ja minä käytän näitä joka päivä, kesät talvet.
2
0
I would recommend for a friend
Marko M.

03.01.2017
Näiden jälkeen tavallisten sukkien käyttö tuntuu inhoittavalta.
5
0
I would recommend for a friend
Jere K.

10.02.2017
Minulle ei kelpaa enään muut sukat, nämä ovat parhaat. Pysyvät jalassa eivätkä ole käytön jälkeen varpaitten välit täynnä sukkaa.
6
0
I would recommend for a friend
Olli T.

03.04.2017
No nyt on sukat!

Meikäläisellä tuppaa jalat hikoamaan duunikengissä melko lailla, ja sen seurauksena tavan puuvillasukat haisevat ydinjätteelle työpäivän päätteeksi ja ne on toimitettava Ekokemille poliisisaattueessa.

Nyt olen paahtanut peräti kaksi työpäivää samoilla sukilla, eikä hajua ole juurikaan havaittavissa. Ehkä ihan vieno tavallisesta poikkeava tuulahdus, joka on odööriltään verrattavissa ehkä Janina Frostellin pieruun. Jos siis tietäisin miltä Janina Frostellin pieru haisee.

Huomenna käytän vielä testimielessä samoja sukkia, ja jos silloinkaan ei hajuhaittaa ilmene niin Maailman Paras Sukka on löytynyt.
14
0
I would recommend for a friend
sampo r.

09.04.2017
Jokainan päivä, kun ei ole näitä jalassa, on vähän huonompi. Käytän näitä toimistohommissa, kotona ja pitkillä vaelluksilla, enkä muita kaipaa.
5
0
I would recommend for a friend
Antti L.

01.05.2017
Sopivan paksuiset sukat moneen aktiviteettiin. Eivät liian lämpimät, joten kehtaa lämpimälläkin käyttää. Kestävät yleissukat.
2
0
I would recommend for a friend
Pasi K.

24.06.2017
Eilen saapui sukkapaketti. Tänään 20 km fillarilenkki 20 asteen lämmössä, ei juurikaan sukat kostu ja vähäinenkin kosteus häipyy hetkessä, kun sukalle näyttää ulkoilmaa. Helppo on olla samaa mieltä muiden kanssa, hiivatin hyvä tuote.
3
0
I would recommend for a friend
Marc-Andre K.

28.07.2017
Friggin' Finnish Combat Socks!

I wear these on colder days, I wear them under a pair of big heavy wool socks, and this is very comfortable, keeps warm and best of all, doesn't collect moisture from my feet!!

Would never hike or winter without these!
11
1
I would recommend for a friend
Ignacio N.

10.08.2017 (Edited 13.10.2019)
They really fit very well. The merino helps to mantain them more or less "clean" even after training and for this price you don´t have to worry about taking care of them as the higher % merino socks. I bought 2 pairs and now I own 6 I changed my old everyday/training socks for many of these. Perfect in winter too under boot socks or other pair of wool socks. Even just these alone are good for everyday in winter. Update: I have just bought more and more. Holy sh**, these are great. I can´t belive that having so few merino % they keep so clean and not smelly. They srink quite a bit when washed. Buy larger size!! , no problem. I´m 42 (not even a big 42) and 43-45 fit me very good. I just keep ordering more and more. I even have some I didn´t still unpacked. They are great.
1
0
I would recommend for a friend
sami v.

22.08.2017
Loistavat sukat, suosittelen!

Itse ostin näitä kaksi paria ja nyt pitää tilata lisää koska ovat hävöksissä kokoajan..
1
0
I would recommend for a friend
Jussi K.

16.09.2017
En käytä muita sukkia. Mitä järkeä ostaa markettipaskaa kun näitä saa samalla hinnalla.
7
0
I would recommend for a friend
Joseph J.

19.10.2017
I recently purchased 2 pair of these socks and they are by far the comfiest socks I've ever worn.
5
0
I would recommend for a friend
Martin-Éric R.

23.10.2017
Muuten hyviä mutta 2017-10-23 ostamani sukat ovatkin jakotavaraa paljon ohuemmat, minkä takia en voinutkaan antaa niille täyspisteet.
0
0
I would recommend for a friend
Albin S.

12.12.2017 (Edited 13.02.2019)
A good value sock that's reasonably warm, can't speak of longevity yet, but I've ordered more pairs and thus far so good. And at this price, I'm sure they'll exceed expectations.

Edit: Been more than a year now using this model and thus far they've all held up well, ended up ordering a bunch more and they're pretty great during winter.
1
0
I would not recommend to a friend
Mikko K.

19.12.2017 (Edited 19.12.2017)
Hyvän tuntuiset lämpöiset sukat. Parin päivän jälkeen sukat nukkaantuu. Sukan pinta pieniä palleroita täynnä. Ei kehtaa pitää kuin kengän sisällä piilossa. Olenkohan saanut eri laatua kuin muut arvostelijat.
6
6
I would recommend for a friend
David F.

16.01.2018 (Edited 21.03.2018)
These are awesome socks! Bought five pair on a recommendation and had to order 5 more. These socks are great! Sizing is very accurate. These are not super wooly, thick socks, but would be great under a thicker sock if need be, but for everyday use these are heavenly on the feet. Why I was not aware of these earlier?! Ive been wearing inferior socks my whole life and not known it.....

Update, after wearing these, they are my favorite socks. I appreciate marino wool, but I would say these are the best bang for the buck. You can launder them like normal clothes, they don't pile up on ya, cheap-ish, feel great, fit well, I am impressed. I wear these most every day now. They are not as comfy as Marino wool, but I suspect they will outlast them and be easier to maintain. That being said I have over a dozen pairs of marino wool socks, both are awesome in their own right.
4
1
I would recommend for a friend
Aki V.

23.02.2018
Vuosien saatossa näitä tullut ostettua pari jos toinenkin, muihin sukkiin ei ole tullut koskettua näiden ostamisen jälkeen.
Ainut miinus tulee karvojen keruusta, nämä tuppaavat imeä lemmikkien karvat itseensä magneetin lailla ja ne eivät lähde kuin nyppimällä/repimällä.
2
0
I would recommend for a friend
Valtteri K.

09.03.2018
Hyvät ja kestävät sukat. Toimivat mainiosti nimensä mukaisina alussukkina esim. villasukkien alla. Kuivuvat nopeasti.
2
0
I would not recommend to a friend
Juha R.

10.03.2018
Kylmät sukat syksyllä,kylmät sukat talvella ja kylmät sukat keväällä. Kesällä keräävät tuoksua. Toimivat suojana alussukalle,yksinään ei toimi. Ääni särmä sukalle
3
13
I would recommend for a friend
Frederik M.

18.03.2018
Thin and a little loose but very soft and surprisingly warm.
1
1
I would recommend for a friend
Antti R.

18.04.2018
Mukavat jalassa. Eivät hiosta. Nukkaantuvat kuitenkin nopeasti, mikä erottuu mustassa tuotteessa räikeästi. Kokoluokituksen muuttaminen oli vähintäänkin omituinen temppu. Nyt menevät sekaisin, kun käytössä on sekä uuden että vanhan järjestelmän mukaisia sukkia. Ei hyvä.
1
1
I would not recommend to a friend
Markus P.

06.05.2018
Ekalla käyttökerralla loistavat jalassa. 46-48 meni kivasti 49 jalkaan ja olivat mukavat pitää. Yksi pesu 40 ohjelmalla ja sukat pieneni vähintään pari kokoa (puristavat nyt nilkkaa), näyttävät muutaman vuoden vanhoilta ja tuntuvat karheilta jalkaan.
6
6
I would recommend for a friend
Vili M.

01.06.2018
Mahdollisesti parhaat sukat mitä olen koskaan käyttänyt.
Erittäin mukavat jalassa, hyvin ommeltu, eivät ole liian hiostavat tai paksut. Nämä sopii kelille kuin kelille, mutta suosittelen särmä merinovillasukkaa kuitenkin kaikista kylmimmille keleille.
Kuumalla helle kelillä suosittelen käyttämään näiden kanssa SA Hellesukkaa, käyvät muuten hieman hiostavaksi. Mutta -5c ja +15c välillä toimivat erinomaisesti ihan yksistäänkin.
Koska näissä on käytetty hyviä materiaaleja, sukat eivät myöskään kerää kosteutta ja rupea haisemaan. En suosittele pesemään näitä hirveä paljon, jos on mahdollista niin mielummin vain tuulettaa sillä sukat rupeavat nukkaantumaan liiasta pesusta.
Olen näitä nyt noin 1.5vuotta käyttänyt eikä yhdessäkään parissa ole vielä reikää.
2
0
I would not recommend to a friend
Teemu J.

30.08.2018
En kyllä tiedä onko näitä käyttöön suunniteltu vai mikä on kun itellä ainaki menny kolmet sukat puhki abouttiarallaa kuukauden sisällä.
2
4
I would recommend for a friend
Pauli H.

25.09.2018
Aivan yksinkertaisesti helvetin hyvät sukat. Näiden ja vaelluskenkien kanssa ei ole koskaan alkanut harmittamaan.
0
0
I would recommend for a friend
Adam R.

20.10.2018
Truly amazing socks, they last a really damn long time, are warm and are tight against the feet which makes them perfect as a layer sock. You can wear 2 or 3 of them and it will still be comfortable. You should only wash them on a wool cycle and at 30C because otherwise they will shrink. If they shrink they are still usable though.
0
0
I would recommend for a friend
Ulf J.

25.11.2018
I would recommend for a friend
Joe K.

27.11.2018
I put them on the day they arrived, and my feet immediately became warmer. My body can tell that they aren't cotton; I notice them now and again, but they aren't uncomfortable. I'm looking forward to using the sock-in-sock trick on my next serious hike, where I can also rely on the fact that they'll still keep you warm if they become wet.

I wish I had read the reviews more carefully; I would have listened to Ignacio N. and picked up the next size up in order to handle shrinkage in the wash. Shrinkage would be very disappointing, as I would like to wear these for a long time.

I guess I'll have to wash a pair carefully, and see. 4.5 stars for the slight uncertainty.
0
0
I would recommend for a friend
Jason C.

31.12.2018
I would not recommend to a friend
Tarmo

13.02.2019
"näillä talsii tosi pitkään ennen kuin kuluvat puhki." Sanoo itse Varusteleka.
Itsellä ensimmäinen pari kului puhki vuodessa vaikka omistan näitä 6 paria. Oletettavasti myös muut parit hajoavat pian, sillä hiljattain hajosivat toisen yrityksen merinovillasukat.

Takaisin markettisukkiin siis!
0
5
I would recommend for a friend
David L.

11.03.2019
After several months of use, I find these socks excellent. They're comfortable and don't get smelly too quickly. I wash them as wool.
2
0
I would recommend for a friend
Jay K.

20.03.2019
Great socks, super comfertable
0
0
I would recommend for a friend
Michael F.

24.04.2019
Nice sock. Seem to be holding up well for the past 4 months that I have owned them. I do line dry them and they dry quickly. I had excellent results as wearing them as a liner sock and alone. Kept my feet dry and surprisingly warm considering that this is a lighter weight sock. I even wore them to get dressed up for a wedding. I'm thinking of donating my all my cotton socks and replacing them with these.
1
0
I would recommend for a friend
Michael F.

17.05.2019
I really like these socks. Soft and warm. Next time I order I will order an extra pair of these.
2
0
I would recommend for a friend
Mikko L.

22.05.2019
Omistanut näitä sukkia kuukauden eikä ole ollut mitään huonoa sanottavaa.
0
0
I would recommend for a friend
Tiina R.

10.07.2019 (Edited 14.07.2019)
Odotin sukalta ehkä liikaa kehujen perusteella. Taustalla on myös, että olen käyttänyt perusmerinosukkaa jo vuosia, ympärivuoden, Särmä merinosukat nimikkeellä. Vertasin sukkia keskenään, puuvilla ym sukkia en enää käytä.

On nimensä mukaan alussukka. Liukas. Eli vaikka kenkäni istuvat hyvin, maastossa poluilla ym kulkiessa jalkani liukuvat eestaas kengissä ja nilkat pääsevät vääntymään nämä jalassa, nauhojen kiristäminen ei auta, koska sitten kengät liian kireällä. Minulla varmaan luonnossa oltava alussukkana toisen kanssa, kokeillut en vielä ole koska liian lämpimät, syksyn tullen kokeilen.

Nämä sukat nyt vain koti, uni ja pyöräilykäytössä. Kävelyyn, luontoon, kadulle eivät minulla toimi. Liekö syy, että olen jo tottunut perusmerinoon mikä ei kengässä liu'u ja voin pitää kengät sopivalla tiukkuudella.

Seurassani olleella henkilöllä oli samat sukat metsässä, lenkillä oli tiukkoja nousuja, laskuja ym, ei vain tasaista, kyselin, hän ei huomannut tätä jalkojen liukumista kengässä lainkaan. Tässä siis kahden liikkujan kokemukset erilaiset.

Lisään kolmannen henkilön kommentit. Vammainen asiakkaani saa nämä puettua huolimatta nilkkojen jäykkyydestä ja käsien voimanpuutteesta. Sukkien löytäminen noilla rajoitteilla on ollut suuri haaste. Nyt hän selviytyy sukkien laitosta ilman apuvälineitä ja ilman avustajaa. Sukat myös miellyttävän pehmeät eivät ärsytä ihoa eikä hermostoa. Atopia ja herkistynyt tuntoaisti.
3
0
I would recommend for a friend
Aapo H.

19.08.2019
I would recommend for a friend
Timo E.

17.09.2019 (Edited 16.01.2020)
Tekisi mieleni parin kuukauden käytön perusteella jo sanoa että tässä on sukkien sukka! Säästä riippuen näitä voi käyttää pesemättä jopa useita viikkoja, pelkällä tuulettamisella lähtee hajut. Joku Bangladeshin hikimajoissa väkerretty markettien puuvillatennissukka taas löyhkää kissankuselle jo parin tunnin reippaan kävelyn jälkeen. Kuka sellaisia hirvityksiä ostaa kun tällaisiakin on saatavilla?
Nämä soveltuvat ihan ympärivuotiseen käyttöön, ja tämän kesän +30 asteen helteetkin sivuutin nämä jalassa ongelmitta. Kesäkuumalla jalat hikoavat joka tapauksessa, vaikka sitten nilkat paljaana kulkisi. Tällöin parasta mitä voi jalkaansa laittaa on antibakteerinen villasukka.
Sukka nukkaantuu vähän kantapäästä, mutta muuten materiaali vaikuttaa tosi jämäkältä, ainakin monin verroin kestävämmältä kuin markettisukilla.
Hintakin on tosi halpa laatuun nähden.
0
0
I would recommend for a friend
Peyton B.

05.11.2019 (Edited 05.11.2019)
I own three pairs of these wonderful socks, and would own more if I lived in a colder climate. Living in a semi-arid desert, I can say that they will work in all but the hottest environments, as the moisture wicking capabilities are amazing! And comfortable too. I put them on my feet right out of the parcel just to hear my toes sing the hallelujah chorus. They are versatile enough to be worn as everyday socks, or as an inner layer on a long, hard hike. One word of warning: these socks tend to shrink a touch when first washed, so if you are right on the edge of a size, order up.
0
0
I would recommend for a friend
Toni P.

18.11.2019
Äärimmäisen hyvät sukat, ja tästä syystä ei enää muita sukkia tule käytettyä paksujen villasukkien lisäksi. Hinta-laatu-suhde enemmän kuin kohdallaan, väritys hillityn neutraali ja sukkien kestävyys huippuluokkaa.
Vanhimmat omistamani sukat taitaa olla 4-5 vuotta vanhat eikä niitä erota pesukoneesta nostaessa pari päivää vanhoista lajitovereista. Eroa ei myöskään huomaa käytössä, mikä lienee tärkeintä. Töissä tulee parhaimmillaan/pahimmillaan heiluttua maiharit jalassa noin 15 tuntia, näiden sukkien kanssa sekin kokemus on yllättävän kivuton kesällä taikka talvella. Vähintään yhtä hyvät retkikäyttöön, sukat ei rullaudu eikä jää pussittamaan ikävästi aiheuttaen rakkoja tai muuta vitu... harmitusta.
Ihan 6/5
0
0
I would recommend for a friend
Carl N.

29.12.2019
Incredibly warm and comfortable socks, perfect for cold conditions, and surprisingly fast-wicking. At the risk of TMI, I've worn my first pair for most of the last week just drying out / airing on a radiator overnight and there's no bad smell at all, which must be some kind of special FDF voodoo.
0
0
I would recommend for a friend
Anonymous customer

11.01.2020
Kaikkien kehujen arvoiset. Ei juuri muita sukkia haluaisi käyttää. Ostin samalla myös paksummat särmän merinosukat ja näistä pidän enemmän.
0
0