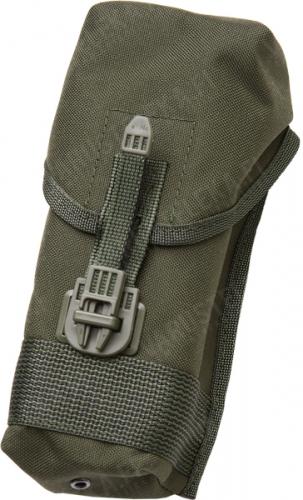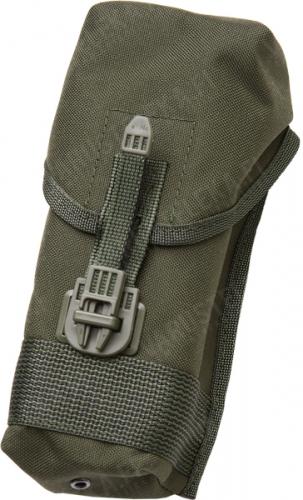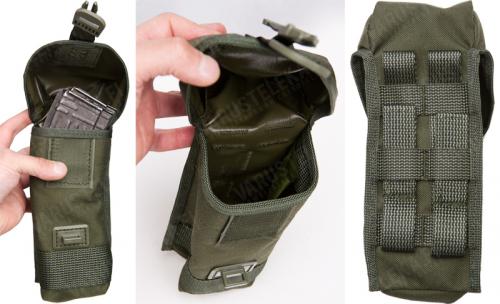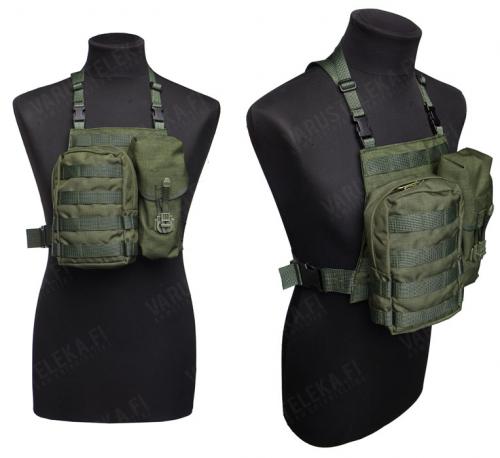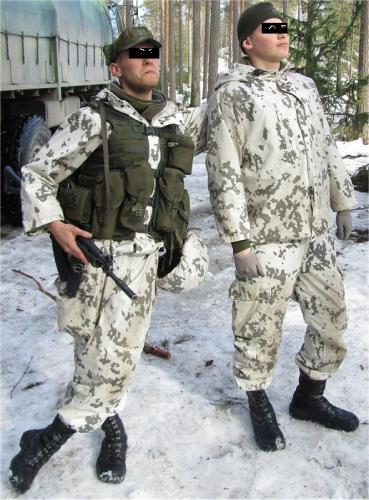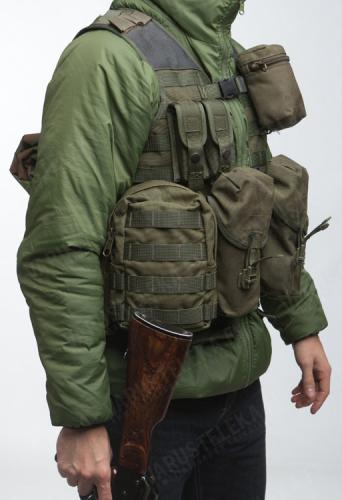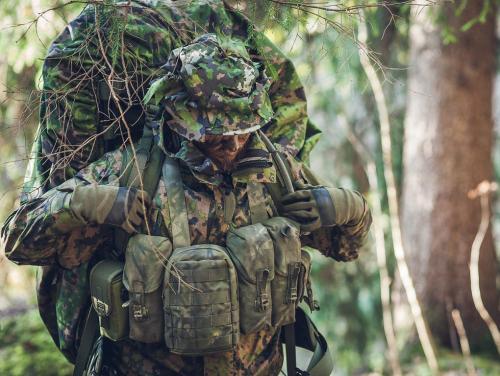 Show all: Savotta
Finnish M05 double magazine pouch
Price 36.99 USD
excluding sales tax
A magazine pouch of the new Finnish M/05 load carrying system. Fits two RK/62 plastic magazines. Closes with a "Spanish Fly" buckle and velcro.
In stock 149 pcs. Sold 7 pcs in the last two weeks.
This product has used and returned variations. Used are washed and unbroken. Heavily used are also washed but might be missing buttons, have tears, main zipper can be broken etc. Read more about Kierto.
Trouble with the metric system? Try our converter: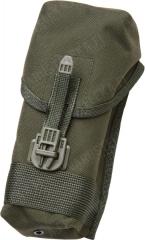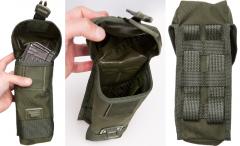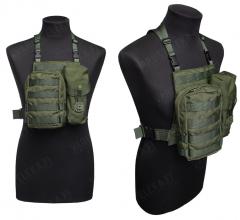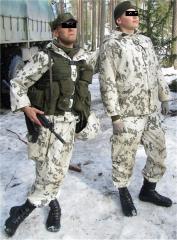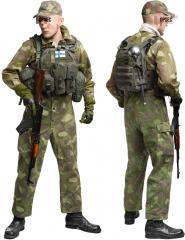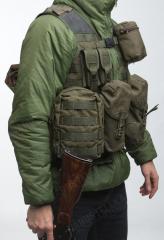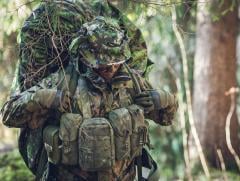 A magazine pouch of the new Finnish M/05 load carrying system. Fits two RK/62 plastic magazines. Closes with a "Spanish Fly" buckle and velcro.
The pull tabs are operated by yanking them slightly sideways. If pulled straight, they won't open up as easily. They can be extra secured (i.e. for a parachute drop) by running the additional plastic tabs through the loops before closing the two-prong main tabs.
Made of military-grade Cordura, with PU-coating on the inside. The quality is excellent overall, as should be expected.
Made by Finn-Savotta Oy
Founded in 1955, Savotta is known for its simplistic and extremely rugged, Nordic designs. For decades, Savotta has been the go-to supplier of outdoor gear and equipment for individual outdoor people as well as various aid groups and defence forces, most notably of course the FDF.
ISO 9001:2015, AQAP 2110 Ed D, Facility Security Clearance
ISO 14001: 2015 Environmental certificate
NATO CAGE: A444G
Savotta makes a large share of their products, all of their tents, ruck frames, and all non-sewing work in Karstula, Finland, which is also where all of the design and development takes place. Large production runs are distributed to Savotta's second factory in Estonia, which is tooled for sewing only.
Recommendations
Loading products...
Reviews
You have already submitted a review. You can edit your text by clicking on it.
Log in and write a review.
Remove filter
Suomi
(6)
English
(1)
I would recommend for a friend
Teemu H.

21.10.2017 (Edited 31.05.2021)
I would recommend for a friend
Antti L.

05.05.2018 (Edited 01.06.2021)
Hyvä lipastasku, jossa on hyvin toimiva Espanjalainen solki. Läppä tulee tarpeeksi pitkälle lippaan yli, jolloin tasku ei ole aina täynnä hiekkaa ja turvetta. Ainoa ongelma on läpän alla oleva tarranauha, joka avatessa pitää äänekkään rusauksen (ääni, jonka vartiomies tunnistaa kaukaa). Onneksi "koukkunauhan" saa alaosastaan ratkottua irti ja saksittua yläosastaan poikki rikkomatta taskua. Läpän "pörrönauha" on jätettävä paikoilleen, koska sen lävitse menee solkihihnan ompeleet.
7
2
I would recommend for a friend
Jack T.

26.11.2018 (Edited 02.06.2021)
I would not recommend to a friend
Kimmo L.

23.03.2019 (Edited 02.06.2021)
- "...työn laatu on kauttaaltaan erinomaista."
* Kyllä.

- "...tänne mahtuu takuulla kaksi kappaletta RK:n muovilippaita."
* Kyllä mahtuu, mutta valitettavasti läppä ei sitten mene kiinni kuin tarralla 2/3 osa pituudeltaan. Vaikka kuinka pyörittelisin kahta lippasta mitenkäpäin kotelon, en saa niiden kanssa kansiläppää kunnolla kiinni. Pikasolki ja tuplavarmistus muovilärpäkkeellä yltää hyvin kiinni yhdelle lippaalle.

Kimmo L.
6
17
I would recommend for a friend
Jarno H.

30.03.2019 (Edited 02.06.2021)
PV:n jakotavaraa eli tismalleen sama lipastasku kuin M05-järjestelmässä. RK-lippaita mahtuu se kaksi läppä kokonaan kiinni.

Miksi nyt tätä lähdin erikseen kommentoimaan, havaitsin kommentin, ettei muka mahtuisi tätä kahta lipasta tasku suljettuna. Uutena taskuna tämä on jäykkä, mutta kyllä ne lippaat sinne mahtuu pomminvarmasti, myös koko vectrotarran pituudella, että lukolla. En itse ainakaan ole törmännyt varusmieheen tai reserviläiseen joka ei saa kahta lipasta tähän M05-taskuun.

Joka tapauksessa no bullshit, yksi lokero johon menee mukavasti pari RK-lipasta ja kestävää tavaraa! Nopeasti pääsee käsiksi lippaisiin ja itse ainakin intin aikana hoksasin, että jos on kaksi lipasta taskussa ja tiedossa, että lipasvaihto tulee olemaan pian eikä paljoa kuperkeikkoja heitellä niin hyvin voit jättää läpän auki. (ja/tai survoo/taivutella se taskun ja liivin väliin) Sen verran hyvin pysyy lippaat sisällä, mutta jos vain yksi lipas taskussa nii sitten tippuu herkästi.

Tosiaan lipastasku aukeaa kun sivulle yläviistoon vetäsee nauhasta, helvetin nopea tapa päästä käsiksi lippaisiin kun RK:n iskuri lyö tyhjää! Sillon tällöin pojilla meni lukon muoviosia poikki, mutta ne joista ne poikki meni oli niin puhki käytettyjä muutenkin - kyllä kestää käyttöä jos varusmiehillä menee vuosia näitä tuhota.

Pomminvarma vehje.
12
1
I would recommend for a friend
Eino L.

19.05.2020 (Edited 06.06.2021)
Intistä tuttu ja toimiva tasku.
Jos velcron rohinasta haluaa päästä eroon kannattaa hankkia vaikka 50x50mm pala pörrövelcroa ja laittaa se taskun koukkupuoleen kiinni. Ei tarvitse ratkoa saumoja ja huomattavasti helpompi perua tarvittaessa.
4
0
I would recommend for a friend
Jesse V.

12.11.2021
This review is still in progress, but I'm very happy with my pouch despite not exactly fitting my needs. I purchased this pouch for testing in a bushcraft/recce kit because of it's PU coating inside, buckle closure, and sturdy construction hoping that it would fit my 40-round Pmags (5.56 AR mags). Well sadly it doesn't fit two 40-round AR mags very well (the buckle doesn't close) so I'm no longer using it as a mag pouch, but I'm still impressed with it's design and construction. My current plan is to slap a Sarma TST IFAK pull-out into it for use as a med-kit, since I already have the pouch. I would still recommend this pouch to anybody looking for a tough, enclosed mag pouch, but obviously since it's designed for Finnish rifles, an AK owner might be happier with it than others. I still consider it money well spent and incorporate it into my load-bearing kit. If it was just a couple centimeters taller to fit my 40's I would give it 5 stars.
2
0
Kierto Circular Economy
Return this product used but clean and unbroken, and you'll receive half of the product's original price as Varusteleka credits. Service is available only in Finland. Only Registered users can make Kierto returns. See more information about Kierto.