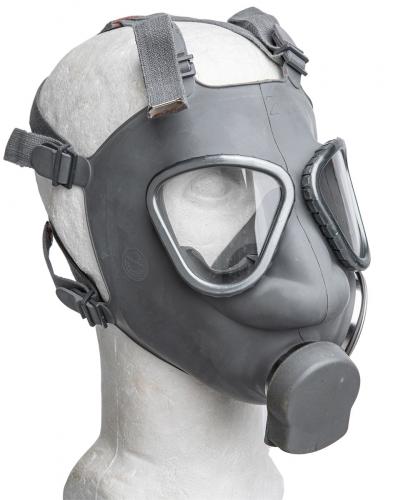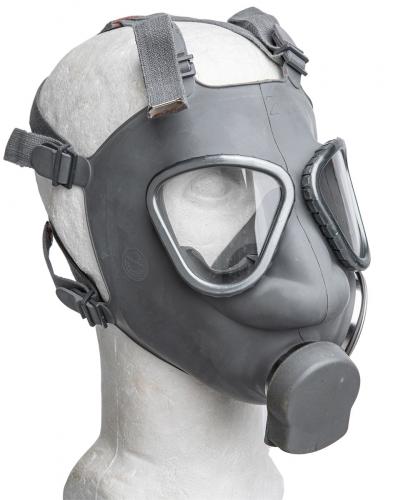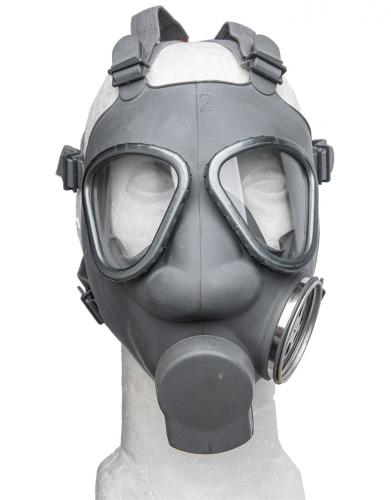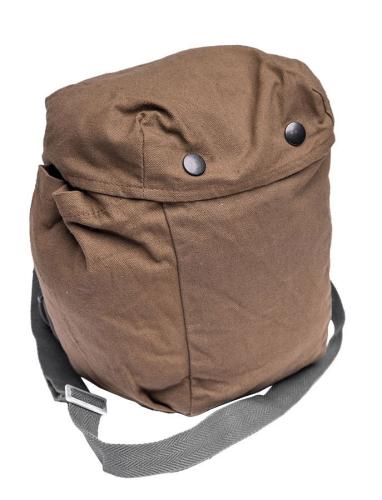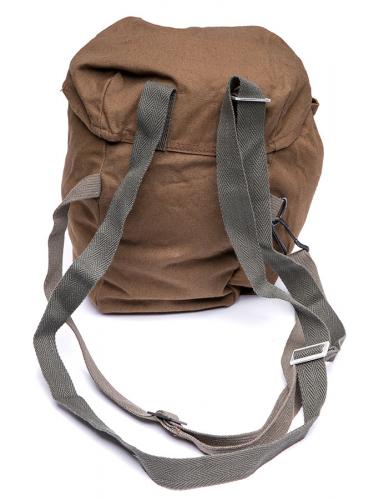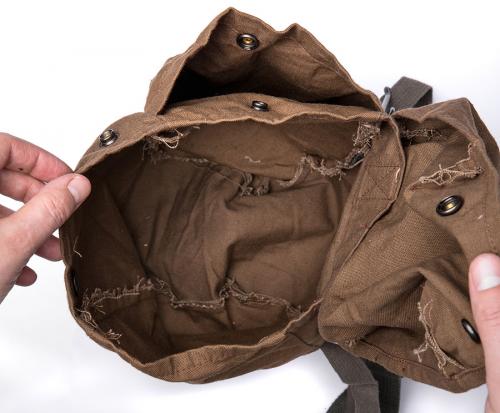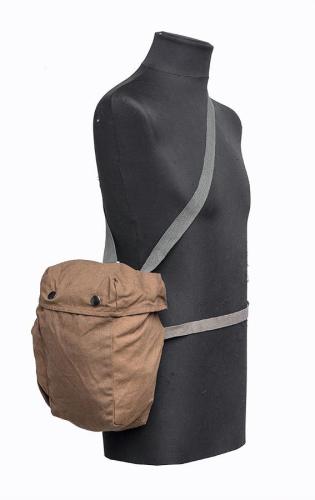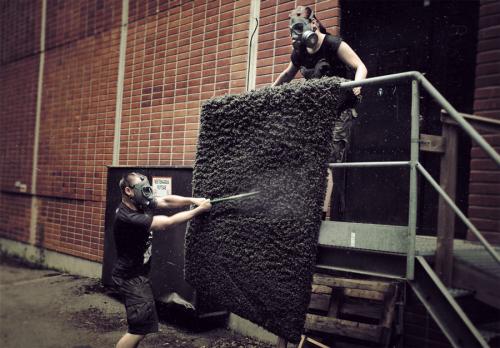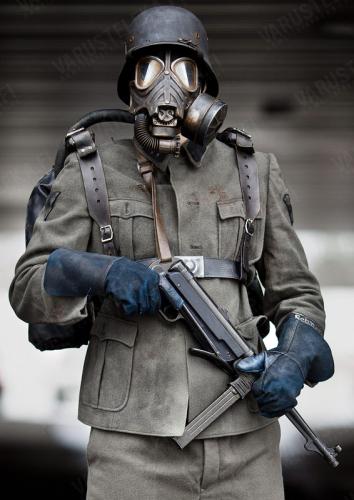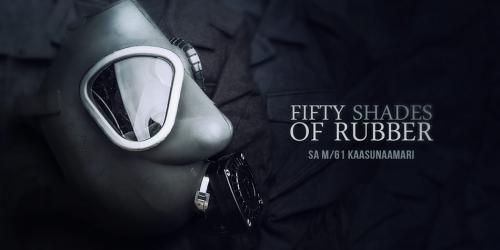 Finland
Finnish M/61 Gas Mask with Carrying Bag, Surplus
Price 24.99 USD
excluding sales tax
Finnish M/61 gas mask from the Cold War era. Unused and in their original packaging. The canvas gas mask bag is included but not the filter. One-off lot.
This product is unlikely to be restocked and will be hidden from our website once it's out of stock.
We don't know when this product will be restocked. With surplus the restock date is unknown due to sometimes poor availability. Request restock notification and we will email you as soon as this product is available.
Trouble with the metric system? Try our converter: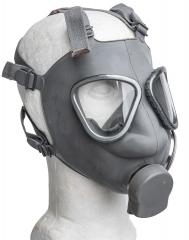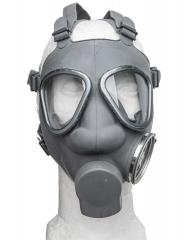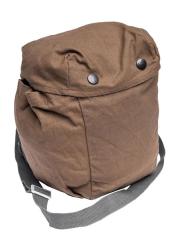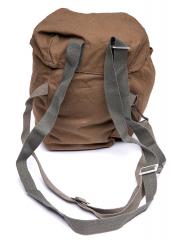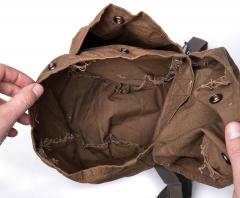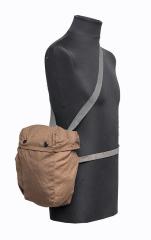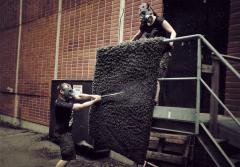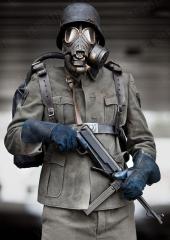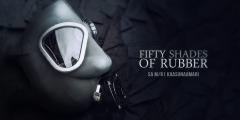 Finnish M/61 gas mask from the Cold War era. Unused and in their original packaging. The canvas gas mask bag is included but not the filter. One-off lot.
M/61 is a Finnish gas mask manufactured from the 60s to the 80s. It was the standard-issue gas mask for the Finnish Defense Forces until it got replaced by the M/95 in the 90s. The filter would be attached to the left side but it isn't included because asbestos isn't very nice.
Gas mask bag included
Included in the box is a canvas gas mask bag, which is very usable on its own too.
For collecting
We sell these masks for collecting, not for the intended use. The original filters might be available in the internet for cheap but they likely contain asbestos and being expired, breathing through them might be a risk. Of course if you want to use this as a Santa Claus mask, sex toy, or a prop without a filter, that is highly recommended. The mask is designed for 60 mm threaded filters.
Materials
The gas mask is made of rubber and the goggles "unbreakable" plastic. The leaflet says that the bag is water-resistant canvas, but the material isn't specified any further.
Condition
Unused Finnish military surplus that was intended for civilian purposes. The whole thing comes in the original cardboard box. So, the condition is as good as decades-old surplus gear can be. Of course, the materials might have acquired some dirt and patina during the long storage time.
Kierto Circular Economy
Return this product used but clean and unbroken, and you'll receive half of the product's original price as Varusteleka credits. Service is available only in Finland. Only Registered users can make Kierto returns. See more information about Kierto.
All products: Finland
Recommendations
Loading products...
Reviews
You have already submitted a review. You can edit your text by clicking on it. You can filter the reviews by clicking on the elements of the summary.
Log in and write a review. You can filter the reviews by clicking on the elements of the summary.
Remove filter
Suomi
(2)
English
(1)
I would recommend for a friend
Thomas L.

09.11.2020

Verified purchase
I was gifted one of these, including the filter, a few years ago while visiting finland, put it in my Box-of-random-gear and promptly forgot about it.
This spring, my SO who works as a stablehand, moved in with me. Now, her job is important, because I used to suffer from heavy hayfever caused by grass pollen and part of her job is hauling dried grass, which is sometimes cut when in full bloom. The allergy has been treated with hyposensitization therapy, but I still get symptoms when exposed to certain amounts of grass pollen.

Within a week of her moving in, I was doing laundry and got exposed to a concentrated load of dried grass pollen from her work clothes and immediately began coughing like a Frenchman on April 22nd 1915 in Ypres. I had to think quickly, and a brief exposure to asbestos fibres seemed the preferable fate. Soon after donning the mask, the symptoms subsided and laundry duty was completed successfully. So even after all these years, these masks still work fine.
12
0
I would recommend for a friend
Aaro R.

09.11.2020

⚠ Unverified purchase
M61v2 kaasunaamari on todella hyvä pölysuojana heitä 60mm-40mm adapteri siihe uus suodatin you are good to go tosin alkuperäinen m61 suodatin ei tietääkseni sisällä asbestia vaan kromia ei silti kiva hengitettävänö mutta ei siitö välttämättä edes tuu minkään näkösiä ongelmia että siitä vaan tilaamaan
3
1
I would recommend for a friend
Niko V.

19.11.2020

Verified purchase
On mukava naamalla, ja hihnatkaan ei ole vaikeita säätää. Todella hyvä hintaansa verrattuna. Varmaan suojaisi joiltain siivouspäivien myrkyiltä jos saa oikeanlaisen suodattimen, mutta muuhun käyttöön en varmaan ottaisi. Laukun vyötärö hihna ei yltä koukkuun, vaikka en ole edes kovin tukeva, jonka syysyä 4 tähteä. Ja tosiaan alkuperäisissä suodattimissa ei ole asbestia, vaan kromia joka on melko harmitonta, ja olen katsonut yhden tyypin videoita joka tietää aika paljon kaasunaamareista, niiden suodattimista, jne, jne... ja kuulemma pitäisi n. 20 vuotta hengitellä alkuperäisen suodattimen läpi että saisi edes pienemmoisen riskin altistua keuhkosyöpään, mutta en kyllä lähtisi hengittämään niiden läpi silti koska voi olla että hiilet ovat alkaneet tulla suodattimen läpi.
1
0