Finnish M/31 Suomi SMG manual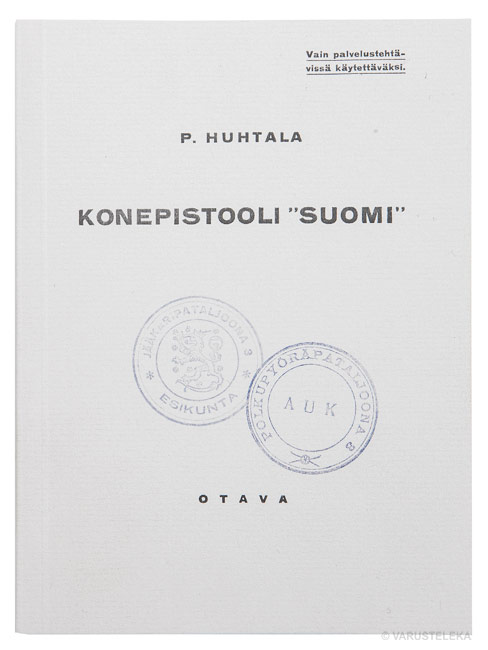 Trouble with the metric system? Try our converter:
These might also interest you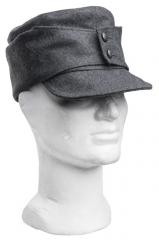 Särmä Finnish M36 field cap, repro
39.99 EUR
Looking for the best reproduction of the Finnish "Blood Scoop" ever made? Look no further, these are made in Germany by an old headwear manufacturer! Needless to say, the quality is absurdly good.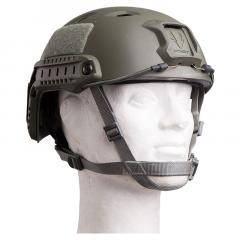 Ops-Core FAST Base Jump Military Helmet
379.99 EUR
The non-ballistic version of Ops-Core´s FAST helmet. This lightweight military helmet is impact proof, yet extremely comfortable even when weighed down fitted with comms gear, NVGs, ear defenders etc. The perfect lightweight platform for all the fancy trinkets the modern day operator needs.
A reprint of an old M31 Suomi SMG manual, quite a thing really, this is printed on the exact same papers etc. as the originals. A real must have to go along with any M31 SMG out there! Packed full of photos and naturally lots of text, all in Finnish of course.
A few interesting details include the reproduced stamps of Jääkäripataljoona 3 and Polkupyöräpataljoona 3 on the front cover. Another very cool thing is that the M31 in most, if not all, photos is an exotic variant with a vertical front grip!
Made in Finland.
Log in and write a review.