Finnish E-tool, WW2 model, surplus
Price 22.99 USD excluding VAT
Flat Rate Shipping to USA $9.99
93 % recommends
Sold 4 pcs in the last two weeks
Trouble with the metric system? Try our converter: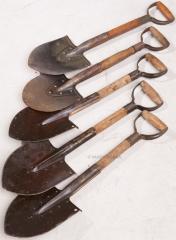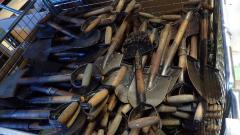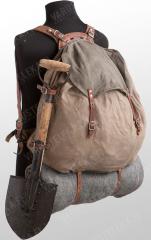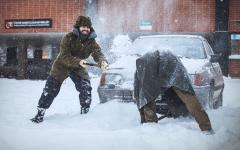 Genuine Finnish Army spade. Like most Finnish stuff this tool looks rough, but is virtually indestructible. The oldest ones we've seen were made in 1914! These are pieces of history and continue to serve for a long time to come.
This spade or "E-tool" was used in both world wars and long after the second one, too. Many of these feature manufacturing stamps, and some of them date even a hundred years back! Most of these were made by Billnäs Bruk.
In some cases these have Soviet manufactured blades, which have been re-shaped to Finnish spec and attached to a Finnish handle. In any case these are Finnish army surplus: virtually indestructible and crude.
Length about 70 cm, weight 2,8 kg.
Used military surplus
These have all seen heavy digging, the paint is worn off and the wood bits are worn. But these are made to last, all are still in perfectly serviceable condition! Expect having to remove some rust with oil and steel wool.
It's a small miracle that these are still as available as they are, but that's bound to change pretty soon. Get a piece of history while you have the chance!
Staff comments
A really sturdy and eternal spade with lots of uses. Quite often army spades are small, but this is bigger - for an army spade - and could also be used for shoveling.

I always keep one in my car, because you never know when you might need it. A bit heavy for hiking, but perfect to have handy in a car, on a boat or summer cottage. In case some hooligans have to be fended off, you'll be ready.


Eric
Recommendations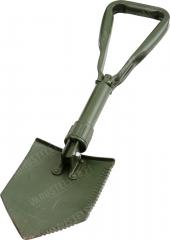 BW Tri-folding e-tool, with carrier, surplus
23.99 USD
Similar product.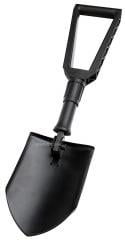 Fiskars trifold E-tool
55.99 USD
Similar product.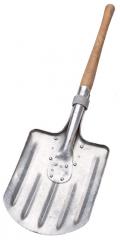 Swiss snow shovel, surplus
18.99 USD
Sometimes purchased with.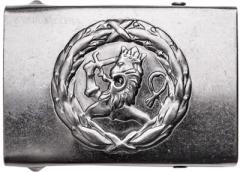 Särmä Finnish M22 belt buckle
13.99 USD
Sometimes purchased with.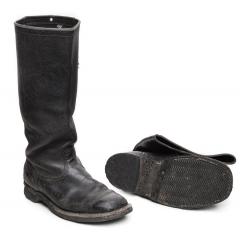 Finnish leather jackboots, surplus
55.99 USD
Sometimes purchased with.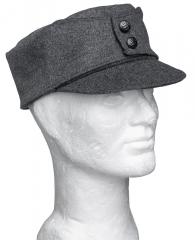 Särmä Finnish M36 field cap
36.99 USD
Sometimes purchased with.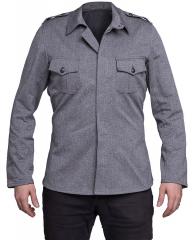 Särmä SA M36 Summer tunic
156.99 USD
Sometimes purchased with.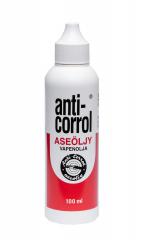 Anti-Corrol gun oil, 100 ml
5.99 USD
Might be of interest.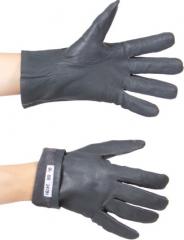 BW leather gloves, surplus
7.99 USD
Might be of interest.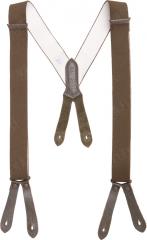 BW trouser braces, surplus
6.99 USD
Might be of interest.

Anti-Corrol gun oil, spray can, 165 ml
7.99 USD
Might be of interest.
Reviews
You have already submitted a review. You can edit your text by clicking on it.
Log in and write a review.
Remove filter
Suomi
(3)
English
(12)
I would not recommend to a friend
Jonathan M.

23.06.2016 (Edited 25.07.2016)
I've now received two of these, with about a year or so between ordering each one.

The main metal blade is ok, good & strong & built to last. Great metalwork & lots of unique markings.

The reason I ordered a 2nd E-tool was due to the condition of the wooden shaft on the first one, as I wanted one I could USE for WW2 events, if the need arose.

It is a BIG pity that both the E-tools I received were suffering from small splits in their wooden shafts, as otherwise they would have been an excellent value-for-money daily use item. As it is, they are great as display items & represent an iconic piece of Finnish WW2 history.



The service from the shop has also been above excellent on all my orders: 5 out of 5 for customer service; 4 out of 5 for the E-tools.
13
36
I would recommend for a friend
juha s.

27.01.2017
Paras autolapio mitä maa päällään kantaa, tällä saa jäisestä hiekkakasasta hiekkaa, paukuttaa jääklönttejä tallin oven edestä ja kaivaa nurmikkoon uponneelle ooppelille rännin jota myöden päästään taas kestopäällysteelle. Kaiken se kestää ja kaikkeen se pystyy, kunhan muistaa kuivata ja öljytä.
9
0
I would recommend for a friend
Gary S.

06.03.2017
Yes, it's heavy, yes it's big. Man up commie! Mine is 100% usable and has dug me into out of a few.
26
3
I would recommend for a friend
Janne V.

09.09.2017
Melkonen kaivinkone tämä lapio. Eipä nyky pilapali komposiitit pärjää tälle.
5
0
I would recommend for a friend
Pol D.

08.11.2017
Just what I was looking for, a usefull tool perfect in size and in great shape. Will give the edges a quick grind....just in case something needs some persuading ... .
7
0
I would recommend for a friend
Evan S.

02.12.2017
Very solid for how old these are and mine had some battle scars and the handle was a little rattly but still firmly attached. After some cleaning yours will look much nicer and do good to keep in your trunk.
4
0
I would recommend for a friend
Otto B.

20.12.2017
I got two of these. Both are really nice. They've seen use, and it shows, but you get good quality for the money.
2
0
I would recommend for a friend
Adam T.

10.01.2018
Very robust and excellent quality! The one I got even had a pair of initials carved into it.
0
0
I would recommend for a friend
Tyler G.

12.01.2018
I got two, both with with the wood painted green. They each had completely different designs for the blade.

One seemed to be the blade of a much larger shovel which was cut down to be smaller, meaning tip of the blade is ~3cm away from the axis of the shovel handle. I think because the Finnish government ordered shovels from some farming equipment makers, and the factory simply cut down their old stock of shovel blades to make them into Finnish army spec, and added a shortened handle. One blade is dated 1936, and the other is illegible. The blades are painted gloss black. Seems fine with not much rust, no need to repaint them any time soon.

One of them had 4 notches carved into it's handle. I don't think I really want to know what they symbolize.
10
0
I would recommend for a friend
Steve M.

02.02.2018
Couldn't wish for a better shovel. Mine came with lots of "interesting" initials and markings on the wood. Also had been very well hand sharpened for some reason. You Finnish confuse me...An excellent piece of kit. Actually essential. I haven't tried cooking on it yet, but I will.
2
0
I would recommend for a friend
Mark W.

17.04.2018
The shovel I received is exactly like the one pictured! It is a bit rough, but built to last 100 years! The shovel wood has some old initials carved into it, the handle is bent a little bit, and the blade had three colors of paint: Orange, Green and Black Tar Paint. Beautiful and wonderful! Get one while you can!
3
0
I would recommend for a friend
Chase W.

30.04.2018 (Edited 30.04.2018)
This shovel is a tank. If all your wrists do is lift frappechinos, do not buy this. This shovel epitomizes "stronk". Mine was in excellent condition, with a generous application of cosmoline. Weight is 3.5lb, and the blade is about .100" thick (2.5mm). It had been sharpened at some point, then seemingly used to entrench a boulder field. The blade was slightly bent, and the handle a little rattly, but like most Soviet era surplus, this is remedied with a suitably sized hammer. Upon resharpening, it proved suitable for digging in frozen clay, pounding garden stakes, and chopping down small trees. I suspect it would also be suitable for subduing home invaders, will require further testing. 10/10 great addition to the trunk of your car.
6
0
I would recommend for a friend
Trevor W.

18.05.2018 (Edited 18.05.2018)
It's a badass shovel. I have been using mine for a few months now. Unbreakable. Hacked a dick of a holly bush apart with it and I got worn out long before the shovel ever struggled. Just as useful today as it was in 1939.

Condition of the blade is: well used. Can't imagine what you Finns did to the poor thing to ding it up this much but it's ready for more of whatever it was. 10/10
4
0
I would recommend for a friend
Thomas W.

25.12.2018 (Edited 25.12.2018)
Bloody nice shovel! Got it for Christmas, and I'm hoping it'll come in handy during the snow season in January. Got a nice sturdy handle, and a solid shovel head. Got it strapped to my East German pack and I'd recommend it.
0
0
I would recommend for a friend
Simo H.

25.01.2019
Upea peli, harmikseni taisin saada naapurinmallin. Mutta uskoisin että silläkin sua maata kuritettua.
0
0