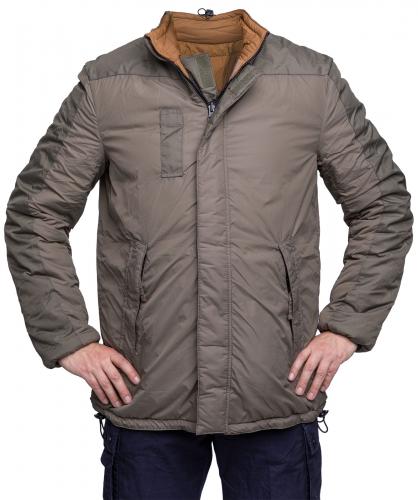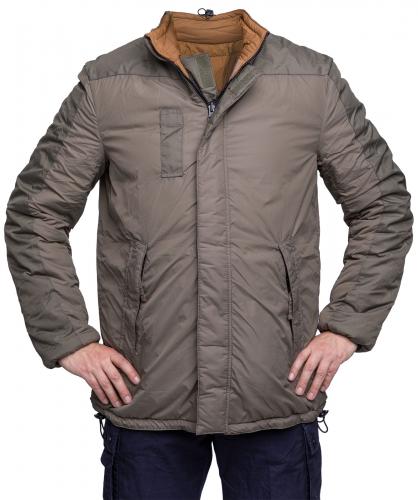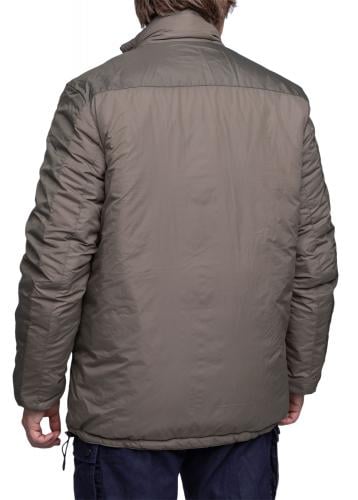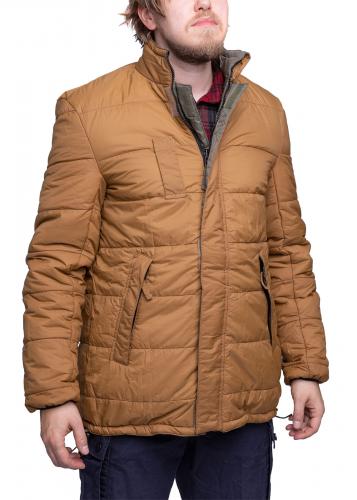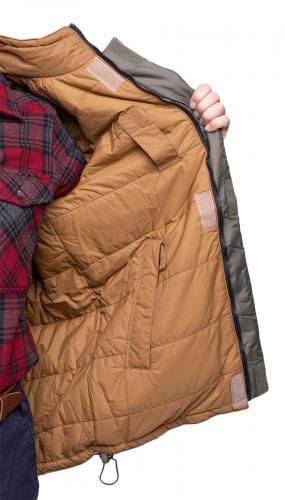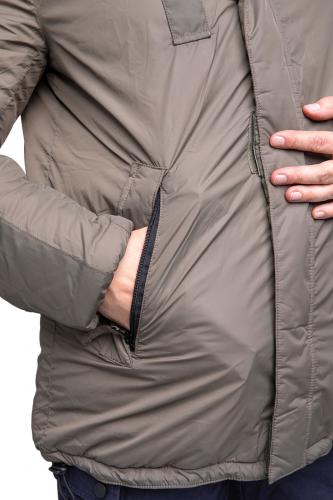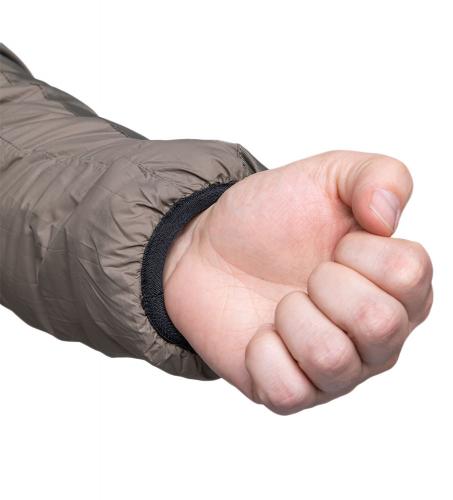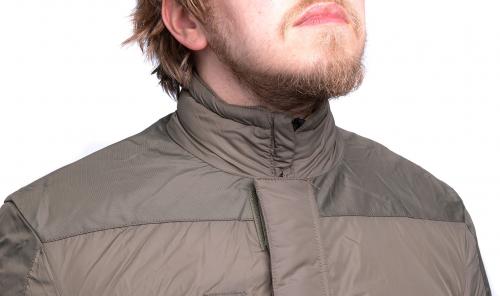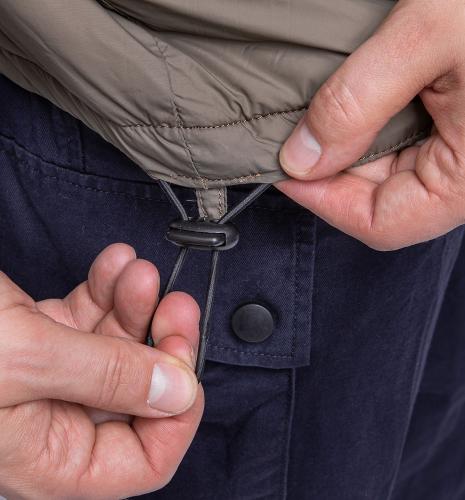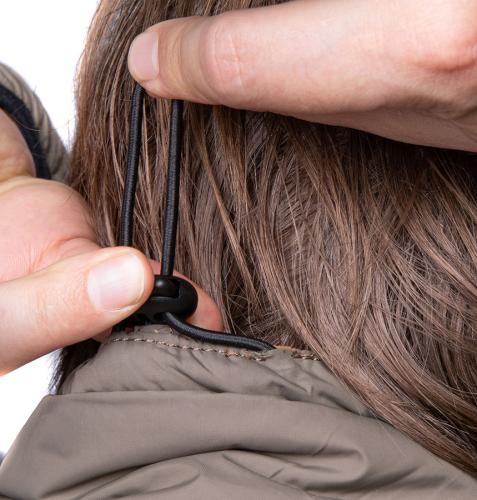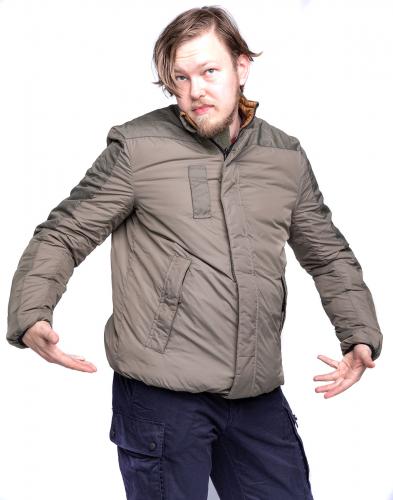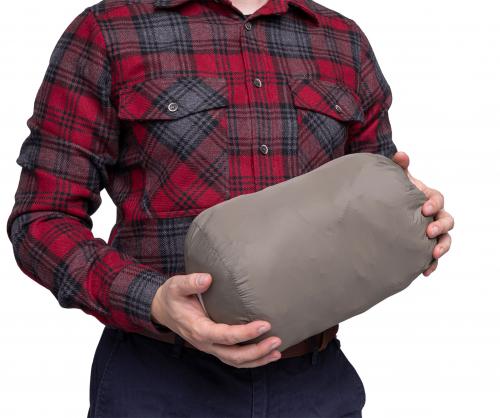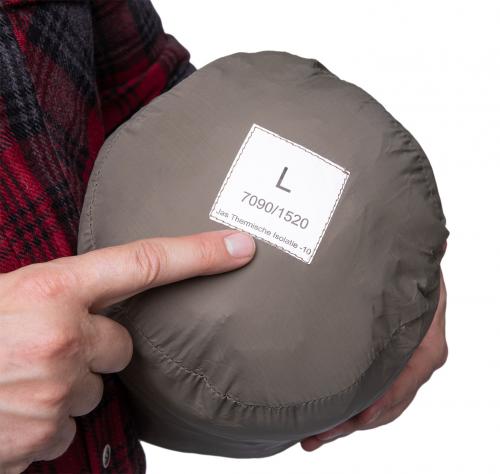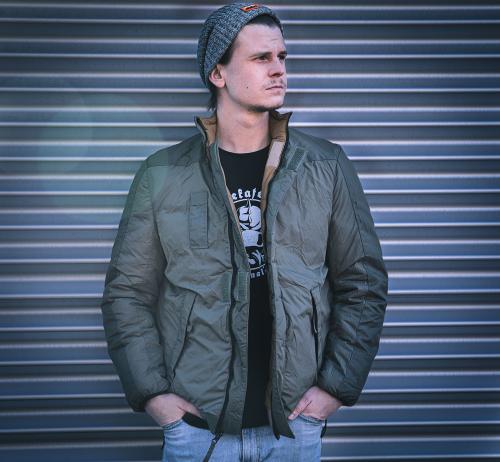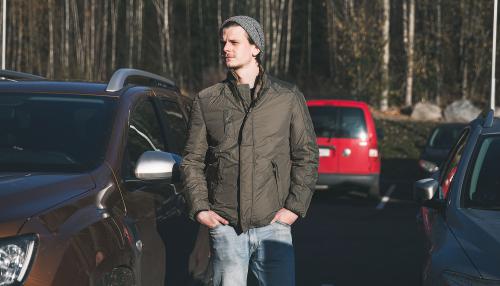 Dutch Softie Jacket, surplus
Price 36.99 USD 45.99 USD excluding VAT
A wonderfully packable and reversible soft insulated jacket with a bit more sturdy fabrics than usual. Near-new condition surplus from The Netherlands!
Loading products...
Trouble with the metric system? Try our converter: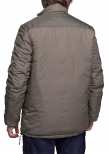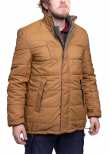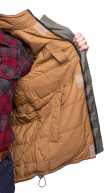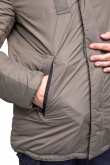 A wonderfully packable and reversible soft insulated jacket with a bit more sturdy fabrics than usual. Near-new condition surplus from The Netherlands!
Packable and warm
Durable materials
Reversible design, OD/Coy
Spring sale! The rest of the stock has to go. We must only hope we'll get more the next winter, but with army surplus you never know.
The shoulders and sleeves have mild reinforcements, so the jacket remains very comfortable and light, yet strong enough to be used casually as-is.The collar and hem have adjustable elastics for thermal regulation. The cuffs have a simple elastics.
Zippered front pockets and chest rank tabs on both sides. You'll find a storm flap on the outside and wind guard on the inside no matter which way around you use the jacket. Magic! The zipper is right-handed (US type) when worn normally OD outside. If you prefer a left-handed zipper (more common in Europe), simply wear the jacket Coyote-side out. A handy bag is included for packing.
Size info
Very easy size system: just pick your "T-shirt size" and you'll be fine. The sizes taper up a bit, so no need to size up if you have a bit of a belly. If you pick a smaller size, the shoulders will bind and the collar will be tight.
Material and care
Made of 100 % polyamide 6.6. Machine-wash at 40 degrees Celsius.
Dutch army surplus
Very good condition, barely used. The size tags have been removed, though.
Recommendations
Loading products...
Reviews
You have already submitted a review. You can edit your text by clicking on it.
Log in and write a review.
Remove filter
Suomi
(2)
English
(6)
I would recommend for a friend
Rolf J.

25.11.2019 (Edited 25.11.2019)
I did receive mine in as new condition. It is a robust piece of kit. It packs suprisingly small for the amount of insulation and robustness. The sizing is a bit on the small side, especially around the chest. I wish I would have gone for a size larger than my ordinary and the suggested size based on measurements.
5
0
I would not recommend to a friend
Markus P.

29.11.2019 (Edited 29.11.2019)
Omistin tällaisen aiemmin (muistaakseni) XL-kokoisena, ja kyseessä on ihan laatuisan ja asiallisen oloinen takki muuten, MUTTA: leikkaus ainakin noissa isomman kokohaarukan takeissa on sössitty aivan käsittämättömällä tavalla (liekö syynä siihen miksi nämä on laitettu käyttämättöminä kiertoon surplus-markkinoille?). Takki muistuttaa leikkaukseltaan lähinnä päärynää - vatsan ja vyötärön alue on TODELLA väljä, mutta hartioiden ja rintakehän alue on kuin kahta kokoa pienemmästä takista ja kiristää joka suuntaan. Tämä kiristely on hiukan näkyvissä myös tuotekuvissakin. Voi olla että S- tai M-koon takeissa samaa ilmiötä ei esiinny, jolloin ostaja saa tästä oikein asiallisen lämpötakin. Isompia kokoja netistä tilaava saanee varautua siihen että takki lähtee palautuksena takaisin. En suosittele ainakaan isompia kokoja.
6
0
I would recommend for a friend
Erik Z.

04.12.2019
First of: Half a star of because these jackets really are tight in the chest area and I think Varusteleka really understated this. My chest is 117 cm which is usually XL, but the XL jacket I received is snug in the chest area. Not tight enough that I'm gonna return it though.

Second: I'm pretty sure this is a Snugpack Sleeka Elite jacket, in some Dutch military version. Please correct me if I'm wrong.
It's light, warm and compressible. Mine also arrived brand new. Its excellent as a liner jacket under a smock, and good as a top layer although I prefer jackets with more pockets.

Very nice, but order above your usual size if you want a roomy chest.
10
0
I would recommend for a friend
Jerry S.

04.12.2019 (Edited 04.12.2019)
Robust cozy and warm, i recived size L in new condition! One small minus is the size, perfect around my floppy belly but runs tight around the chest, i recomend to size up! But overall awesome jacket
1
0
I would recommend for a friend
Paavo Y.

06.01.2020
Jos olisin halunnut naftin ja kivannäköisen, olisin ostanut M-koon takin, mutta kaulus näissä tuntui jotenkin hirveän ahtaalta, joten ostin sitten sellaisen, joka oli sopivampi (Large). Pikkupakkasilla pienessä viimassa tuli todettua, ettei takista tule tuuli läpi, ja kauluskin piti kaulan kivasti lämpimänä. Sen sijaan nollan yläpuolella tämä päällä tulee kuuma, jos liikkuu yhtään. Huuhdellessa tästä pahimmat varastohajut pois tulin todenneeksi takin olevan melkoisen hyvin vettä hylkivä. Näillä ominaisuuksilla tästä tuskin tulee välikerrosta kylmille keleille, vaan reissu- ja seisoskelutakki. Tuntuma oli vähän kuin pukeutuisi makuupussiin, enkä näytä tässä tyylikkäältä, mutta kyllä tämä varmaan auttaa vähentämään vitutusta siihen asti, kunnes kevään lämpö puskee kunnolla läpi.
Vinkkinä voi todeta, että ruskean puolen ollessa ulkopuolella taskujen sisällön päälläkin on eristettä, vihreänharmaa päällä ei ole kuin kaksi kerrosta ohuehkoa keinokangasta. Jonkinlainen miinus jonkun mielestä saattaa olla povarin puuttuminen. Ja se säkkimäisyys...sillä on ihan käyttötarkoituksensa, sillä vaikka tämä onkin ihan sikalämmin, niin ilman ilmaa kerrosten välissä ei kylmillä ulkoillessa, tai passissa istuessa, ole ihan niin lämmin. Voi toki olla, että suunnittelija on ajatellut tän alle mahtuvan jotain liiviä, mene ja tiedä.
0
0
I would recommend for a friend
William L.

15.01.2020
Mine was as new, mind you its expensive so I would have been pissed off if it wasnt in great condition. Good insulation, bulky though, so same kind of thermal / weight compromise as with military sleeping bags. Fit is good although I am in middle of my size range so this is not a typical army coat where your size allows enough room to foster a rescue koala as you walk
1
0
I would recommend for a friend
Soi U.

26.03.2020
Very light and warm jacket, two colors to fit the mood of the day too! The bag that comes with the jacket is really handy! I definitely will bring it when traveling to cold places!!
0
0
I would recommend for a friend
James H.

05.05.2020
Fantastic piece of kit.
Right up there in quality with the $200+ ones they sell on base.
Great condition.

A must have for anywhere cold if you're going to layer.
0
0