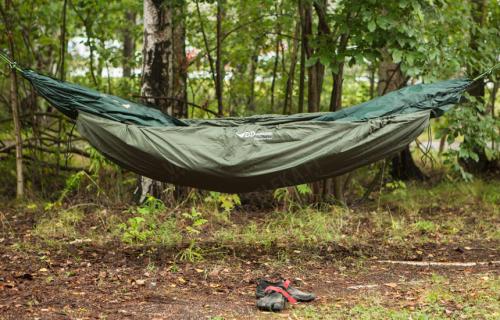 DD Underblanket for hammocks
Price 64.99 USD excluding VAT
Trouble with the metric system? Try our converter: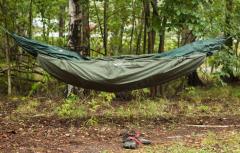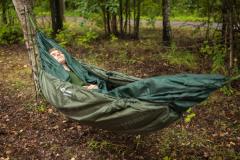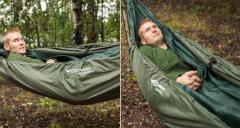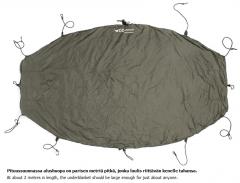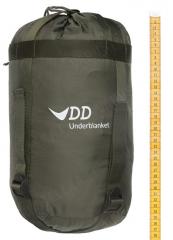 With this underblanket or underquilt, if you will, you can camp comfortably in your hammock even when the temperature drops below the freezing point! The underblanket works as an insulator beneath your hammock, providing loft where a flattened sleeping bag can't.
Hammocks are both lightweight and pack small, but when it gets cold you have to think about insulation. The underblanket can replace a sleeping mat completely, as the loft and insulation it offers are far better than any sleeping pad in a hammock. A hammock, sleeping bag and underblanket is perhaps the most compact combo you can carry for cold weather overnight action!
The DD Hammocks Underblanket works obviously with all DD hammocks and also many others.
The underblanket is shaped to fit a hammock perfectly, it comes complete with attachment points and karabiners which keep it firmly in place. The material is nylon with a polyester filling, this is basically like a sleeping bag cut in half!
Comes with a compression bag, attachment lines and eight Mini Karabiners.
Weight and size
Weight 950 g including all the accessories
Length two metres
Pro-Tip: Attach the underblanket to your hammock before heading out into the great unknown, makes setting up your hammock super fast and easy!
Made by DD Hammocks
Founded in 2005, the British DD Hammocks supplies proper quality hammocks, tarps and other related stuff. Along with the common joe, campers, hikers etc., a large customer base is in the British military. If it's good enough for war zones, it should do well in civilian life too. Go check out their web page, DDhammocks.com.
Recommendations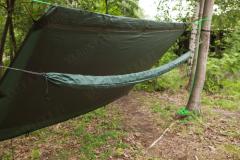 DD Hammock Sleeve
12.99 USD
Often purchased with.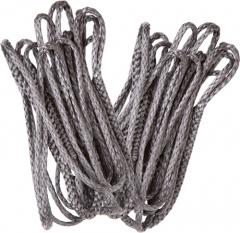 DD Whoopie Slings
18.99 USD
Often purchased with.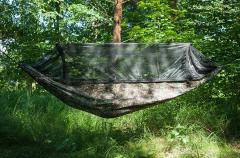 DD Frontline Hammock, DD Multicam
78.99 USD
Similar product.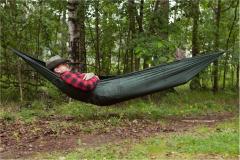 DD SuperLight Hammock
70.99 USD
Similar product.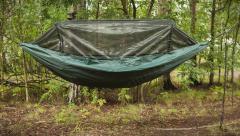 DD Travel Hammock
67.99 USD
Similar product.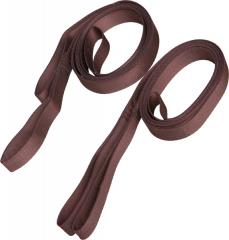 DD Tree Huggers
9.99 USD
Sometimes purchased with.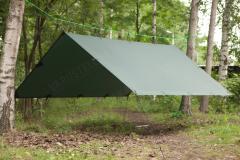 DD 3x3 Tarp
47.99 USD
Sometimes purchased with.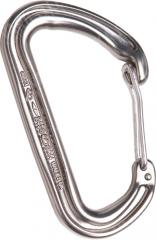 DMM Spectre carabiner
10.99 USD
Sometimes purchased with.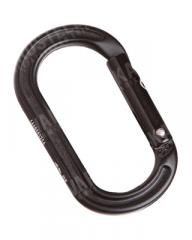 DMM XSRE carabiner
11.99 USD
Sometimes purchased with.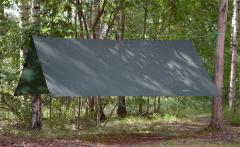 DD SuperLight Tarp
63.99 - 102.99 USD
Sometimes purchased with.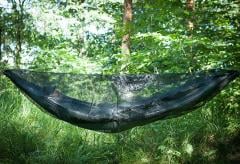 DD Hammock SuperLight Mosquito Net
36.99 USD
Sometimes purchased with.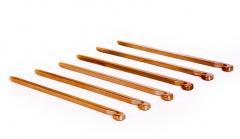 DD SuperLight Pegs x 6
7.99 USD
Sometimes purchased with.

Carinthia Defence 1 sleeping bag
119.99 USD
Might be of interest.

Mil-Tec 3D Hollowfiber sleeping bag
48.99 USD
Might be of interest.
Reviews
You have already submitted a review. You can edit your text by clicking on it.
Log in and write a review.
Remove filter
I would recommend for a friend
tatu r.

21.07.2017
I would recommend for a friend
Tommi H.

02.04.2018 (Edited 02.04.2018)
Hinta / laatu suhde erittäin hyvä. Materiaalit on kestäneet todella hyvin jo monen vuoden käyttöä. Itse olen pystynyt yöpymään tämän kanssa vielä 0c.
0
0
I would recommend for a friend
Pasi K.

30.05.2018
Aivan mahdottoman ehdottoman hieno ja hyvä kaveri esim DD Frontlinelle. Ei haittaa yhtään, ettei kylmä karkaa alapuolelta. Kannattaa ostaa riippumaton kanssa heti, tarvii kuitenkin.
0
0
I would recommend for a friend
Markus R.

21.06.2018 (Edited 21.06.2018)
Tämä on mielestäni tärkein varuste riippumattoilussa riippumaton ja tarpin jälkeen. Ei ole kertaakaan tullut kylmä tämän kanssa. Ilman makuualustaakin pärjää tämän kanssa oikein mainiosti.

Suosittelen ostamaan erityisesti DD Hammockin riippumattoihin vaikka kyllä tämän saa viriteltyä muihinkin riippumattoihin sopivaksi.

+Lämmittää erinomaisesti

+Suojaa tuulelta

+Ei erityisen painava



Kuten Pasi K totesikin osta tämä samalla kun ostat riippumaton kun tarviit kuitenkin.
2
0
I would recommend for a friend
Ilari P.

04.01.2019
Ellei nyt ihan hellekaudesta puhuta niin kesäöinäkin riippumatossa kaipaa kyllä lämmikettä perspuolelle (vatsallaan-/kyljelläännukkuja; älä takerru tähän) ja siinä tämä vekotin palvelee kyllä hyvin. Sen lisäksi että tää lämmittää, niin tää eristää mehevät kannikat itikoiden suudelmilta. Kovin kylmälle kelille (oma minimilämpötila missä tällä on edes jotenkuten yö kitkuteltu lienee ihan hiiren verran nollan alapuolella) tällä ei kannata lähteä, sen verran ohkanen tuo eristys on. Ihan en siis tuota ympärivuotista markkinapuheessa allekirjoita. Tuuli on sitten asia erikseen joka vaikuttaa hyvänä lisänä, ulkokangas kun päästää tuulen aika herkästi läpi. Huomioi tämä tarppia viritellessäsi.

Ylipäätään suosittelen hyvänä aloitteluvälineenä riippumattoretkeilyn aloitteluun, tämän on saanut oikein näpäkästi istumaan niin tuohon DD Hammocksin Frontlineen kuin Hennessy Hammocksin Expedition Zippiin. En näe syytä miksei saisi mihin tahansa muuhunkin gathered end-tyyppiseen riippumattoon.
0
0
I would recommend for a friend
Lassi V.

06.10.2019 (Edited 06.10.2019)
Kymmenkunta nukuttua yötä, ja suht tyytyväinen olen ollut. Kokemukset sekä Särmä Erakko-riippumaton kanssa että DD Frontlinella. Pitää hyvin lämmön, ja kangas on ainakin kasteveden pitävä.

Ovaalin muotoisena pituus voi olla vähän ongelma, ainakin pidemmälle diagonaalinukkujalle. Käytännössä ainakin itse 185 mittaisena joko jalkaterät tai pää jää alushuovan ulkopuolelle, eli pään tai jalkojen lämmityksen huolehtimiseen tarvitsee lisävarustusta.

Kymmenen yön jälkeen toinen sivukiristykseen käytettävistä kuminyöreistä irtosi päätyompeleesta, ja ainakin kenttäkorjaus olisi suhteellisen hankalaa. Parempi kiinnitys olisi muutenkin jos kuminyöri tulisi tunnelistaan ulos ja kiinitys olisi päätynyörin kiinnityslenkkiin. Hieman ennen nyörin irtoamista narulukkojen pito myös alkoi olla heikonlaista, eli säädön pitämiseksi kuminyörit pitää solmia lukkoa vasten.
0
0