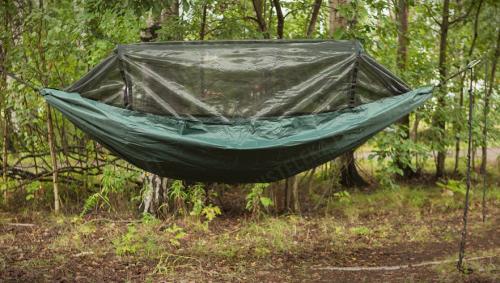 DD Travel Hammock
Price 67.99 USD excluding VAT
Flat Rate Shipping to USA $9.99
Sold 1 pcs in the last two weeks
In stock 15 pcs. Also available in our walk-in store.
Trouble with the metric system? Try our converter: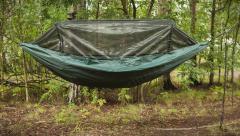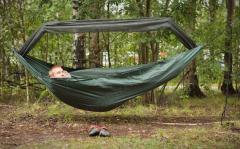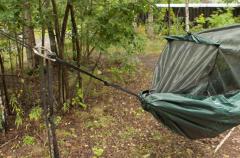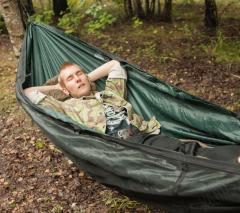 The Travel Hammock is the waterproof model of DD Hammocks mosquito-netted hammock family. Other than the waterproof base the Travol is basically the same as the non-waterproof Frontline Hammock. The waterproof construction makes it possible to use the Travel Hammock as a waterproof bivvy for your sleeping bag when sleeping on the ground!
For suspension we recommend DD's own suspension kit consisting of:
Features
Double fabric - you can slip a sleeping mat inside for insulation from the cold.
Waterproof material - the Travel Hammock can be used as a bivvy bag for sleeping on the wet ground or in the rain! This however also makes it less breathable than the non-waterproof hammocks, which can be a downside in hot climates.
Very fine insect net, no known bloodsucker will go through the tiny holes. Comes with poles to keep it further away from the sleeper, but these are optional. If the net is not needed, the hammock can just be flipped over so the net remains on the bottom. However, the net can be kept open too and pitching it is just a matter of tying two ropes.
A few pockets for valuables you don't want to leave lying around the ground.
Comes with 2 meter long webbing ropes attached, these can either be tied directly around the tree trunk or used to make loops for an adjustable attachment system in combination with climbing carabiners and a lenght of Paracord to make the round-the-tree loop slings.
Waterproof packsack. Designed for field use, not for factory packaging, which means there's room to just stuff the hammock in.
Material, size and weight
Made of 190T polyester.
The manufacturer states these are good for up to 125 kg / 2 m people.
Measurements 2,7 x 1,4 m.
The ropes are 2 m long each, not taking in account the Tree Huggers.
Weight for the whole set 1,17 kg. Packs to about 27 x 17 cm.
Made by DD Hammocks
Founded in 2005, the British DD Hammocks supplies proper quality hammocks, tarps and other related stuff. Along with the common joe, campers, hikers etc., a large customer base is in the British military. If it's good enough for war zones, it should do well in civilian life too. Go check out their web page, DDhammocks.com.
Recommendations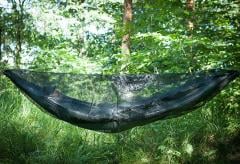 DD Hammock SuperLight Mosquito Net
36.99 USD
Similar product.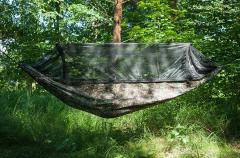 DD Frontline Hammock, DD Multicam
78.99 USD
Similar product.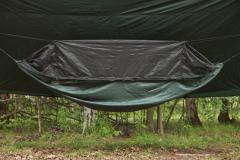 DD Frontline Hammock
67.99 USD
Similar product.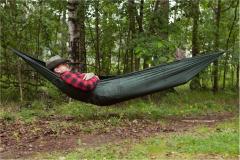 DD SuperLight Hammock
70.99 USD
Similar product.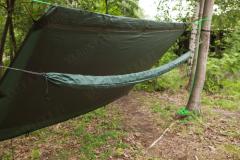 DD Hammock Sleeve
12.99 USD
Sometimes purchased with.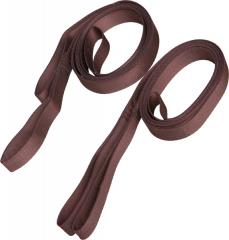 DD Tree Huggers
9.99 USD
Sometimes purchased with.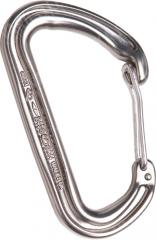 DMM Spectre carabiner
10.99 USD
Sometimes purchased with.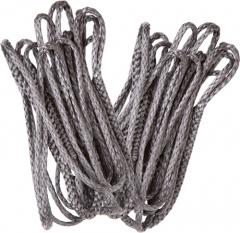 DD Whoopie Slings
18.99 USD
Sometimes purchased with.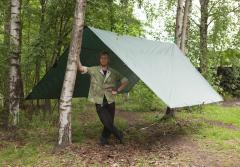 DD 4x4 Tarp
62.99 USD
Sometimes purchased with.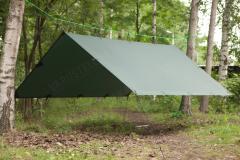 DD 3x3 Tarp
47.99 USD
Sometimes purchased with.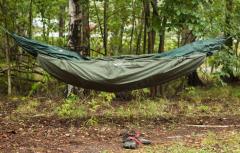 DD Underblanket for hammocks
64.99 USD
Sometimes purchased with.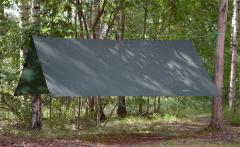 DD SuperLight Tarp
63.99 - 102.99 USD
Sometimes purchased with.

Mil-Tec 3D Hollowfiber sleeping bag
48.99 USD
Might be of interest.
Reviews
You have already submitted a review. You can edit your text by clicking on it.
Log in and write a review.
Remove filter
I would not recommend to a friend
Lassi M.

23.08.2018
Ideana aivan loistava niputtaa kaikki hyvät ominaisuudet samaan pakettiin ja mikä onkin onnistunut suhteellisen hyvin, mutta tämä tuote kompastuu omaan nerouteensa sillä se ei hengitä pätkän vertaa. yhden yön siinä nukkuu mukavasti ja toisen pakosta ja kolmantena yönä onkin vilustuminen edessä. Koska se ei hengitä kerää se kondensaatiovettä pahimmillaan desilitran yössä jolloin makuupussi kastuu ja tulee s***nan kylmä. Aamun saakin aloittaa pussin kuivaamisella, mikä onkin suht mielenkiintoinen toimenpide sateella!
3
7
I would recommend for a friend
Kim K.

01.02.2019 (Edited 01.02.2019)
Ihan hyvä perusriippari näin vajaan vuoden käyttökokemuksella. KERRAN on käynyt niin, kuten tuossa toisessa arvostelussa on käynyt, että kondenssivettä on tullut riippariin, kastellen tietty makuupussinkin. Silloin oli myös tarpinkin "sisäpinta" litimärkä, joten syytettäköön kosteaa ilmaa.



Sinänsä ihan hyvä, että tätä voi käyttää puuttomallakin alueella (koska se vedenkestävyys) pienenä bivvy-telttana, mutta kannattaa tosiaan panostaa se 10e lisää Frontline-malliin, jos aikoo vain puusta riippua.
0
1
I would recommend for a friend
Veijo T.

31.07.2019 (Edited 31.07.2019)
Ostettu jo muutamia hetkiä sitten, mutta vasta nyt oli "testissä" eli partioleirillä Evolla muutampia öitä nukuttu tässä Travel -mallissa.

Eka yö meni pikkasen kähnätessä, kun illalla jo väsyneenä tuli laitettua pikkasen liian korkealle ja löysälle ja iso mies nukkui sitten pikkusessa mykkyrässä kohtuu huonon yön. Tästä tuskastuneena seuraavana päivänä kaiken kiirhen keskellä laitoin kiinnityksen matalemmalle, kiristin reilummin ja ennen kaikkea laitoin "välitilaan" 12mm vahvan makuualustan. Ai että oli 110kg äijälle makia nukkua seuraavat yöt!

Yöt olivat 12-17 plusastetta alimmillaan, joten tuo mahdollinen kosteuden kertyminen tullee testattua myöhemmin syksyllä/talvella tämän kanssa. Tosin oletan, että makuualusta välissä eristeenä ehkä helpottaa tuotakin ilmiötä?

Yhden tähden täysistä tiputtaa se, ettei tässä ole jo valmiina "puunhalaajia" ja tuota viksumpaa kiinnitysnarusysteemiä, ne kun tähän kannattaa tilata samalla kuin itte riippumatonkin tilaat.

Omat speksit; 180cm, 110kg ja tilaa riittää hyvin.
1
0