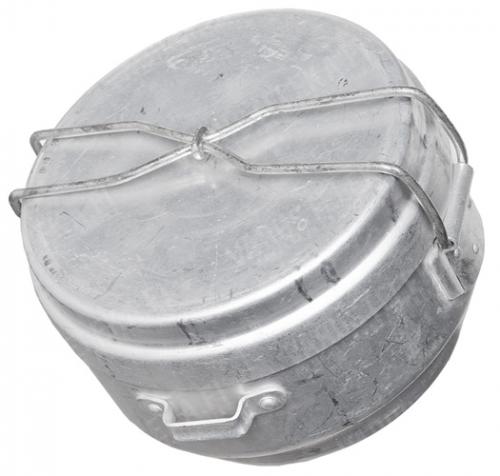 Czechoslovakian mess tin, aluminum, surplus
Price 9.99 USD excluding VAT
Flat Rate Shipping to USA $9.99
95 % recommends
Sold 33 pcs in the last two weeks
In stock 30 pcs. Also available in our walk-in store.
Trouble with the metric system? Try our converter: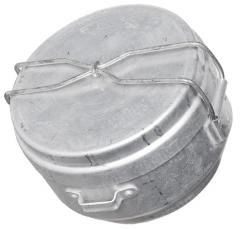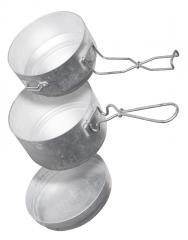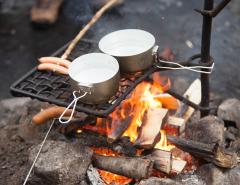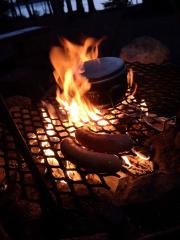 The Czechoslovakian mess tin is a welcome change and a viable alternative to the traditional Germanic models. It's not even half bad! Even in the East Bloc trying something new was a possibility.
This Czechoslovakian kit is a kettle-like bowl (1,5 l) with a smaller one (1 l) inside, and a frying pan that doubles as a lid. Both bowls have a folding steel wire handle. The larger one also closes the whole package, and there are strap loops on two sides to attach it to your kit or belt.
Cooking is only a matter of using either bowl on a field stove with the frying pan as a lid, or just the pan as it is. The use is as simple as the construction.
Diameter 15 cm, height 8 cm, the inner piece is 13 x 7,5 cm.
Used Czech surplus
In used, but good serviceable condition. Apparently these have been washed before throwing them into storage, so you don't have to scrape off any borsch residue. We still recommend a decent washing before use. In some cases the lid fits really tight, but this can be adjusted by bending the bowl slightly to be closer to round.
Recommendations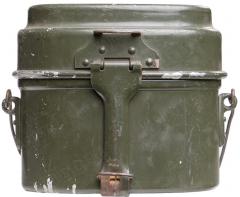 Hungarian mess kit, surplus
9.99 USD
Similar product.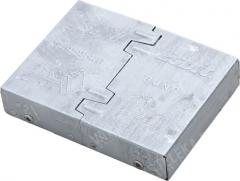 BW Esbit Field Stove, surplus
3.99 USD
Sometimes purchased with.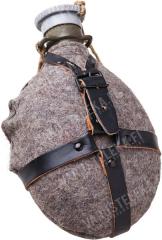 Czechoslovakian canteen with cover and straps, surplus
9.99 USD
Viewed together.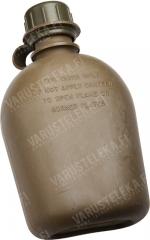 US 1qt canteen
4.99 USD
Viewed together.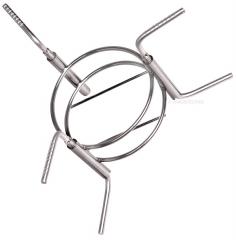 Mil-Tec Tripod for Alcohol Stove
4.99 USD
Sometimes purchased with.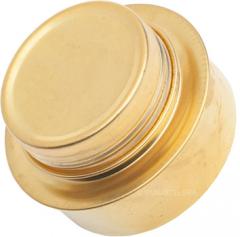 Mil-Tec Alcohol Stove, Brass
7.99 USD
Sometimes purchased with.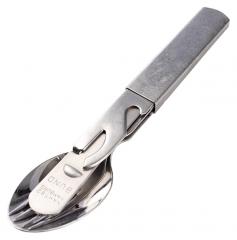 BW field cutlery set, surplus
9.99 USD
Sometimes purchased with.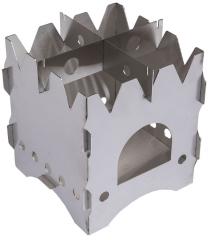 Särmä Wood Stove, laser cut
18.99 USD
Sometimes purchased with.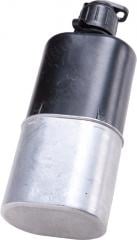 Swiss M84 canteen with metal cup, surplus
9.99 USD
Sometimes purchased with.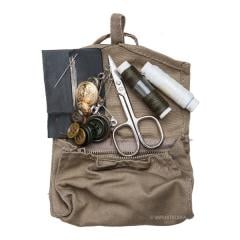 Italian sewing kit, surplus
2.99 USD
Sometimes purchased with.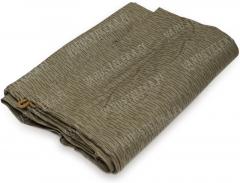 NVA shelter half, Strichtarn, surplus
27.99 USD
Sometimes purchased with.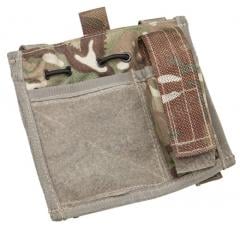 British Osprey Admin pouch, MTP, surplus
9.99 USD
Sometimes purchased with.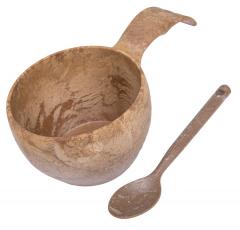 Kupilka 21, Original
13.99 USD
Might be of interest.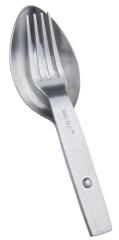 Mil-Tec spoon-fork
9.99 USD
Might be of interest.
Reviews
You have already submitted a review. You can edit your text by clicking on it.
Log in and write a review.
Remove filter
Suomi
(6)
English
(15)
Olli-Matti L.

07.06.2016 (Edited 07.06.2016)
Pienemmän kattilan sisään mahtuu hyvin taittoaterimet ja taittokuksa. Kattilan kantta/ paistinpannua varten kannattaa hommata trangian tai vastaavanlaiset pihdit.
Pakin painoksi vaaka näytti 605 g.
5
2
I would recommend for a friend
Teemu H.

20.08.2016 (Edited 01.09.2016)
Loistava kapistus hintaisekseen. Huomasin että irroittamalla pienemmän kattilan kahvan saa sisälle mahtumaan 230g kaasupatruunan. Isomman kattilan kahva irtoaa helposti ottamalla taittokahvan molemmilta puolilta kiinni ja vetämällä toisistaan pois päin (pienen irtoaa samalla tavalla, joskin hieman vaikeammin..). Ison kattilan irroitettu kahva kiinnittyy helposti pienempään kattilaan. Tsekkiläinen olisi vielä voinut kanteen laittaa samanlaisen kiinnityksen niin ei tarvittis trangian pihtejä mukana kantaa.
7
1
I would recommend for a friend
Abrahim R.

08.12.2016 (Edited 23.05.2019)
Good solid mess kit in surprisingly clean shape for it's age (mine was stamped 1952). The inner pot is large enough to fit an Esbit stove without any issue. The strap loops on the sides are definitely under the 2.5cm mark, I know this because I bought this and four Belgian straps excitedly on impulse only to find that they didn't fit by a margin of millimeters. I knocked off a star because the lid does not sit flush or even on the whole system due to the joint on the inner lid handle being taller than the rest of the setup, but it's 60+ year old surplus, this isn't the kind of product that demands aesthetic perfection. Great buy all together, definitely consider keeping a bundled up stove/firestarter inside it (or other stuff) to save space when packing.

Update: it's actually surprising how much fits in here. Got fish cock, an esbit stove, tons of fuel, tea, matches, and a fire steel in this, an entire meal!
18
3
I would recommend for a friend
juha s.

08.03.2017
Ihastuin kerrasta, tämä pääsi heti ekan kerran jälkeen Esbitt-polttimen kanssa auton perään vartomaan maailman/matkan yllättävää loppua. Esbitt ja tulitikut ja jenkkien decontamination box mahtuivat sovittelemalla sisään, eikä tarvinnut edes irrotella kahvoja. ps. 3 tablettia keittää noin 0,5l vettä kun isompi kattila hoitaa tuulensuojausksen. Aikeeni kuitenkin on leikata säilyketölkin kylkeä mukaan hieman pikkukattilaa matalampi ja sitä vähän suuremmaksi c-kirjaimeksi taivutettu suojapelti, niin saan tarvittaessa molemmat kattilat käyttöön.
8
1
I would recommend for a friend
Mikael O.

14.05.2017
Really nice kit.
Put firestarters etc. inside and you have your own perfect kit.
Great for BoB.
15
2
I would recommend for a friend
francis n.

29.07.2017 (Edited 29.07.2017)
oh yeahhh!!! . tested and approved!

edit: did recomend to a friend and buying right now.
9
2
I would not recommend to a friend
Hans R.

07.08.2017
The wire handle on mine was very crooked, and the general feel of the kit is that it doesn't quite fit right together.
It is simply not worth 10 bucks
4
40
I would recommend for a friend
Jonathon S.

25.08.2017
Nice little kit, all fits together snug, but not overbearing let tight. Had a little bit of food residue left on the inside, but that came off In a good washing. This is definitely a mainstay in my outdoor kit: simple to use and always going to be needed!
6
2
I would recommend for a friend
Joshua M.

18.09.2017
I would recommend for a friend
Jonathan W.

07.04.2018
Mine fits together awesome and came clean. You can still clearly see the stamping as well--mine's 1953. Definitely worth the 10 bucks.
6
1
I would recommend for a friend
Tom C.

27.04.2018
Excellent mess kit that survived 13000 kilometers of bikepacking.

The two pots are stackable, so you can stir fry stuff in the upper container while water in the bottom one boils.
Handles are made of strong wire which can be easily unplugged for cleanup or to have a lighter setup. To shave even more weight you can get rid of the smaller pot and use the bigger one only.

These pots are easily cleanable and can carry all your cooking set (mine contains oil, pepper, salt, soap, buillon, rice, pasta and a diy can stove with its alchool bottle), stashes nicely at the bottom of your backpack.

It's very study, you can kill a small mammal with it.
10
1
I would recommend for a friend
David F.

09.05.2018
Mine came in great shape and is a brilliant design, at least in my opinion. Stuff your food in the pot and then pack it. Light, rugged, and works!
4
0
I would recommend for a friend
Pekka K.

13.06.2018 (Edited 13.06.2018)
1957 valmistunut paketti vakuuttavaa ainesta. Yllättävän hyväkuntoinen, vain lautanen näyttää ottaneen vuosien varrella hieman osumaa. Toimii kuten tarkoitettukin . Hämmentävää on vain sen massiivinen koko , mikä ei ole huono asia.
Niijoo, pyöreän astian hinkkaaminen puhtaaksi on helpompaa perinteiseen pakkiin verrattuna.
4
0
I would recommend for a friend
Matija K.

02.11.2018
It has a very sturdy feeling, but at the same time is very lightweight. Is perfect to prepair a meal for two, or one big plentifull meal just for yourself, depends on how much you can/want to eat :D
For this price, just go for it!
5
0
I would recommend for a friend
jacob h.

21.11.2018
Mine came clean and the wires were in good condition. Takes a little getting used to in order to get everything back together so it shuts properly other than that it's well worth the money. Mine was made in 1952 and looks good with some minor surface scratches which doesn't matter to me because I intend to use it while camping.
3
0
I would recommend for a friend
Jesse S.

05.12.2018
Paras pakki! Paljon enemmän itse ainakin tykkään tälläisestä pyöreästä kuin munuaispakista. Omassa pakissani oli kahva vähän löysällä joten otin sen irti ja väänsin sen kuntoon, ja pakin sisällä oli jotain mysteerisiä vertikaalisia suoria naarmuja. Muutoin aivan mainio kapistus.
2
0
I would recommend for a friend
Simon S.

13.01.2019
The perfect little kit for the price. I did some research and couldn't find anything nearly as priceworthy. It is used of course, but the finish was definitely good enough and my specimen fit together without any struggle. It will follow me forever :)
0
0
I would recommend for a friend
Henry H.

21.01.2019
Cheap, tough, gets the job done. If you remove the folding handle from the inner pan (this won't break it) you can fit the Swiss M84 cup inside neatly and it won't rattle.
0
0
I would recommend for a friend
Aaron F.

01.03.2019
This thing is amazing! Just needs a pot gripper for the lid! To mine, I added a Coughlin's Stove, and use an Esbit burner with it. Oh, rather than using the Swiss cup (I have 3), I use the Swedish cup! Lighter!
1
0
I would recommend for a friend
Jonathan K.

15.07.2019
Great kit, good size, fits together well, lightweight. Mine was rather beat up though, much of the finish is scraped off and when i rub it with a cloth no matter how many times I wash it little aluminum flakes come off. I know it's not that bad for you but over an extended period maybe eating an ounce of aluminum would take its toll. Great buy, though you may get one in rough shape (unsurprising for production stamped 1953 however). I will continue to use it for the occasional camp trip, it's great.
1
0
I would recommend for a friend
Henri H.

28.08.2019
Oma kenttäkeittiö mullistui tämän myötä. Setiin kuuluu tämä, Esbit, Esbitin alkuperäiset sytyspalat (koska mahtuvat Esbitin sisään), BW-voipurkki, ruotsalainen taittokuksa ja suomalainen LuHa. Koko paska mahtuu pakin sisään, kunhan taittokuksan hoksaa laittaa BW-voipurkin sisään. Koska LuHan pituus on 15cm niin kuin kannenkin, se kiilautuu kannen sisään, eikä pidä ääntä. Nerokasta. Tämän luettuasi, olet hölmö, jos vielä käytät Trangiaa. Kaikenkaikkiaan mahtava systeemi, josta saa parin kympin sijoituksella täydellisen survivalismikenttäkeittiön.
2
0