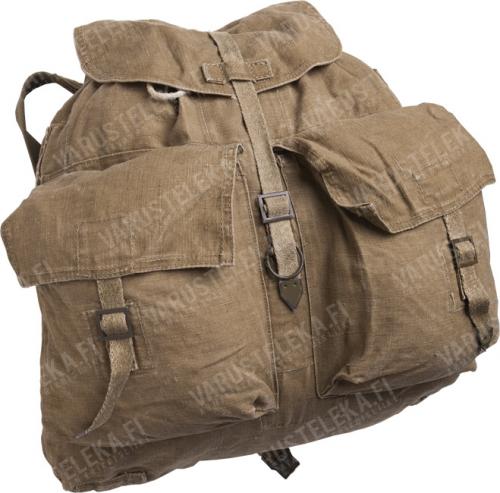 Czechoslovakian M60 backpack, w/o suspenders, brown, surplus
Price 14.99 USD excluding VAT
Flat Rate Shipping to USA $9.99
88 % recommends
Sold 17 pcs in the last two weeks
In stock 90 pcs. Also available in our walk-in store.
Trouble with the metric system? Try our converter: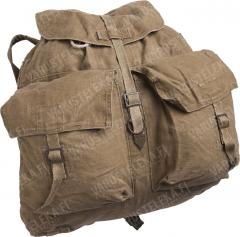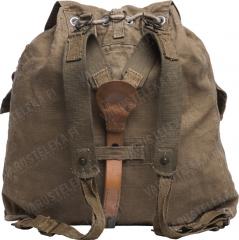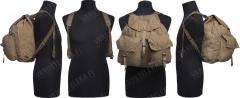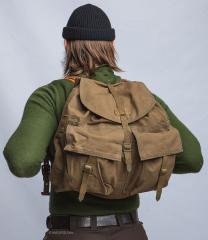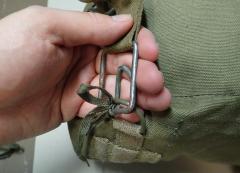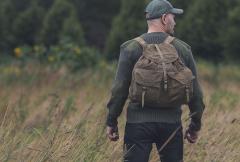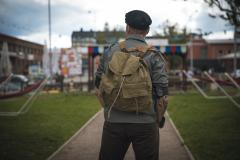 A small, brown canvas or linen backpack from Czechoslovakia. These are probably made in the earlier part of the Cold War, copied almost directly from the German World War 2 era rucksack. Actually a pretty nice piece, especially considering the price! The Y-straps are not included!
Czechoslovakia kept the old tradition of copying western (especially German) stuff alive even under red pressure. The overall design looks very familiar to anyone who knows their Wehrmacht kit, most obviously the attachment system is reversed: rings on the backpack, hooks on the Y-harness. The harness is sold separately, some might not need them or need only them.
Features
Volume maybe 20 litres, with two smaller outer pockets. No frame on this, but you can slide in a piece of a foam mat in the internal pocket for support.
The included Y-harness is designed to keep your belt kit up, but this feature is redundant for most users and makes normal use difficult. A neat trick is to bend the metal hook thingies "shut" if you have no need to take them off. Alternatively you can tie the hooks to the rings with pieces of string. Failing to do this will cause misery everytime you put the pack down and a hook comes undone.
Practical use
Compared to modern rucksacks, this little thing might look a bit archaic, but it's genuine vintage stuff made to military specs so it won't be falling apart anytime soon. If you enjoy modern features and advances in anatomic design, look for something else. For a bit of a crusty person who doesn't give a shit, or if you have a good eye for fashion, this is a must-have.
Czech army surplus
Used, but in good serviceable condition. One day these will be gone forever, get yours while still available!
Recommendations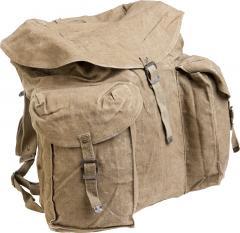 Italian mountain rucksack, surplus
13.99 USD
Viewed together.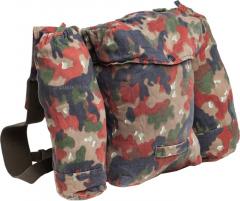 Swiss combat pack, Alpenflage, with BW suspenders, surplus
7.99 USD
Similar product.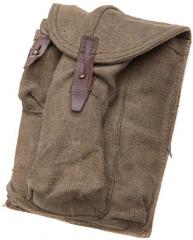 Soviet AK-47 magazine pouch, surplus
7.99 USD
Viewed together.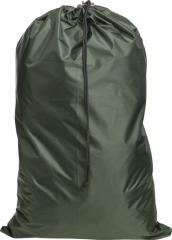 Finnish M05 pack sack
13.99 USD
Might be of interest.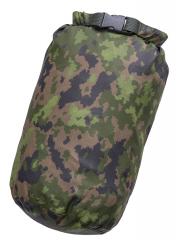 Särmä TST Dry Bag
13.99 - 27.99 USD
Might be of interest.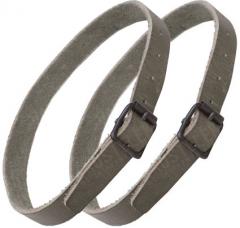 Swedish utility strap pair, leather, surplus
3.99 USD
Might be of interest.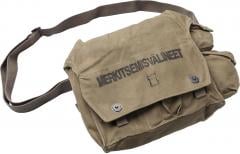 Finnish marking equipment bag, surplus
18.99 USD
Might be of interest. Temporarily out of stock.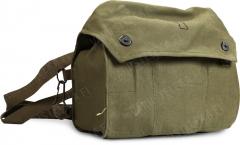 Finnish gas mask bag, surplus
11.99 USD
Might be of interest. Temporarily out of stock.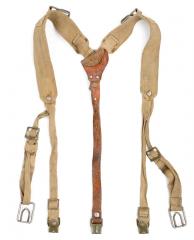 Czech Y-straps, canvas, surplus
3.99 USD
Buy also.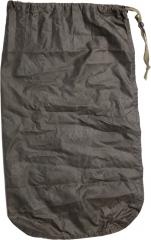 British PLCE bergen liner bag, small, surplus
2.99 USD
Buy also.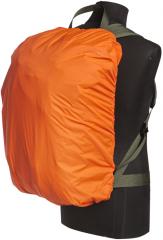 Särmä backpack rain cover, orange
9.99 USD
Buy also.
Reviews
You have already submitted a review. You can edit your text by clicking on it.
Log in and write a review.
Remove filter
Suomi
(4)
English
(20)
I would recommend for a friend
Nyt L.

12.08.2016 (Edited 13.06.2017)
Pieni reppu , itselläni kiinteiksi ommelluilla olkahihnoilla . Retroarvoa on tarpeeksi.
5
2
I would not recommend to a friend
Logeais E.

25.02.2017
Good looking, but too much scratches, damages. I had to sew some parts.
5
12
I would recommend for a friend
Patrice B.

06.03.2017
A very rustic rucksack , old model, but it's good for taking some tools for working or a little hike in "vintage condition" for the day . Use of a piece of the BW carpet , for the back , and use the BW shoulder straps ... and all is ok !! A good base for some upgrades !
9
0
I would not recommend to a friend
Elliot M.

24.03.2017
it feels rustic and very vintage, but the straps are kinda naff. its a pain to figure out where all the right straps go, and the strap have a habit of falling off when you put it down as it isn't secured to the rucksack securely which is a pain. im going to try and secure them properly to the rucksack permanently with string or bending the metal as i will not be taking it off. it comes with a string to close the top of the opening, but i had to re-thread it though the holes. not in great condition, dont expect anything in too good condition.
7
9
I would recommend for a friend
Erik Z.

16.05.2017
Backpack looks nice, is lightweight and holds enough for about a days easy hiking. The suspenders / shoulder straps are an absolute disaster. They fit the pack so badly I'm questioning whether they are actually made for carrying the pack without being attached to your pants... Still though, love the pack.
7
2
I would recommend for a friend
peter s.

19.05.2017
Well I do like it,as it smells and looks old.sadly the yoke straps fixings are pants but that's what gives this pack character.
0
0
I would recommend for a friend
Otto L.

08.09.2017 (Edited 26.03.2018)
I would recommend for a friend
Mike G.

02.10.2017
Durable and cool looking, you can't beat it especially for the price. Biggest tip I can give is get rid of the Y straps and replace them with a set of ALICE shoulder straps!
1
1
I would recommend for a friend
David C.

03.10.2017
My Czech M60 backpack arrived in the UK fine, and very quickly! It's great, exactly how I hoped it would be. thank you very much :-) Suurkiitokset, suuri retro arvoa!
1
0
I would not recommend to a friend
William P.

04.10.2017
Mine were junk. Straps had rusted hardware and rotting leather. Bags were worn so thin I poked my finger through spots that didn't already have a hole. Varusteleka has many great surplus items, but this isn't one of them.
6
3
I would recommend for a friend
Michael N.

03.12.2017 (Edited 03.12.2017)
Great backpack! I cleaned it up with some tech wash and let it air dry.The leather will need some TLC,But no problem,Typical for surplus that has been in storage.Very roomy for a small pack.It will go in my Jeep to store cold weather gear in.Very happy with my purchase!
0
0
I would recommend for a friend
Christian H.

16.12.2017
For the price a great buy. It was beat up but that is OK, needed a little tlc, put a set of nicer leather Czech harness straps on this and it made a huge difference. One thing with the Czech quality is the steel usually does not weather that well, but that is surplus. Thanks!
0
0
I would recommend for a friend
JOHN P.

17.12.2017
These are fantastic packs for the money!! Mine came in like new condition. The pack itself is a midweight canvass and fairly large. I wanted a decent day pack that I didn't have to pay a fortune for. This fits the bill very well. As for the comments about the snaps coming undone, I will just tie them together as I won't want them rattling when I am hunting. Seriously thinking about getting them for my sons!
0
0
I would recommend for a friend
Steve B.

21.12.2017
Have bought 1 and waiting on another. Really cool looking, strap to close main opening was cut a little short. Main straps looked brand new.
1
0
I would recommend for a friend
David F.

23.01.2018
Accurately described. Mine arrived obviously used, but perfectly usable. I would say it's experienced or has personality! For the price I think this is a excellent little pack. I am not sure I would take this into a war/survival situation, but I am sure it has another war in it if you wanted. The main compartment is divided in two and two pockets outside the main pack are also present. If you want a simple, cheap, and unique pack for hikes, camping, or whatever this would work great! It is a bit old, funky, quirky, unique, out-dated, but I am very happy with mine!
1
0
I would recommend for a friend
Matija K.

21.06.2018 (Edited 21.06.2018)
People already described well what you will get. If you want a "hi-tech" modern backpack with a lot of foam and add-ons and all kinds of mumbo-yumbo, this is not for you. But if you want a simple, no-bullshit backpack, like the vintage looks,and you like older stuff that have its own history , you will love this. And best of all, you can get it for dirt cheap.
3
0
I would recommend for a friend
Peyton B.

28.06.2018
I purchased the version with suspenders, and as it was a gift, asked Varusteleka to pick me a nice-looking bag. They did, and I am pleased with the product. As has been noted, these are not perfect, but for the price the result isn't worth complaining about. The pack that arrived was clean, without tears, patches, or fraying. It smelled slightly musty but that faded quickly with some airing out. I recommend a spot of grease on the leather portions of the suspenders, because, boy were they bone dry.

The clasps for the suspender system are finicky, but the photos on the Varusteleka site were very helpful in figuring out how to attach them correctly. I would definitely recommend bending the metal clasps closed or using cord to keep them in place. I noticed they had a tendency to slip out every time I sat the bag down.

The thing I like most about this bag is how amazingly capacious it is. One could fit enough equipment for an overnight camping trip - though the simplistic suspender system isn't the best for supporting as much weight as the bag can hold. All in all, a nice bag for day trips. The recipient of the gift was happy and I am too.
3
0
I would recommend for a friend
Nooa H.

04.07.2018
Oikein hyvä reppu! Jotkin metalli osat oli ruostunu kun sain sen ja valjaat irtoo aina kun laskee maahan, mutta muuten se on ollut täydellinen. Saan ahdettua justiinsa tarpeeks kamaa omiin tarpeisiin nähden, ja jos loppuu tila niin sidottaan sitten repun ulkopuolelle! Jotki arvostelut sano että on roskaa ja se sai itteni vähän epäileen onko kannattava ostos, mutta yhtään en oo katunu. Sitä paitsi, jos on jotakn vikaa niin eipä oo kuitenkaan paljon rahaa menny.
0
0
I would recommend for a friend
Jason C.

12.07.2018 (Edited 16.11.2018)
My new favorite backpack. It hold a ton for its size (25-30L?) and it's tough as hell. For 5 USD, this is the deal of the century. This is a great one if you're into carrying weights or bricks because it's plenty strong enough. Since the straps are flimsy cloth, they're not comfortable, so I am sewing wide leather straps onto mine.
0
0
I would recommend for a friend
Evert T.

14.07.2018
Oikein mahtava reppu. Sain tämän lahjana ja sen jälkeen käyttänyt useasti ja muulloinkin. Oikein kätevä päivä- ja lomareppu. Tavaraakin mahtuu, yllättävän paljon. Aluksi olkahihnat lähtivät kokoajan irti, kun laski repun, mutta sain sen korjattua pienillä karabiinihakasilla. Oikein loistava, suosittelen.
0
0
I would recommend for a friend
Jess S.

29.11.2018 (Edited 29.11.2018)
I ordered two of these so I'm reviewing twice.



Pack 1. The fittings which are there are badly rusted, two missing shoulder D-links, which basically means it won't even connect to the harness and is useless as a backpack. It is also missing the cord to cinch the top opening. This should never have been shipped. It is obviously deficient compared to the product description. "it's genuine vintage stuff made to military specs so it won't be falling apart anytime soon".



Pack 2. Its great! Exactly as described, used but serviceable, and I'm sure I'll be using it for many years to come. After all it looks cool as hell and seems tough as nails.



Please have a chat with whoever does the warehouse picking and management, someone certainly didn't give a shit when they inspected my first one, and I've been very impressed by you guys up till now.
1
2
I would recommend for a friend
Manuel V.

20.12.2018
Excelente mochila a un precio inmejorable. Olia mal, a humedad pero después de airearla al sol perfecto. Es muy dura y se echa de menos cinturón para la cadera y que no soporte todo el peso los hombros. Pero se puede adaptar unas correas a los laterales a modo de cinturón rudimentario.
0
0
I would recommend for a friend
Robert Q.

16.01.2019
Bought as a spur of the moment purchase when I saw it for such a low price. But now this pack had become my "traditional camping" bag. It's a fairly big size (About 20L I'd say) with enough room to fit my polish Lavvu, a change of clothes, food for a couple days and some extra bits and pieces of equipment.

Obviously it's in used condition but the only issue my bag has is that the closing strap of the main pocket had been previously repaired.

I would suggest bending the strap hooks and squeezing the buckle with a pair of pliers as they do come off very easily. Other than that I gave the bag a wax with some Varustuleka wax to make it waterproof in those Scottish rains.

Great bag at an amazing price. Couldn't be happier.
1
0
I would recommend for a friend
Erik M.

08.03.2019
Big enough to hold lots of my gear. Thick material able to withstand my constant abuse. Got one without holes or frays. Only issue is that it has a very overpowering musky smell that would clear a room. Airing it out for 5 days did not help. Soaking it in detergent only made it smell like cat urine instead. Not sure if the dye bleeds or that there is so much dirt that won't come out after rinsing it five times.
Despite all this, I will continue to use the bag.
1
0