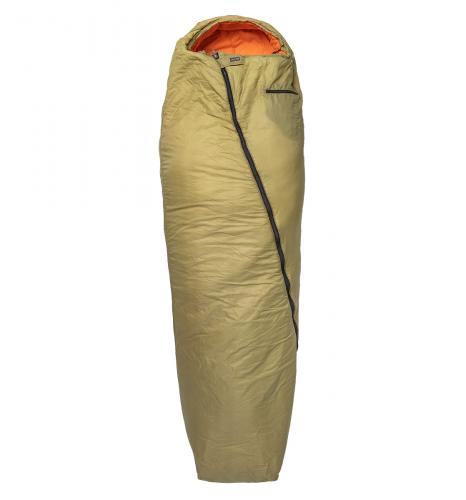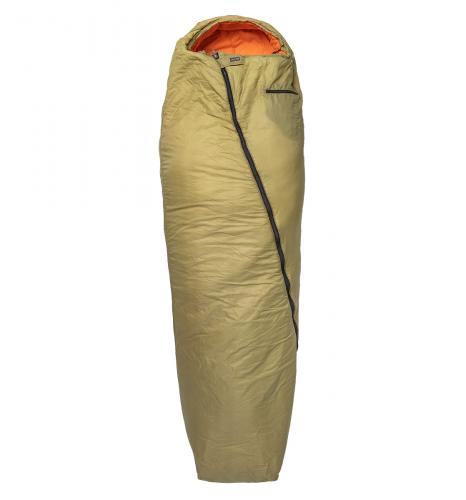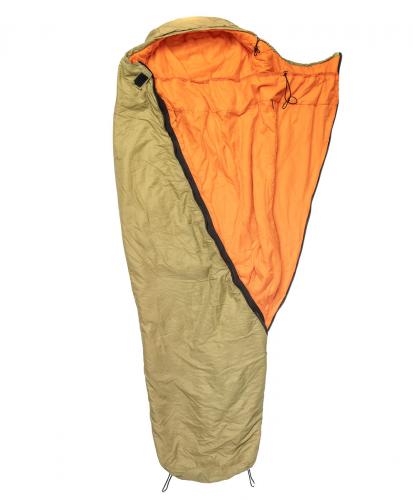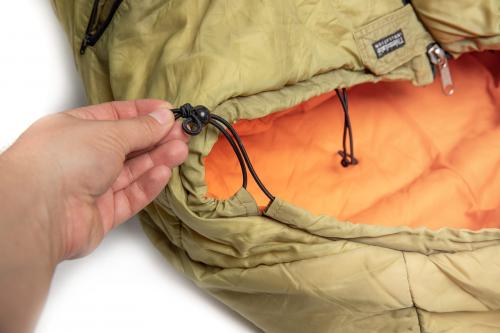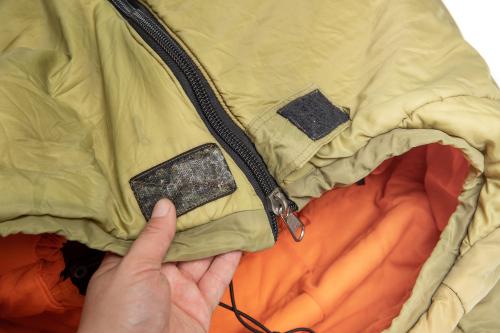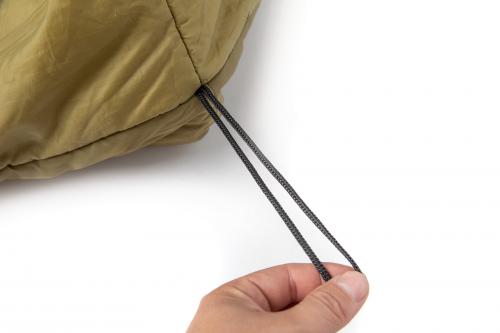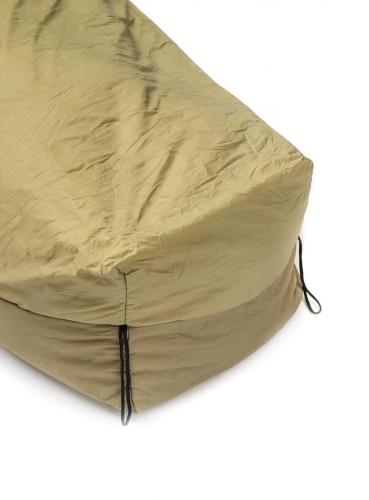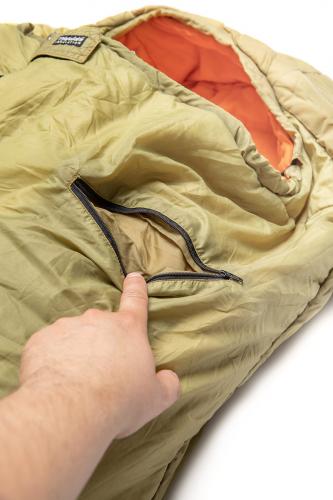 Czech Republic
Czech Winter Sleeping Bag, Surplus
Price 49.99 USD
excluding sales tax
Too often surplus sleeping bags are poorly insulated, heavy, and smell like someone died in there. Makes you wonder what would lead to such events but I digress. However, these Czech sleeping bags are a completely different story: actually a viable alternative to a new bag. How so? Let's find out!
We don't know when this product will be restocked. With surplus the restock date is unknown due to sometimes poor availability. Request restock notification and we will email you as soon as this product is available.
Trouble with the metric system? Try our converter: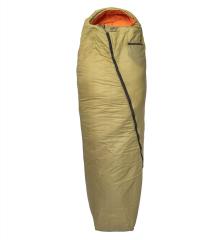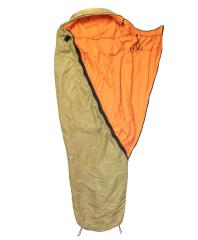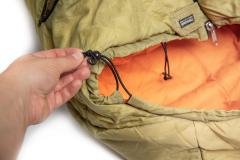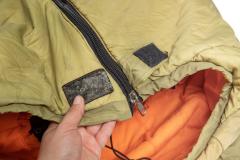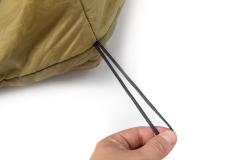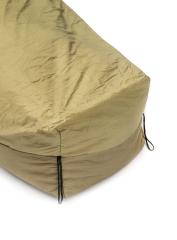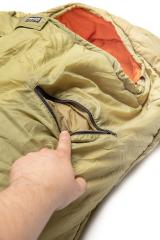 Too often surplus sleeping bags are poorly insulated, heavy, and smell like someone died in there. Makes you wonder what would lead to such events but I digress. However, these Czech sleeping bags are a completely different story: actually a viable alternative to a new bag. How so? Let's find out!
Good general purpose sleeping bag for 3 seasons
Sized for small to medium persons
Thermal collar at the shoulders
These come with a compression bag but some of these might have a broken/repaired buckle
An oversized bag increases heat losses and the volume of air your body has to warm up. This bag is comfortable for a regular-height and medium-sized person (about 183 cm / 6' tall with a 102 cm / 40" chest) who doesn't toss around too much. The mfg. label says up to 195 cm but we disagree.
Modern features with a couple of tricks
The archetypal 3-season sleeping bag has been virtually unchanged for 3-4 decades and this sleeping bag doesn't differ too much from the norm. The slanted zipper, small personal effects pocket, and hanging loops in the bottom are features you don't see every day.
The slanted non-locking YKK zipper is a well-thought-out feature that allows you to grab the puller with the opposite hand, open it across the top, and finish at the arm's side for maximum reach in one motion.
The bottom and sides are made from a more beefy material compared to the top for durability where it matters most.
Ordinary features include an insulating thermal collar at the shoulders, a tightening drawcord for heat retention or ventilation, and a shaped toe box.
This bag can be layered inside the Czech summer bag to extend the temperature range.
Specifications
Total length
210 cm
83"
Width at the shoulders
80 cm
31.5"
Packed size (non-compressed)
45 x 28 cm
18" x 11"
Weight
2.25 kg
5 lbs
Insulation
Thinsulate
Comfort limit
-10°C
+14°F
Extreme limit
-20°C
-4°F
The table indicates our fair estimate of suitable temperature ranges. The labels are for lower temperature ratings, which we are very suspicious about. It's possible they refer to the combination of this bag and the summer model but this is not verified.
The bag can be machine-washed with a delicate cycle.
Czech army surplus
These are used but perfectly serviceable: not heavy and stinky like surplus bags often are, but more like something you might buy used from a boy scout. There are some signs of use so you might want to wash these before using, but it's not mandatory. The occasional buckle on a compression sack may be busted or repaired.
Whether you wash the bag or not, we recommend using a sleeping bag liner to extend the service life of your sleeping bag.
All products: Czech Republic
Recommendations
Loading products...
Reviews
You have already submitted a review. You can edit your text by clicking on it.
Log in and write a review.
Remove filter
Suomi
(3)
English
(3)
I would recommend for a friend
Mika K.

03.08.2021 (Edited 03.08.2021)
Tilasin kaksi talvimakuupussia. Toisen laitoin takaisin ja toisen pidän itselläni.

Huomiona, että näissä ei tosiaan ole sitä "perusylijäämän" hajua vaan aika hajuttomat pussit kyseessä. Herkkänenäisenä haistan vain hennon tunkkaisuuden, joka lähtee varmasti täysin pesussa ja kuivaus/tuuletuksella.

Makuupussit oli muovipannoilla rullalla kun postipaketin avasin. Ulkoisesti molemmat siistejä, mutta toinen yksilö oli vaalentunut todella paljon toiseen verrattuna. On varmaan ollut jossain valoisassa paikassa säilyksessä tovin...

Laitoin vaalenneen yksilön takaisin kun nyt ei suurta tarvetta kahdelle talvipussille ole. Käyttöä tämä ei olisi haitannut. Näissä ei kummassakaan ollut mitään tahmaisuuksia havaittavissa (kuin mitä oli toisessa tilaamassani kesäpussissa).

Avasin pannat värit säilyttäänestä pussista, niin itse pussi oli positiivinen yllätys. Melkein kuin pakasta vedetyn siisti sekä puhdas. Minulla on pituutta 183cm ja 95kg painoa. Pussi on sopivan kokoinen ja jaloistakin mukavan väljähkö (verrattuna joihinkin uusiin lämpötehokkaisiin talvipusseihin). Riippumattokäytössä mahtuu pyörimäänkin paremmin ja jalkojen asentoa vaihtelemaan makaillessa. Vaikuttaa laadukkaalle makuupussille, joka varmasti kestää pitkään. Vetoketju jämäkän oloinen ja ompeleet tuntuvat kestäviltä. Kylmänkestoon en osaa ottaa kantaa, sen verran vähän olen muita makuupusseja käyttänyt. Väri tässäkin myös plussaa (puolison sanojen mukaan "kivan retrovihreä").

Tilasin samalla tsekkiläisen kesämakuupussin, joka mahtuu hyvin tämän päälle. Jää tosin nähtäväksi, että onko tuplapussin käytölle ollenkaan tarvetta omissa makuupussiyöpymisissä.

Muutama miinus pussista:
- Vetoketjussa ei ole kahta lukkoa (saisi jalkopäästä avattua tuuletusta varten, sama tässä talvipussissa kuin tsekkiläisessä kesäpussissakin)
- Puolison mukaan painavempi kuin uudet talvimakuupussit. Omassa käytössä ei nyt merkitystä, mutta jos on gramman viilaaja ja kantaa kamoja pitkän aikaa, niin silloin tämä seikka korostuu.
- Säilytyspussi on vähän oudon mallinen. Olen vasta yhden kerran laittanut pussin siihen takaisin. Plussaa, että säilytyspussi on tilava ja makari menee sen helposti sisään, mutta kokonaisuus meni helposti epämääräiseksi isoksi palloksi ennemmin kuin sopivan pieneksi "lieriöksi". Ehkä vain käyttäjän osaamattomuutta... Pitää tutkailla lisää kunhan saan pestyä makuupussin ja katsottua miten pieneen tilaan kokonaisuuden saa kun sen laittaa ajatuksella säilytyspussiin ja kiristää hihnat kunnolla.

Pesun kautta käyttöön ->
6
1
I would recommend for a friend
Rafael s.

01.10.2021 (Edited 07.10.2021)
In very good condition, almost new for sure.
0
0
I would not recommend to a friend
Dusty B.

19.10.2021
Although condition was fantastic I can not recommend these sleeping bags for serious use. I tried them out up in the mountains and over night the temperature was around +3 Celsius, I was inside a tent and using a summer and winter version together. I had paired both the summer and winter together and was in both with them zipped up all the way and I found myself luke warm at best in the morning. Other details are that I was sleeping in just underwear and i was using an R5 rated sleeping mat that was fully inflated. Below 0 degrees Celsius i feel even with both summer and winter combined you would not have adequate insulation to keep yourself warm. Perhaps the insulation has become too packed down and has lost most of its characteristics.
3
0
I would recommend for a friend
Veeti V.

23.10.2021
Kokeilin makuupussia -3 asteen lämpötilassa riippumatossa. Helposti palelevana puin hieman vaatetta päälle, ja aluksi meinasi tulla liiankin lämmin. Yöllä oli sopivan lämmin. Hartioiden lämpölukko pitää lämmön hyvin pussin sisällä. Kovin paljoa kylmemmässä en ehkä nukkuisi tällä makuupussilla. Ehkä yhdessä kesäpussin kanssa pärjäisi kylmemmässäkin.

Koko on sopiva ainakin 181 cm pitkälle. Kovin paljoa pidemmälle en suosittele.

Säilytyspussin sisäpinnan kalvo oli riekaleina ja osin irrallaan. Sen sai helposti revittyä kokonaan pois. Toki säilytyspussi ei sen vuoksi ole enää vedenpitävä. Säilytyspussi on ihan ok, vaikka pakattuna muoto muistuttaakin palloa.

Pussissa oli pieni armeijaylijäämälle tyypillinen haju. Totesin tuuletuksen riittäväksi, enkä lähtenyt pesemään makuupussia. Makuupussi on käytetty, mutta todella siistissä kunnossa. Sisäpinnan kirkas oranssi väri on mukavaa vaihtelua tutuille vihreän ja ruskean sävyille.
1
0
I would recommend for a friend
Samuel R.

19.11.2021
Hyvä pussi hintaansa nähden. Oon tällä lähinnä parvekkeella nukkunut. En usko että - 10 kelejä kestää tämä pussi sitten mitenkään, kun on joutunut jo nyt näillä keleillä muutamana yönä ottamaan villahuovan kaveriksi. Tietty voi ongelmana olla, että olen pienikokokoinen ja reilu pussi laskee siksi kylmää sisään / ei pidä lämpöä sisässä.
1
0
I would recommend for a friend
Robert Z.

08.04.2022 (Edited 15.04.2022)
I haven't been able to extensively test out the bag but so far I'm very impressed with the condition it came in. I was able to order the summer bag at the same time and now have a sleeping system that is decent at worse, great at best for an amazing price!
0
0