CPE light weight armour plate, NIJ III+ Stand Alone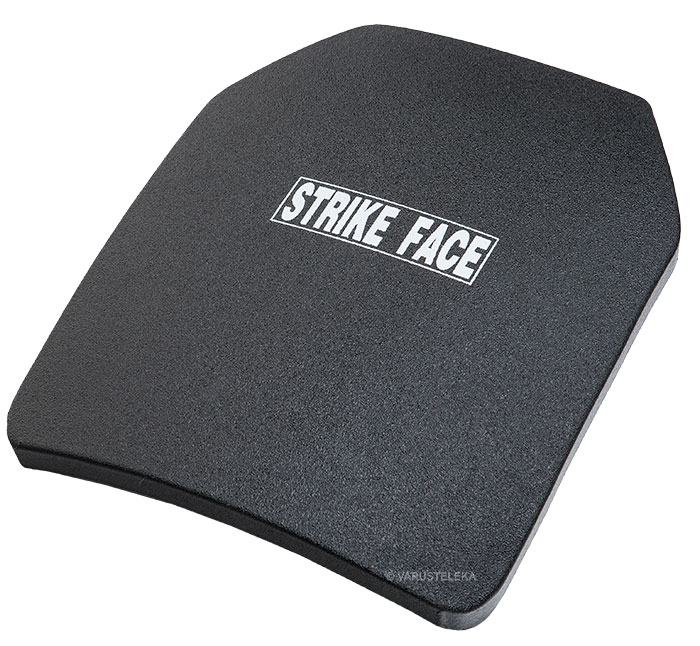 Price 246.99 USD. In stock 7 pcs.
Saatavana käytettynä!
Products in stock are also available in our walk-in store.
Trouble with the metric system? Try our converter:
These might also interest you
An extremely lightweight bulletproof plate for plate carriers and body armour vests. NIJ III+ means these stop the most common "bad guy" guns out there, 7,62x39 AK´s and 7,62x54r SVD´s and PKM´s. A single plate weighs only 1,45 kg, which means a pair of these is 3 kg lighter than a pair of common ceramic IV plates! Weight really makes a difference when you want to stay agile and alert for extended periods. On top of all these are waterproof, perfect for maritime use!
NIJ III+, stops 7,62x39 and 7,62x54 FMJ and mild steel core rounds.
Stand Alone: does not require soft armour backing to reach the specified level of protection.
SAPI cut, dimensions 25 x 30 cm. Thickness 2 cm.
Multicurved: contours comfortably to the body.
Waterproof construction, perfect for prolonged maritime use.
Weight: 1,45 kg.
Material: hardened Dyneema a.k.a. UHMWPE (Ultra High Molecular Weight Polyethylene).
If you are unfamiliar with the NIJ rating system check out his NIJ chart for further reference.
Made by CPE Production
CPE (Combat Protective Equipment) is a Finnish manufacturer of military and law enforcement equipment, specializing in body armour and riot control gear. CPE´s gear is used by military and law enforcement both domestic and foreign. CPE test shoots their plates in their very own laboratory to guarantee the quality.
Log in and write a review.