CPE Diamond armour plate, NIJ IV Stand Alone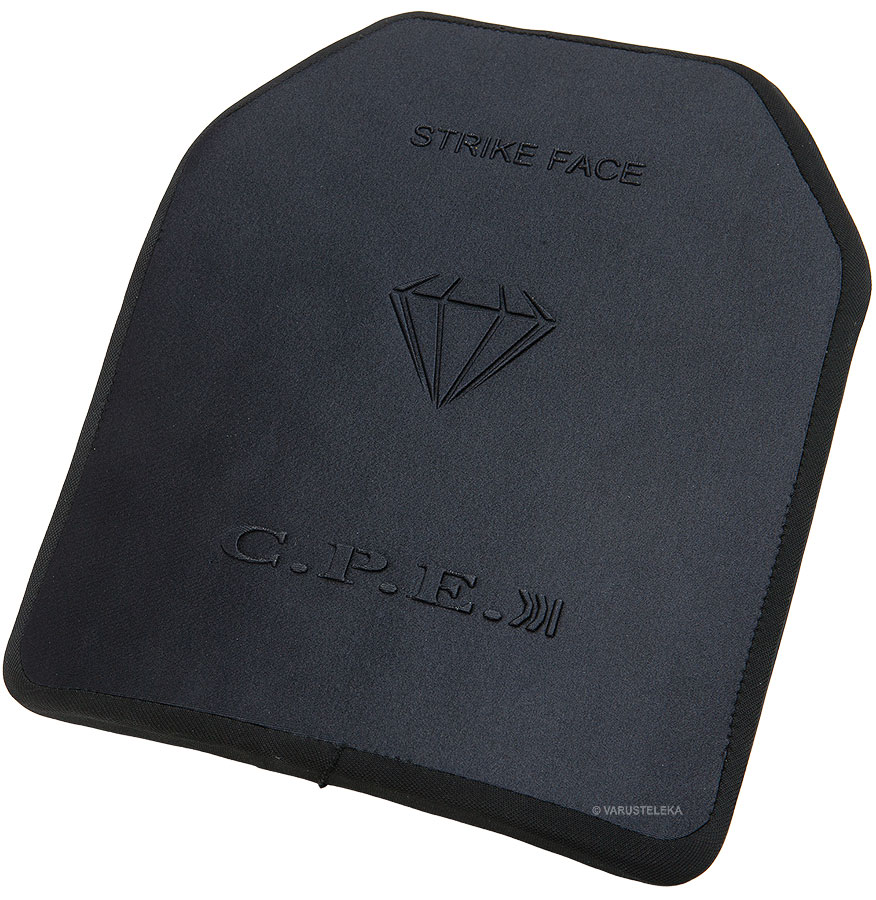 Price 246.99 USD. In stock 14 pcs.
Saatavana käytettynä!
Products in stock are also available in our walk-in store.
Trouble with the metric system? Try our converter:
These might also interest you
A ceramic NIJ level IV stand alone armour plate, SAPI cut and thusly compatible with most body armour vests and plate carriers out there. As a "stand alone" plate this is an easy choice when you want the highest level of protection without having to think about soft armour backers.
NIJ IV, stops armour piercing rifle rounds such as the 30-06 AP and armour piercing Russian 7,62x54R..
Stand Alone: does not require soft armour backing to reach the specified level of protection.
SAPI cut, dimensions 25 x 30 cm. Thickness 2,20 cm.
Multicurved: contours comfortably to the body.
Weight: 3,00 kg.
Material: Alumina.
If you are unfamiliar with the NIJ rating system check out his NIJ chart for further reference.
Made by CPE
CPE is a large scale manufacturer of protective kit, they supply stuff to the Finnish military and law enforcement institutions both domestic and foreign. Finland is a country of high wages and high precision & quality - you can probably get cheaper plates made in China (provided you find a webshop that actually delivers), but this is a plate you can actually trust your life in.
Log in and write a review.