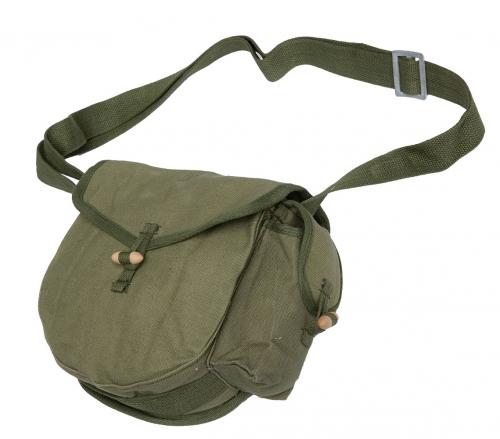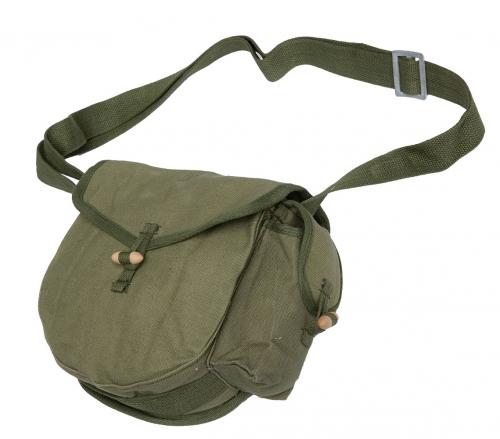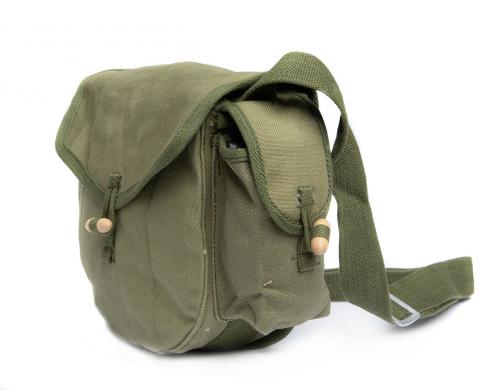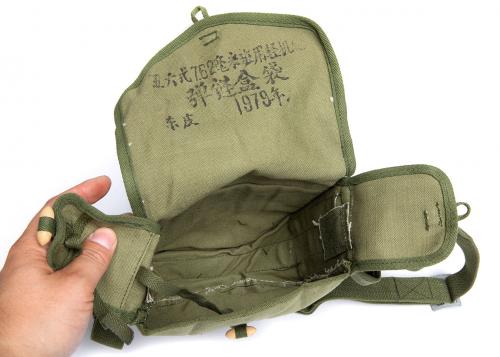 Chicom AK/RPK Drum Magazine Pouch, Surplus
Price 24.99 USD
excluding sales tax
A 75-round drum magazine pouch in 7.62x39.
In stock 52 pcs. Sold 6 pcs in the last two weeks.
This product is unlikely to be restocked and will be hidden from our website once it's out of stock.
Trouble with the metric system? Try our converter: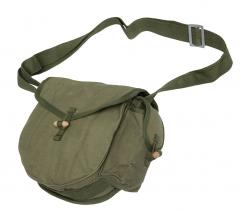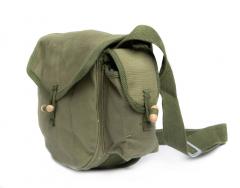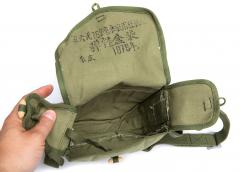 A 75-round drum magazine pouch in 7.62x39.
Good as new mil surp of the People's Liberation Army of China. That awesome Chicom gear familiar from the Vietnam War films, but made a bit later at the turn of the 70s-80s. A small batch that will move faster than the Cultural Revolution. Get yours now before some capitalist pig snatches these in front of you.
We got a special shipment of Chinese army Chicom gear. The rumor has it that these beauties came from a secret British SAS warehouse. Why did they have these in the first place, that remains a mystery. The main thing is that we got them now, and soon you can have them if you act fast. This epic gear of the film villains will disappear very quickly.
If you for some strange reason don't need a new pouch for your AK, RPK, or RPD drum mags, you can use this as a cartridge box pouch when going to the range. It also works as a small fishing tackle bag or tool pouch. Or use it as a timeless handbag that will be a guaranteed conversation starter.
Strong communist progress green canvas, the consistency of which can be pretty much anything. Extremely cool wooden toggles. The main compartment is c. 17 x 20 x 9 cm / 6.5" x 8" x 3.5". Furthermore, there is a c. 6 x 11 x 5 cm / 2.5" x 4.5" x 2" side compartment. Because the canvas isn't stiffened, the measurements vary based on the size and shape of the products you shove in this. You can adjust the shoulder strap between c. 66-125 cm / 26"-49".
Condition
This is as good as new Chinese military surplus from the turn of the 70s-80s. So, it is in as good condition as over 40 years old products can be. The colors can be a bit faded and the fabric a bit worn, which is of course as it should be. If anything but mint condition conjures up the hairy troll of anxiety, buy a Chinese copy of the Chinese original. But that won't be as cool as this. The dates and the other markings on the inside of the exterior flap can vary a bit from pouch to pouch.
Recommendations
Loading products...
Reviews
You have already submitted a review. You can edit your text by clicking on it.
Log in and write a review.
Kierto Circular Economy
Return this product used but clean and unbroken, and you'll receive half of the product's original price as Varusteleka credits. Service is available only in Finland. Only Registered users can make Kierto returns. See more information about Kierto.