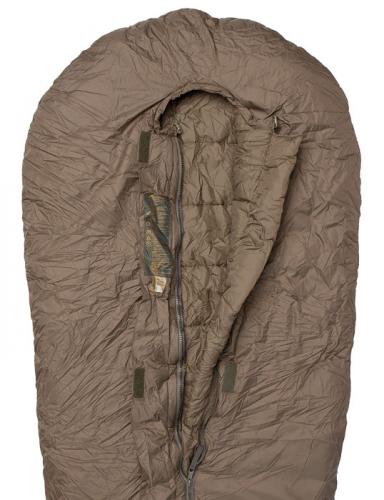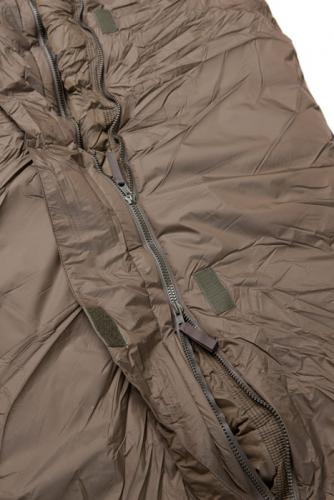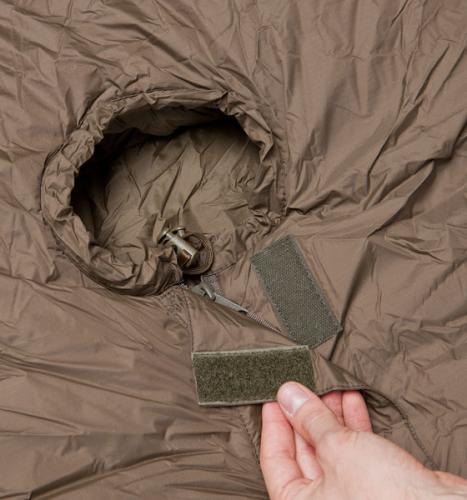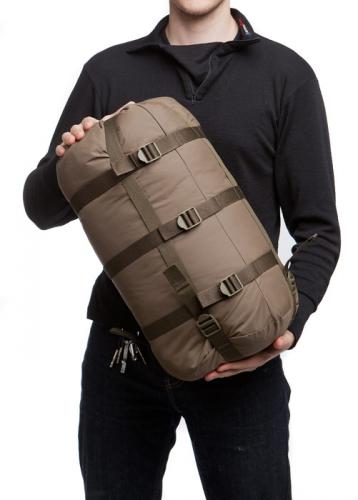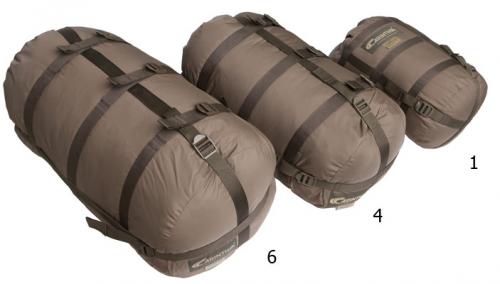 Carinthia
Carinthia Defence 4 sleeping bag
Price 239.99 USD
excluding sales tax
The Defence 4 may be Carinthia's best all-around sleeping bag. Designed for cold and nasty weather, it's no surprise that (among others) also the Finnish army adopted this very model! This here is a reliable choice, designed for very demanding use!
Loading products...
Unfortunately we can't ship this item to your country. We're terribly sorry!
Trouble with the metric system? Try our converter: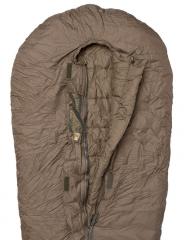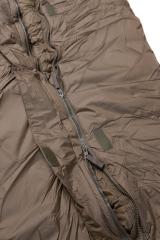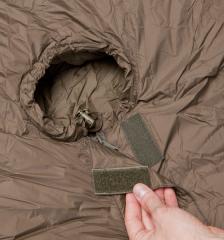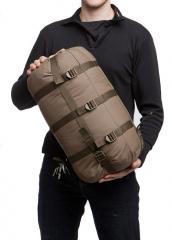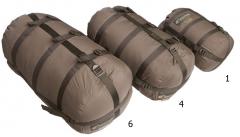 The Defence 4 may be Carinthia's best all-around sleeping bag. Designed for cold and nasty weather, it's no surprise that (among others) also the Finnish army adopted this very model! This here is a reliable choice, designed for very demanding use!
Unfortunately we cannot ship Carinthia products to USA at this time.
Three season bag with -15°C / 5°F Comfort limit
Weight 1850 g (Medium)
Military-grade materials
These Carinthia sleeping bags are designed for military use with the materials and overall properties all made to meet those requirements.
Comes with a compression bag, which tightens both height- and lengthwise.
Buy two bags, get three
By layering the Carinthia Defence 4 inside the Carinthia Tropen, you get a combination that works in extremely freezing temperatures. These two make an excellent pair for users in intermediate weather areas: use the breathable and mosquito net -equipped Tropen in the summer, switch to the Defence 4 in fall, and bring along both into the heart of winter.
The Defence 4 and the Tropen combo is endorsed by Carinthia and zippers of these bags are positioned differently to minimize heat loss. They can be packed together into the Defence 4 compression bag for ease of carrying.
Bag model
The mummy shape: Here, the criteria of stuff size, weight, and warmth are most important. The tapered foot section reduces weight and stuff size. The main advantage is, however, that from the knee downwards, there is increasingly less internal volume to keep warm. The foot section should not be so small that the feet cause the layers of insulation to poke out. A trapezoidal foot section has proven to be ideal. A wedge shape, declining evenly in width from top to bottom, does not fit the true proportions of the body.
Two-way zipper: All Carinthia military sleeping bags are equipped with a two-way zipper. The glider on the top does not snag, allowing a quick step out if necessary (in case of alert for example). The glider below does stick and can be opened for ventilation.
Trapezoidal foot section: Experience has shown that the trapezoidal cut provides the ultimate foot space. In a normal sleeping position, the feet do not poke the insulation outward, avoiding cold spots. There is also enough room to store a shoe bag or extra clothing.
The outer shell fits loosely over the bag innards, providing an extra insulating layer of air. This also eliminates heat loss due to seams combining the shell with the fillings. Overall this feature enhances the bag's performance considerably!
Materials
Shellproof outer shell - a lightweight, hard-wearing, ripstop reinforced and specially treated polyamide which is both wind and waterproof (1000 mm), yet breathable.
Shelltrans lining - a soft to the skin ripstop reinforced polyamide with excellent moisture-wicking capabilities keeps you comfortable through the night.
Thermoflect, a very thin, very lightweight aluminum material that reflects body heat. Thermoflect raises the sleeping bags heat-retaining capacity by about 11 %.
G-Loft filling - Carinthias own, in-house "hollow-fibre", made in Austria. Highly compressible, excellent weight-insulation ratio, and also moisture resistant, meaning that it will work even under long term use in damp conditions.
Defence 4 uses double layered G-Loft filling. Two G-LOFT Plus insulation layers are arranged in such a way that the quilting is offset. The shell is attached afterwards, creating a further layer of air between the quilted insulation and the shell. With no stitch perforations in the shell, it is fairly water-resistant and free of unintended ventilation.
Carinthia sleeping bags are not entirely PFC-free but do have the Oeko-Tex certificate, Standard 100.
Measurements
Temperature specification
Comfort represents enjoyable-to-sleep temperature while Extreme is the rating where an average-sized male will survive through the night, so go for Comfort when choosing a suitable sleeping bag.
F-Comfort: -8.8°C / 16°F
Comfort: -15° C / 5°F
Extreme: -38°C / -36.4°F
Size and weight
| Size | Rec. height | Length | Width* | Weight | Comp. size |
| --- | --- | --- | --- | --- | --- |
| Medium | Up to 185 cm | 215 cm | 85 cm | 1850 g | 25 x 30 cm |
| Large | Up to 200 cm | 230 cm | 87 cm | 2000 g | 25 x 32 cm |
*Measured at shoulder height
| Size | Rec. height | Length | Width* | Weight | Comp. size |
| --- | --- | --- | --- | --- | --- |
| Medium | Up to 6' 1" | 7' 0.5" | 33.5" | 4.1 lbs | 10" x 12" |
| Large | Up to 6' 7" | 7' 6.5" | 34.5" | 4.4 lbs | 10" x 12.5" |
*Measured at shoulder height
Kierto Circular Economy
Return this product used but clean and unbroken, and you'll receive half of the product's original price as Varusteleka credits. Service is available only in Finland. Only Registered users can make Kierto returns. See more information about Kierto.
Made by Carinthia
Carinthia is an Austrian family-owned business best known for its sleeping bags. Apart from their homeland, they have equipped many European countries' armed forces, including Scandinavia and our very own Finnish Defence Forces too!
All Carinthia products are made in their own factory in Slovakia and in their Austrian headquarters in the state of... wait for it... Carinthia.
All products: Carinthia
Recommendations
Loading products...
Reviews
You have already submitted a review. You can edit your text by clicking on it. You can filter the reviews by clicking on the elements of the summary.
Log in and write a review. You can filter the reviews by clicking on the elements of the summary.
Remove filter
Suomi
(12)
English
(9)
I would recommend for a friend
Timo S.

16.10.2017

Verified purchase
I would recommend for a friend
Ville L.

02.11.2017

Verified purchase
Hinta/(lämpö * paino) -suhteelta hyvä pussi. On kyllä todella tilava ja mukava. Ainoa isompi miinus siitä, ettei pussissa ole hartioiden päälle kiristettävää lämpösulkua.
14
2
I would recommend for a friend
Pasi K.

01.03.2018

Verified purchase
Kelpo makuupussi ja ykkösen kanssa sopiva kovemmassa pakkasessa. Itsellä toimii, kun sujauttaa leveän kuminauhan pään ja pussin ympärille, lämpösulku on siinä ja suuaukko pysyy mukavammin oikeassa kohdassa. Esim joittenkin makuualustojen ympäriltä löytyy sopiva kuminauha.
7
3
I would recommend for a friend
Mathias D.

24.05.2018

Verified purchase
I've used Defence 4 bags for 15 years, got my third one now. I've occasionnaly used several high end mountaineering down bags, and rugged Wiggys bag, but for me nothing beats the Def 4 for safety and comfort when sleeping rough. It is perfectly windproof, drastically reducing the need for a proper shelter. And it is water resistant enough for you not to care about rain or melting snow. This thing is just perfect in a snow hole as well as on the side of a bare mountain. The zip never catches and never fails. The absence of a collar helps for quick operation and is not an issue in practice. I can't imagine myself taking responsibility for a group at night in tough weather and using anything else than the trusty Def 4 for me to return to.
31
0
I would recommend for a friend
Vesa H.

01.10.2018

Verified purchase
Muuten todella hyvä mutta vetoketju aukeaa helposti vahingossa. Vähänkään mönkii niin on yhtäkkiä vyötäröä myöten auki. Ärsyttävä ominaisuus mutta ehkä korjattavissa pienellä neppari modauksella...
8
4
I would recommend for a friend
Chris K.

04.09.2019

Verified purchase
Had the Defence 4 a long time ago and tried many other sleeping bags since then and finally came back to this. It is not the lightest, smallest or warmest sleeping bag you can buy, but a tough, durable, reliable and extremely well build one. No wonder many militaries use these as there standard sleeping bag (that's where I know it from). It's made for use and abuse in the field and it won't disappoint. As a male you are good down to -10 to -15 degrees C with this and still get a good night of sleep.
13
0
I would recommend for a friend
Juha-Pekka A.

08.12.2019

Verified purchase
I would recommend for a friend
Emilia E.

09.02.2020

Verified purchase
Ensinnäkin toimitus oli nopea, kiitos siitä. Makuupussi oli juuri sitä mitä odotettiin. Makuupussissa oli sopiva lämmin nukkua yön yli metsässä. Vaatetuksena pussin sisällä oli college-housut, puuvillasekoitesukat ja huokoinen villapaita. Alussa päässä oli pipo mutta pipo päässä tuli liian kuuma ja sen käytöstä luovuin. Pakkanen vaihteli -6 ja -8 asteen välillä. Makuualustana toimi havunoksat ja ihan perus telttapatja.

Pussin kosteudenpoisto toimi myös. Pussin sisällä ei ollut havaittavaa kosteutta. Aamulla pussin ulkopintaan oli kertynyt hieman kosteutta mutta se on ihan normaalia.

Makuupussin laadun näkee ja tuntee. Pussi pakkautuu vaivattomasti kompressiopussiin.

Luonnollisesti metsäreissuilla savun tuoksu tarttuu varusteisiin mutta makuupussista savun tuoksu hävisi muutaman päivän tuuletuksen jälkeen.

Suosittelen kyseistä tuotetta. Hinta-laatusuhde on erinomainen.Ostaja ei tätä arvostelua kirjoittanut. Kirjoittajana toimi ostajan puoliso(mies).
9
1
I would recommend for a friend
Adam

27.02.2020

Verified purchase
i ordered a different sleeping bag before and it was made of thin material. and it was gigantic for a 0 degree F bag. THIS ONE i ordered is the best all around heavy duty sleeping bag for cold weather i have ever used, i used it at about 25°F or about -4°C i want to say? i may be wrong but it kept me dry and warm. the hood is big enough to put a small pillow inside behind your head. i really like it and doesnt take up too much space in your pack like other synthetic insulation sleeping bags. it is the best all around one ive used i know it will never fail me. the zipper and the stitching is good. i had a coleman before and the stitching came apart on me. i had a thermarest cenrauri sleeping bag for similar temperature and it felt like it was made of dead skin from being sunburned and my cat easily popped a hole and tore the thing and i returned that shit. the carinthia feels bomb proof. For a survival sleeping bag that will never die go with carinthia defense 4 you wont regret the buy.
4
0