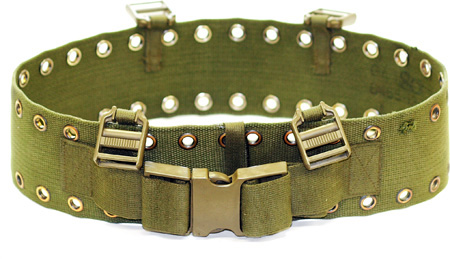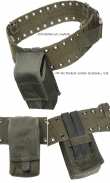 Trouble with the metric system? Try our converter:
These might also interest you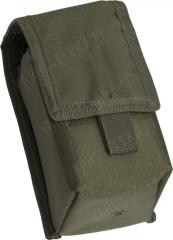 Mil-Tec Modular System magazine pouch, G36
8.99 EUR
An extremely cheap modular pouch intended for two G36 mags.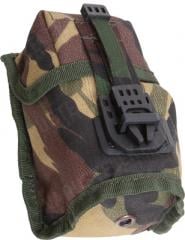 Dutch MOLLE pouch, grenade, DPM, surplus
12.99 EUR
In addition to being good pieces of kit, the Dutch modular system is dirt cheap. The price doesn't reflect quality: this is proper army issue built to last. This one's for carrying a grenade.
The basis of the current issue German combat webbing system. You can build your own set on this, all you need is this belt and some pouches. Very popular base for making your own pulling harness for a pulka-sleigh.
Yeah, it's wide. 10 centimetres or 4 inches. That's what makes it so comfortable and a stable platform. Two rows of grommets are large enough for your own paracord contrivances.
The plastic hardware is incredibly tenacious POM, maybe the German army learned their lesson from early 40's winters because this thing actually works and lasts even when the temperature drops. There's a big buckle for closure and adjustment, and four smaller ones for attaching a harness.
The sizes are the actual length of the belt measured by us. Take the one that is closest to your actual waist circumference. If in doubt, take the shorter one.
German army surplus
In used but perfectly serviceable condition.
Log in and write a review.