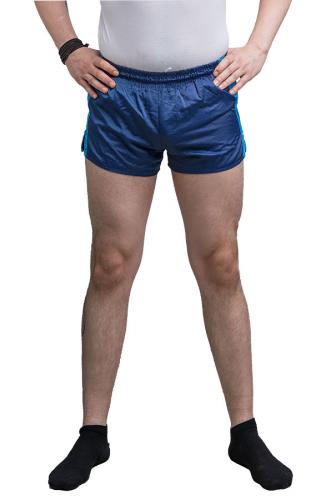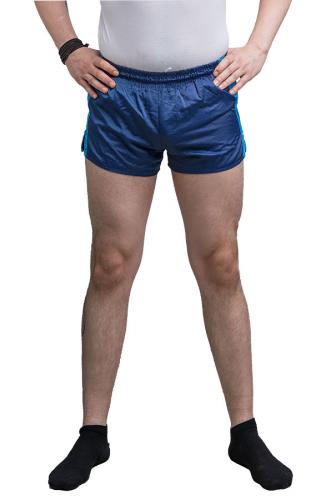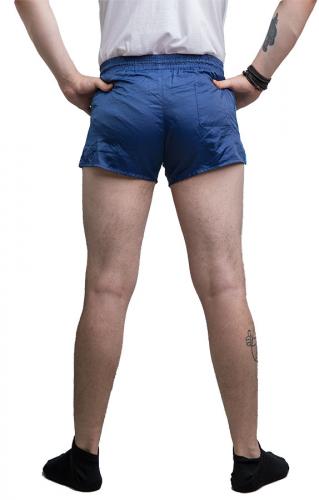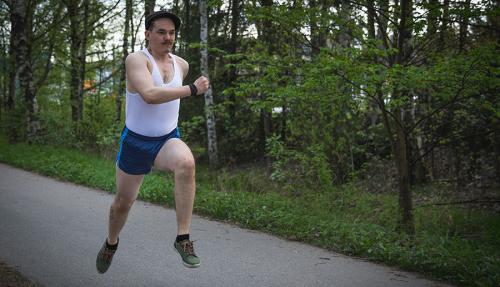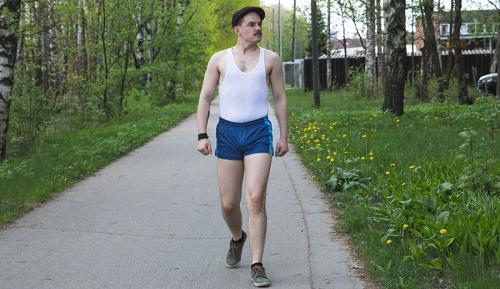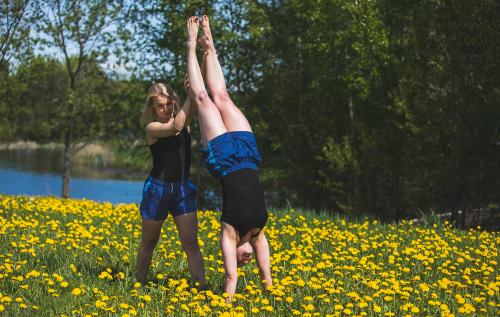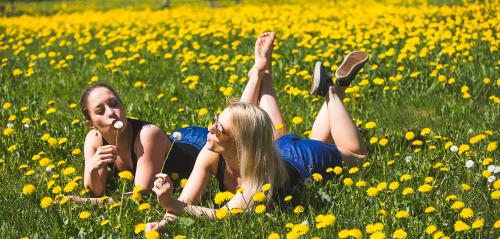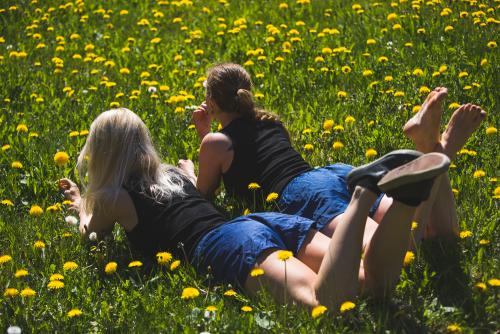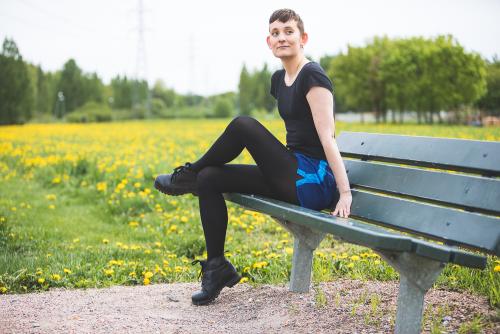 Germany
BW PT sport shorts, surplus
Price 4.99 USD
excluding sales tax
Hot stuff for hot summers! These are German Bundeswehr issue blue sports shorts, used but clean.
Loading products...
Trouble with the metric system? Try our converter: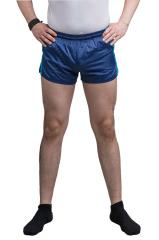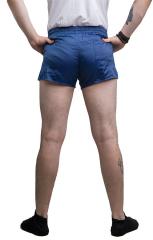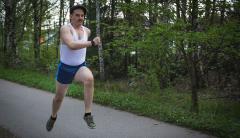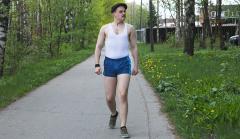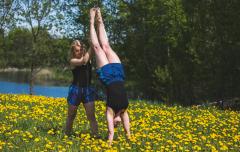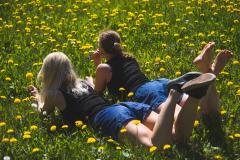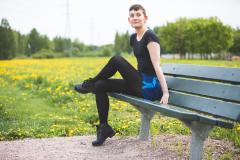 Hot stuff for hot summers! These are German Bundeswehr issue blue sports shorts, used but clean.
Although these are not as atrocious as the East German equivalents, they still have plenty of Günthersport spirit. The look is very 80's: short and shiny.
The shorts are made of two layers. The inner is a soft mix of cotton and viscose, while the outer layer is made of polyester and viscose. The waist is adjustable with a string. A small pocket on the backside is enough for all the essentials you might need while playing with the boys.
Used German surplus
The shorts are used, but washed clean.
All products: Germany
Recommendations
Loading products...
Reviews
You have already submitted a review. You can edit your text by clicking on it.
Log in and write a review.
Remove filter
Suomi
(1)
English
(7)
I would recommend for a friend
Kim N.

26.02.2018 (Edited 31.05.2021)
I was at your shop this weekend and bought a pair of these bad boys, mostly as a joke.. But i never want to take them off again, they are super comfy! So now im buying 3 pairs more.
13
0
I would recommend for a friend
Alex R.

27.09.2018 (Edited 01.06.2021)
I bought these as a joke as well ... and I wear them all the time. Having a 34"-35" waist, I generally wear a US medium (or sometimes a large), but with these I found that a large (6) was *just* big enough for me. I then ordered the x-large (7) and the fit is perfect. So when in doubt, upsize a good bit. Aside from the sizing issue, these are awesome.

EDIT: Ordered another 7 and they were HUGE. Totally unwearable. Lesson learned? Order a couple different sizes and keep what fits.
3
0
I would recommend for a friend
Percy H.

09.03.2019 (Edited 02.06.2021)
I bought these on the off-chance, since they're cheap and looked comfortable.

First - The fit. I bought a medium, I've got about a ~26" waist and ~38" hip and ~24" thighs - So I'm very used to shorts not fitting me very well. These manage to not only fit comfortably, but flatteringly - They ride up a little bit at the back, they're not too loose or tight over the thighs, and the drawstring waist can be adjusted to fit. Most amazing though is the comfort - The cotton lining is a thick, soft, jersey with only a horizontal seam in the gusset, so there's no annoying chafing from the vertical seam. It will soak up and wick away plenty of sweat without it showing on the outside, and then there's a nice air gap between the lining and the outside, so the sweat dries fast. Thus, they're comfortable and can be warm, without being stifling or binding.

Second - The quality; These are rock-solid, nice thick fabrics, plenty of big seam allowances and well-finished edges. these look like if you need to wash them quickly, you could lift the lining up and hand-wash it in the sink or under a tap, without getting the outside fabric wet (Which would take longer to dry). The outside fabric is the semi-waterproof sort that mud and things brush off very nicely when dry.

Overall, they're incredibly comfortable and if I could get away with wearing them all the time, I would. Rather glad that I've got two pairs, so that I can!

EDIT: I too now have three pairs, all a "6-Medium" and the first two are very similar in size, and the third is much bigger. Clearly, consistent sizing wasn't the priority when creating these delightful shorts. Buy a few pairs, give the ones that don't fit to your bigger and smaller friends...
1
0
I would recommend for a friend
Henry H.

05.05.2019 (Edited 05.06.2021)
2019 is the year of the short short. Tight underwear is a necessity, especially if you are doing squats.
1
0
I would recommend for a friend
Ville L.

03.12.2019 (Edited 05.06.2021)
En ole juurikaan harrastanut shortseja. Ehkä traumatisoiduin liikaa 80-luvun nylonshortseista. Tätä traumaa lähdin vihdoin kypsässä iässä purkamaan ostamalla kasarihenkiset nylonshortsit. Onnistuin kuitenkin ostamaan aika normin näköiset eikä niin ällönpiukat kuin kuvissa. Jos haluat kunnon munashortsit, valitse reilusti pienempi koko. Taidan käyttää näitä aluksi yöhousuina.
1
0
I would recommend for a friend
Jason C.

06.04.2020 (Edited 06.06.2021)
Like the others, I bought them almost as an act of comedy, because of the "Euro" look that makes them look uncanny and weird here in the global hegem... excuse me, here in the US. But damn, I just legitimately like them!
1
1
I would recommend for a friend
Gert V.

01.04.2021 (Edited 30.06.2021)
Ridiculous. But awesome.
0
0
I would recommend for a friend
Erik M.

18.07.2021 (Edited 27.07.2021)
Comfortable to sleep in , lounge, and do everything else. They are like booty shorts, and look great on me.
Finding sport shorts that come with a liner is very difficult, so I am extremely glad to have obtained these.
0
0