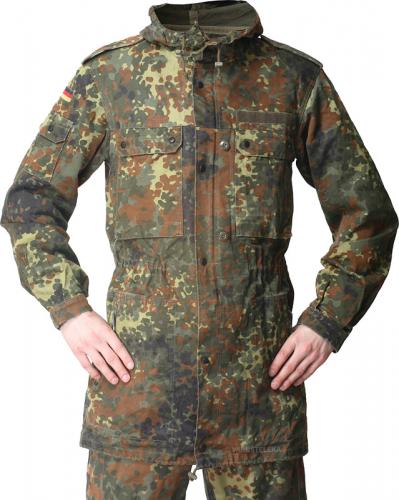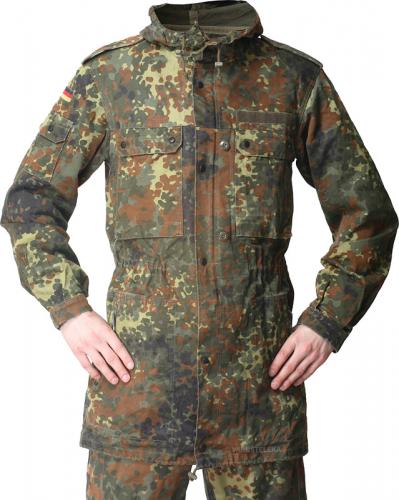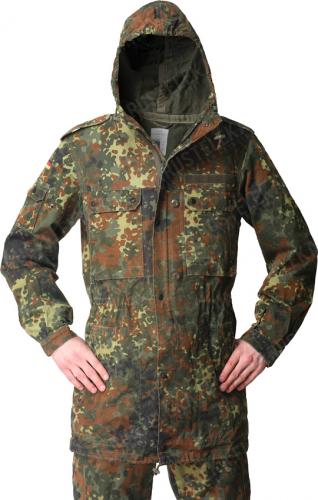 No lining whatsoever, it's up to the user to wear what he sees fit underneath the parka. Note the waist drawcord.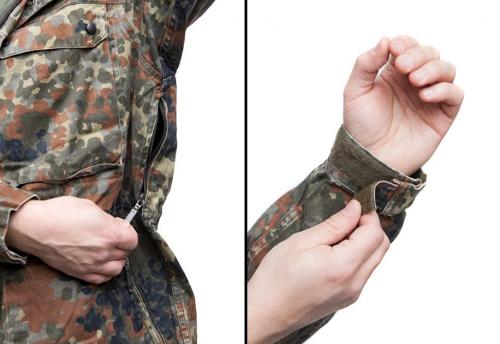 Armpit zippers for ventilation, sleeve cuffs adjustable with velcro. Simple and practical!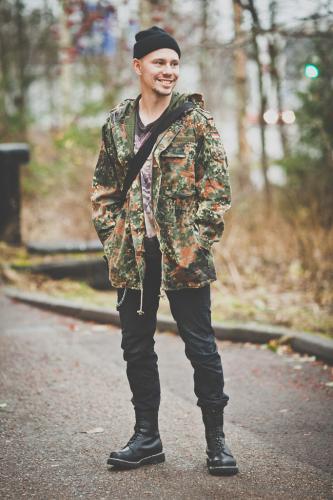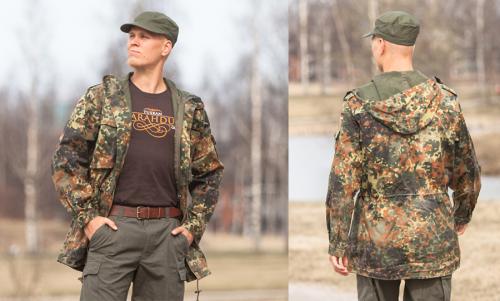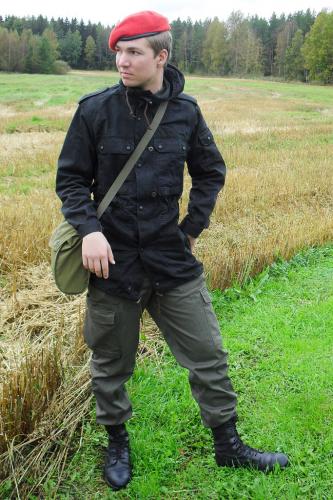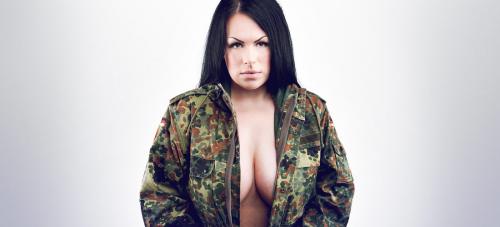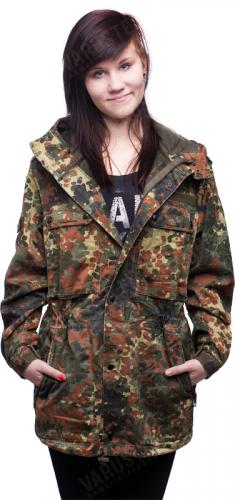 Can also be worn by women - however the sizes are of course men's sizes!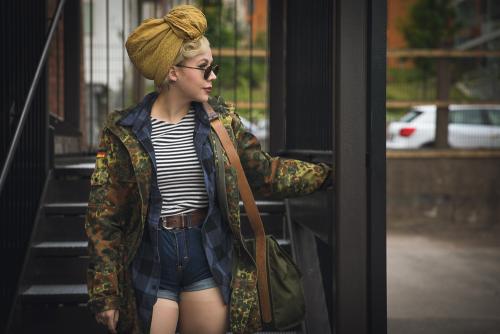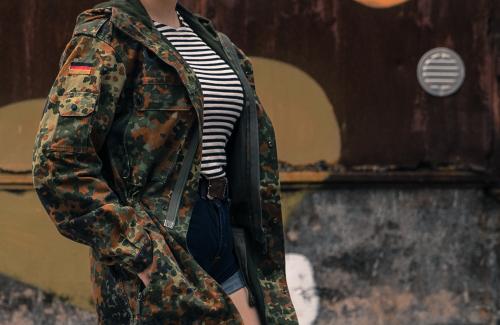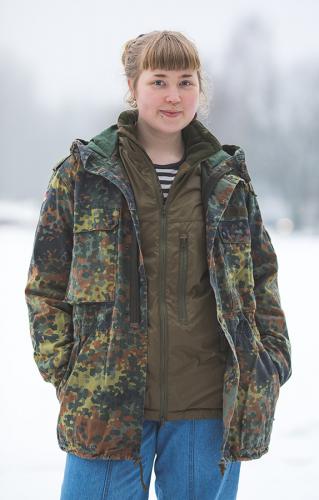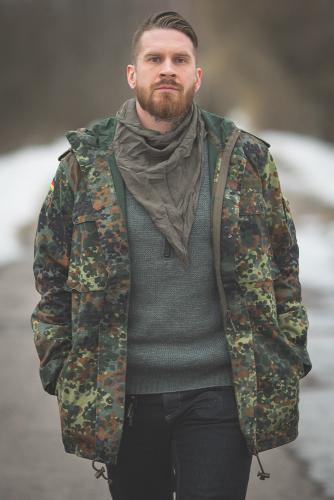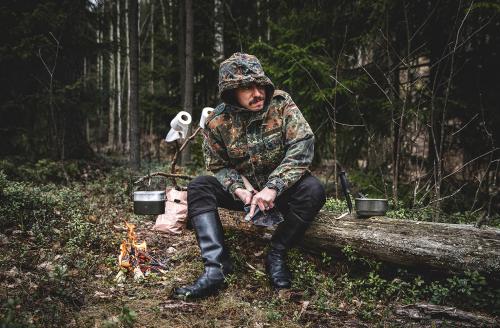 Germany
BW parka, Flecktarn, Surplus
Price 32.99 USD
excluding sales tax
The standard field jacket used by the Bundeswehr when it's not exactly an indian-summer. One of our top sellers, this parka is a tried and true modern classic and for a reason. We've also got matching trousers for these!
Loading products...
Trouble with the metric system? Try our converter: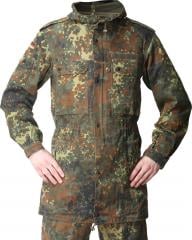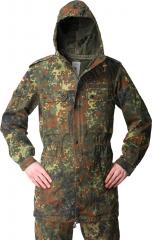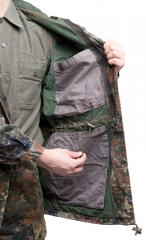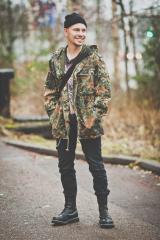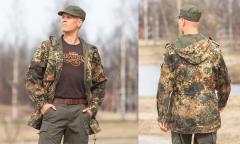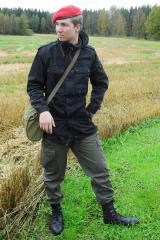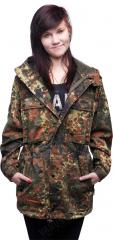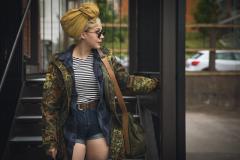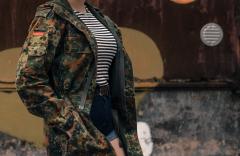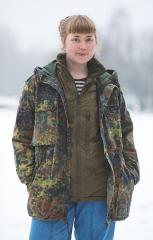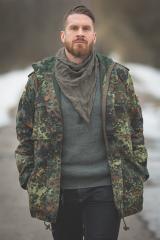 The standard field jacket used by the Bundeswehr when it's not exactly an indian-summer. One of our top sellers, this parka is a tried and true modern classic and for a reason. We've also got matching trousers for these!
The BW parka showcases Teutonic ability to make comfortable, stylish, and generally just really good clothes. Suitable for any outdoor activity, but also right at home in casual everyday use.
The Bundeswehr model parka is a longish, durable field jacket with zipper closure and four front pockets (two zippers operated and two with snap fasteners), a sleeve pocket, and drawstrings in the hem, waist, and hood. The buttons on the chest are meant for a certain German-style torch for hand-free activity (*insert a joke here about the Germans and torches*). Though unlined, the cotton used is pretty thick and blocks wind wonderfully. For additional warmth, the Germans use a separate liner jacket, which we also most likely sell when you read this. If we don't have it, just use something else!
The material is in most cases a mix of 80% cotton and 20% polyester. In some cases, it is 65/35 cotton-polyester. According to our knowledge, these do soak up dyes pretty well, but the camo pattern will usually still seep through. Might not be a bad thing!
Size info
Sizes in the regular Bunderwehr system, with sizes in the brackets (height/chest). If you are between sizes, round up.
Because BW jackets have relatively short sleeves, our designation is 5 cm / 2" shorter than the BW size. So if the BW size is 175-185 cm / 5' 9" - 6' 1", for example, we say it's suitable for a 170-180 cm / 5' 7" - 5' 11" tall person. Don't shit your pants if the tag on your jacket states it's for a 5 cm taller person than the sizes we have listed.
Used German surplus
In used but serviceable condition. Of course, being used, the colors might be a bit faded and there might be some repairs, but all in all, these are all way better than just usable.
Kierto Circular Economy
Return this product used but clean and unbroken, and you'll receive half of the product's original price as Varusteleka credits. Service is available only in Finland. Only Registered users can make Kierto returns. See more information about Kierto.
All products: Germany
Recommendations
Loading products...
Reviews
You have already submitted a review. You can edit your text by clicking on it.
Log in and write a review.
Remove filter
Suomi
(27)
English
(54)
I would recommend for a friend
Jaakko M.

03.07.2016 (Edited 06.07.2016)
Oikein hyvä ja kestävä takki. Värjäsin omani dylonin pesukonevärillä mustaksi, varsin onnistunein tuloksin. Kestävä materiaali, hyvä huppu, isot taskut ja kainalon tuuletusaukot tekevät tästä erittäin hyvän takin kaikkeen käyttöön. Menee kesät talvet. Vähän kun käsittelee esim. parafiinivahalla, niin kestää säässä kuin säässä.
16
1
I would recommend for a friend
Niko U.

29.07.2016 (Edited 04.08.2016)
I would recommend for a friend
Iivari J.

28.08.2016 (Edited 01.09.2016)
Hyvä ja erittäin mukava takki joka mastoutuu hyvin luontoon. Taskuja on riittävästi jos tarvitsee kuljettaa vaikka AirSoft tarvikkeita. Jostakin syystä Varusteleka oli ommellut vasemman puoleisen hihan Saksan lipun päälle nimi lapun, jossa lukee Kirgisistan(elikkä Kirgisia saksaksi)...
2
0
I would recommend for a friend
Jaakko S.

05.09.2016 (Edited 07.09.2016)
Imee hyvin väriä, vaikka onkin osittain polyesteriä. Mustalla reaktiivivärillä tästä sai pikimustan, ilman että flecktarn kuultaa lainkaan läpi. Takin mallissa arvostan erityisesti korkeaa kaulusta, jonka saa nepparilla ja kiristysnaruilla hyvin tiiviiksi. Varmasti loistava takki syysviimaan.
9
1
I would recommend for a friend
Andreas B.

05.10.2016 (Edited 26.06.2017)
It's just hillarious that i, as a german, have to rely on a finnish shop to get me one of these. The shops over here seem to either sell fake shit or the worst conditions possible. Anyway, this parka is just amazing. I loved it during my military service and i love the one i now got from Varusteleka. The one i got is from 1998 and even though it has definitely seen some use it looks almost new. It doesn't even stink! That's quality for u there... on both the finish and the german end. Cheers Varusteleka!
109
5
I would recommend for a friend
Ville K.

09.10.2016 (Edited 28.11.2016)
I would recommend for a friend
Igor G.

28.01.2017 (Edited 31.05.2021)
SIZING: I am 177cm and 70 kg and chest 100
Gr. 8 was too large.
Gr. 6 fit me well.

On the side note, the style is a bit tired...
5
38
I would recommend for a friend
Miika K.

15.02.2017 (Edited 31.05.2021)
Alle 30 kymppiä tästä o iha ryöstöä. Ei siis asiakkkaalle. Tää päälle ja vähä pitkää alle niin kestetty tän vuoden pakkaset tähä mennessä iha heittämättä. Parka sopi iha loistosti, vähän väljää just sen verran että saa paksummanki paidan alle. Aikaisemmin oon vannonu M62 nimeen kun käytännnöllistä mettävaatetta haetaan mutta perhanan saksalaisetha o laittanu paremmaks. Isommat taskut, paremmin istuva ja vielä kestävämmä olonen.
25
2
I would recommend for a friend
David S.

16.02.2017 (Edited 31.05.2021)
Based on a review I ordered sligthly "smaller" jacket. For my 115 cm naked chest I ordered the Gr. 8 jacket (170-180/95-100 cm). I am glad I did not ordered bigger like Gr. 9! It fits so well and have room for a thick cotton hoodie or two sweaters! Or thick sweater bottom, thick hoodie on top and this parka as outer layer. Everything is adjustable, covers butts and upper legs nicely (175 cm heigh).

Quality: seems and smells unissued! It has no warehouse smell, just a slight "new-textile smell", I hope you know what I mean, when you buy brand-new clothes you can smell the raw odour of the original dyeing chemicals... yeah seems brand-new such a big surprise! Everything is in perfect condition, zippers, cords, velcro and the snap-buttons, damn not even slight scratches on the buttons! Dyeing is perfect, dark and saturated colours, this piece never saw direct sunlight or heavy bleach that causes fainting of colours.
I am wincing in pain as I see what BW parkas other shops offer for twice or thrice the price, some overused, nearly falling apart ones, that was used straight 20 years for shoveling pig manure every morning. :-(

This one for this price is just phenomenal, Varusteleka won again! :-)

Grab one, if you want a 0 km brand new parka! It is a no-brainer really... (see update)*

*UPDATE: I ordered another one, this time it is gr 10 for a friend, it seems slightly used, in mint/perfect condition. Still very good buy!
22
2