BW P1 holster, Flecktarn, surplus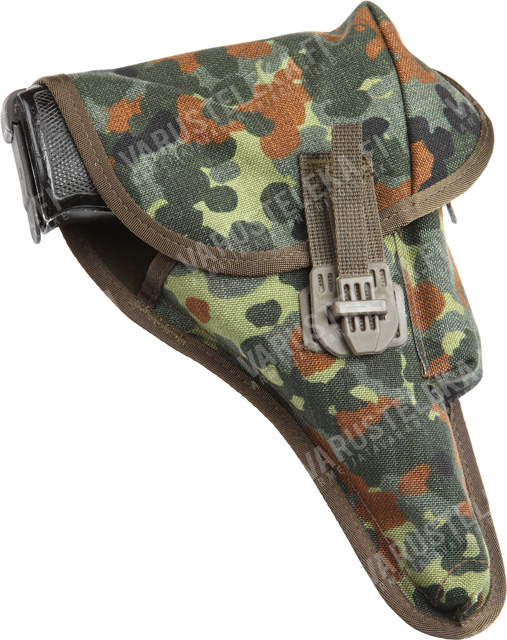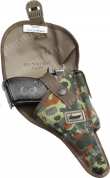 Trouble with the metric system? Try our converter:
These might also interest you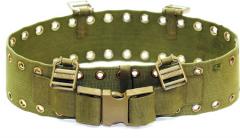 BW webbing belt, surplus
5.99 EUR
The basis of the current issue German combat webbing system. You can build your own set on this, all you need is this belt and some pouches. Very popular base for making your own pulling harness for a pulka-sleigh.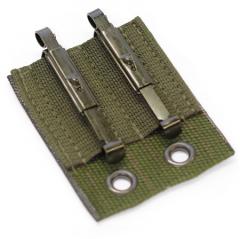 Mil-Tec ALICE adapter for BW pouches
3.99 EUR
With this adapter you can easily attach Bundeswehr pouches to ALICE kit and many other belts & packs.
Meant for the P1 and P38 pistols, but works with most other similar sized pieces. Flecktarn-camo, robust construction, BW attachment system on the back.
Note! The P1 pistol is not included.
An excellent choice for a holster. It is mainly designed to protect a pistol from the elements, but is pretty quick to use due to the "Spanish fly" clip. Also features a magazine pouch for one single stack 9 mm magazine.
This holster is designed to be used with the extremely wide Bundeswehr issue belt, and will not fit anything else without a separately sold adapter. The adapter has two US keepers, so you can attach it to pretty much anything! Please see product recommendations, we probably have them in stock.
We tested M1911 A1, Sig P226, Glock G17, CZ-75 and P38 into this holster, all fit.
Condition
Totally unissued Bundeswehr surplus.
Log in and write a review.