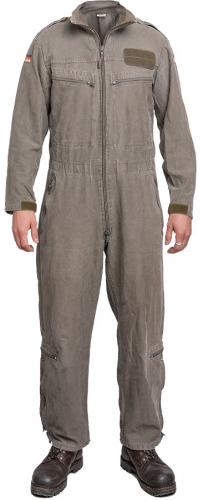 BW mechanic's coverall, olive drab, surplus
Price 22.99 USD excluding VAT
Flat Rate Shipping to USA $9.99
100 % recommends
Sold 38 pcs in the last two weeks
Loading products...
Trouble with the metric system? Try our converter: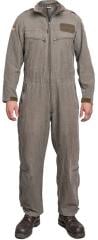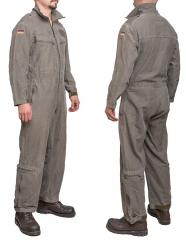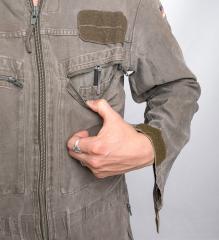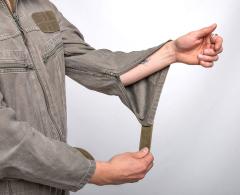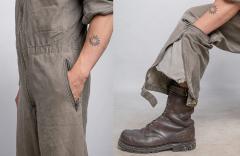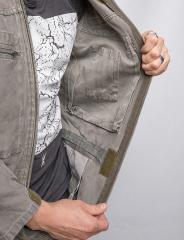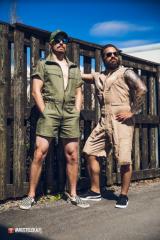 West German or post-wall German issue coveralls, probably a model for mechanics and armoured vehicle crew. A very functional model with a good fit, durable zippers and all. You get a lot of quality for the price.
The exact model may vary depending on year of manufacture. The most usual pattern is this: two-way zipper closure and six pockets: two on the chest, two on the sides and two on the legs. All are zippered. Velcro adjustment tabs are provided at the leg- and sleeve cuffs. The sleeves quite often have German flags on them. They are easy to remove in case you don't like them, but leaving them on can work as a conversation starter.
The material is thick, very durable gray-green cotton. If you want to play it safe, wash in 40 degrees Celsius, but we suspect 60 degrees isn't too much for these.
Size info
Sizes in the German system, with user's recommended height/chest in the brackets. The sizes are quite accurately measured but will allow for some insulating layers worn underneath. If you intend to stuff much clothing underneath, take one size wider.
Genuine army surplus
These are used and might have seen messy use, so expect stains and all kinds of old smudges. However, they are intact, usually washed, and in fully serviceable condition. A few examples might have some insignia or traces of them.
Recommendations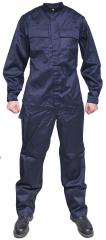 British coverall, flame retardant, surplus
45.99 USD
Similar product.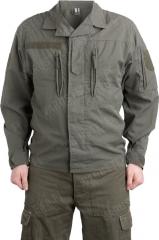 Austrian Anzug 03 summer field blouse, surplus
18.99 USD
Viewed together.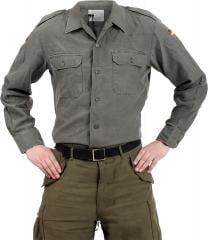 BW service shirt, olive drab, surplus
13.99 USD
Sometimes purchased with.

Czechoslovakian work apron, brown, surplus
1.99 USD
Sometimes purchased with.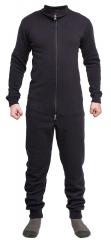 Särmä Merino Wool terry overall, black
211.99 USD
Might be of interest.

Jämä butcher's apron
15.99 USD
Might be of interest.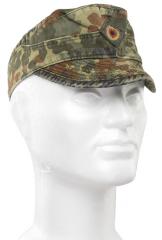 BW field cap, Flecktarn, surplus
6.99 USD
Might be of interest.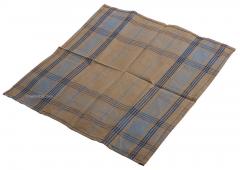 Dutch handkerchief, surplus
0.99 USD
Buy also. Temporarily out of stock.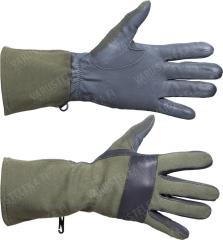 BW combat gloves, leather/Nomex, olive drab, surplus
18.99 USD
Buy also.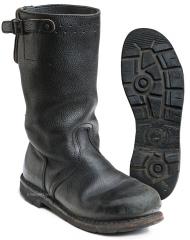 Bundesmarine jackboots, surplus
64.99 USD
Buy also.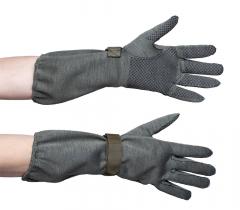 BW NBC combat gloves, Nomex, Green
18.99 USD
Buy also.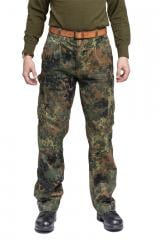 BW Cargo Pants, Flecktarn, surplus
22.99 USD
Might be of interest.
Reviews
You have already submitted a review. You can edit your text by clicking on it.
Log in and write a review.
Remove filter
Suomi
(11)
English
(5)
I would recommend for a friend
Ossi H.

14.01.2017 (Edited 14.01.2017)
Aivan äärimmäisen hyvä remonttihaalari autohommiin. Vetoketjut lahkeensuissa helpottavat saappaiden käyttöä. Taskuja on sopivasti. Vetoketju edessä on kahdella vetimellä. Mukava päällä, ei mikään muovipussi. Kokotietoa sen verran, että kannattaa mitata se rinnan ympärys. Nämä haalarit istuu napakasti atleettiseen kroppaan. Suosittelen ehdottomasti.
13
0
I would recommend for a friend
Ville M.

25.03.2017
Laadukkaat ja loppujen lopuksi todella hyväkuntoiset haalarit. Omissa haalareissani on yksi iso, mutta erinomaisesti paikattu repeämä. Kaikki vetoketjut ja vetimet ovat moitteettomassa kunnossa, ja lahkeiden ja ranteiden tarrat ovat nekin yhä käyttökelpoiset. Mukava päällä kyllä, mutta oma kokemukseni on, että asu ei hengitä kovin hyvin. Vaikuttaa kestävältä asulta, jonka kanssa ei tarvitse varoa pajalla hääriessä.
8
0
I would recommend for a friend
Mikko M.

13.06.2017
I would recommend for a friend
Matias N.

20.07.2017
Hyvä perus haalari, oma oli ainakin erinomaisessa kunnossa!
4
0
I would recommend for a friend
Niko S.

31.07.2017
Ensinnäkin kiitos Varusteleka jälleen kerran nopeasta toimituksesta.
Tilasin haalarin kokoa (14) suuremmalla rinnanympäryksellä. Olen 190 cm, 107kg haalari on juuri sopivan kokoinen.
Kyllä nyt kelpaa laittaa ladaa tallissa, vieläkun hihaliput saa vaihdettua mieleiseksi.
3
0
I would recommend for a friend
Waxed L.

18.08.2017
This is such a cool garment - some have been repaired by very skilled German seamstresses and they all have been worn in to fit so comfortably. Even if you dont do shit this is a handy piece of sturdy workwear to have around. Size smaller if you a slender guy.
4
0
I would recommend for a friend
Kari R.

08.09.2017
Tilasin varuilta reilun kokoisen (14), joka pitää vaihtaa pykälää kapeampaan. Omat mitat 186/85. Ainakin ensiksi saamani yksilö oli todella hyvässä kunnossa - toivottavasti toinenkin.
2
0
I would recommend for a friend
Aaron V.

21.09.2017
I wasn't expecting much since the product description mentioned possible stains and smudges, however I was really surprised with the condition. No noticeable stains or repairs. Reflective strips on the arms and legs, too. The only defect was a minor snag in the right pocket zipper, which was easy to repair. They are perfect for the garage.
2
0
I would recommend for a friend
Miika N.

06.10.2017
Napakka haalari, tukevaa kangasta. Itsellä mittaa 178/94kg ja hartialeveyttä reilusti -> koko 14 just sopiva. Kannattaa tosiaan huomioida, tuo rinnan ympärysmitta on ratkaiseva, kun valitset itselle sopivaa.
2
0
I would recommend for a friend
J-P M.

10.11.2017 (Edited 10.11.2017)
Olen 185/103 ja ostin koon 14. Oikein hyvän kokoinen kun seisoo paikoillaan, mutta ylös kurkottaessa haarasauma pistää munat ruttuun aika ikävästi ja tulee varsinainen miesten kamelinvarvasefekti. Rinnanympäryksen koko tuntuu pitävän kutinsa, otin tosiaan tarkoituksella yhtä kokoa leveämmän ja alle kyllä mahtuu paitaa useampikin. Kunto oli ihan priima, alikersantin olkamerkit oli paikoillaan eikä minkäänlaista varastonhajua. Leikkaus ei siis ole (ainakaan oman vartalon mittasuhteille?) ihan kuperkeikkojen tekemiseen tarkoitettu, jos toiset ostaisin niin ottaisin pidemmän koon, lahje varmaan laahaisi maata, mutta ei ahdistaisi ylös kurkottaessa.
0
0
I would recommend for a friend
Øivind J.

26.01.2018
Great quality, just as described. Super helpful, will buy more from varusteleka in the future
1
0
I would recommend for a friend
Antti R.

15.04.2018 (Edited 23.04.2018)
Jämäkkä vetoketju. Kangas sopivan vahvuista ja mukavan tuntuista ihoa vasten. Kunto hyvä, vähintään luvattua tasoa. Erinomainen haalari likaisiin remonttihommiin ja kaiken maailman rypemiseen kesäkeleillä, kun alle ei tarvitse juurikaan vaatetta.
1
0
I would recommend for a friend
Christian E.

30.09.2018
The coveralls I received have vertical high-vis stripes on the lower leg, and horizontal stripes on the forearms, no hook and loop on the chest, and a drawstring on the inside at the waist, so there seems to be some variation with these beyond shade of olive drab, extent of use/repair, and presence of national markings.
1
0
I would recommend for a friend
Rod R.

15.10.2018
10/10 came with a bounty wrapper, who ever had it before me had great taste. It smells a bit musty and the arms are short but otherwise it's fine. The short arms seem to be a theme with German gear. I have a liner that has the same problem. Mine also has the reflectors mentioned on other reviews.
1
0
I would recommend for a friend
Antti R.

31.10.2018 (Edited 31.10.2018)
Ostin kahdet haalarit kun halvalla sain. Saamani haalarit oli todella vähän käytetty ja tuskin ne päällä on tehty suurempia remontteja.

Toisen haalarin taskuista löytyi karkkipapereita, joten sen haalarin entinen käyttäjä on varmaan keskittynyt enemmän vierestä katsomiseen, kuin töiden tekemiseen.

Koko systeemissä kannattaa valita reilumpi koko, mitä taulukko suosittelee.

Ainakin 183cm pitkälle ja rinnanympärys 96, koko 6 on vähän tiukka,. Kyllä se päällä remonttia tekee mutta hihat on vähän lyhyet ja kurkottaessa pienetkin munat puristuu kasaan.

Ostin toiset kokoa 12 joka on just sopiva, alle sopii vaatetta tarvittaessa ja haalari ei purista missään asennoissa. Hihatkin peittää käsivarret kokonaan hitsaus ja rälläköintihommiin.
1
0
I would recommend for a friend
Mika S.

11.04.2019
Oivallinen vaate, ehjä ja suht siisti eikä haisekaan pahalle. Tunkkaisuus, joka vaatteessa oli, lähti pesukoneessa. Kuten muutkin ovat huomanneet, jos käyttäjä on pituutensa puolesta kokohaarukan yläpäässä, niin haalari voi vähän kiristää alapäästä kurkottaessa ylös.

Yksi piste tippui, sillä haalareiden kokoskaala on vissiin kokenut pesussa tms. uudelleenarvonnan, tai sitten sain aluksi virheellisen koon. Tilasin koot 8 ja 9 ja palautin sen, joka oli selvästi tiukempi päälle kokolappuja sen kummemmin vilkuilematta. Myöhemmin huomasin, että minulle jääneen lapussa lukee koko 8. Vaihdoin tiukemman kokoon 14, joka taas oli aivan mahdoton teltta - paljon väljempi, kuin kumpikaan aiemmin saamani. Nyt kokeiluun lähti vielä koko 13, sillä pitämäni 8 on leveytensä puolesta just eikä melkein, alle mahtuu vaimari. Itse olen 182/110.
0
0