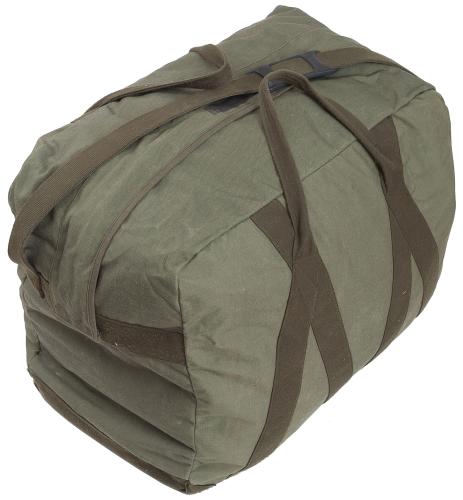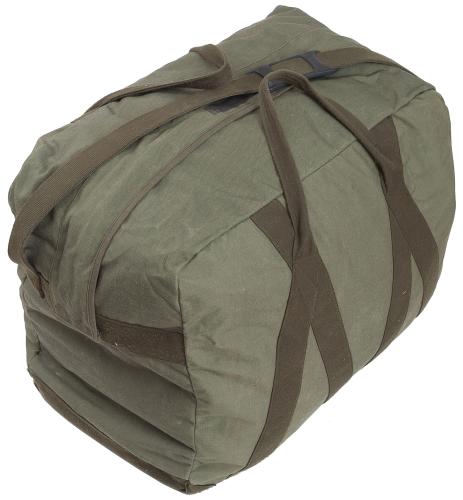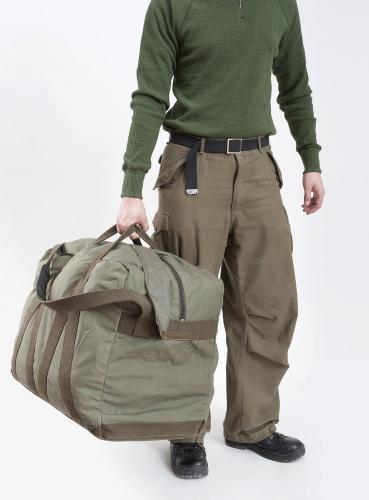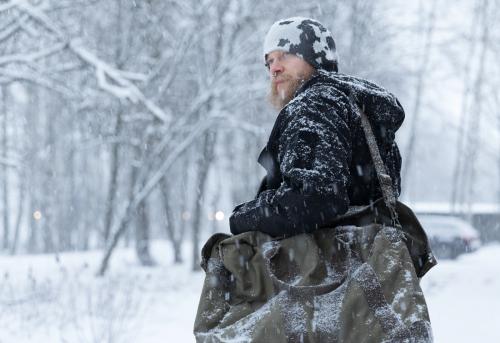 BW duffel bag, 100 l, surplus
Price 31.99 USD
excluding VAT
A big, single compartment bag for carrying heavy loads. Tough, simple, effective, and above all cheap!
Waiting for restock, no estimated time for arrival. With surplus the restock date is unknown due to sometimes poor availability. Request restock notification and we will email you as soon as this product is available.
This product has used and returned variations. Used are washed and unbroken. Heavily used are also washed but might be missing buttons, have tears, main zipper can be broken etc. Read more about Kierto.
Trouble with the metric system? Try our converter: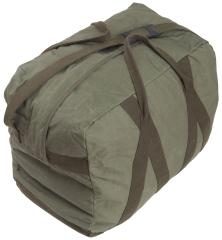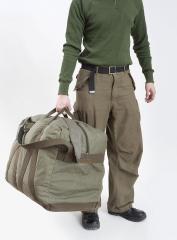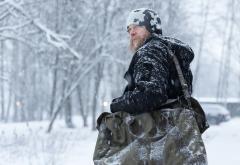 A big, single compartment bag for carrying heavy loads. Tough, simple, effective, and above all cheap!
The carry handles wrap around the bag adding strength. Most bags have an adjustable shoulder strap and a small zippered pocket inside. The zipper shield has a velcro base for name tags. The bags close with a zipper, which is covered with a velcro flap. The zipper features a ratchet lock preventing it from opening on its own, and it unlocks automatically as you pull the tab.
The bottom has a plastic stiffener to keep the bag in shape and protect whatever is inside. It's screwed on with six metal pads on the outside to protect the bag from abrasion - and allows you to slide it across the floor.
Some might have markings made by the previous owner, such as names (yes, despite the name tag velcro) and morale-boosting slogans. The latter might not be profane, but they will be in German, so they definitely appear as such.
Dimensions: 60 x 50 x 34 cm / 23.5" x 19.5" x 13.5"
Volume approx: 100 liters / 3.5 ft3
German army surplus
These are in used, but perfectly serviceable condition.
Recommendations
Loading products...
Reviews
You have already submitted a review. You can edit your text by clicking on it.
Log in and write a review.
Remove filter
Suomi
(22)
English
(17)
I would recommend for a friend
Pablo V.

14.03.2017 (Edited 14.03.2017)
I meant ti give it 5 stars. It's big and resistant. And that's all you need, a reliable canvas bag.
13
1
I would recommend for a friend
Kalervo M.

25.03.2017
Ollut käytössä muutaman vuoden. Sain erittäin vähän käytetyn yksilön. Tyylikäs, oliivinvihreä kuosi ei mene koskaan pois muodista. Uskaltaa lastata aivan täyteen, ennen loppuu käyttäjältä kantovoima kun kassilta kestävyys. Kätevä kaikille reissuille, saa yhteen kassiin ison määrän tavaraa. Kun tilaa Lekasta tarramuotoisen nimilapunkin, näyttää erittäin prolta.
13
1
I would recommend for a friend
Jere V.

16.05.2017 (Edited 16.05.2017)
Erittäin hyvä tavaran kuljetukseen ja syö sisäänsä sitä tavaraa muuten aivan järkyttävästi.
7
0
I would recommend for a friend
Reed M.

21.06.2017 (Edited 22.06.2017)
Much bigger than expected, I travel quite a bit with mine and it has worked perfectly! Very easy to keep organized.
7
1
I would recommend for a friend
Ville N.

12.07.2017 (Edited 12.07.2017)
Vihaisen toimiva matkasäkki, viheliäisen inha olkalaukku. Paksu, raskas ja peräänantamattoman jäykkä muovikovike pitää säkin pohjan särmänä, mutta olalla kannettaessa hakkaa säären/lantion/vyötärön mustelmille. Kahvoja voi yrittää käyttää reppuhihnoina merimiessäkin tyyliin, mutta hartianleveys saa luvan olla aika kapea eikä silloinkaan hirveästi mukavuudella juhlita.

Tahdotko kestävän paketin X:llekymmenelle kilolle vaatetta ja rompetta jonka voi nohevasti tyrkätä takakonttiin tai bussin ruumaan? Tää on hyvä.

PS: Raahasinpa tällä kerran 20 kilon murikan terästä naapurikunnasta juna-patikalla kotiin. Olkahihnan liukueste puri takin läpi hartiaan verta tihkuvan ruutukuvion. Kassi ei ollut moksiskaan.
17
0
I would recommend for a friend
Mika H.

20.07.2017
Tällä on käyty monet reissut. Käytössä myös toisinaan lentomatkoilla kun odotettavissa ei ole pitkiä kantomatkoja. Ei rikkoonnu matkalaukkukäsittelijöiden käsissä. Käytössä kaikkiaan kolme kappaletta.
4
0
I would recommend for a friend
Jean-François G.

29.07.2017
A rigid bottom, a shoulder strap, two handle and an internal compartment ... what more could you ask for?
9
0
I would recommend for a friend
Mikko T.

16.08.2017
Turhan Iso kauppakassiksi.Vetoketjujen narut aukeaa joskus.
1
7
I would recommend for a friend
Jean N.

22.08.2017
Great large bag that will fit most needs.
6
0
Kierto Circular Economy
Return this product used but clean and unbroken, and you'll receive half of the product's original price as Varusteleka credits. Service is available only in Finland. Only Registered users can make Kierto returns. See more information about Kierto.