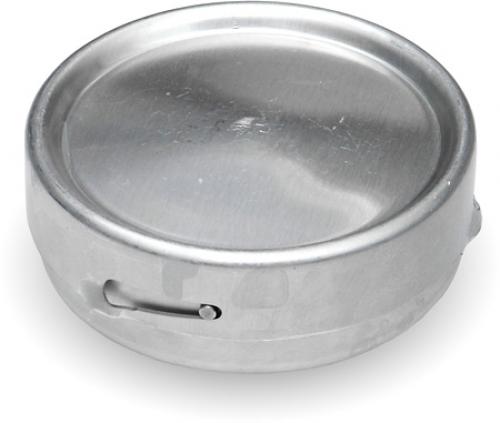 BW butter can, aluminium, surplus
Price 3.99 USD excluding VAT
Flat Rate Shipping to USA $9.99
100 % recommends
Sold 28 pc in the last two weeks
Trouble with the metric system? Try our converter: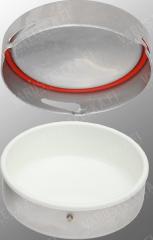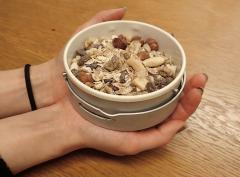 The Germans (and some others) had a peculiar way of issuing soldiers with butter or cheese that is then carried into battle in small cans like these. For the regular Joe/Jane, this little aluminium can is a handy way of storing small stuff.
When closed, this is air- and waterproof. Lined with plastic on the inside. Diameter about 10 cm.
Condition
In used but nice serviceable condition. We recommend washing this before use.
Recommendations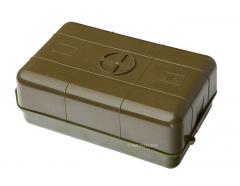 Polish first aid box, plastic, unissued
9.99 USD
Similar product.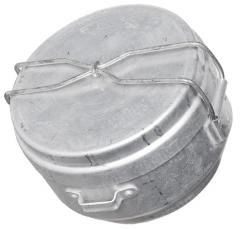 Czechoslovakian mess tin, aluminum, surplus
9.99 USD
Viewed together.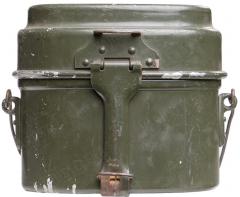 Hungarian mess kit, surplus
9.99 USD
Viewed together.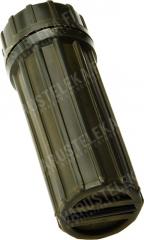 Mil-Tec US Army model matchbox, Olive Drab
1.99 USD
Similar product.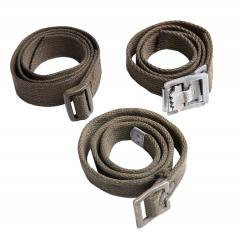 BW general purpose strap, surplus
2.99 USD
Viewed together.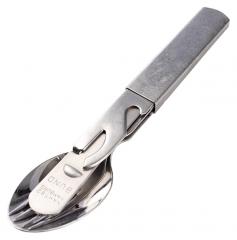 BW field cutlery set, surplus
9.99 USD
Sometimes purchased with.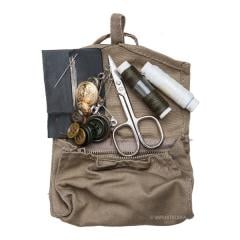 Italian sewing kit, surplus
2.99 USD
Sometimes purchased with.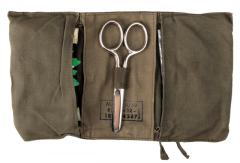 BW personal sewing kit, surplus
3.99 USD
Sometimes purchased with.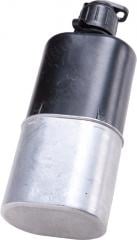 Swiss M84 canteen with metal cup, surplus
9.99 USD
Sometimes purchased with.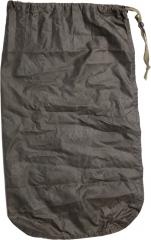 British PLCE bergen liner bag, small, surplus
2.99 USD
Sometimes purchased with.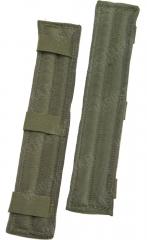 BW shoulder strap padding, pair, surplus
4.99 USD
Sometimes purchased with.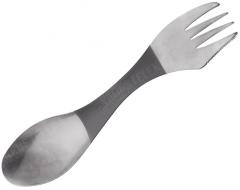 Light My Fire Spork Titanium
17.99 USD
Might be of interest.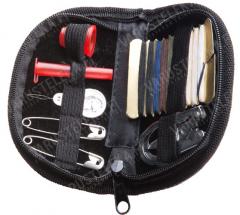 Mil-Tec sewing kit
2.99 USD
Might be of interest.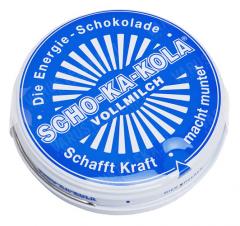 Scho-Ka-Kola, 100 g tin can, wholemilk, BLUE
2.99 USD
Buy also.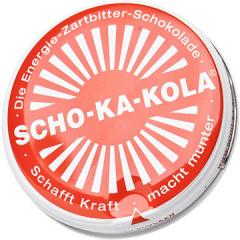 Scho-Ka-Kola, 100 g tin can, dark, RED
2.99 USD
Buy also.
Reviews
You have already submitted a review. You can edit your text by clicking on it.
Log in and write a review.
Remove filter
Suomi
(10)
English
(14)
I would recommend for a friend
Tommi M.

29.09.2016 (Edited 18.11.2016)
Saksalainen osaa. Voi pysyi kiinteänä ja rasia viileänä kolmen päivän vaellusreissun ajan lämpötilan huidellessa +10 - +20 C:n välillä. Muista pestä ennen käyttöä.
3
0
I would recommend for a friend
Eetu T.

29.09.2016 (Edited 29.11.2016)
Siitä en osaa sanoa miten toimii alkuperäisessä käyttötarkoituksessaan, mutta toimii piipputupakan jemmaamisessa paremmin kuin hyvin!
4
1
I would recommend for a friend
Nyt L.

29.09.2016 (Edited 29.11.2016)
tätä käytettiin ennen selvitymisrasiana kilkkeineen aika paljonkin. Sinne on myös hyvä varastoida pienet nippelit , muistitikut jne varmaan talteen. Voihan siellä kyllä syötävääkin säilyttää muovisisuksensa ansiosta.
3
0
I would recommend for a friend
Patrice B.

26.07.2017 (Edited 23.05.2019)
Super ! to keep food rations ! very good condition, good old style, and always effective ! One of essential item for camp, outdoor ...
10
0
I would recommend for a friend
Mikael O.

06.08.2017
Perfect gear that I didn't know how useful it would be.
We use it as the butter-box on the kitchen bench. Keeps flies and cats away from the butter!
Have it in my hunting pack for snacks, jeerky and other things. Keeps it dry and safe.
3
1
I would recommend for a friend
Pol D.

13.10.2017
Just as I expected it to be, as it is German made ;-)
Never had to use something like it before, but plastic ziplock thingies tend to get punctured and leak...fat chance of this happening with this thick alluminium construction and locking system. Multi function pieces of kit are the only things I tend to buy, so, this is nothing more then that : multi-functional.
5
0
I would recommend for a friend
Sami J.

15.10.2017
Toimii. Maksimiaika mistä itsellä kokemusta voin säillyttämisestä, on 10 viikkoa. Kenttäolosuhteet, kesä ja Lapin isompi erämaavaellus. Kolme oli mukana näitä ja hämmästelen säilytyskykyä. Välttelin kyllä auringonpaisteessa säilytystä.
2
0
I would recommend for a friend
Janne L.

27.10.2017
Great tin! Fits almost 150g of beef jerky, so far i've not seen any sign of it wanting to pop the lid even after flying around a bag for six days.
2
0
I would recommend for a friend
Hunter L.

13.01.2018
Bought one locally and am very happy with it. It holds plenty of sunflower seeds for a shift at work. Will be ordering more.
4
0
I would recommend for a friend
Charles P.

12.03.2018
It is extremely robust but not water tight, while it would be silly to carry water in it I had hoped to carry things like pickled vegetables in it, but that would leak.

I did try using it as intended and did a days walking with nothing but a small loaf and this with butter. I am glad the British Army never tried to feed me like that, and I wont be doing it again.

I have ordered some rum butter for my next experiment.

I also found that it will store a fish cock removed from its tin, see my comment on the fish cock.
4
0
I would recommend for a friend
Jani V.

20.03.2018
Rakentavaa....
En saa kiinni kunnolla enkä ole heikointa mallia, mutta työkalut pysyy kädessä ja näytän vähän tohon koloon metalliviilaa niin menee "tappi" kolon perille asti niin kuin kuvassa. Valkoinen muoviosa oli terävä sitä hion hienolla hiekkapaperilla Eiköhän tästä kelpopurkki saada. Siisti purnukka.
0
0
I would recommend for a friend
Tomi L.

07.04.2018
Adoptoin voirasian sen nimikäyttöön, eli säilyttämään pienemmän määrän voita helpommin saatavilla kuin joka kerta aukaisisin voipaketin (m/meijerivoi) ja lyhyen kokeilujakson jälkeen olen tyytyväinen tuotteeseen aiotun käyttötarkoituksen osalta.

Hankkiessani tuotteen huomasin, ettei kannen sulkumekanismi ihan toiminut ja syyksi diagnosoin sen, että rasian alaosaan kuuluva muovi ei ollutkaan kunnolla kiinni/riittävän syvällä rasian pohjassa. Lievä fyysinen väkivalta ja kiroilu auttoivat näyttämään muoville kaapin paikan ja nyt kannen saa kunnolla kiinni. Muovin (uudelleen)kiinnitys kävi kyllä keskiraskaasta jumpasta, en tiedä onko kyseessä rasian ominaisuus ettei muovi vaeltele itsekseen vai oliko oman kappaleen kohdalla sattunut jonkinlainen valuvinouma joko muovissa tai alumiinissa.
0
0
I would recommend for a friend
Adam G.

02.05.2018
Doesn't do much that a regular snap-on plastic container wouldn't but it's pretty much bearproof.

Buyer take note: According a German friend of mine the use of these was largely discontinued in the 80's, and apparently soldiers were more likely to store their cigarettes in it than anything else.
3
0
I would recommend for a friend
Antti H.

23.05.2018
Täyttää tarkoituksensa paremmin kuin itävallan muovinen rasia. Painoa omalla yksilöllä on 170g, sisälle mahtuu helposti 150g voita, ehkä vähän enemmänkin. Jos oikein sulloisi sen 170g niin yhteyspaino 340g, voissa 720kcal jolloin paketin kaloritiheys 720*1.7/3.4 = 360kcal/100g. Pärjää ainakin kaurahiutaleille ja makarooneille.

Voita on kiva levitellä leivän päälle maastossa, menee paljon paremmin alas kuin kuivana. Kesäisin voi pysyy myös mukavan helppolevitteisenä. Itselläni ei ainakaan ole voi mennyt tässä rasiassa pilalle Suomen kesässä.

Näitä ei varmaan ole koskaan käytetty, tai sitten voita on otettu rasiasta niin hellävaroin, ettei muovipinnassa ollut naarmun naarmua. En tosin keksi millä tämä onnistuu, itse olen lusikalla ottanut ja silläkin saa naarmuja. Ulkoapäin rasia näyttää siltä, kun sitä olisi kannettu vuosikymmenet mukana. Ehkä näitä oli pakko roudata mukana?
1
0
I would recommend for a friend
Johan G.

21.10.2018
I got one of these from another website a few months ago and there great. Keep in mind however that if you use this in the summer and it +25c or higher the butter is gonna start melting, i used this during the drought in sweden 2018, but if it less than +20c then it should be no problem.
3
0
I would recommend for a friend
ted k.

19.11.2018
Nice container. Reqd some minor cleaning but otherwise,mint. A little too heavy for backpacking but I will be filling it with butter for any other type of camping.
2
0
I would recommend for a friend
Ossi K.

24.04.2019
kestää hyvin ja pitää nestettä sisällä
0
0
I would recommend for a friend
Nathaniel L.

06.05.2019
Perfect for holding snacks and other small items, the red rubber circle and white plastic piece are removable for easy cleaning. minor scratches and duller metal than i expected, but that's a positive to me. I have tested it, but I am yet to take it out to the field with me. Generally a strong, long lasting, useful product.
0
0
I would recommend for a friend
Mark W.

07.07.2019
The dish I received was in great condition, but lightly used. The stamped markings are deep and perfect. It is dated 1963. These have hundreds of uses, and I now own three!
0
0
I would recommend for a friend
James S.

16.07.2019 (Edited 16.07.2019)
I bought this for the girlfriend and she gives it a 4 star because the photo of the woman holding it is misleading; in the photo it looks like it would hold a decent serving of cereal with room to spare but it is very shallow. For the price of 4.99 Canadian it is a cool item, good for somethings but not for a food bowl. The metal is very strong but handle the plastic insert with some care.
1
0
I would recommend for a friend
Julius H.

12.08.2019
I bought two and soon ordered two more. I always have one with me. I use them at home to store butter outside the fridge, with jerky etc during hikes, and so on. When traveling for business or pleasure, I load them up with nuts and dried fruit from the hotel breakfast bar or the airport lounge. After almost one year of daily use, I've yet to have one accidentally open in my bag. I haven't tried anything too liquid in them and, frankly, don't plan to.

Note that these aren't all from the same manufacturer, so the lids and internal plastic liners aren't always 100% interchangeable.
0
0
I would recommend for a friend
J-P M.

07.11.2019
Ostin pari muutenvaan, aika jykeviä purkkeja ja perskeles. Toinen toimii hyvin kun katsoin vain että muovisisusta on kunnolla pohjassa (muovissa on ura joka tulee alumiinin reunan päälle) mutta toisen kumitiiviste (joka lähtee nätisti irti veitsenkärjellä varovasti vääntämällä) näyttäisi niin lihavalta ettei se mene kunnolla kannen uran pohjaan asti eikä purkkia pysty näin ollen sulkemaan kunnolla. Muutenkin kiristyslovien reunat ehkä vaativat pientä viilaamista toimiakseen 100% sulavasti. Muovisisustat molemmissa naarmuttomat, toisessa kyllä on reunajäljistä päätellen seilannut jonkulainen purkki tms. Kannen sisäosa on muuten lakattu tms. koska se on vasten sisältöä.

Tuo pähkinäsekoitustuotekuva tosiaan hämää, siinä on aivan tosipienet tassut.
0
0
I would recommend for a friend
Konsta H.

09.11.2019
Mainio jämäkkä purnukka vähän minkä vaan sellaisen säilyttämiseen, joka tämmöiseen purnukkaan sopii. Oman yksilön (täytyy ostaa lisää, koska täähän on kunnon hyvä) tiivisterinkula tahtoo irrota kannesta itsekseen, mikä voi haitata käyttöä keskellä metsää jos tiiviste putoaa avatessa vaikka suden hampaisiin tai viereiseen jokeen. Sen korjannee parilla liimatipalla tai vasaroimalla kannen uraa jämptimmäksi.

Tiivisteen ja muovikupin saa triviaalisti irtikin alumiinikuoresta; näin sinne saa vähän lisää tilaa, jos ei tartte suojata sisältöä amuliinikontaktilta muovilla. Toisaalta ellei kumpikin ole kohdillaan, niin kuoren lukitus hölskyy, ellei sinne ängetty sisältö paina kuoren puoliskoja lukitusta vasten (kuten varmaan painaa, jos ei muuten olis mahtunu). Kaikenmoinen kumi tuppaa kuivumaan ajan kanssa; tiivisteen hapertuminen kymmenen vuoden päästä arveluttaa. Pitänee rasvata sitä säännöllisesti vaikka voilla.

Pro tip! Tänne sopii sisään kaksi kolmasosaa tuotteesta 29780 Savotta Kädenlämmitin 3 kpl. Kolmaskin menee nippa nappa jos muovikupin ja tiivisteen poistaa. Ei pelkoa lämmitinpussukan puhkeamisesta tai naksahtamisesta rinkassa/reisitaskussa.

PS. Pienestä sitä voi ihminen ilahtua päivän päätteeksi. En oo koskaan saanut hinta-/viivakoodilappua niin siististi irti kuin tän pohjasta. Kirjoitin tän arvostelun pelkästään sen takia. Tämmöstä lappuliimaa kaikkialle, kiitos.
0
0
I would recommend for a friend
Roger M.

20.12.2019 (Edited 20.12.2019)
Nice tin. Stays closed with a friction twist-lock with 3 lug-type things on the sides. Has a rubber gasket around the lid.

A half-pound of butter fills this up perfectly (standard 2 sticks in US, it's about 220 grams of butter). Soften it up to room temp then mash it in there.

I'd wager most would find this to be too heavy for backpacking and would opt with a simple plastic bag instead.
0
0