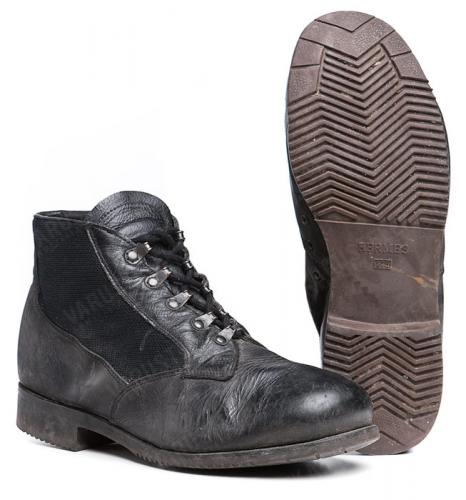 Bundesmarine deck shoes, surplus
Price 13.99 USD 27.99 USD excluding VAT
Loading products...
Trouble with the metric system? Try our converter: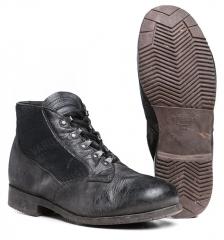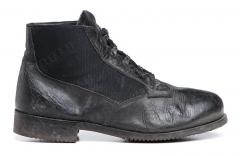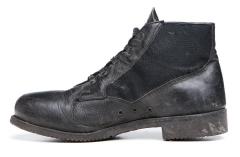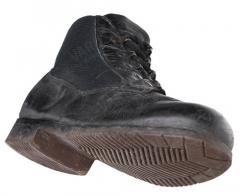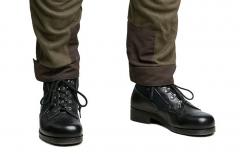 German navy low service shoes - unlike in the army, the shaft length matters only under the deck. Leather & cordura uppers, rubber sole. The grip should be pretty good on slippery surfaces, these being meant to be used onboard ships. Usually in better condition than pictured!
The cap and back are leather, the shaft is textile. No shock absorption properties, so you should adopt a fairly rolling step with these. The tongue and top are padded for comfort. The sole is antistatic and oil resistant. On a small note concerning wet weather and puddles, these have small ventilation holes on the instep. While these undeniably keep your feet cool in hot weather, they also let water in (but out too).
Size info
Sizes in the Mondopoint system, followed by the corresponding EU/French size.
Condition
Used. These have sometimes seen some miles but are still in serviceable condition. Pictured is a below-average condition pair!
Recommendations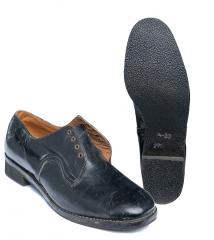 Russian Oxford shoes, surplus
13.99 USD 22.99 USD
Similar product.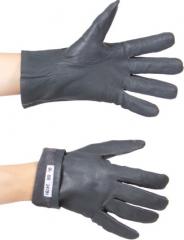 BW leather gloves, surplus
7.99 USD
Often purchased with.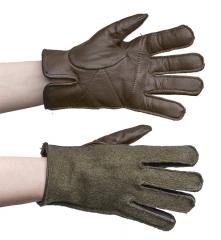 French wool/leather gloves, surplus
13.99 USD
Often purchased with.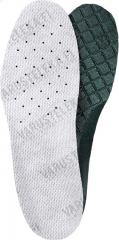 TACCO Player insoles
6.99 USD
Often purchased with.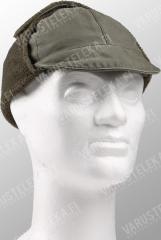 BW field cap, cold weather, olive green, surplus
3.99 USD
Often purchased with.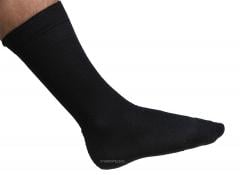 Särmä Merino Socks
9.99 USD
Might be of interest.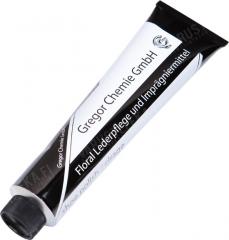 BW shoe polish
3.99 USD
Buy also.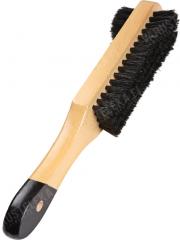 Shoe brush, dual action
5.99 USD
Buy also.
Reviews
You have already submitted a review. You can edit your text by clicking on it.
Log in and write a review.
Remove filter
Suomi
(22)
English
(4)
I would recommend for a friend
Antti H.

27.03.2017 (Edited 27.03.2017)
Hämmästyttävän laadukkaalta vaikuttavat kengät. En ole asiantuntija, mutta vaikuttaa, että kengänpohja on ommeltu kiinni blake stitchillä ( http://www.primermagazine.com/wp-content/uploads/2014/04/ShoeConstruction/Blakestitch.jpg ). Pohjaan on sitten liimattu commando-kuvioinen kumipohja/kanta kiinni päälle, jonka voinee suht helposti vaihdattaa uuteen suutarilla. Eli tämä kenkä ei liene pelkällä liimalla kasassa.

Nahka vaikutti suht hyvälaatuiselta ja mukavalta, pehmustettu kieli, osittainen nahkavuoraus (kärki sisältä jotain kangasta, toivottavasti kestää..) ja kengän sisäpohja on nahkaa. Mukana tuli verkkomaiset vihreät pohjalliset. Lesti on yllättävän leveä ja varpaille riittää mukavasti tilaa, vaikka normaalisti mulle on vaikeaa löytää varvasosastolta riittävästi leveyttä ja korkeutta. Näihin menee heittämällä vaikka villasukka, eikä ahdista. Ehkä toivoisi, että vedenpoistoaukoissa olisi ritilä suodattamaan roskia ym. mutta niitä kun ei laivoilla pahemmin ole...

Positiivinen yllätys!
18
0
I would recommend for a friend
Mika J.

14.04.2017 (Edited 03.05.2017)
Nämähän olivat aivan uutuuden karheat.
16
0
I would not recommend to a friend
Timo H.

07.05.2017
Mulla nahka kengästä alkoi kesiä vuoden käytön jälkeen. Joku vatipää astui sitten kärjen päälle ja siitä kuoriutui irti kerrosta. Varastossa maanneita kenkiä pitää myös hinkata pehmeiksi, kannattaa ostaa samalla Leka-Valtterilta myös valjasrasvaa.
1
8
I would recommend for a friend
Ville N.

10.06.2017 (Edited 10.06.2017)
Löytyi mullekin vielä töppöset tuosta lajittelun peukuttamasta lastista. Sama vinoneliö pohjassa, yhtä lailla kuin pakasta reväistyt. Vihreät verkkopohjalliset talon puolesta. Jos nämä ovat ihan oikeasti niin laadukkaat kuin antavat itsestään ensiköpöttelyn jälkeen ymmärtää (en ole ammattikenkäilijä), niin hinta/laatusuhde on vähintäänkin pöllämystyttävä.
5
0
I would recommend for a friend
Markku K.

15.06.2017
Aivan pakasta vedetyn oloiset, jo parin päivän käytön jälkeen mukavasti istuvat, ainakin minun jalkaani. Kannattaa käyttää melkein kenkien hinta toistamiseen ja ostaa mukaan Jalaksen pohjalliset, sopii kuin nakutettu ja nostaa kävelymukavuuden uusiin sfääreihin.
4
0
I would recommend for a friend
Laila L.

25.07.2017
+ Jalaksen pohjalliset = ykköscombo! Käytän näitä työkenkinä, olen ruotsinlaivalla töissä.
4
1
I would recommend for a friend
Jason S.

18.08.2017
Great quality shoes for the price.
7
0
I would recommend for a friend
Santeri K.

22.08.2017
Nää on ihan jäätävän hyvät kengät, ja myös tosi mukavat. Ovat omiaan työkenkinä, ainakin näin museotöissä.
4
0
I would recommend for a friend
Tero L.

28.08.2017
Klassikkoainesta!
Nämä ovat ulkoisesti muita sotilaskenkiä kapeammat ja sileämmällä pohjakuviolla. Sopivat silti kelvollisesti Suomalaiseen lättäjalkaan ja pitoakin tuntuu riittävän. Hyvä saumojen viimeistely kertoo korkeasta laadusta.
Rouvan mielestä ylirumat, joten soveltuvat arkeen ja juhlaan.
Niksinurkka: Mikäli sisäsyrjien "tuuletusreijät" eivät jostain syystä miellytä, niin ne saa näppärästi umpeen Sugru-ihmetatinalla.
3
0
I would recommend for a friend
Otto L.

09.09.2017 (Edited 09.09.2017)
Kun on hinnaltaan näin halvat, niin mikäs siinä. Huomionarvoista näissä on se, että kengässä kantapään kohdalla on sellainen muovinen kovike, jonka tarkoitus on kai tukea kantapäätä ja parantaa istuvuutta. Mutta se tekee myös sen, että jos kovike hankaa jalkaa, on näillä kengillä aika ikävä kävellä, muovi kun ei muotoudu sopivaksi samalla tavalla kuin nahka/ muut materiaalit. Muovituki on tosin melko matala, ja itseäni se ei ainakaan häirinnyt. Varpaille on reilusti tilaa (aika yllättävääkin jopa), istuvuus muutenkin on hyvä. Pohja on painava, mutta päkiän kohdalta taipuisa. Hemmetin laadukasta nahkaa. Iltti on pehmustettu, ja reiät sivussa tuulettaa kivasti kenkää.
3
0
I would recommend for a friend
Ville L.

16.09.2017
Aika paljon kenkää tällä rahalla, jos siis saa parempaa erää. Laitoin näihin Meidlin pohjalliset ja ne sopii tosi hyvin. Nämä on yllättävän mukavat pitää jalassa pitkiä aikoja: varmaan mahtuu mukavasti liikkumaan ja sivun rei'istä vaihtuu ilma. Ilman lisäksi niistä sopii toki myös vesi, sisään ja ulos. Ulkoisesti ovat aika siron näköiset koska pohja ei jatku yhtään reunan yli. Maltillisesti pehmustettu varsi ja kieli lisää todela paljon mukavuutta.
3
1
I would recommend for a friend
Henri H.

21.09.2017
Kunnon maiharin tuntoiset kengät matalemmalla varrella. Ei sattunut itselle tulemaan näitä kuuluisia "pakasta vedettyjä" malleja. Pienellä puhdistuksella ja lankkailulla näistä sai kyllä todella komean näköiset kengät. Ehdotonta vastinetta rahoille!
3
0
I would recommend for a friend
Heikki R.

22.09.2017
No niin, siis uudet nämä oli. Hinta/laatusuhde aivan oivallinen ja sen verran hyvin ja hyvistä raaka-aineista kengät on tehty, että varmasti jää käyttökuntoisena jälkipolville perinnöksi.
3
0
I would recommend for a friend
Juha T.

30.09.2017
Lesti on mukavan leveä ja kengät muutenkin mainiot. Oma parini oli lisäksi täysin käyttämätön.
2
0
I would recommend for a friend
Martin-Éric R.

31.10.2017 (Edited 06.11.2017)
Vaikka muutamissa parissa on pieniä vikoja, nämä tuntuu olevan ihan pakasta vedettyä uudenveroista tavaraa. Näissä tuntuu olevan kahden eri valmistajan kenkiä: zigzagpohjaiset ovat leveälestisiä, vinoneliöpohjaiset ovat kapealestisiä. Kankaallisten sivuosien ansiosta nämä kengät hengittävät hyvin ja tuntuvat mukavalta jalassa. Sisällä on hassuja verkkomaisia pohjallisia jotka vaihdoin huovallisiin. Ylipitkät puuvillalliset nauhat taas vaihdoin Mil-Tecin 80cm muovisiin nauhoihin jotta nämä pysyisivät nätisti pois tieltä piilossa farkkujen alla. Tästäpä hyviä halpoja kävelykenkiä. Pisteet!
0
0
I would recommend for a friend
Otso R.

02.11.2017
Nämä on mondopoint-kooltaan täydelliset jalkaan yhdellä sukalla, kenkä on kunnon materiaalia, käy lankattuna hienostokengästä ja oma pari oli täysin iskemätön. Melkein rikollinen olo ottaen huomioon tossujen hinnan.
2
0
I would recommend for a friend
Miska R.

25.02.2018
Tilasin kengät ajatellen että käyttäisin niitä arkikävelykenkinä mutta saamani kengät ovat niin hyvässä kunnossa ja tyylikkäät ja siistin näköiset että näitä voi käyttää myös puvun kanssa virallisuuksissa. Kengät eivät tarvinneet mitään käsittelyä kun ne sain. Pohjakin on täysin astumaton eli uskoisin kenkien olevan täysin käyttämättömät. Jalaksen pohjallinen kenkään ja tässä ovat erinomaiset kengät. Suosittelen! Mahtava yllätys kuinka hyvässä kunnossa ovat!!
1
0
I would recommend for a friend
Jan H.

27.02.2018
Comfortable and high quality!

My pair was almost brand new, except for some minimal sole wear on heel. They are also probably from a much newer batch than the (first) product images, as mine are thicker and not as sleek.

Ventilation/drainage holes are great when it's hot, and terrible when it's cold. It's a bad idea to wade in mud or dirt with these.
Probably best worn as work boots, or just casual boots, in summer time.

For the price, another no-brainer!
5
0
I would recommend for a friend
Pasi L.

14.03.2018 (Edited 17.03.2018)
Nyt on hyvät kengät! Sain neitsyet kengät. Käytän koulussa ja töissä. Päivän on kengät jalassa ja illalla sukka on kuiva kengät riisuessa. Kangas sivuilla ja reiät sisäsyrjässä on nerokasta!! Lisäksi ennennäkemätön verkkopohjallinen on jotain, mitä pitäis löytyä kaupoista hyllytavarana!! Myydään jotai aktiivihiilipaskaa, joka "ehkäisee hajuja"... ei. Tässä ratkaisu: hengittävät, ilmavat pohjalliset ja hengittävät siistit kengät!! Edes jeesussandaalit tai kroksit ei vedä ilmavuudessa ja käyttömukavuudessa vertoja näille klopoille!! Lisäksi nämä ovat huomattavasti uskottavammat kengät kuin kroksit, jotka ei sovi kuin Tuurin tarjoushaukoille. Tai kävelyyn tuvan ja saunan väliä. Yöllä. Kännissä.

Lisäys: Vaimo halus samanlaiset klopot. Nehän hän sai. Kiitoksia Leka! Hyvä pulju!! Kyllä on kiva ostaa hyvää kamaa !!
4
0
I would recommend for a friend
hans k.

18.04.2018
The pair I received were near new , I used them all last month at work . They look narrow but feel great after 10 hours with normal width feet , good traction , non maring floors , keep a shine well . Great to find them in larger sizes , super quality build .
3
0
I would recommend for a friend
Pyry P.

23.04.2018
Omat oli pakasta vedetyt. Sakemanni väsännyt popot vimosen päälle ja äärimmäisenä plussana sisälle menee Jalaksen FX2-pohjallinenkin! Tähän hintaan tälläistä tavaraa, vain Varustelekasta!
0
0
I would recommend for a friend
Lassi H.

13.06.2018
Sain omani täysin iskemättöminä ja on kyllä kertakaikkiaan erinomaiset kengät. Ainoana miinuksena mukana tulleet kengännauhat kyrvähtivät totaalisesti parin kuukauden käytön jälkeen.
0
0
I would recommend for a friend
Kari K.

01.08.2018
Tulivat eilen ja tänään kauppareissulla kävin suutarilla ostamassa uudet nauhat, pohjalliset sekä kysymässä mielipuolta kengistä.
A) nämä monot pitää huoltaa ts. laittelin teiltä saatua valjasrasvaa pintaan, enkä alkanut hiustenkuivailemaan vaan pistin parvekkeelle, kun tuolla on jo kuukauden ajan ollut jokin valoilmiö taivaalla ja on edelleenkin niin rasvakyllästys sujuu sielläkin....
B) Pohjatikkaukset ja saumat ovat ok, pohjan voi siis tarvittaessa uusia.
X) Nauhojen läpivientilenkit ovat kuulemma (ja ite katsottuina) pyöristettyjä, ts. nauhat eivät kulu poikki kiristäessä? Kaikkea sitä suutarin silmillä näkeekin...
Lopputulos:
Erinomainen ostos ja lällällää, jos tää oli viimeinen satsi!
1
0
I would recommend for a friend
Marko L.

13.12.2018
I have only one day's experience of these shoes (came today), but they feel so comfortable and look so great I just want to keep them in my feet 'till I go to bed. If you get unissued pair (like I did), you will not be disappointed. We are talking now about a quality stuff - which can expected for German Navy.
0
0
I would recommend for a friend
Onni-Pekka H.

28.12.2018
Kengät olivat täydelliset!Kelpaa kävellä lähes kaikkialla.Mukavat jalassa,lämpimät ja muutenkin hyvät.Suosittelen lämpimästi!
0
0
I would recommend for a friend
Bjornar M.

17.03.2019
As far as I can tell, brand new. Just add a comfy insole and you are good to go.
0
0