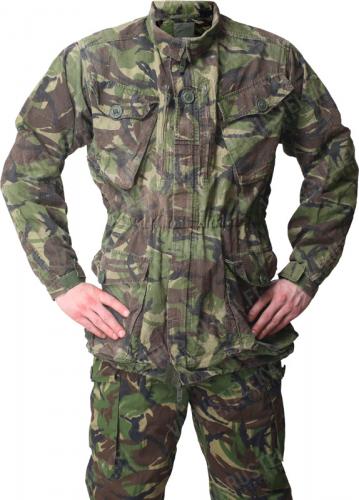 British CS95 parka, ripstop, DPM, surplus
Price 18.99 USD excluding VAT
Flat Rate Shipping to USA $9.99
90 % recommends
Sold 3 pcs in the last two weeks
Loading products...
Trouble with the metric system? Try our converter: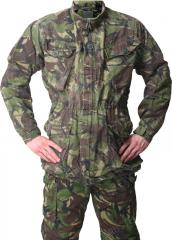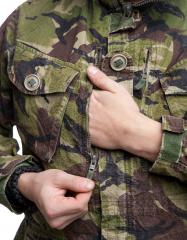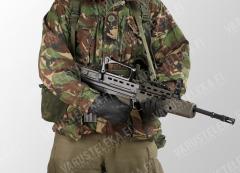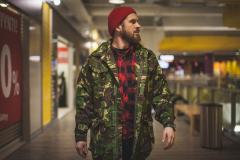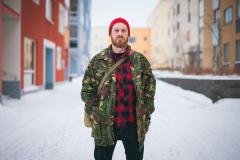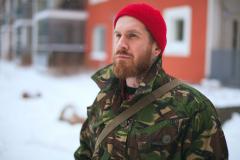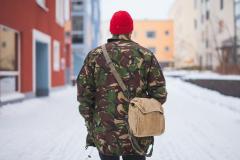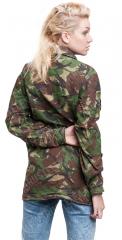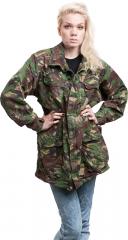 British Army Soldier 95 parka with DPM camouflage. Kinda like the classic Windproof Smock, but slightly lighter and not as oversized. A very nice allrounder whenever you need a decent jacket - just stuff a thick fleece or a sweater underneath if needed.
In a nutshell
Unlined, ripstop reinforced field parka
A proper handful of useful pockets
Made in England!
A true go-to parka
The parka is made of very durable windproof, ripstop reinforced nylon/cotton material, and features a generous cut, zipper closure, four large front pockets and adjustments wherever needed. The buttons are of the large CS95 type (aka. Canada buttons), which are big enough to be operated with gloves on and are attached with a piece of flat lace rather than just threads.
All in the CS95 parka is a pretty straightforward modern field jacket. It's sensible and well thought out, fits pretty well and is just the right thickness for general use as a shell layer. The tall collar protects your neck when raised and looks alright when folded.
Liked by the squaddies too!
Perhaps the best reassurance of the quality and functionality is that the garment is praised by British soldiers, who are known to complain about anything other people would shrug off. An approval from the original users is something not lightly gained, and you can trust they have been through shit wearing these.
Sizing info
Sizes are given in centimetres, first up is user height, then chest circumference. If you use inches, divide the centimeters by 2,54 or use the converter.
These run large enough to fit some warm stuff underneath.
Condition
Used, but in serviceable condition.
Review of British Soldier 95 parka, ripstop
I have used this parka for a couple of years on different journies through the mountains and I am of the opinion that is is one of our most under-appreciated jackets. Among the jacket's features are a brilliant cut, fantastic pockets, "Canadian buttons", windproof fabric, and a tall collar. The fabric's "stretchy" rip-stop build also allows it to dry quite quickly.

I could very easily get rid of my backpack due to this jacket's plentiful pocket space. You can fit food and cooking supplies, fire-making tools, a compass, map, knife, a first aid kit, a flashlight, snacks, and almost anything else that you may need when venturing out into the real world. I highly recommend it.


Arne


Recommendations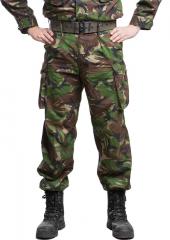 British CS95 cargo pants, DPM, surplus
27.99 USD
Sometimes purchased with.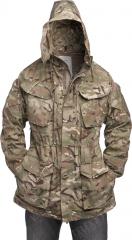 British PCS Windproof Smock, MTP, surplus
45.99 USD
Similar product.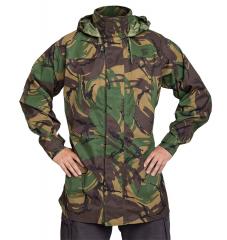 British MVP rain jacket, DPM, surplus
36.99 USD
Viewed together.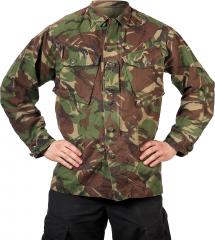 British CS95 field shirt, DPM, surplus
9.99 USD
Sometimes purchased with.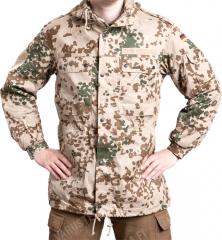 BW parka, Tropentarn, surplus
41.99 USD
Similar product.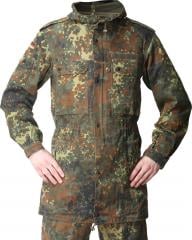 BW parka, Flecktarn, surplus
22.99 USD
Similar product.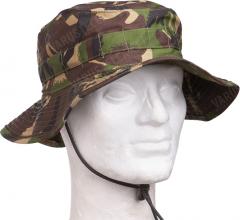 British boonie hat, DPM, surplus
9.99 USD
Sometimes purchased with.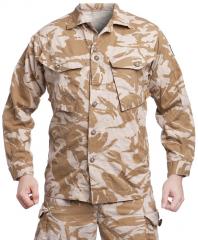 British CS95 field shirt, Desert DPM, surplus
9.99 USD
Sometimes purchased with.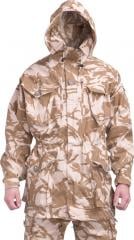 British CS95 Windproof Smock, Desert DPM, surplus
32.99 USD
Sometimes purchased with.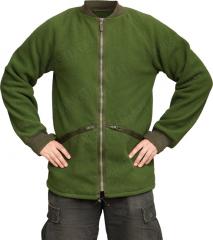 British CS95 fleece jacket, olive green, surplus
16.99 USD
Sometimes purchased with.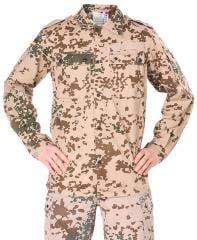 BW desert service shirt, Tropentarn, surplus
18.99 USD
Sometimes purchased with.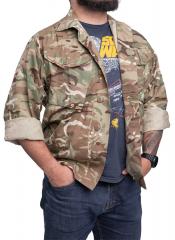 British CS95 field shirt, MTP, surplus
18.99 USD
Might be of interest.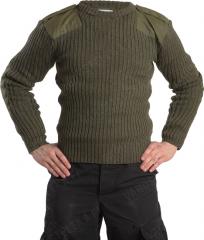 British jersey, men's, surplus
18.99 - 21.99 USD
Might be of interest.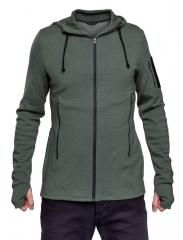 Särmä Merino Wool Hoodie
119.99 USD
Might be of interest.


Särmä reflector
5.99 USD
Buy also.
Reviews
You have already submitted a review. You can edit your text by clicking on it.
Log in and write a review.
Remove filter
Suomi
(6)
English
(15)
I would recommend for a friend
Paul E.

10.04.2017
Pretty much like-new in condition. The only sign of issue were unit tabs on both arms, and a two pack of cleaning napkins in a pocket. An excellent jacket and great price.
7
4
I would recommend for a friend
Henri S.

29.08.2017
Erittäin hyvä leikkaus eli todella mukavat päällä. Kangas on ryynäyksen kestävää. Maastoutuu todella hyvin suomen metsiin. Metsästyskäytössä ym plussaa ääneettömistä napeista.
3
0
I would recommend for a friend
Perttu T.

22.10.2017 (Edited 22.10.2017)
Oikein näppärä takki, omastani oli hihansuut melko rumassa kunnossa, joten ompelin ne kuntoon kanttinauhalla. Todella isot ja hyvät taskut, pärjää melkein ilman kauppakassia pikku ostokset.
1
0
I would recommend for a friend
Max A.

08.11.2017
Very fine product and quality. I absolutely love it but, make sure to possibly order a size tad smaller as they do run quite large for underlayers.
1
0
I would recommend for a friend
Magnus C.

10.02.2018 (Edited 10.02.2018)
Third british Combat camo jacket I buy from varusteleka. This one a bit more used than the others. But still long life left in it. I recommend buying this jacket. Can be used all year around. Just wear a wool fleece in winter. Me 164cm chest 92cm 70kg wears a 170/96 with room for layer underneat.
1
1
I would recommend for a friend
Michael N.

20.02.2018 (Edited 04.04.2018)
Great parka,The one I received came with unit patches and the previous owners nametape.The zipper had an issue so I brought it down to my local dry cleaners and they put on a new zipper for $5 US, I also had it cleaned and pressed.I wear the parka over a fleece jacket and I am plenty warm.I highly recommend this parka! Thanks again Varusteleka! 5 stars! (Update on washing surplus clothing,just my opinion,try washing the clothing using white vinegar 1/2 to 1 cup in a normal wash cycle to remove any soap from previous washings,it helps to soften the clothing also!)
6
0
I would recommend for a friend
Daniel N.

19.04.2018
My house can fit in the pockets 5/5
7
1
I would recommend for a friend
veli-matti t.

20.04.2018
Aluksi epäilin onko kehujen arvoinen,mutta kun takki ja huppu tuli niin yllätyin positiivisesti,kertakaikkiaan mukava päällä,hinta ja laatu kohdillaan,yksi pieni repeämä oli rinnassa,tullut varmaan merkkiä poistettaessa.Alle paksu fleece niin kyllä pärjää talvellakin.
1
0
I would recommend for a friend
Veikko S.

29.04.2018
Kohta kuukauden ollut käytössä ja en voi olla muuta kuin tyytyväinen. Oma takkini ainakin on juuri sopiva, villapaita mahtuu alle on riittävästi taskuja. Jos pitää jotain miinustaa, niin ei kyllä kestä kovinkaan paljon sadetta, mutta näin lintuharrastajalle ja rengastajalle sopii kuin nenä päähän.
2
1
I would recommend for a friend
darryl b.

09.05.2018
sweet deal, mine is like new, can't wait for cold weather to rock it.
0
0
I would recommend for a friend
Jens A.

17.11.2018
Just received my 3rd jacket now and they all have different colours. The last one came with a rather strange green like you can see on the second picture, with a yellow tone. Besides the different colours this jacket is sturdy, good equipped with enough pockets to carry loads of gear or just the things you need to survive in a modern society (keys, wallet, cell-phone, pocket knife etc.). With 1,85 m (6 ft. 1 inch) and 98 kg (216 lbs.) I found out that size 180/112 fits ok with enough room for a thick hoody and/or a weathered shirt underneath. Or both.
4
0
I would not recommend to a friend
Markku P.

19.11.2018
Pahukset ovat siirtyneet vetoketjuun. Tosin melkoinen hevy duty vetskari
0
2
I would recommend for a friend
paulius k.

26.11.2018
Does it have liner on it or you need to get one?
0
1
I would recommend for a friend
Lauri K.

08.12.2018
I got a brand new jacket! Only sign of use was that unit patch was removed. It even had water repellancy proofing! I already have the PCS windproof smock and I like this one as much. I'm 188 cm tall and chest size 119 cm. So I got 190/120. Size is perfect. There is room for movement and underlayers. Highly recommend!
2
0
I would recommend for a friend
Daniel H.

01.03.2019
My parka came in perfect condition. Only a name is written inside the label and it has the typical smell of surplus stuff, otherwise it looks like new! 100% recommended!
0
0
I would recommend for a friend
Greg B.

14.06.2019
Have become to used to getting unissued British stuff from Varustelenka.This one was issued and been well used to boot.Still very happy as it's got years owear left.Has an RAF ribbon and shoulder flash,very cool for an old airhead like me.As advertised a bit tigher and lighter than my Desert windproof smock.Pretty close colour match to my Dutch DPM back pack.
0
0
I would recommend for a friend
Kyle T.

25.07.2019
You get what you pay for. I really like the dimple ripstop material. I dyed it black and that gives the material a softened texture. Button pulls had to be JB Weld made bigger. Velcro was well worn, and inside collar was thread bare. I really like the design of the jacket and am looking for one in newer condition. Shortly after getting this one I picked up a second one new for 3 USD. While the new one is new...and no wear, I prefer the worn one. Go figure.
0
0
I would recommend for a friend
Terry H.

11.09.2019
Received in great condition. I'm 173cm and 104 chest got the 170/104 fits nice room for an extra layer. Velcro , zips and buttons all intact no holes. Little sign of wear just nicely broke in. Colour is good not bright as new but nice. Very pleased thanks again Varusteleka!
0
0
I would recommend for a friend
Bryce M.

17.09.2019
I was hoping for a new one in this case, or at least some unit patches, but didn't win the lottery. Mine is well-used and a bit faded, but will likely outlive me. It has that weird tint also (see second pic) but that's no problem. I am 183 cm with 110 cm chest and the 180/112 fits a bit on the big side. I knew it would be a little big, but I wanted the option to wear a fleece or heavy sweater under it. There is enough room for that and more. Second all the reviewer comments about lots of cargo room. They aren't kidding when they say the various pockets could take the place of a day pack. $25 CAD is a shockingly low price to pay for this! I have a lot of surplus jackets and this instantly became my go-to spring/fall jacket. Still trying to decide if I should wax it or not.
0
0
I would not recommend to a friend
David B.

19.09.2019
Best for a under layer in the smock. It is uncomfortable with a short sleeve on underneath I found. But its great for a extra warmth layer. Really bad in rain, and winter time on its own. Okay in summer but I found it too hot. So I dont really use it, I rather wear on cold or rainy days my smock with a sweater.
I like this jacket there are better ones on this site.
0
1
I would recommend for a friend
Mairis L.

06.01.2020
Great jacket, mine came slightly worn, but in excellent condition. There was a hole on one of the pockets, but professionally repaired, did not even notice that flat stitch right away. Good all-arounder for those who like camo, pocket real estate is just amazing. Also like that it is lighter than classic smock, but still very solid and good protection. Height 171, weight 92, chest 110 - 170/104 sits slightly loose (but sleeve length just right), great for winter time with extra insulation underneath, but probably will buy another one in 170/96 size for more snug fit in warmer seasons. Overall very pleased.
0
0