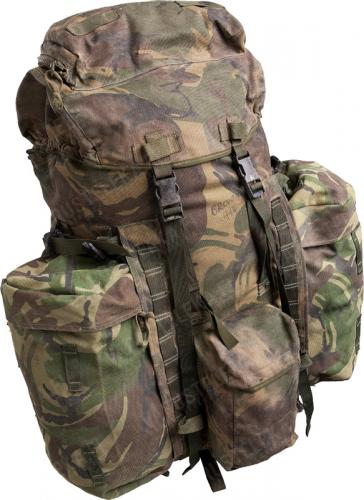 British Army PLCE rucksack, DPM, surplus, without frame
Price 45.99 USD excluding VAT
Flat Rate Shipping to USA $9.99
Loading products...
Trouble with the metric system? Try our converter: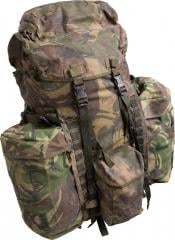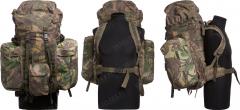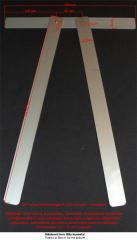 Genuine British Army PLCE-ruck, used condition. An excellent choice whenever a larger rucksack is required.
These particular rucksacks are missing their internal aluminium support frames. One can easily be made using flat aluminium bars (the original frame is essentially a TT-shaped piece of metal, so the only things you need are some screws or rivets, and four pieces of flat aluminium (or iron) bars). Even without the frame the rucksack is perfectly useable, you just need to pack smart and carefully.
After the Falklands war the British army were convinced they needed a large rucksack, which - unlike anything issued at that time - would be ergonomic to carry over long distances. The civilian manufacturer Berghaus had provided rucksacks for special forces in the Falklands and these were the starting point to develop a "Regular Squaddie" version, which would become the PLCE rucksack.
The rucksack has volume to spare, but it's also well designed for use and carry. It has received compliments even from the end-users, who commonly complain about everything you can imagine and even if you can't.
One large 90 litre main compartment.
The main pack can be compressed using straps on the sides, a nice feature when you don't need to stuff it completely full.
Wide, well padded, adjustable waist and shoulder straps.
A detachable aluminium support frame.
A pouch on the top of the flap.
A small outer pocket on the lower back.
Two detachable 10 litre side pouches, can be combined to form a day pack. These will almost always be something else than original British army stuff, and might not work with PLCE yoke.
Size info
Separate models are made for those with longer or shorter backs, and because we're nice and careful people we have sorted them in the warehouse. Here's a short size guide:
160-173 cm: Short
174 cm or more: Long
However, it's really not that finicky; for example a 180 cm tall man can easily use Short too. Of course if you are very tall, it's best to forget that and go for Long. If you are planning on using webbing kit with the rucksack, take Short.
Used British army surplus
Used but in serviceable condition. The camo pattern is faded and these are not washed. Take a mild detergent, brush and elbow grease to it if you want to. The rucksacks are likely to have small fixes, names or initials marked with a sharpie and so on.
Important historical facts
British 20th century kit development in a nutshell:
In the first decade Mills Woven Cartridge Belt Company of London created the Pattern 1908 Large Pack, and Field Marshal Douglas Haig saw that it was "Adequately satisfactory."
In the third decade Mills created the Pattern 1937 Large Pack, and Sir Winston Churchill saw that it was "Proper hard wearing kit!"
In the fourth decade Mills created the Pattern 1944 webbing, and all saw that it was "Inferior to the Patt. '37 in durability."
In the fifth decade the Army Ordnance Research Group in collaboration with the Devil himself summoned the Pattern 58 Large Pack from the underworld, and all who saw it said: "The Army seem to have taken leave of their senses."
In the eighth decade Margaret Thatcher said "Bollocks!" and issued her boys bound for the Falklands with shiny new Berghaus bergens, and the moustached gentlemen saw that these were "Fackin' nails!"
Recommendations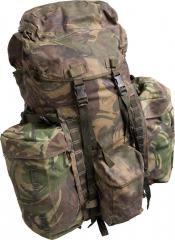 British PLCE rucksack, DPM, surplus, with frame
64.99 USD
Similar product.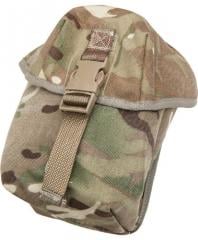 British Osprey canteen pouch, MTP, surplus
9.99 USD
Viewed together.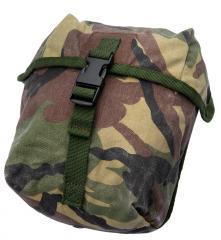 Dutch MOLLE pouch, general purpose, medium, surplus
9.99 USD
Viewed together.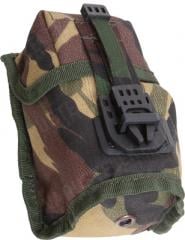 Dutch MOLLE pouch, grenade, surplus
4.99 USD
Viewed together.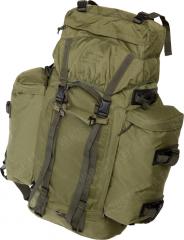 Berghaus Vulcan rucksack
220.99 USD
Similar product.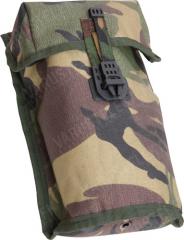 Dutch MOLLE pouch, canteen, surplus
9.99 USD
Viewed together.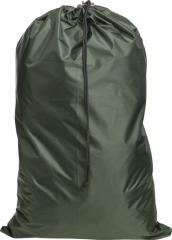 Finnish M05 pack sack
13.99 USD
Might be of interest.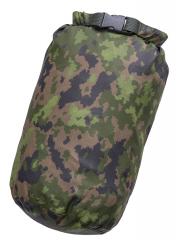 Särmä TST Dry Bag
13.99 - 27.99 USD
Might be of interest.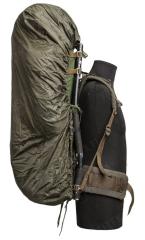 Mil-Tec large rucksack rain cover
13.99 USD
Might be of interest.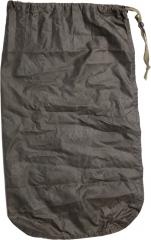 British PLCE bergen liner bag, small, surplus
2.99 USD
Buy also.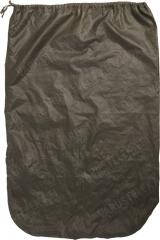 British PLCE bergen liner bag, large, surplus
6.99 USD
Buy also.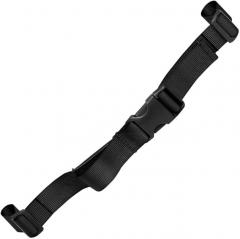 Särmä sternum strap
3.99 USD
Buy also.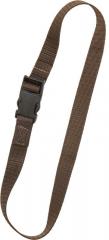 Swiss general purpose strap with plastic buckle, surplus
2.99 USD
Might be of interest.
Reviews
You have already submitted a review. You can edit your text by clicking on it.
Log in and write a review.