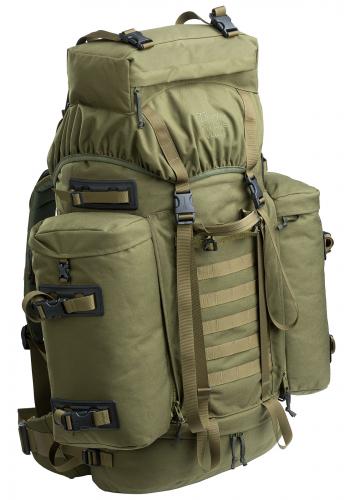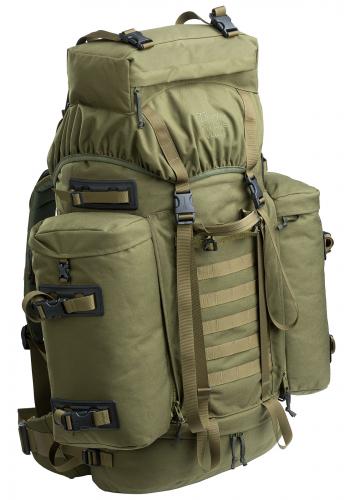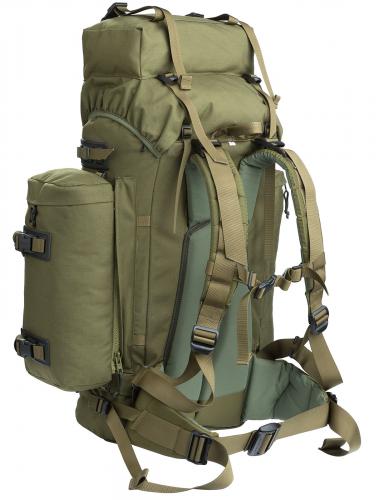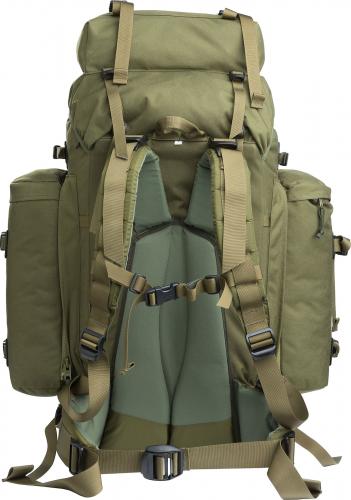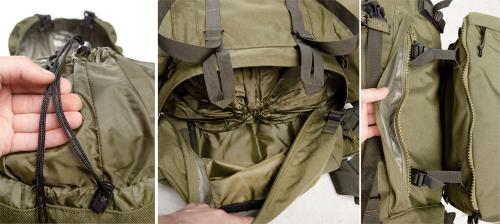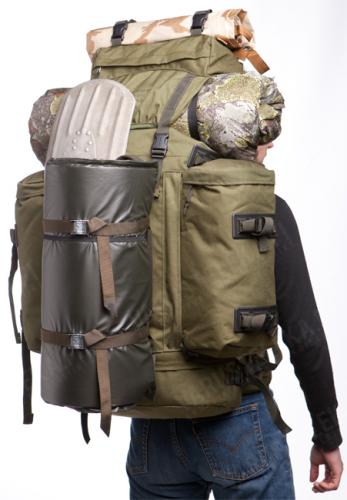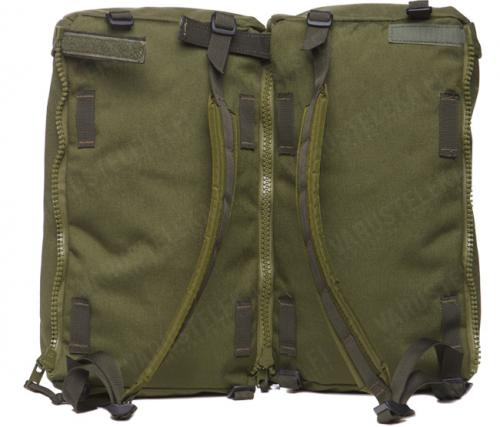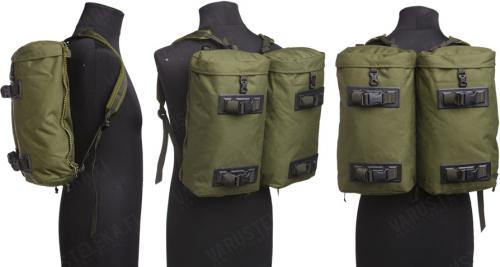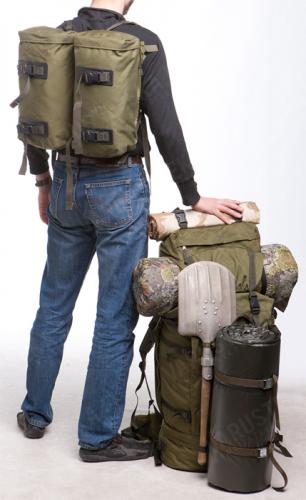 Show all: Berghaus
Berghaus Vulcan IV Rucksack
Price 251.99 USD
excluding sales tax
Probably the most beloved of all Berghaus rucksacks, the Vulcan represents an older, military design - simple and robust. An excellent ruck for military use and works equally well in civilian excursions, without even looking too War-ry.
Loading products...
Trouble with the metric system? Try our converter: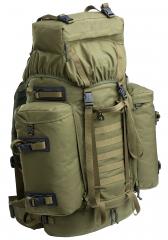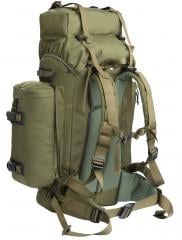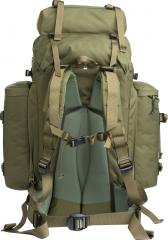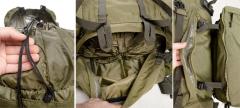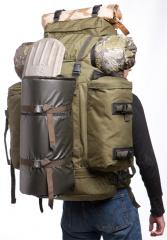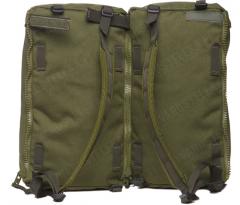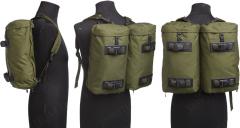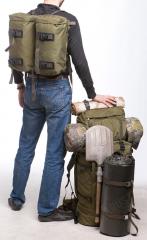 Probably the most beloved of all Berghaus rucksacks, the Vulcan represents an older, military design - simple and robust. An excellent ruck for military use and works equally well in civilian excursions, without even looking too War-ry.
Berghaus started their conquest of the military world during the Falklands War when British troops needed a kit that was up to the challenge they were sent to win. Since then Berghaus has been kitting out the British military and many other European armies with their excellent quality rucksacks.
Along with the obvious choice as a hiking rucksack, this works wonders for the traveler too: sizewise it can be adjusted to ease navigating in dense traffic (trains! God-damn trains!) by removing the side pouches, and the not-so-overtly-military appearance could really be an important factor in some places. The most important thing is that the ruck will not disintegrate on you.
External measurements approx. 72 x 34 x 28 cm / (28.5" x 13.5" x 11"), excluding the side pouches.
Roughly 100 liter / 6120 in3 capacity, but you can fit much more.
Weight 3.10 kg / 6.9 oz.
Upper main compartment, covered by a large flap which can be adjusted to accomodate even another rucksack under it.
A internal divider, which can be opened or closed with a drawcord.
Lower main compartment, closes with a strong zipper.
Removeable side pouches, capacity 10 liters / 612 in3 each.
The side pouches can be attached to one another and carried as a daysack.
The side pouches are secured by two horizontal straps each, which can be used to compress the main compartment.
A large pocket outside the main flap.
Padded, adjustable shoulder straps.
A stiffened, well padded waist belt with a studry plastic buckle, either of Berghaus' own design or the usual Fastex type.
These come in four different sizes according to user height. A shorter size is often perfectly useable for a taller person, it simply sits a few centimeters higher up, something of a personal preference.
Size 2: 160-173 cm / 5' 3" - 5' 8"
Size 3: 170-183 cm / 5' 7" - 6'
Size 4: 183-198 cm / 6' - 6' 6"
All materials used are high quality, combat proof polyester and nylon, YKK zippers, and Berghaus buckles.
Made by Berghaus
These are not military surplus pieces, but new stuff straight from Berghaus. Like most others, these are made in China too, but to robust specs - Berghaus doesn't fool around.
Recommendations
Loading products...
Reviews
You have already submitted a review. You can edit your text by clicking on it.
Log in and write a review.
Remove filter
Suomi
(4)
English
(5)
I would recommend for a friend
Riku M.

13.02.2018 (Edited 31.05.2021)
Laadukas, jämäkkä ja mukava kantaa!
3
0
I would recommend for a friend
george-adrian v.

21.05.2018 (Edited 01.06.2021)
Excelent!
1
0
I would recommend for a friend
Jukka K.

05.06.2018 (Edited 01.06.2021)
Täyden kympin rinkka. Kestää taakan kuin taakan,mukava selässä ja muokkautuu pienemmäksi kun sivutaskut poistaa. Tämän kun sain selkääni luovuin Savotan ysinollakutosesta kertaheitolla. Yksinkertaisen kaunis tekele
3
0
I would recommend for a friend
N.N.

03.08.2018 (Edited 01.06.2021)
Oma ostettu 15 vuotta sitten, edelleen täysin toimiva laite. Kestää isältä pojalle ;)
7
0
I would recommend for a friend
Rory O.

06.12.2018 (Edited 02.06.2021)
I've had one of these now for about 10 years, first it was for hauling camera equipment with me on long treks in Oz and South America now it's just used for hauling extra grub or winter gear on very long treks in Northern Scandinavia.
This bag has none of that adjustable harness lengths nonsense and is much lighter for it absence The material it's made from is incredibly strong and very resistant to tearing (the Australian bush is particularly rough on bags in this regards...no problems here). The bag is neat/slim without the side pockets (approx 70 to 80L) and massive and spacious with them (approx 100L). The zips, straps and stitching are all top notch.
I am about 184cm tall and have a size 3, it might not be perfect from a sizing chart point of view but the bag still fits me very well (the chart is important but I feel the bag/harness system is pretty forgiving). All in all by far the best rucksack I have ever owned.

What do I know about backpacks? Well in the past I have worked for Osprey, Lowe Alpine, MacPac and Mont but never Berghaus...and this bag tops any of those companies efforts because it is more simple (no strap or button lock harness), sleeker (not so many lose straps everywhere), lighter (by far...especially for anything near its size) and just as tough as the toughest among them...and it's cheaper to. Like I said, "the best of the best right here".
18
0
I would recommend for a friend
Elliot A.

12.04.2019 (Edited 05.06.2021)
I would recommend for a friend
Adam

27.02.2020 (Edited 06.06.2021)
I needed a bag that could carry a lot and still have a small profile and be indestructible. THATS EXACTLY WHAT I GOT. everything from the zippers to the fabric and buckles is very high quality and overbuilt and still somewhat lightweight for a military rucksack. its very customizable. the main compartment carries so much stuff that i dont need the side pouches as often as i thought. they are great for hauling a lot of beer up a mountain with food and water. which is what i did with it and when i came back down my bag was very light the following morning!
2
0
I would recommend for a friend
Harri K.

18.03.2020 (Edited 06.06.2021)
Yleisesti ottaen selkea ja kestävä perusrinkka, itselläni on ollut Vulcan jo18 vuotta. ( Tosin aika vähällä käytöllä, kun reissut ova lyhentyneet ja kaapissa on pienempiäkin) Päätasku on suuresta litratilavuudestaan huolimatta kapeahko. Isot sivutaskut ovat mainiot, taskuun saa jopa viikonloppuretken kaikki muonat. Meikäläinen, 185 cm ja melko harteikas, ei saa sivutaskuista yhditettyä pikkureppua toimimaan; reppu jää säädöt pisimmilläänkin liian ylös, lähes niskaan.
1
1
I would recommend for a friend
JaredBorstmayer

18.11.2020 (Edited 06.06.2021)
I had this bag for a little over a year before I managed to break it. I live in northern Canada and this was my pack for remote expeditions in the bush. Until that point I loved everything about it. It is very comfortable, simple and well designed pack. On the bag I had there was some kind of internal sheet inside the hip belt which felt like a plastic material. This added support and shape to the belt. This is what failed. It cracked and broke resulting in the jagged edges cutting into the outer material of the waist belt. Although this bag saw very harsh environments and temps down to -40C, lots of bushwacking in dense forest I treated it very nicely when using and handling it. When I realized it was damaged I was very disappointed as I love this bag and expected many years of use especially based on the Vulcans reputation for durability. When contacting both Berghaus and Varusteleka I was very happy to receive awesome service! Varusteleka took care of the issue. Hands down the best customer service I have ever experienced! Although I had issues with the bag I would still recommend it.
5
0
Kierto Circular Economy
Return this product used but clean and unbroken, and you'll receive half of the product's original price as Varusteleka credits. Service is available only in Finland. Only Registered users can make Kierto returns. See more information about Kierto.