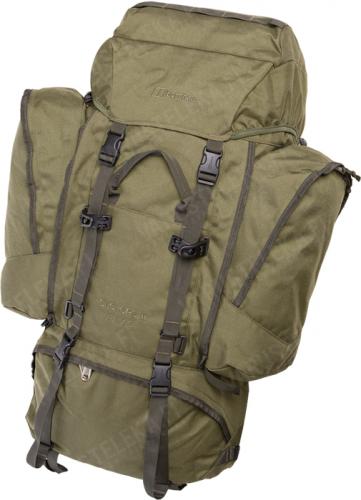 Berghaus Atlas rucksack
Price 259.99 EUR including VAT
Trouble with the metric system? Try our converter: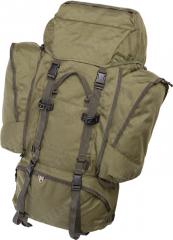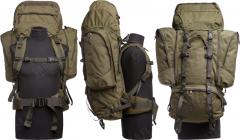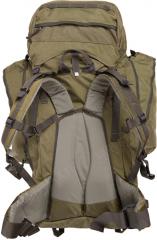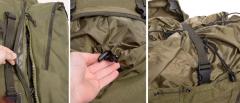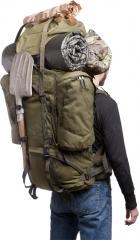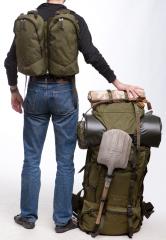 One of Berghaus' latest military rucksacks, the Atlas combines the old military-know-how and a handful of modern comforts into a single, superb package.
Berghaus started their conquest of the military world during the Falklands War, when British troops needed kit that was up to the challenge they were sent to win. Since then Berghaus has been kitting out the British military and many other European armies with their excellent quality rucksacks.
Along with the obvious choice as a hiking rucksack, this works wonders for the traveller too: sizewise it can be adjusted to ease navigating in dense traffic (trains! God-damn trains!) by removing the side pouches, and the not-so-overtly-military appearance could really be an important factor in some places. The most important thing is that the ruck will not disintegrate on you.
Features
External measurements approx. 75 x 35 x 27 cm, excluding the side pouches.
Roughly 100 liter capacity, but you can fit much more.
Weight 2,90 kg.
Upper main compartment, covered by a large flap which can be adjusted to accomodate even another rucksack under it.
A internal divider, which can be opened or closed with a drawcord.
Lower main compartment, accessed by a zipper and secured by two compressionable straps.
Removeable side pouches, capacity 10 liters.The long zipper makes accessing the stuff inside easy.
The side pouches can be removed and carried as a daysack. These also fit other Berghaus products.
The side pouches are secured by two horizontal straps each, which can be used to compress the main compartment.
A small zippered pouch inside and a larger one outside the main flap.
Well padded, sturdy shoulder straps, adjustable in just about any direction.
A stiffened, well padded waist belt with a sturdy Berghaus buckle.
Size
These come in four different sizes according to user height. A shorter size is often perfectly useable for a taller person, it simply sits a few centimeters higher up, something of a personal preference.
Size 2: 160-173 cm
Size 3: 170-183 cm
Size 4: 183-198 cm
All materials used are high quality polyester and nylon webbing, YKK zippers and Berghaus buckles.
Made by Berghaus
These are not military surplus pieces, but new stuff straight from Berghaus. Like most others, these are made in China too, but to robust specs - Berghaus doesn't fool around.
These might also interest you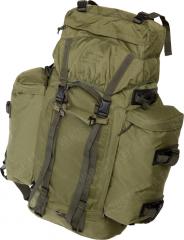 Berghaus Vulcan rucksack
239.99 EUR
Similar product.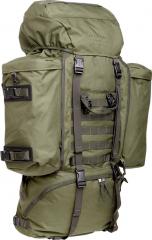 Berghaus Crusader 90+20 rucksack
259.99 EUR
Similar product.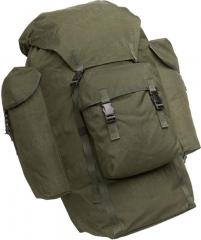 Finnish M05 rucksack, large
219.99 EUR
Similar product.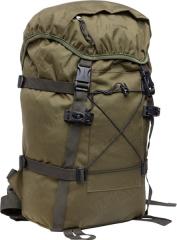 Berghaus Munro daypack
99.99 EUR
Often viewed together.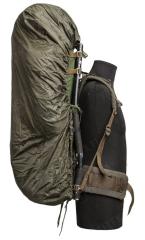 Mil-Tec large rucksack rain cover
14.99 EUR
Often viewed together.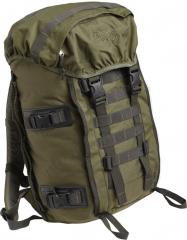 Berghaus Centurio 30 rucksack
109.99 EUR
Might be of interest.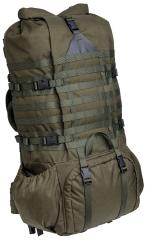 Särmä TST RP80 recon pack
489.99 EUR
Similar product. Temporarily out of stock.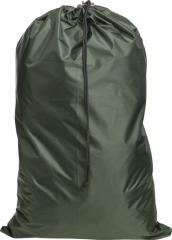 Finnish M05 pack sack
14.99 EUR
Might be of interest. Temporarily out of stock.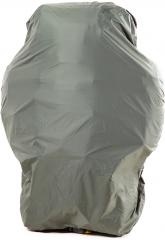 Savotta rucksack's rain cover, Large
26.99 EUR
Buy also. Temporarily out of stock.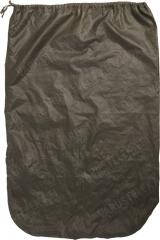 British PLCE bergen liner bag, large, surplus
6.99 EUR
Buy also.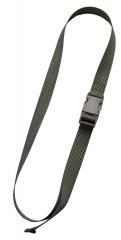 Särmä TST Utility strap, 110 cm
3.99 EUR
Buy also.
Log in and write a review.