Road Trip in New Zealand
Share on Facebook
Summer vacation cancelled! Varusteleka's relocation operation happened during the best summer vacation season in Finland. Thus, we flipped the vacation game upside down with my girlfriend. We postponed our vacation to December and January and headed to the Southern hemisphere.
We planned our trip to New Zealand so that we'd start from Auckland and end our journey to Queenstown. The trip took us three weeks and 4000 kilometres (that's 2485.5 miles).
Karangahake Gorge - Wild West mines and canyons!
Our plan wasn't too strict and we had some free time to make last minute plans and trips. Our route was somewhat planned as we had our AirBnB places reserved ahead. We found out that it was quite useful to ask Google what we should see on the route between destinations. One of these places was the Karangahake Gorge where we explored the surroundings of an abandoned gold mine. This place could easily work as a set for old Spaghetti Western movies.
I had gotten test samples of our new Särmä shirts that were made of rib-knit Lyocell fabric and I instantly fell in love with these! I ended up using these shirts most of the time and a lot of my other shirts were left unused during our trip.
Each embedded Instagram post has several pictures. Use the arrows to scroll.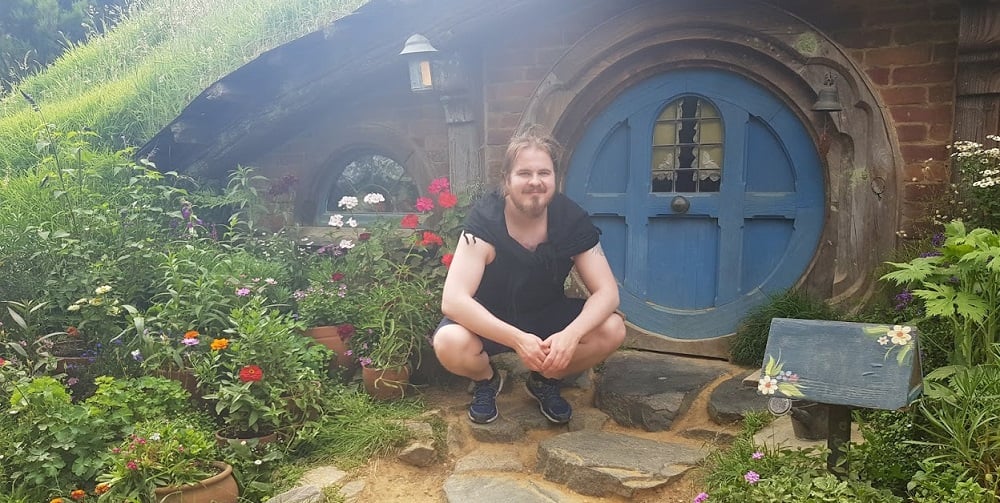 Hobbiton Movie Set was a must see!
Tongariro Alpine Crossing - Crossing Mount Doom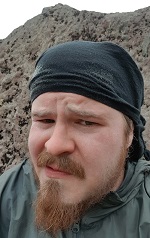 The coolest experience on the North Island was the Tongariro Alpine Crossing. It's a 19.4 km long hiking trail that crosses the Tongariro National Park climbing as high as 1886 meters above sea level. On the route, you get to see Mount Ngauruhoe which was used as Mount Doom in the LotR movies. The suggested time for this hike was 7 to 8 hours. Our time was 6 hours and 55 minutes.
I totally recommend this hike even though it was filled with tourists. However, you should prepare well for the trip. You'll thank yourself for packing wisely. Here's a few tips:
Proper boots! Don't be the one tripping with cheap sneakers.
2 litres of water per person
Extra clothes. The temperature changes a lot due to altitude and you will sweat during the climb.
Prepare for rain and wind
Prepare for scorching sun
Food and snacks to give you energy for the ascent
Book a bus shuttle early on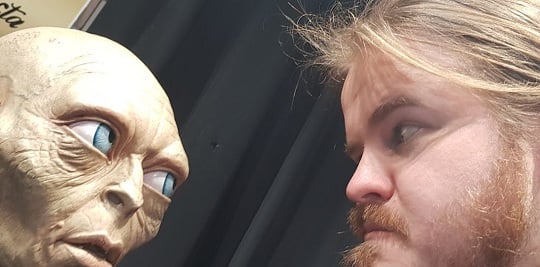 Weta Workshop in Wellington offered a lot of fun for movie geeks. I'm having a staring contest with Gollum. I lost...
Lake Tekapo - how blue can water get?
We changed Islands with a ferry from Wellington to Picton and changed our rental car also. At this point, I had already grown quite used to the left-sided driving. Not so hard as some might think! North island offered an abundance of jaw-dropping sights and ridiculously blue mountain lakes.
Roys Peak - conquering a mountain with Tactical Jeans!
We based our South island operations in Cromwell, a small town near Queenstown. From here it was easy to travel to most of the Southern part of the island. One of them was Roys Peak, one of the places we had planned to visit. We started driving towards Lake Wanaka early in the morning, trying to avoid the heat during our climb but failed. We should have left earlier as the day was scorching hot.
The ascent to the peak was somewhat tedious. A constant monotonous climb while the sun relentlessly tries to cook you. Luckily, the zig-zag path allows the sun to burn you evenly from both sides. The climb was 1300 meters and the total length of the return trip was 16 kilometres. I had my Särmä TST Tactical Jeans on during the climb and they performed well. The view from the top definitely was worth it!
If you have a similarly sunny day, then take these things with you: a lot of sunscreen, sunglasses, a hat, and 2 litres of water.
The shitty roads of Rohan
Our AirBnB host in Cromwell was a very nice fellow and he knew a lot of great places for us to visit. One of them was Poolburn Reservoir, the place where most of the scenes depicting Rohans had been shot for the LotR movies. However, our host did not warn us about the road that led there. It was a bumpy and rocky trail more suitable for SUV's. With some luck and my SUPERIOR driving skills, we managed to get there and back with our rental car still operational.
Hooker Valley - do you ever get used to these sights?
Hooker Valley was an easy tourist attraction. The route was in good condition and you got some nice views of Aoraki/Mount Cook while you hiked towards it. Our legs welcomed this as they were still quite sore from Roys Peak.
Over the mountain - turbulence in a small plane
There was no question whether we were going to visit Milford Sound. The method of travel there was. Since the road from Cromwell to Milford Sound had to go around a mountain range, we decided to go over the mountains. We booked a flight-ferry-flight tript to Milford Sound and back from Queenstown. This was my first time on a small airplane and the flight was an incredible experience. We had some wind on route to Milford Sound and my heart skipped a couple of beats during some larger drops. If you're planning to do this, plan some extra days after your booking. These trips often get cancelled due to bad weather. Our original booking was postponed by a day.
Milford Sound and a collision with a water fall
We jumped on a ferry in Milford Sound and enjoyed the views of the fjord. The captain of the ship wasn't too shy and steered the front of the ship into a water fall. I refused to budge from my place and got wet. My Särmä TST L3 wind jacket was no match against the waterfall! Luckily, it didn't take long for my clothes to dry in the wind and sun. Oh, and we saw some furred seals too!
Time to head back home
The three weeks we spent in New Zealand will stay in our memories forever and we could have easily stayed there for another three weeks, or months, or longer...! As a country, New Zealand is gorgeous and best enjoyed out in nature. If you're planning for a city vacation save your money and go somewhere else. For people who enjoy outdoors, New Zealand is a true paradise!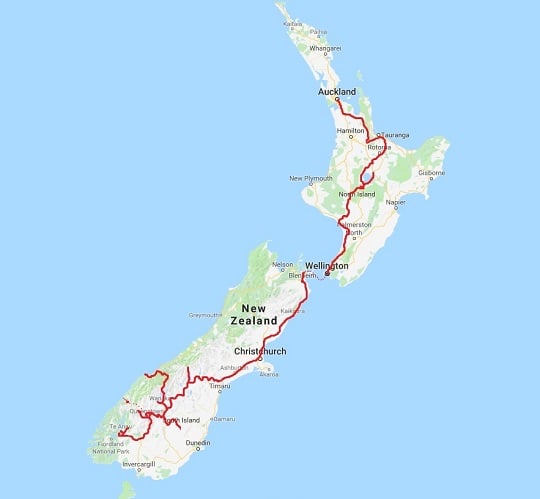 4 000 kilometers on the roads of New Zealand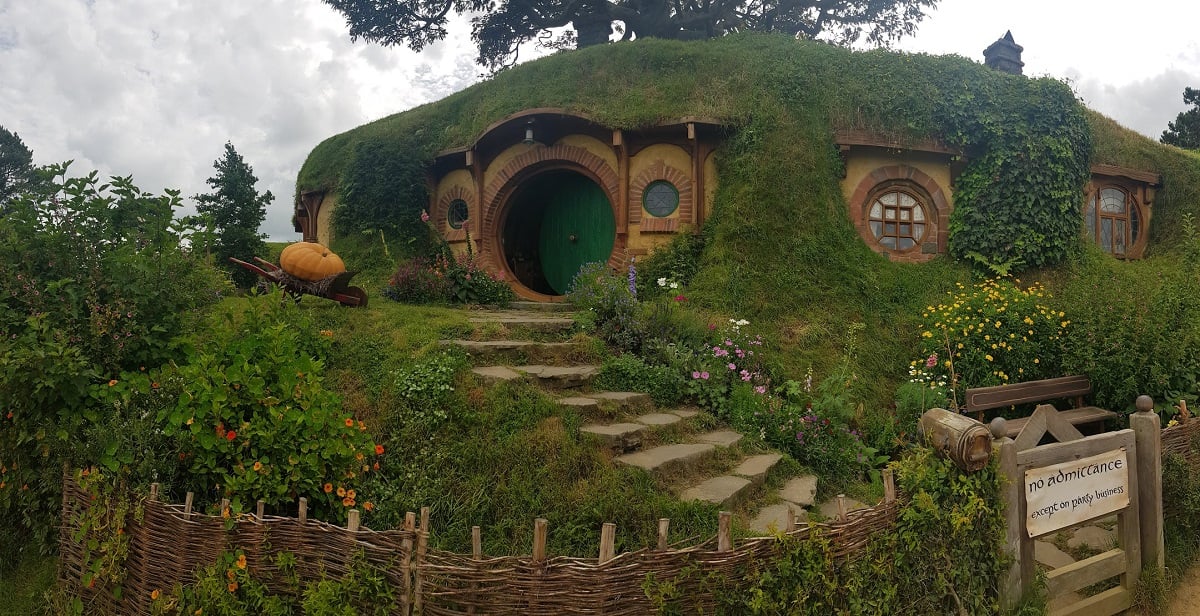 Hobbiton Movie Set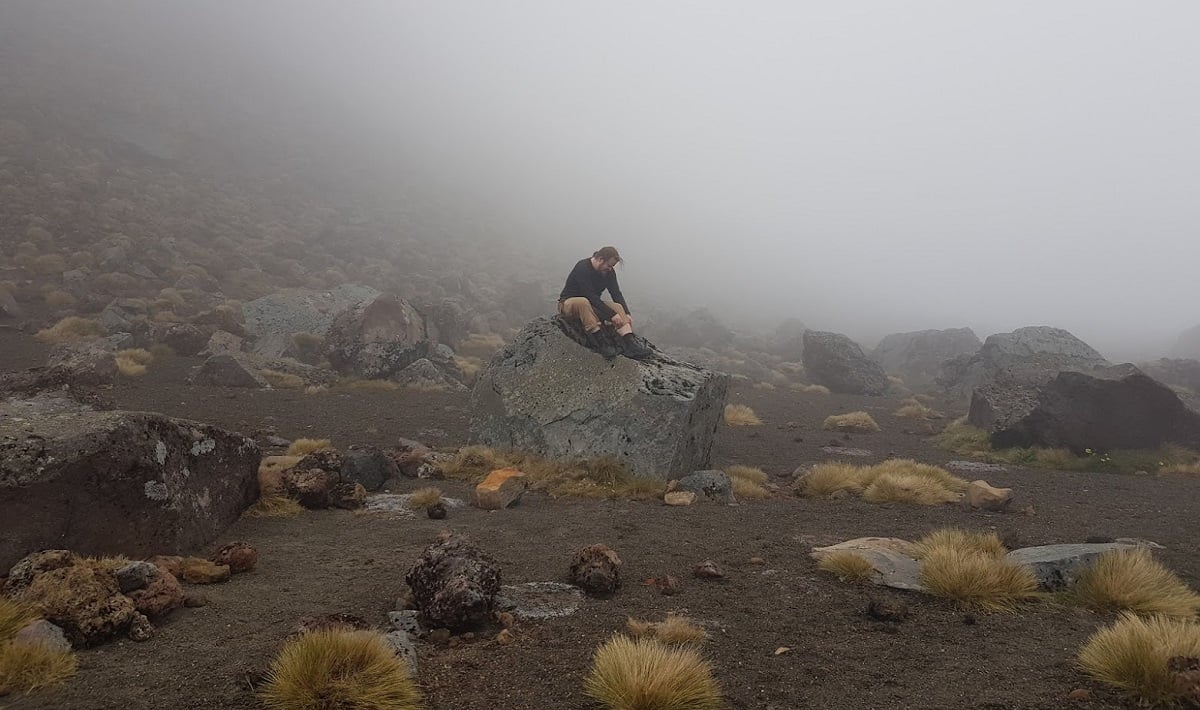 Tongariro Alpine Crossing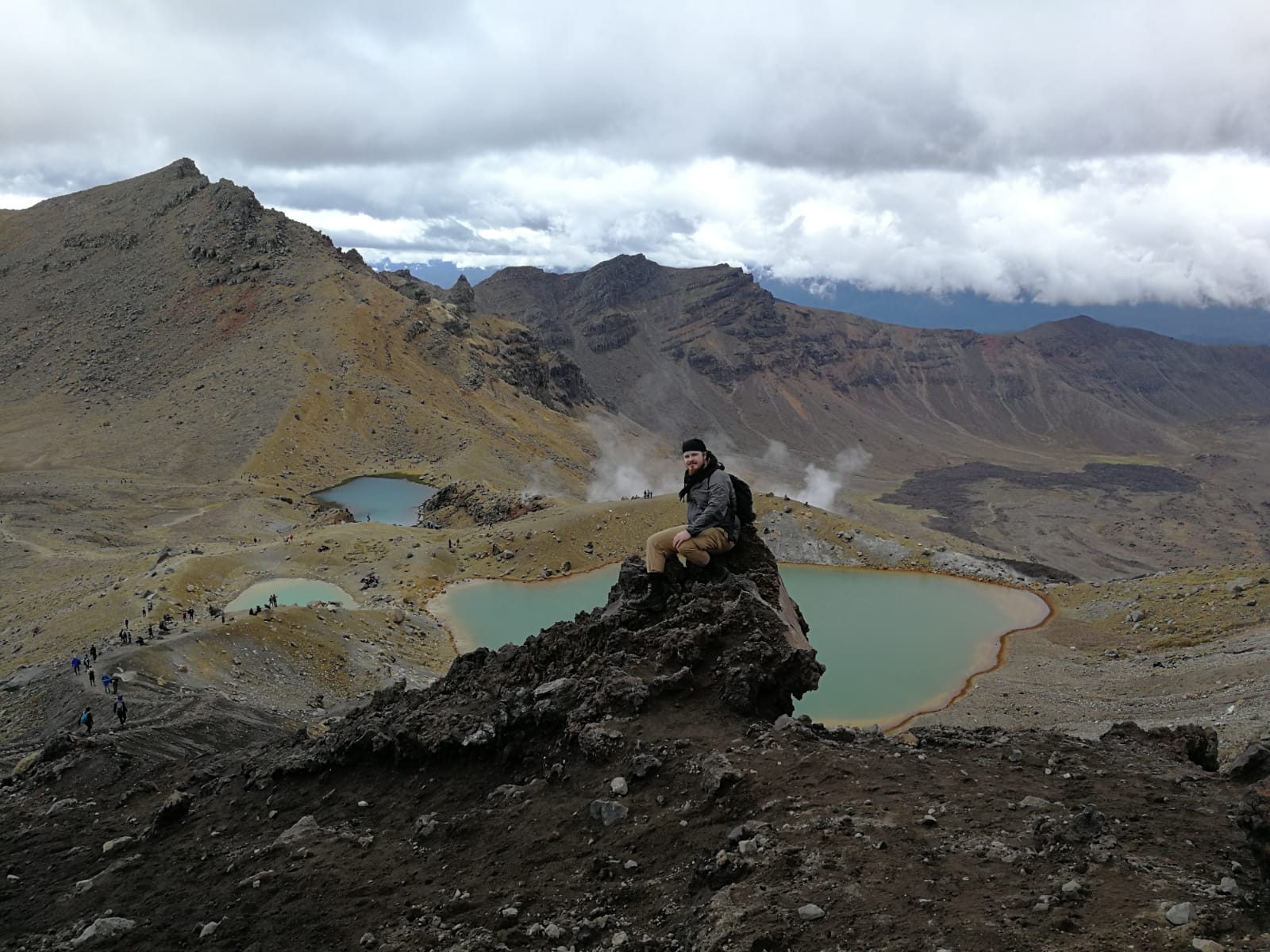 Emerald Lakes, Tongariro Alpine Crossing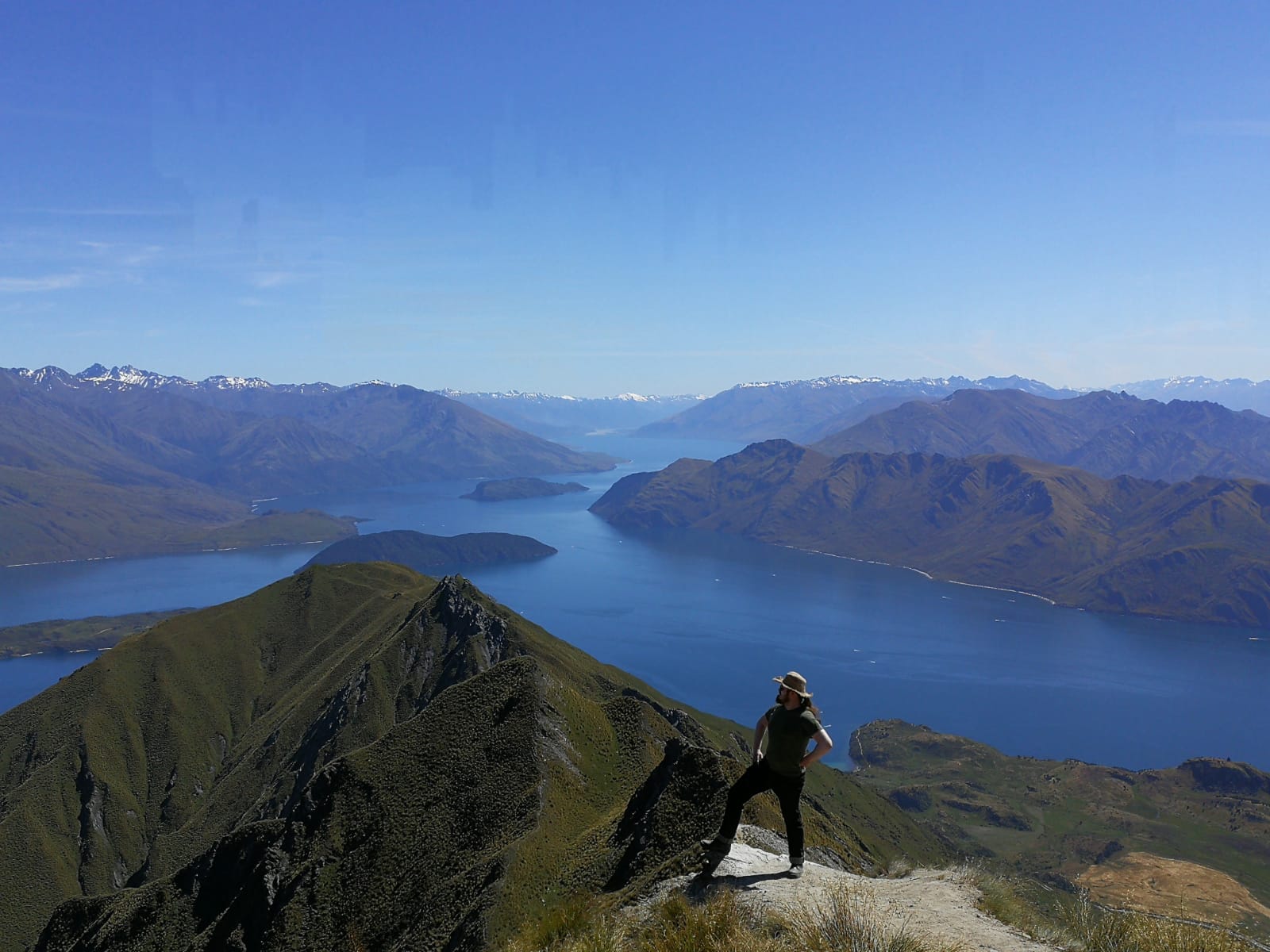 Roys Peak, Lake Wanaka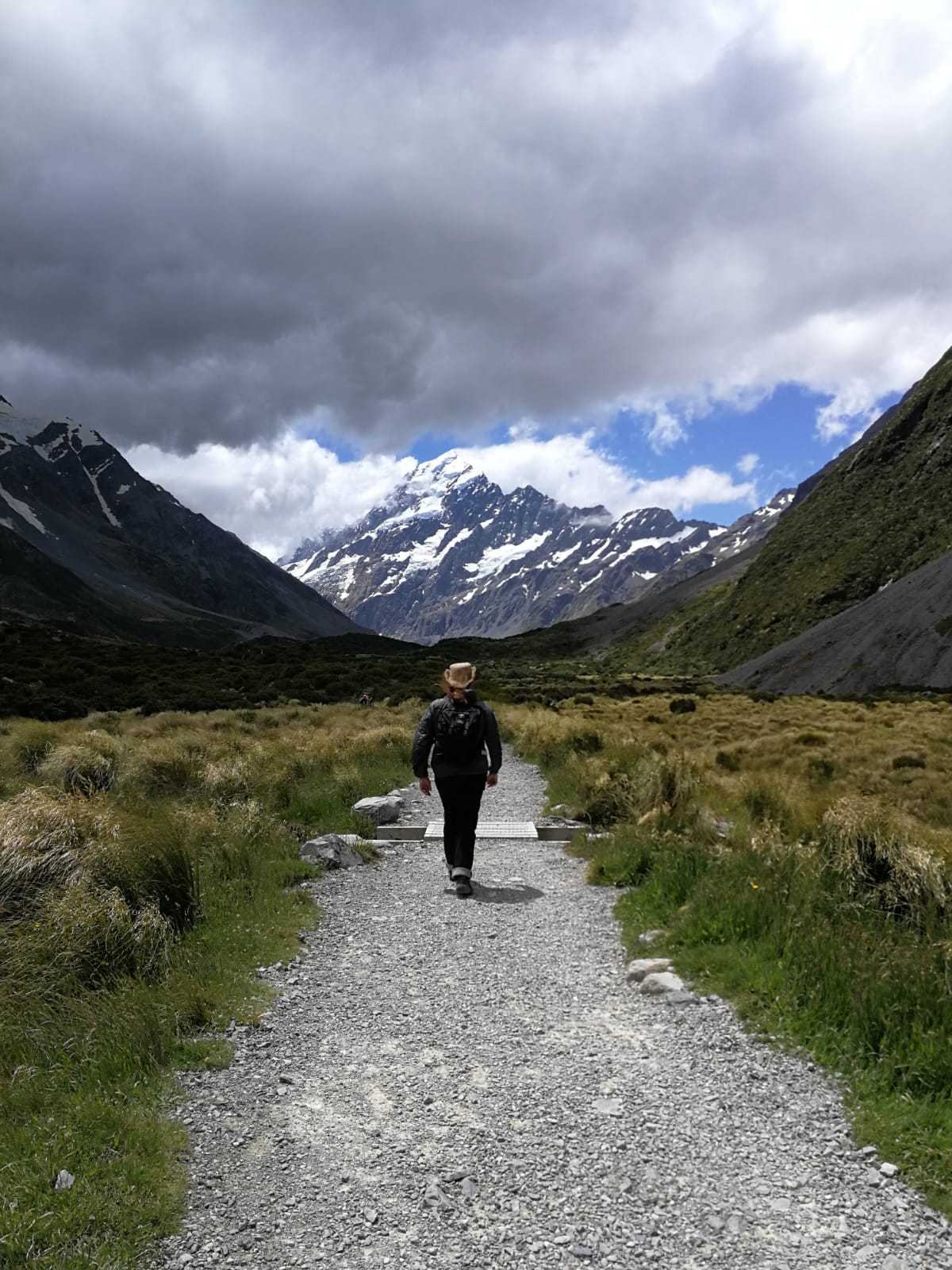 Aorakin/Mount Cook, Hooker Valley