EKS/SCMM 2018 Team Leka Introduction, Part 1
Share on Facebook
How to spend some quality time with the colleagues? Well, taking part into demanding military patrol competition, instead of drinking beer at cozy Sotima bar. But such is life at Varusteleka…
So this will be story of Varusteleka 1st Special Forces Group's training, preparation and execution of South Carelian Military March 2018. As our company vision of Total World Domination outlines, victory is must and our three man patrol will go through hardship and pain to be in a peak condition when the time comes. Death or glory!
The Characters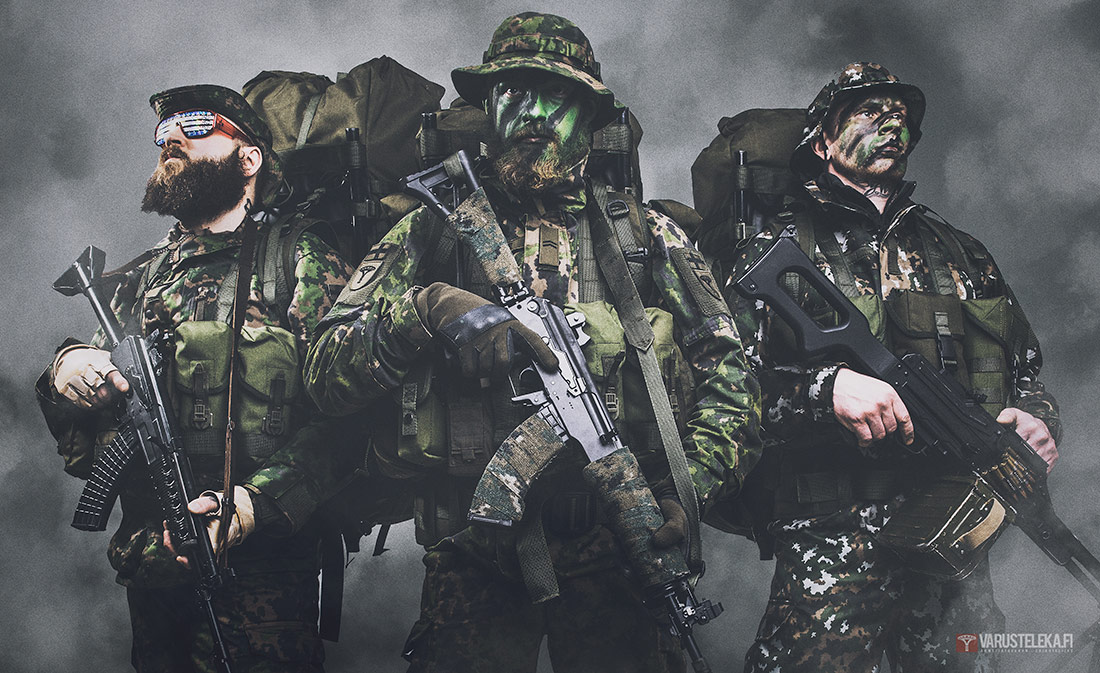 MACHO-MAN
Codename: MACHO-MAN
File name: Anssi Rötkö
Primary speciality: Procuring things.
Secondary speciality: Does not know when to stop.
Birthplace: Vantaa, Finland
Macho-Man is a family man, Finding time for training is a challenge, but like all Macho-Men, Macho-Man loves a good challenge. He also shamelessly uses his offspring as a weight stack and trainer / motivator in his training routine.
Macho-Man has no sense of self preservation, always doing things that are most likely to destroy him, time and time again. Never learning from his previous endeavours. Everyday his ego is writing checks that his body can't cash.
Rõnin
Codename: Rõnin
File name: Jari Laine
Primääri spesialiteetti: Strategy and stuff
Toissijainen spesialiteetti: Maximizing the misery
Syntymäpaikka: Imatra, Finland
Rõnin often wishes, it could suck even more. Born and raised in Eastern part of Finland, where the wolves roam, Rõnin has acquired strange relationship to hardship. While living in a fairly civilized setting nowadays, he constantly seeks the new ways to experience cold, hunger, sleep deprivation and dehydration.
When Rõnin is not plotting the Total World Domination with the team at work, he is developing small horse ranch with his wife and three miniature schnauzers towards total self-sufficiency and independence...
Mörkö, Boogeyman
Codename: Mörkö, Boogeyman
File name: Henri Lahti
Primary speciality: Survival skills
Secondary speciality: Submission
Birthplace: Perähikiä, Finland
Boogeyman is a close combat and survival specialist, who prefers to use his bare hands rather than firepower to defeat his enemies.
He is a lone wolf living in the middle of the forest with no human contacts. ready to unleash his inside beast.
"Boogeyman bows to no one"
During coming months, we will share the experiences from our training events and bring into play interesting experts to share knowledge in order to dominate the battlespace. And naturally we put our gear into trial during the training and in the event as well. So stay tuned… Rõnin, Machoman, Boogeyman