EKS/SCMM 2018, Part 5, Team Leka Final march exercise
Share on Facebook
Training rehearsal and recon mission 6-8.4.2018. Our march is approaching and the demands put on us by our training have grown. This time we rehearsed our march and did a little recon where this will all take place.
Relaxing Friday
We had quite the stroke of luck, the Korpimiehet contacted us and invited us for a little shooting training at the Sako Shooting Center in Lappeenranta. It's always good to learn form the best (for now), and this was a great opportunity for some psychological warfare.
The Sako Shooting Center is a pretty cool place. Videos are projected on the wall, and sensors measure where the shot hits in relation to the video image during a firing session. It really takes training to the next level when the target is moving and is quite realistic. It was a great session, and you should definitely go check it out if you're ever around Lappeenranta!
On Friday evening after we did a little shooting, went to the sauna, and traded some war stories with Korpimiehet, our Varusteleka patrol set off for the Joutseno Ukonhaudat area. Ahead of us was a short journey and a quick rest. Heavy snowfall and a large amount of snow on the ground made for an interesting Friday evening / night trek through the forest. We trudged through ball-deep snow to get to our accommodations. Finnish spring...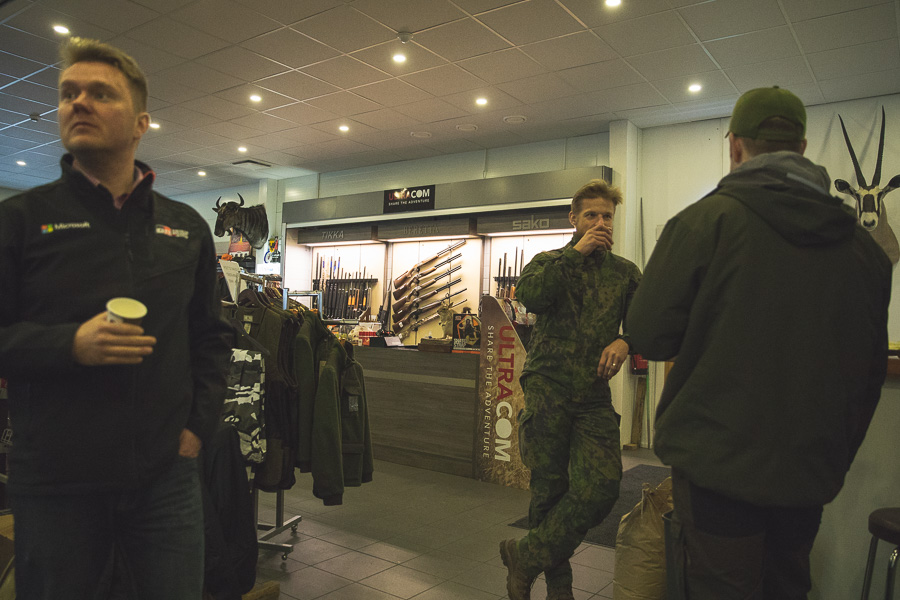 Saturday challenges
We woke up early on Saturday, ate a bit, and then headed out. The goal for the day was to do a little recon on the area where the march would take place, and get familiar with the terrain and any landmarks in the area. Using the map we selected a few potential areas where some action may take place and then off we went.
As we were testing out the gear that we would be using in the competition, skis and snowshoes were not included in our setup. This caused a few problems, as most of the paths and trails were covered in about a meter of snow. After a moment or two of trudging through the snow we changed our plans and decided to scout the area using roads and paths that were most likely open.
We more or less walked the whole day, taking only short lunch breaks and a few five minute rests. In the afternoon / early evening we moved to the northern edge of the competition area where we proceeded to set up camp before it got too dark. During the whole Saturday we managed to scout a decent amount of the area and we racked up a good 45 kilometers. At the end of the day our bodies were still in working order and our energy levels still pretty high, so based on this our patrol should be in top form for the main event.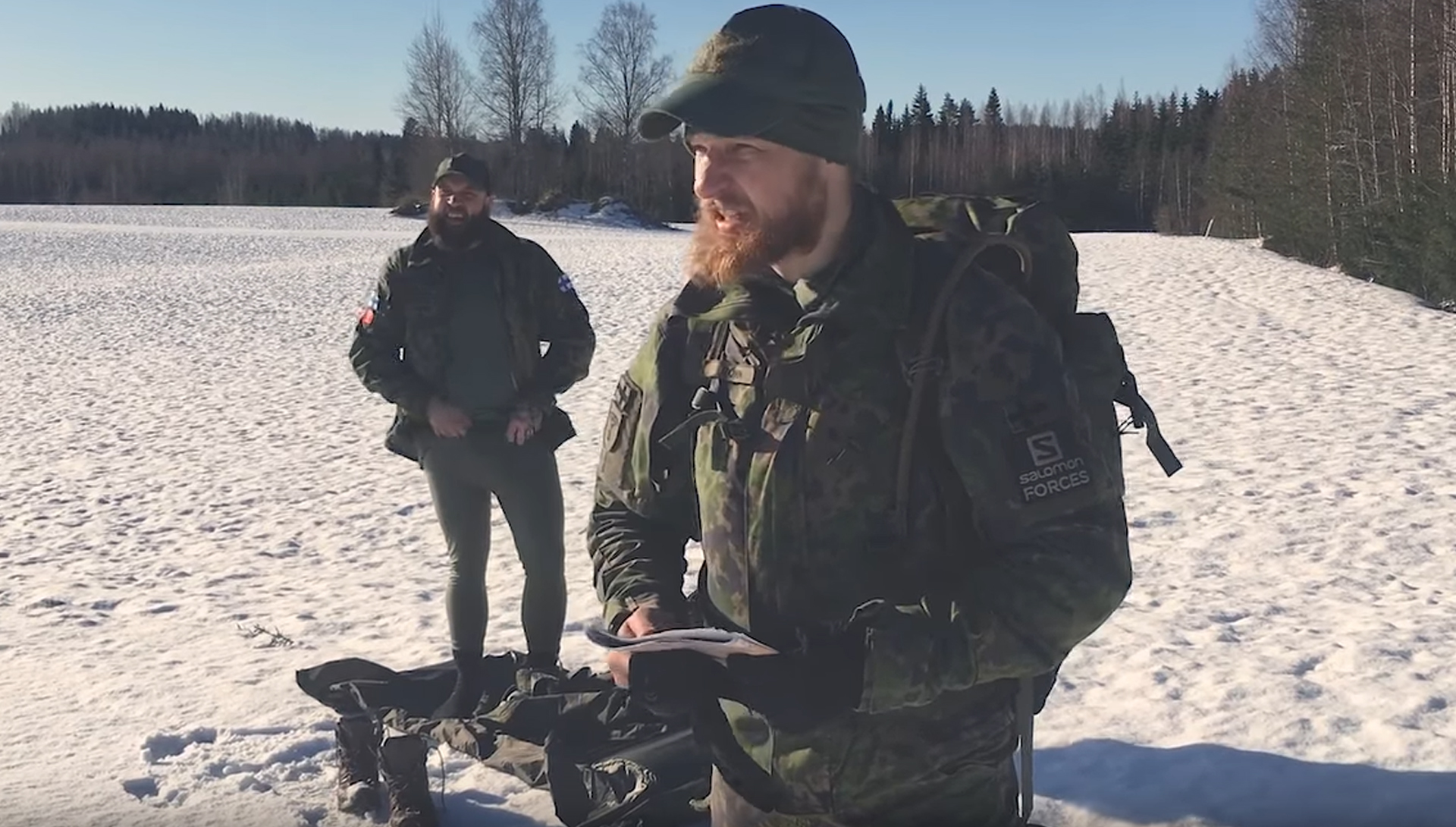 Recovering Sunday
Sunday morning and we were up and ready to go. A bit of breakfast and off we went for a light 14 kilometer march to Lappeenranta. Our morning trek was surprisingly easy and brisk, even though we managed to cover a lot of ground the day before. It took us about 2h 25min, so the average speed was about 6km/h. Not bad!
Once we reached Lappeenranta we had some free time before the train departure, so the thirstiest member of our patrol decided to do a "coin check". No disappointments here - everyone had their Varusteleka challenge coin, and the challenger got to offer a well-deserved round of beers.
A very no-nonsense trip and our patrol's performance was so good that we're pretty confident about the competition!