Combat Backpacks in Civilian Life
Share on Facebook
Are assault packs suitable for peaceful everyday life, such as hiking, as a shopping bag, or for carrying work stuff?
Yes indeed, and they are more than just suitable. What follows is a bunch of arguments for the cause, purely for commercial and propaganda purposes. Does this apply to you? Choose what you believe.
Modularity equals versatility
The beauty of these backpacks, or rather modular load-bearing platforms, is that they can be easily adapted to various needs and missions. The number of attachment methods involving 25 mm (1") webbing sewn into a PALS pattern or weaved through all kinds of buckles boggles the mind. While often mistakenly called "MOLLE" (because all the popular MOLLE pouches and accessories attach via the PALS system), the idea is the same for all and the level of compatibility between countries and brands is unprecedented.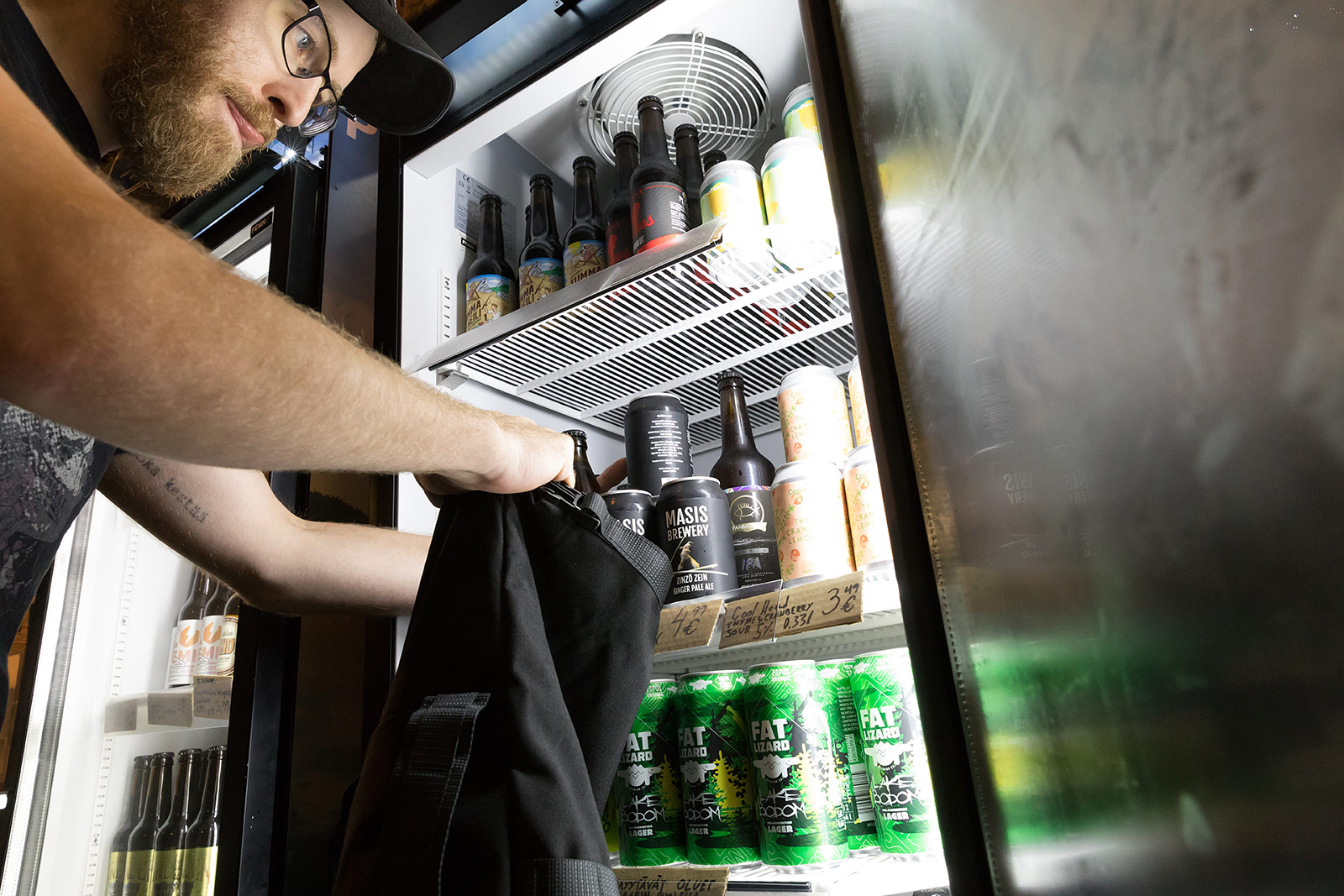 Assault packs are perfectly suited for everyday use, including vital supply runs.
It goes without saying that all the different pouches serve a militaristic purpose by default, but they are far from being one-trick ponies. If you carry anything besides your home keys on a daily basis you will know how quickly just your pant pockets are no longer sufficient or a regular backpack runs into other limitations. Modular backpacks can be expanded as necessary for a longer hike, commuting to your work with your bike, or just going to shop for groceries.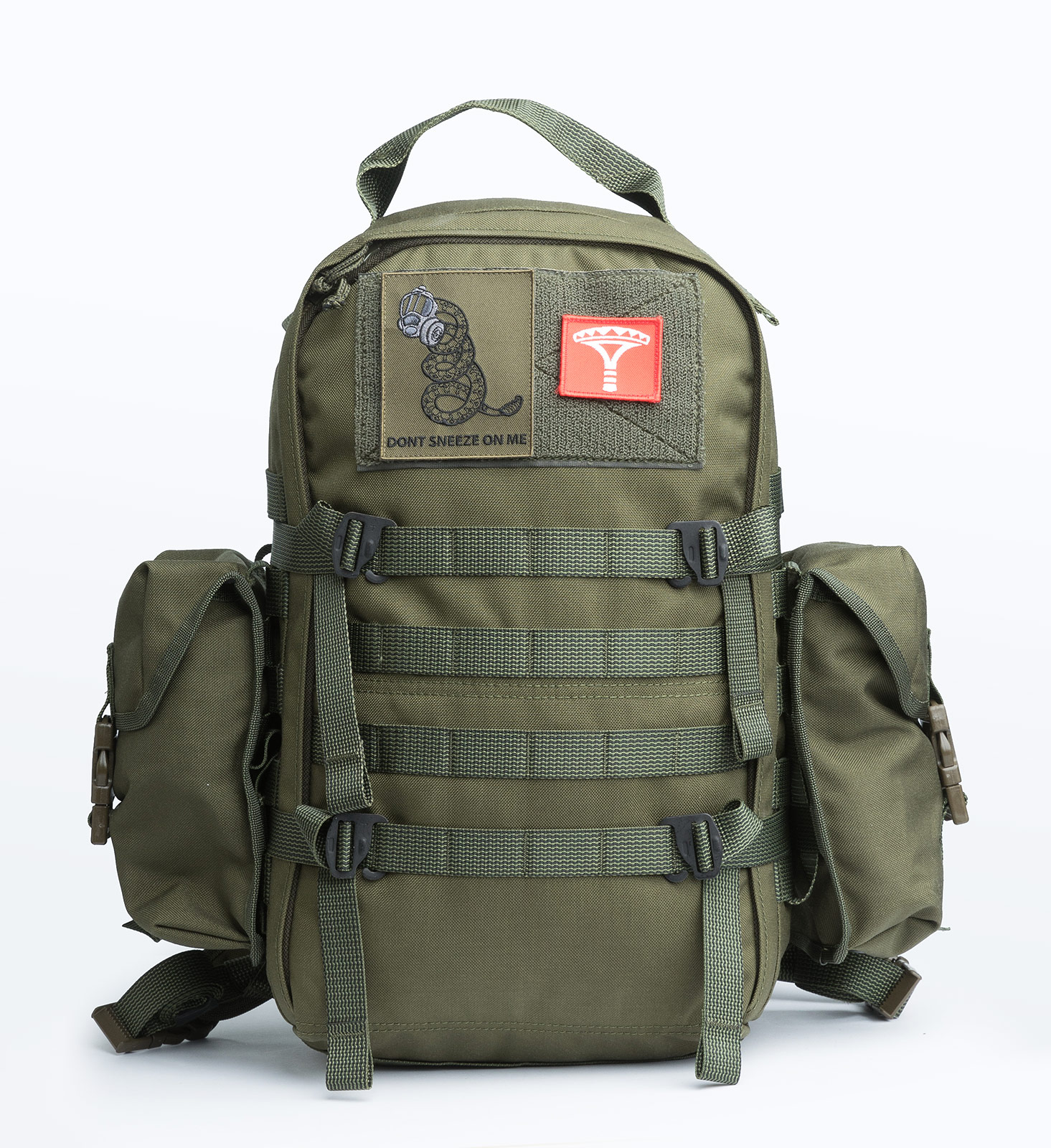 You can increase or decrease the load-bearing capacity of a modular pack by adding and removing pouches.
Should your ventures take you into the wilderness with a rucksack on your back, consider that all your previously bought extra pouches are compatible with that system as well, so anything you buy today is future-proof for a rather long time.
Easy to organize
Soldiers must access their life-saving equipment quickly, so everything must be organized into a hierarchy of requirements. Stuffing everything inside one compartment is obviously a bad idea, but fixed pouches can also be difficult to manage because they are unlikely to be just right: you either have too many of them, some of them are the wrong size or you're a pouch or two short of your needs. With military backpacks, you start with just a main compartment or two with minimal extra pockets and only add what you need.
This is equally awesome for civilians to help you find and keep your stuff organized. You can utilize various pouches and attachment points to keep what you want, where you want it, and also visible at a glance. This helps you keep track of what you have and what you may need to pack.
Tough as nails
Despite all the jokes about all issued gear being "made by the lowest bidder", keep in mind that the lowest bidder has to be one that passed the minimum specifications. And that bar is certainly not low.
Civilian manufacturers are competing to make lighter gear but combat kit must remain durable, and overbuilding is the norm. This does not only mean that the backpack is a bit heavier: it is also designed to carry a heavier load and is often more comfortable when doing so.
The buckles, seams, and fabrics are all beefed up for long service life and also meet certain standards to make them easier to repair in the future, should the need arise. We will keep these in our Do-it-yourself product group even in the future