Särmä Windproof Smock
Price 64.99 USD excluding VAT
Flat Rate Shipping to USA $9.99
93 % recommends
Sold 78 pcs in the last two weeks
Loading products...
Trouble with the metric system? Try our converter: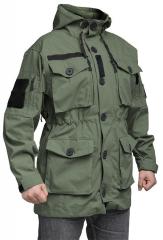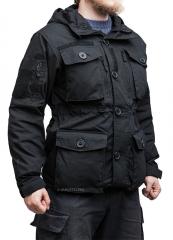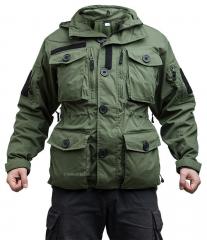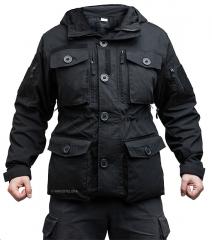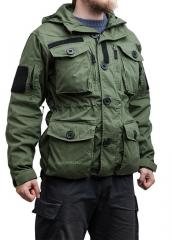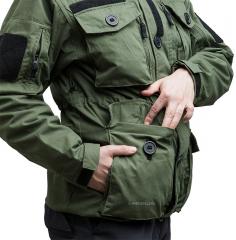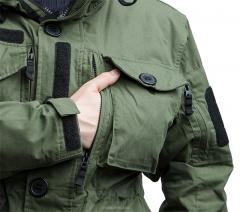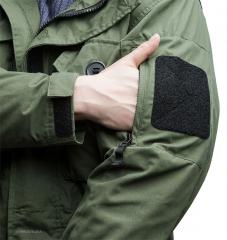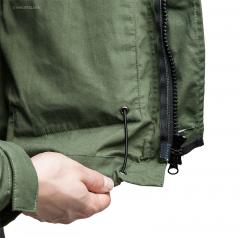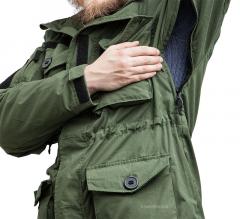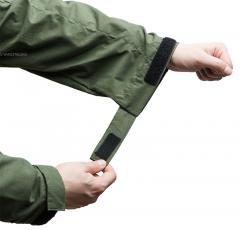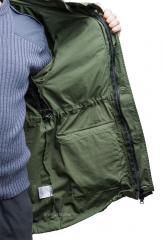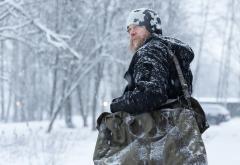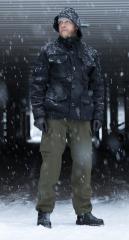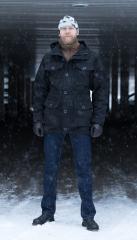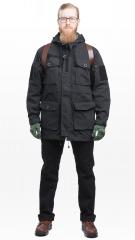 Our take on the classic British Windproof Smock with improvements and civilian-friendly colours. If you're tired of sweating in 'tex clothing but want some protection from showers, you'd do well to give this a try.
Unlined, roomy shell parka
A lot of useful pocket space
65/35 % polycotton with water resistant treatment
If you want a more form fitting jacket, pick a size smaller than recommended.
It should be common knowledge by now that a more versatile outdoor jacket than the Windproof Smock doesn't exist. It breathes better than any plastic shell jackets with a membrane, is more resistant to wear and still offers a significant level of protection from the rain. It can be worn over a base layer during mobile activity in cool weather or packed with insulating mid-layers for keeping warm during breaks.
Features
General features
Generous cut for ease of movement and adding mid-layers
Long hem to cover your seat
YKK zipper front closure with storm flap
All buttons are large enough to be used with gloves on
Buttons are Canada style, attached with webbing to prevent failure
Generous hood with drawcord tightening and size adjustment
Hood can be rolled and secured into a collar with cord and button
Cuff adjustment tab with velcro
DWR coated for better water resistance
Softshell fabric added to the handwarmer pockets
PU coating on the inside for further windproofing
Pockets:
Measurements apply to Medium size. Pockets grow with jacket size
Four pockets on the front with large buttons and a folding mouth
Chest pockets: 16 x 20 x 2.5 cm, bulge up to a combined 3 litres
Chest pockets: 6.3" x 7.9" x 1.0", bulge up to a combined 100 ounces
Lower pockets: 19 x 21 x 2.5 cm, bulge up to a combined 4 litres
Lower pockets: 7.5" x 8.3" x 1.0", bulge up to a combined 140 ounces
Fleece & softshell lined hand warmer pockets
Hidden pockets with zipper closure behind the chest pockets, bulge out to a combined 6 litres!
Hidden pockets with zipper closure behind the chest pockets, bulge out to a combined 200 ounces!
Flat sleeve pockets on both sleeves
Material and care
65/35% polycotton. Wash in 40 degrees Celsius. DWR coated for better water resistance, PU-coated for windproofing. The whole package breathes still very well.
The Särmä Windproof fabric responds well to treatment with Särmä Fabric Wax or Woly Protector spray. A thorough impregnation with wax makes the garment waterproof. Apply as necessary!
Colour selection
One of the reasons Särmä Windproof Smock was developed was a need for a single-colour version of the British classic. Our basic selection includes black and green, other colours may come and go depending on season and demand. The best way to indicate demand for the Yellow or Oxblood colours (single batches of which have been already produced) is to click on the envelope and request a restock notification.
Size info
We have listed first the easy size, then the user's recommended measurements: user height/chest circumference. These are generously cut to accommodate mid-layers (for example, a sweater and a fleece). If you fall between two sizes, decide if you want a more closely fitting jacket or more allowance for clothes worn underneath. If you definitely just want a slim fitting jacket, pick a full size smaller than recommended.
Below are the actual circumference and sleeve length from the shoulder seam. The hem and waist are the same sizes as the chest.
| Size | Chest | Sleeve | Centre back length |
| --- | --- | --- | --- |
| X-Small Regular | 100 cm | 64 cm | 83 cm |
| Small Regular | 108 cm | 64 cm | 84 cm |
| Medium Regular | 116 cm | 64 cm | 85 cm |
| Large Regular | 124 cm | 64 cm | 86 cm |
| X-Large Regular | 132 cm | 64 cm | 87 cm |
| 2X-Large Regular | 142 cm | 64 cm | 88 cm |
| Medium Long | 116 cm | 68 cm | 90 cm |
| Large Long | 124 cm | 68 cm | 91 cm |
| X-Large Long | 132 cm | 68 cm | 92 cm |
| 2X-Large Long | 142 cm | 68 cm | 93 cm |
| Size | Chest | Sleeve | Centre back length |
| --- | --- | --- | --- |
| X-Small Regular | 39" | 25" | 32.5" |
| Small Regular | 43" | 25" | 33" |
| Medium Regular | 46" | 25" | 33.5" |
| Large Regular | 49" | 25" | 34" |
| X-Large Regular | 52" | 25" | 34.5" |
| 2X-Large Regular | 56" | 25" | 34.5" |
| Medium Long | 46" | 27" | 35.5" |
| Large Long | 49" | 27" | 36" |
| X-Large Long | 52" | 27" | 36" |
| 2X-Large Long | 56" | 27" | 36.5" |
Varusteleka Särmä
Click here to see everything from Särmä.
Särmä is our own brand of clothing and equipment. When you buy Särmä you get purpose-built stuff at a decent price, something that will fill it's intended role well and not cost you an arm and a leg!
Särmä products are covered by a 12-month warranty against defects in materials and workmanship. For further information please read our detailed warranty guide.
Made in China
There's good quality to be found in the PRC, as long as you don't choose the lowest bidder.
Recommendations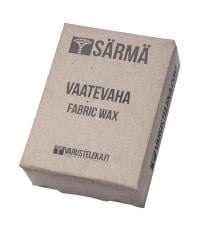 Särmä Fabric Wax
9.99 USD
Sometimes purchased with.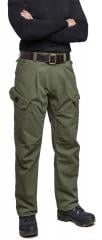 Särmä Windproof Cargo Pants
55.99 USD
Sometimes purchased with.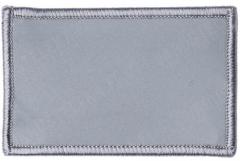 Särmä reflective patch, 80 x 50 mm
4.99 USD
Sometimes purchased with.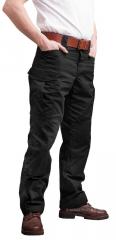 Särmä Cargo Trousers
36.99 USD
Sometimes purchased with.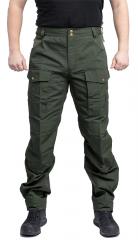 Särmä Outdoor Trousers
55.99 USD
Sometimes purchased with.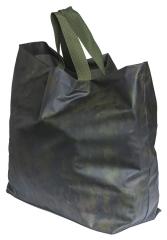 Jämä M05 tote bag
4.99 USD
Sometimes purchased with.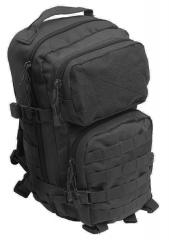 Särmä Assault Pack
32.99 USD
Might be of interest.

Woly Protector 3 x 3 impregnation spray, 300 ml
9.99 USD
Buy also.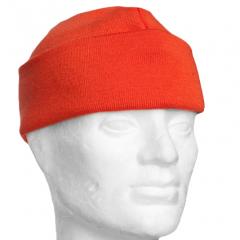 Särmä Commando Cap, Merino Wool
18.99 USD
Buy also.
Reviews
You have already submitted a review. You can edit your text by clicking on it.
Log in and write a review.
Remove filter
Suomi
(46)
English
(63)
Harri R.

26.05.2016 (Edited 31.05.2016)
Ensimmäisen päivän kokemuksella hyvä ostos. Huomattavasti keskimääräistä nykypäivän laatua paremmin kokoon laitettu, hyvälaatuinen mukavan pehmeä ja jämäkkä kangas. Tarrapintoja raksin jo osan pois. Katsotaan mitä tulevaisuuden käyttö tuo tullessaan, mutta positiivinen yllätys oli laadultaan, ja erityisesti hinta miellyttää. En pysty näkemään eroa laadussa tämän ja Fjällrävenin takkieni välillä, hinta vain on niissä aivan toinen.
3
3
I would recommend for a friend
Mikko K.

29.08.2016 (Edited 28.10.2016)
Kohta vuoden olen käyttänyt Mk I takkia. Hyvä ulkoiluun, alle mahtuu lämmintä niin tämän kanssa voi kulkea melkein ympäri vuoden. Bonusta siitä ettei ole muovikelmuja välissä hiostamassa.

Kehuista huolimatta Itävallan raskaampi Anzug 03 takki on kuitenkin vielä pykälän parempi. Siinä on parempi helman leikkaus ja huomattavasti parempi kaulus. Niiden lisäksi huppu pois tästä takista niin oltaisiin täydellisyyden äärellä.

Toisen syksyn kokemuksia päivityksenä:

-Takki ei ole enää niin lämmin ja tuulta pitävä kuin vuosi sitten, pesty ei ole kertaakaan.

-Etuvetoketju on ruvennut temppuilemaan. Puoliskot täytyy asetella huolella yhteen että takin saa kiinni. Kaksisuuntaisten vetoketjunen "ominaisuus"
5
4
I would recommend for a friend
Linus B.

08.09.2016 (Edited 09.09.2016)
Den här jackan är strålande! Jag vill ha fickor på mina jackor och byxor, jag vill ha fack på mina väskor. Här får jag precis vad jag vill ha - tillsammans med dragkedjor under armarna. Köp! / This jacket is fantastic! I prefer to have a lot of pockets on my jacket and on my trousers. I want to have the same on my bag (courtesy: Varusteleka). You may ventilate during your arms with this jacket. It's brilliant! If you were to ask me for a final recommendation: "Go for it! Buy!" :) I'm very happy, as always, with Varusteleka's merchandise.
19
3
I would recommend for a friend
perttu s.

15.10.2016 (Edited 29.11.2016)
Paras takki mikä minulla on ollu. Tuulta ei pidä ihan niin hyvin ku esikuvansa, mutta se on aika helposti anteeksi annettavissa.
0
1
I would recommend for a friend
Alan H.

08.11.2016 (Edited 29.11.2016)
I own both an original British Army one and the first version of this jacket. This jacket is lighter and softer but more comfortable to wear than the original Army one and is my "go to" jacket for 3 season wear when walking and travelling. A good coat of water repellent spray keeps light rain rolling off and the ventilation is superb.
20
2
I would recommend for a friend
Tuomas K.

19.12.2016 (Edited 24.08.2017)
Näppärä takki ja aikuisten koot. Tässä Large Regular vastaa siviilitakin XL:ää tai jotain XL+:aa. Alle mahtuisi kaksikin kerrosta fleecetakkeja sen villapaidan päälle, kun muissa takeissa Large on sopiva.

Kaulus on mukavan korkea ja tarpeeksi tilava, jotta alle mahtuvat sujuvasti neule, fleece ja kauluri. Huppu kauluksena ei ajatuksena hivele; toivottavasti ei lerpahda takaa käytössä.

Taskut ovat isot ja niitä on tarpeeksi kummallakin puolella takkia. Erityisplussaa lämmittelytaskuista, jotka ovat erillään tavarataskuista, kerrankin on tilaa myös käsille. Napit ja vetoketjut pitävät sulultaan ja käyttöotteeltaan. Miksei aina vois olla näin hyvin! Napinlävet tosin näyttävät lähinnä vihollisen pistimen tekemiltä, ne pitänee ainakin siistiä ja ehkä ompeluttaa vahvistukset.

Kangas on yllättävän kevyttä, muistuttaa kesäpalveluskamoja, mutta tuntuu pärjäävän tuulisessa Helsingissä. Kylmempään oloon ja kovempaan tuuleen ottaisin jonkun muun takin - toisaalta fleece tai tekninen alla voisi selvitä noistakin kunnialla. Kevyt kangas oletettavasti kuivuu nopeammin ja on taatusti ketterämpi käytellä kuin toppakuori tai kuori ilman toppaa.

Säätöjä on sopivasti. Niskan ripustuslenkki piti solmia lyhyemmäksi, ettei takki laahaa kaapissa kenkien päällä.

Alun perusteella vaikuttaa hyvältä takilta. Suosittelen ottamaan suosiolla "oman koon" tai pienemmän, kerrastovara on kyllä otettu huomioon jo kaavaa piirrettäessä.

Tämä vai Brandit M65? Tämä (+ fleece). M65 on toimiva, mutta jää jälkeen vetoketjussa, taskuissa ja leikkauksessa, eikä M65:n irtovuorta saa edestä kiinni kuin tekemällä siihen itse vetskarin tai lenkit (vetoketju päästää pakkasviimaa läpi, vaikka nappiläppä olisi kiinni).
3
2
I would recommend for a friend
Timo V.

22.12.2016 (Edited 08.03.2018)
Nyt tuli kyllä tehtyä elämäni paras takkiostos. Tällaista olen etsinyt vuosikymmenet. Riittävän pitkä, huppu ja hyvät taskut - mm. nuo käsienlämmitelytaskut. Isot napit hakkavat tarrat mennen tullen. Tuulenpitävyys ei ole tämän takin paras ominaisuus - nimestä huolimatta. Jälleen kerran Lekan koot yllättivät positiivisesti. 2X-Large-Long oli riittävän iso 192 cm 125 kg miehelle, massa on tosin jakaantunut tasaisesti, ei pelkästään vatsan seutuun. Ihmettelen vain, mitä kokoja "normaalit" ihmiset ostavat?



F-rävenin Smock nro.1 maksaa 749 EUROA, eikä varmasti ole yhtään tätä parempi. Lisäksi heidän XXL kokonsa on hieman liian pieni tämän tyyppiselle takille, eikä XXXL kokoa enää ole olemassa.



Tehkää tähän Climashield vuori ja pari taskua siihen pitämään kännykkä lämpimänä, niin muuta vaatetta ei sitten ikinä enää tarvitsekaan!

3/2018 Takki vaan paranee, upea klassikko kaikkeen käyttöön.
11
4
I would recommend for a friend
Marko L.

08.01.2017 (Edited 03.05.2017)
Yllättävän salonkikelpoinen takki. Olisin tosin toivonut jonkinlaista vuorta tai edes verkkokangasta sisäpuolelle. Nyt ei tosiaan ole kuin yksi kerros kangasta suurimmaksi osaksi takkia. Vähentää laatuvaikutelmaa mielestäni. Muuten kyllä hyvän näköinen ja oloinen takki. Kehtaa vaikka kylälle lähteä jos ei tarrapaikat vaivaa.
3
4
I would not recommend to a friend
eric r.

31.01.2017 (Edited 18.04.2017)
I was looking forward to this jacket. It is well made, but unfortunately too big for me. The sleeves are way too wide and long. I hoped this civilian version of the military classic would be a bit more fitted, particularly given the measurements listed.
6
97
I would recommend for a friend
Fredrick W.

08.03.2017
This is exactly what I was looking for. Excellent wind protection and really decent water resistance. The fit is quite roomy but I often wear several layers so for me that's a positive. I actually can't think of anything negative to say really. Shipping was very fast as well.
8
1
I would recommend for a friend
Tuomo L.

16.04.2017
Itsellä on ollut käytössä brittiarmeijan smockki tovin ja hankittua sille kaveriksi Varustelekan oman version, niin myönettäköön, etten ole katunut ostostani. Taskuja riittää vaikka mihin ja leikkaus toimii. Tietysti jää kaipaamaan brittiarmeijan paskua kangasta, muttei haittaa tätä takkia käytettäessä. Suuresti odotan, että tästä takista tehdään M05-versiot.
4
0
I would recommend for a friend
Peter R.

28.04.2017
Mine just arrived and I love it. Everything as described, lots of generous sized pockets (fleece lined hand warmers). Huge (zippered) underarm vents, very useful in warm weather. It may seem like a small thing but I am really impressed by the buttons on this thing. Rather than sewn-on (a common source of failure) they are threaded onto a piece of webbing that is secured to the jacket. This spreads the load and, as they are free to slide to a small extent, there isn't going to be a pressure point to cause them to fail. They should point that out in the description because it's a great feature on a practical piece of kit. Fit is best described as "baggy", which is how it should be as this is a working jacket, not a "Fashion" item. It's already my favourite "Go-to" coat.
12
2
I would recommend for a friend
Fariborz N.

18.06.2017
Great quality great price but they run a bit too long almost down to mid thigh level. I normally wear medium bought the medium regular size. Everything else fits perfect.
0
4
I would recommend for a friend
Shaw S.

19.06.2017
I bought this baby about 6 months ago and it kicks major ass. It is windproof as advertised, actually did well on the motorbike rides. And with a liberal application of greenland wax it sheds rain like a duck's back. The real star here is Varusteleka for being the BEST surplus provider on the planet, keep up the good work.
23
3
I would recommend for a friend
Stefan K.

19.10.2017
If you have a short torso and huge legs like me, this jacket is a little long and may restrict leg movement if completely zipped and buttoned up. The fit is really roomy, so much so I switched for a smaller size and even then the sleeves have enough room for a bodybuilder's arms. You can carry a week's worth of food in the pockets if you want to and it's proven to withstand rainy and windy days. Excellent value for money considering an equivalent jacket from a major sportswear brand will cost thrice as much and probably have half the features
4
1
I would recommend for a friend
Matti P.

27.10.2017
Jos tämä tuote olisi Fjällrävenin (tai muun ulkoilutuotevalmistajan) tekemä, sen hinta olisi 500 euroa. Tähän hintaan tämä on maailman paras takki. Kaikki sanottava on jo sanottu tuoteselosteessa.
3
0
I would recommend for a friend
Juho H.

05.11.2017 (Edited 05.11.2017)
Jos pitäisi valita vain yksi takki mitä käyttäisin, niin se olisi varmaan tämä. Minulla on Mk II versio. Loistava leikkaus, tyylikkään näköinen ja hyvät taskut, käsien lämmittelytaskuista iso plussa. Arvomerkki- ja nimipohjat otin pois, hihoihin saivat jäädä paikalleen.

Brittiläisen Soldier 95 fleecetakki alle, niin pärjää kovillakin pakkasilla. Ainoaa miinusta siitä, että takin kangas ei ole niin vettä ja tuulta pitävää, kuin aidot brittiarmeijan smockit, mutta lähelle päästään. Aitojen smockien kangas on jotenkin "liukkaampaa" kuin Varustelekan versio, tämä kangas kerää pölyä ja hiuksia herkemmin. Suosittelen, että pari kertaa vuodessa käsittelet takin jollain kyllästesprayllä.
2
0
I would recommend for a friend
Kenneth L.

08.11.2017
Paras takki mikä on ikinä ollut. Se on hyvä. Se on särmä. Se näyttää tosi-asialliselta. Ei kukaan tule sun naamaas sanoon että sä oot joku nössö.
Eli siis tosi epä-nössömäinen takki. Tämä on just sellainen takkki minkä puet päälles ja olet heti actionman. Tai jotain.
:D Ompelijoille hurraa kertaa kahdeksankymmentäviisikertaa! Ja kaikkille Varustelekalaisille kiitos tämä on ehtaa huipputuote!
Aivan fantastinen, siis aivan fantastinen.
Voi pitää pari raamattuja kanssa taskuissa. Kokeilin yhdellä KJVllä ja hyvin mahtui mutta oli pakko sivuittain laittaa se siihen rintataskuun että on kyllä hyvä!
Antaisin enemmän kuin viisi tähteä mutta jostain syystä ei sitä voi tehdä.
3
3
I would recommend for a friend
Ronni S.

10.11.2017
LOVE IT
I weigh in at 80kg, and 174cm. My fit is a "Medium regular" and it fits like a glove. Just love the style. Got it after a week, very impressed.
just remember you could use somwthing warmer underneath it, it is like a soft shell on crack :D
1
0
I would recommend for a friend
Vidar S.

16.11.2017
PROS: I highly recommend this! I got the first version of this and Small fits me perfectly. This replaced my old trusty Proper M65 jacket.
If you are "short" like me (172) you get extra protection when sitting down as the jacket will cover your butt too.
CONS: Main zipper is hard to zip. Seems like the zipper-stop at the bottom has malfunctioned somehow.
Pockets could use more stitch reinforcement.
2
0
I would recommend for a friend
Collin G.

19.11.2017
Ok guys this is it, this is one of the best damn smocks I have had the pleasure of wearing. Great fit with or without layering under it. As a reference for anyone like me thinking of investing in one of these fine smocks who get afraid of centimeters and needs a reference point to figure out what size to get; I wear a Carhartt XLT, the 2XLT smock is perfect fit for layering underneath. The pockets are great, can stuff so much shit into this thing and not have to worry about popping seams. I actually use the zipped breast pockets for my concealed carry in one (CZ PCR if you were curious for size) and a couple of magazines in the other and you'd never guess that I am carrying. The smock is somewhat water resistant and in light rains/snow. My only drawbacks on the garment is that the double zipper is somewhat difficult to get started at times and the hand warming pockets would be nicer if the fleece was on both sides. With all of the other great qualities of the smock it is easy to overlook those two qualms. Get the damn smock, you won't regret it. cg
3
0
I would recommend for a friend
Stephen K.

23.11.2017
Great smock. Others said these run large, but I disagree. I have a british MTP smock, and it fits me perfectly, so I ordered more or less the same size from here... But it's a little small on me around the waist, especially. If I wanted a form-fitting jacket, this would fit the bill, but I want loose and baggy. I'm 6'2 and 230lbs, and got a medium-regular,.. I should have gotten a large. So hopefully I can sell locally and get another.

Might wait until if and when they get a dark brown smock, which would be the best. Green and black are still a little too military-looking for me.
4
2
I would not recommend to a friend
Brian N.

25.11.2017 (Edited 25.11.2017)
I have both this and the latest model of British smock, which it was largely modeled after.

I'm on the fence about recommending this jacket at all--there could be some narrow demographic that enjoys the benefits over the drawbacks, but the latter are numerous. In some important ways, Sarma's smock works very well--civilian colours (well, only ONE colour, actually--black--unless army green is suddenly 'civilian'), no awful velcro on the storm flap to wreck your sweater or make noise, and slightly lighter material. These alone make it a huge advantage to use if you want to use it daily without looking like Rambo, so points to Sarma there.

Keep in mind when reading the below: Sarma's smock is *considerably* more expensive than a British surplus smock.

In almost every other way, though, the British smock is superior: better build quality, interior pockets, and the zipper actually works quickly. With Sarma's smock, you'd best add a good 2 minutes to your morning commute, the zipper is that finicky and troublesome; both it and the British smock does the same job but the British jacket just seems to work the first time.

The British smock's hood is nice and long, and has wire to form the appeture at the end. Sarma's is short and cheaply made--not especially good for rough weather.

Unlike the British jacket, Sarma's smock won't come used, and although I've not been through a downpour in it yet, the minimal water repellency works for light showers.

Sarma's smock is available in far fewer sizes than the British one, so if you're even slightly weird, you'll have problems. In my case, Sarma's jacket is too long and gets bunched up at the waist, which is uncomfortable and looks bad.

I mentioned build quality earlier. Varusteleka says of its Chinese-made smock: "There's good quality to be found in the PRC, as long as you don't choose the lowest bidder." ...but I don't think they went with a very good factory: there's loose threads on the garment in various places, and the seams in at least one place are--after only a week or two of use--starting to come apart. This is apparently not a jacket you can leave in your will, or perhaps even count on a few seasons from now. I'll bet that after being through an honest-to-god war plus several years of my using it, the British jacket is still good to go.

Haven't tried filling the pockets with booze yet like in that video. I guess that'd be another test.
16
9
I would recommend for a friend
Tomi N.

09.12.2017 (Edited 24.05.2018)
Oikein hyvä päällystakki, mutta vaatii kuvauksenkin mukaan pakkasilla vähintään villapaidan alleen.

Ylimääräiset velcropaikat kun ratkoi pois niin tuli vielä fiksun näköinenkin.

Käytössä ollut neljä kuukautta eikä valittamisen aihetta ole löytynyt.
8
0
I would recommend for a friend
Frank S.

13.12.2017
As with other Särma gear, this thing is very good for its price. It's sturdy, has these HUGE tape-attached buttons so it remains functional even if you don't use the zipper and great pockets. I like the zippered 'cross-draw' pockets that sit behind the top pockets in particular. Good thick polycotton weave, very windproof, it sheds light rain as well when new - I guess one could wax it like a big-brand 'Greenland' jacket (note that the sizing roughly corresponds to those, and having the real measurments of the garment helps a lot). I'm 1.83 m and just shy of 100 kg, most of the overweight being around my waist, and I comfortably fit in a size XL Regular with room for a nice thick fleece underneath. Don't buy this thing too tight if you want to stuff the pockets really full.
The sleeve pockets are large enough to actually put something in them; I keep a small flat first-aid pouch in one, a pen and an orange 'don't shoot me, I'm no deer!' armband in the other.
The only half star short of five is for the hood, which is a bit chaotic and does not roll up nice - there is a weird loop/button combo to hold it but that could be improved upon, it takes some skill to fold the hood up in such a way that the loop will reach the button. Mostly, the hood will hang open and as there is no real collar, there is something 'lacking' in the neck - better get a good scarf or a fleece with a nice collar. The hood also gets in the way a bit when putting it on, it tends to fall inside the jacket through the lack of a collar - this jacket really needs a basic collar. Having said that, this thing has rapidly become my favorite outdoor jacket, replacing a totally worn-out FJ Greenland that served me for more than two decades.
7
0
I would recommend for a friend
Timo P.

14.12.2017
I would recommend for a friend
CPT A.

27.01.2018 (Edited 27.01.2018)
This jacket is doing exactly what they said it would. It stops the wind dead in it's tracks. I am wearing the Varustaleka merino hoody under this and am good down to 20 degrees because no wind comes through. The bottom/split zipper is an essential feature. I am 5'10", 225 lbs and I bought the 2XL size. It is roomy enough to wear the merino hoody and one of the really heavy grey Swiss army surplus wool sweaters underneath the smock when the temp goes below 20 degrees. The velcro on the sleeve tabs is first rate and sticks where you put it. The buttons are very well done and you can actually button/unbutton them with gloves on due to the ribbon strip they are threaded on. The hood is VERY generous and the adjustment tab will pull it down tight to the size you need it to be. The front zips up tight around the neck when you need the smock completely closed. It is also nice to be able to use only the buttons, the zipper, or both depending on your need for air flow. I have already purchased a spare - that is how much I like this coat. Frankly, I am a coat whore and am always chasing the Goldilocks coat that is perfect. I have over a dozen coats and jackets hanging in the closet now that don't get used because this is the only coat I wear now. Great value for the cost of this coat. Absolutely buy this coat!!!!
6
0
I would recommend for a friend
Harold S.

28.01.2018
Just received my 2XLLong Smock. Fairly fast delivery - 8 days to Arkansas,U.S.A. I'm a large guy -250lbs, 6 1/2ft tall. The smock fits just perfect. The pockets are great The sleeves are a great length for me. I find a lot of jackets are too short in the sleeves and these are just right. Looking forward to wear this quite a bit. I willbe adding a liner when they receive more. To me, a great value.....
3
0
I would not recommend to a friend
Andrew M.

05.02.2018
After owning this for about 10 months, I've become well-acquainted with the ups and downs of this smock. It definitely does what it says on the tin; it keeps the wind out nicely, and keeps you at least somewhat warm to about 5 C. Pair it with a light fleece, and you'll keep toasty to about -3 C; with a 'middleweight' fleece, you'll be good to -8 or so. There are lots of pockets, and the fastening on those buttons are solid.

However, as others have pointed out after I got this, the fit and finish is definitely lacking; there were loose threads everywhere. But worse is the zipper, which is a colossal pain in the ass; it's both hard to zip and once it got stuck in an impossible position that led to the end of the zipper getting detached from the jacket. I've had this jacket for less than a year, and it's already starting to break.

It would be hard to recommend this jacket to someone until Varusteleka fixed its reliability issues, especially the busted zipper.
8
3
I would recommend for a friend
John

06.02.2018
Bought in black, large long. I'm about 6' 2", usually a 42-44 long in any jacket (blazer etc.) or large in coats, and this size OK for me. Loose enough for other gear under it, sleeve length great, often end up with coats too short in sleeve, very annoying, but this one well thought out. Good hood, good assortment of pockets, can see me stuffing allsorts in them and doing without a bag for walks and 'days out'. Nice one.
2
0
I would recommend for a friend
Hunter L.

06.02.2018
Very high quality jacket, works for a range of activities including, But not limited to, hiking, snowmobiling ( At 3 F or -16 C), stacking fire wood or everyday use.
2
0
I would recommend for a friend
Harri K.

24.02.2018 (Edited 07.03.2018)
Mk 1 käytössä nyt kolmatta syys-talvi-kevätkautta. olen pessyt takiin pari kertaa käyttökauden päätteeksi ja uusinut vedenhylkivvyden suihkeella, suihkeen merkki ei nyr muistu mieleen. Itse pidän enemmän ykkösmallin kokovihreästä näöstä, joskin raksin nimi- ja arvomerkkitarrapohjat pois rinnasta, koska niille ei ole siviiliulkoilussa tarvetta. Sotahommiin on toiset vermeet! Hihatarrat säilytin, normaalisti pidän niissä heijastimia, mutta tarvittaessa moraali/supa/kerhomerkkejä. Aivan mainio takki viileän-kylmän sään hengittäväksi kuorikerrokseksi!

Miinuksena XXL Long- koon vyötärökiristysnauhan mitoitus kymmenkunta senttiä liian ylös, itselläni se on noin alimpien kylkiluiden tasalla, kun vyötärö tällaisella hieman tukevammallakin (185cm/n 110 kg) on kymmenkunta senttiä alempana. Ilmeisesti long-kokojen pituuden lisäys on vain helmassa? Meitä pitkäselkäisiä on paljon Suomessa!

Vielä pieni toive, jonka olen lähettänyt suoraan Lekaankin: Tehkää vielä samasta kankaasta viileän sään vuorattu lippalakki tyyliä SA M91 / US M43!
0
1
I would recommend for a friend
Juuso L.

08.03.2018
Todella hyvä takki niin arki, kuin retkikäyttöön. Takki on riittävän väljä, jotta kerrospukeutuminen on helppoa ja takki pitää tuulen todella hyvin poissa.
0
0
I would recommend for a friend
Olli R.

08.03.2018
Nyt on pidetty smokkia puoli vuotta ja pärjää tällä talvenkin kun otti väjjän ja pistää kerrosta alle. Vetskarit ei ole mitään hempulota ja taskut vetää kauppakassillisen tavaraa. Tykkäsin ennen maihareista, mutta nyt tätä vaan pidän. Kainalovetskoista kantsii napsia vetimennauhat pois, ettei häirittee eikä tartu repunremmeihin.
0
0
I would recommend for a friend
Aki K.

11.03.2018
Takki on ollut kohta päivittäiskäytössä melkein 1.5 vuotta (pl. lämpimät kesäkelit) ja ei tästä ole tullut mitään negatiivista mieleen, paras takkiostos tähän mennessä.
Taskuihin saa katoamaan tavaraa melkein loputtomasti ja varsinkin korkealle menevät tilavat rintataskut on todellä kätevät, kokonainen subi menee kätevästi säilöön ja paahdettuna lämmittää kivasti viileällä kelillä. Lentomatkustellessakin taskujen määrästä on iloa, kun taskuihin mahtuu kaikkea sälää käsimatkatavaroista tilaa viemästä, Bosen vastamelukuulokkeetkin (QC35) mahtuu ihan mukavasti suojakotelon kanssa rintataskuun kuljetukseen. Kovilla pakkasilla mukava yhdistelmä kerrostettuna Särmä fleecetakin kanssa ja toimii ihan hyvin hupullisenkin version kanssa, tuplahuppu ei ole haitannut yhtään.
2
0
I would recommend for a friend
osmo h.

19.03.2018 (Edited 26.08.2019)
I would recommend for a friend
Anders T.

20.03.2018
I got mine today and very nice it is.I havent found anything to fault yet.
1
0
I would recommend for a friend
Clayton H.

04.04.2018
I would recommend for a friend
Pablo V.

06.04.2018 (Edited 06.04.2018)
It's really a great jacket! Versatile, comfortable, practical, well-thought out with really good zippers and eternal buttons.

The only minor drawback is the thin fabric in the bottom part, that is a bit too fragile and prone to tears. I don't know how I got a hole below the place were the lower pocket joins the fabric. I stitched it and all's good and great. I wear it every day, and I'm very happy with it.

As with other Särmä products, the final stitching is a bit coarse. I haven't experienced the problems others mention with the zipper. It's true you have to "get the hold if it" at first. But once you understand how it works, it's fine. Pretty resistant, and for what mine has taken, other zippers would have given up already.
3
0
I would recommend for a friend
Mikko K.

07.04.2018
Tällä on nyt pärjätty Rovaniemen korkeuden talvi, eikä minkäänlaisia ongelmia ole ollut. Taskut riittää pieneen kauppareissuun töiden jälkeen ja kerrospukeutumisen kikoilla -30 pakkaset pärjättiin myös. Erittäin toimiva takki, ja omasta puolestani iso kiitos tilavasta hupusta ja kädenlämmitys taskuista.
0
0
I would recommend for a friend
james t.

11.04.2018
Lovely spring jacket. I wil use on my motorbike, pretty tough material and fleecy hand packeds, nice zios under arms for acess to guns, drugs etc. haha really good, ventilation in hot weather on my m/c. Excellent value 5*****
1
0
I would recommend for a friend
Michael S.

28.04.2018
I got this at the end of the winter.. and we were blessed with a longer winter. I can say that this is a good smock to layer with... and on warmer trips since it is now spring and 70's degrees f and 50's at night.. it is comfortable on its own. I typically just button it... only on really windy or rainy days have I zipped it. IT has been durable.. and several people ask where and how much....so I hope you got a few more sales.

However... due to my using the buttons alot the button eyes stitching has pulled and fraid alot. I have to mend it... which is a bummer.. but the reality is.. all gear needs maintance and I like the fact.. that it sort of says... I use the hell out of this and it is wearing like iron.
7
0
I would recommend for a friend
Jesse K.

30.04.2018
Hinta/laatu suhde kohdallaan. Hyvä taskutus ja leikkaus takissa. Oikeasti tuo kangas ei ole "windproof" vaikka nimessä tuo sana onkin. Esim. erään pohjoismaisen kettumerkin vastaava kangas on huomattavasti tuulenpitävämpää.
Kaupunkitakiksi tämä ok ja toimiva.
9
4
I would recommend for a friend
Jesse K.

30.04.2018
Hinta/laatu suhde kohdallaan. Hyvä taskutus ja leikkaus takissa. Oikeasti tuo kangas ei ole "windproof" vaikka nimessä tuo sana onkin. Esim. erään pohjoismaisen kettumerkin vastaava kangas on huomattavasti tuulenpitävämpää.
Kaupunkitakiksi tämä ok ja toimiva.
4
7
I would recommend for a friend
Steven S.

23.05.2018 (Edited 23.05.2018)
This a great jacket for everyday wear. Especially if you are someone who becomes frustrated at the ill thought out civvy jackets after being used to wearing proper issue gear for many years! I can't think of anything to say that hasn't already been said except for one thing;

Alot of people are mentioning that the length is a tad too long. The British smock is designed to modulate air into pockets within the jacket, trapping in heat. My advice (along with the entirety of the British army) is to use the draw cords at the waist and especially at the bottom. This should be tucked back up the inside to look smart and ally. If you leave it hanging down you'll just end up looking like an Army cadet on his first ex and probs be just as cold.
31
0
I would recommend for a friend
Pasi A.

16.08.2018 (Edited 11.11.2019)
I would recommend for a friend
Anthony M.

17.08.2018 (Edited 17.08.2018)
I received this yesterday. Initial impressions. Good quality material. Heavier than I expected. Sizings are very large so take care when ordering. I'm 191cm, 100kg and my chest is 110cm and I went for the 2XL long. I bought this as a jacket I could layer up and that had decent pockets for carrying stuff in. I will have absolutely no problem fitting multiple layers underneath and the pockets are amazingly substantial. I am sure even the XL Long would still give me plenty of room. The acutal yellow colour isn't as bright as on the web photos more a light yellow mustard colour which is probably better.

When I got the smock I noticed that for some crazy reason the bottom pockets were both right hand pockets !. The hand warmer bit of the left hand pocket opened onto the centre of the coat....so it was absolutely useless. I sent Varusteleka an e-mail last night asking if they would cover the cost of sending the coat back to Finland as it was a product fault. First thing this morning I had an e-mail saying a replacement coat was on its way to me and that there was no need to send back the coat and to "keep it for spares". This is amazing customer service ! I would have no hesitation in doing business with them again and recommending them as a very reliable company for after sales service.
83
1
I would recommend for a friend
Gary R.

10.09.2018 (Edited 13.01.2019)
Much better quality than I expected.


Robust fabric and zip (no problems with the zip despite what others have said). Well finished - no loose threads. Excellent design. Size as advertised. Great size, shape, design and number of pockets (maybe just one small interior pocket would be useful). Hood is a good size with a handy adjustment strap so it doesn't swamp you - unless you want it to.


I'm using it on the north-west coast of Scotland so, even in August, the windproof qualities have been tested and are great.


The showerproofing performed heroically (actually slightly better than I would have thought) but eventually I got damp (but given very heavy rain driven by 60mph wind gusts yesterday even Goretex would have been hard pushed to keep me dry). And it dried very quickly at room temperature.


Delivery was reasonably fast and at a very reasonable price given the source and considering some UK companies refuse to deliver to my postcode.
1
0
I would recommend for a friend
Lassi V.

13.09.2018 (Edited 23.08.2019)
Mukavan kevyen tuntuinen takki syksy- ja keväthommiin, riittävillä tuuletuksilla. Kaiken kantotilan käytännöllisyydestä ei aivan varmuutta. Mutta ainakin kulkee kaulaliinat ja väliasun paidat taskuissa mukana ilman muita kantolaitteita.

Kokopolitiikka on reiluhko. Omille mitoilleni (185/85kg) taulukon mukainen koko olisi Large Long, mutta tuohon kokoon olisi mahtunut käyttäjän lisäksi kaverikin sisälle ja hihoissa oli todella reilusti mittaa. Jos alle olisi pukenut paksummin toppavaatetta tai vaikka pienen repun, niin sitten tuo koko olisi voinut olla sopiva.

Large Regular olisi hyvä koko, jos takki tulisi aktiivsempaan joka paikan käyttöön, mahdollisesti ympäri vuoden: alle mahtuu selvästi paljon välivaatetta ja liikkumatilaa olisi vielä reilusti.

Medium Long on taasen likiman "Large/hoikka". Itselleni hihat asettuvat samaan mittaan kuin Largessa, mutta olkasaumat istuvat paremmin kohdalleen arkivaatetuksen kanssa. Ja allekin mahtuu kausikäyttöön sopivasti väliin villatakki, eikä takki vielä kiristä. Liikkumatilaa saa sitten tehtyä lisää avaamalla hiukan alavetoketjua. Eli arkikäyttöä ajatellen kooksi valikoitui M/Long.

Ainut ihmetyksen aihe olivat lämmittelytaskujen reijät, mutta pienellä pähkäilyllä totesin että helman nyörien päät kuuluvat taskuun sisälle. Muovinupit nykien pois, solmut auki, pujottelu, uudet solmut ja nupit paikalleen. Toki olisihan nuo voineet olla jo tehtaalta lähtiessään.. nyt eivät enää tartu joka rakoon kiinni, esim. autosta noustessa.
0
0
I would recommend for a friend
Timo V.

21.09.2018
Kohta vuoden verran ollut käytössä. Koko on mallia reilu kun rinnanympäryksen mukaan tilasin. Pidän erityisesti taskuista. Paikallisen sekatavarakaupan steven ilme oli näkemisen arvoinen kun hänen silmiensä alta kurvasin kauppaan ja ennen puomeja pysähdyin, otin taka-askeleita ja palasin säilytyslokeroille siihen herran viereen ja aloin lappamaan taskuista mm. nipun täyspitkiä rautasahan teriä, WD-40 pullon, pienen käsihöylän, ym. lenkkiavaimia.

Viimeisen tähden nipistää hieman viimeistelemättömät ompeleet ja se että vetoketjun ompeleet on alapäästä kokonaan rarkenneet siitä vetoketjun kovamuovisesta härpäkästä alle kuudessa kuukaudessa. Kertokaa minulle, mistä löydän takin jonka vetoketju oikeasti kestää edes 2 vuotta?
15
0
I would recommend for a friend
Demian S.

08.10.2018 (Edited 09.10.2018)
I couldn't be happier with this jacket. It does what it's meant to do - protect from the elements - and looks great. I have been caught in a few rain showers and the water proofing was much better than I expected. I haven't encountered any of the zip problems that people have mentioned, or noticed any loose threads. Generally I would say that the finish is really good. The price is amazing. I wouldn't be surprised to see something this good selling for 2 or 3 times the price.I am really fussy about jackets and this is the first one in years where I am completely satisfied.



I also want to put in a good word for the customer service at Varusteleka. I initially bought a Brandit M65 jacket online but it was too big so I took it to the shop to change it for a smaller one. I was still not happy with the fit and then after a few weeks of normal use (ie just commuting), the under arm seams came unstitched on both sides (I actually heard one of them go when I bent down to tie a lace) so I took it back to the shop again and asked if I could swap it for the Särmä Wind Proof Smock and on both occasions they dealt with me patiently (I explained that my finnish was a bit basic but I wanted to try and cope without resorting to english) and courteously and exchanged without any question. Customer service isn't universally brilliant in Finland (or the UK for that matter - and not to single these countries out, they're just the only ones I have enough experience of to comment on) but Varusteleka are excellent.
17
0
I would recommend for a friend
Aaron F.

23.10.2018
Just got it today. Fall has just started, and it's starting to get cold. I'm wearing this tomorrow, and will wax the hood, soon! Thanks for the wax, btw... for it rains 200+ days a year in Oregon!
1
0
I would recommend for a friend
Kim K.

23.10.2018
Hyvä takki, tilavat taskut ja hyvä pyöräilessä, kun pitää tosiaan sen tuulen poissa alemmilta vaatekerroksilta.

MUTTA! Kannattaa katsastaa missä asti takin helma heiluu kyykistyessä. Itellä alkaa vetoketjun ommellukset repeytymään parin äkkinäisen kyykistymisen jäljiltä. Tää varmaan korjaantuis jollain elastisella matskulla?
1
0
I would recommend for a friend
Mikael P.

24.10.2018
There's no better fall/winter/spring jacket for the money, it is of a comparatively high quality and it is well thought out. I have two, one in green (the older model) and one in black that I use as my everyday jacket. Love them both.

The only reason its not getting five stars is because of the somewhat high amount of loose threads and such, nothing that impacts function but it requires the costumer to go through and snip these off. I'd pay another 5-10 € for a better finishing job, but I will be getting another one of these soon.

Another suggestion would be to make a more "civilian" version (like the windproof parka, but for ) with removed velcro patches, maybe smaller profile chest pockets.
12
0
I would recommend for a friend
Aleksandar I.

29.10.2018
Very good jacket. As advertised windproof, waterproof, keeps you warm and cozy. I am a tall and slim guy, 195cm and 83kg, so medium-long size fits me perfectly. Pockets are great and very practical, hell for a military issue jacket it is very fashionable, i have it in yelow colour and got many compliments on it. Only thing i do not like is that the final QC is a bit dodgy, by that i mean there are a lot loose threads in holes for the buttons. Other than that, exceptional jacket for the price.
And one more thing not related to the jacket, i am from Serbia, please please, do not use DHL to send packages here, if there is an option to send with regular mail, EMS or the slow kind, please add it. I had to pay 50 euros on top of the price of the items + shipping. Ok, there are customs charges, but DHL charged me 25 euros on top of the shipping i initialy paid, and they are slow. I would very much like to continue shoping from you guys, you are great, and that is the only isue i have.
Thank you.
14
1
I would recommend for a friend
Anonymous customer

05.11.2018 (Edited 05.11.2018)
Parin vuoden käyttökokemuksen perusteella hintaansa näden asiallinen takki. Reilusti isoja taskuja ja kätevät taskut käsien lämmittelyyn. Mukavan väljä, mutta silti ryhdikäs leikkaus. Miinusta vetoketjun käytön hankaluudesta sekä viimeistelystä - ompeleista jäänyt sojoittamaan irtonaisia langan päitä. Vetoketjun ompeleet alkoivat repeytyä alhaalta noin vuoden käytön jälkeen, mutta Varusteleka kuitenkin hoiti korjauksen todella asiallisesti ja nyt takki on parempi kuin uusi.
2
0
I would recommend for a friend
JM

06.11.2018
It's a great allrounder, very comfy and the fabric is nice! Sizing is a bit on the large side, maybe pick one size smaller? 185/89kg chest 106cm, M Long fits nice. I could wear winter jacket under Large Regular.
2
0
I would recommend for a friend
Pekka K.

14.11.2018 (Edited 03.01.2019)
Tänään saapui 2016-1 valmistettu kiertotalousrotsini. Väri on musta ja koko Medium. Takki tuoksuu pesuaineelle , mutta siitä huolimatta likatahroja takin ulkopinnasta löytyy oikean rintataskun alueelta.

Koko on sopiva 173/ 68 olemukselleni . Vetoketjut toimivat ja taskukapasiteetti on riittävä. Velcropinnat ovat hyvässä kunnossa, kuin uudet. Lisää kokemuksiani tulossa sitten kun olen sitä päässyt ulkosalla testaamaan.
Edit: käytössä on ollut ja kovemmillakin pakkasilla tarkenee aluskerroksia lisäämällä. Talvimyrskyn tuulet eivät puhaltaneet takin lävitse ja kun alla oli ruotsalainen poolopaita ja brittien tekninen t-paita tarkeni hyvin ulkona liikkuessa ja sisätiloissakaan ei hikeä alkanut puskea. Lisäämällä alle fleecen ulkonaolomukavuus paranee , mutta sisätiloissa tulee liian kuuma.
7
1
I would recommend for a friend
Dieter S.

24.11.2018 (Edited 04.12.2018)
Awesome piece of gear!

Bought: Medium Regular (170-180 / 92-100 cm)

My measurements:
- body length: 183cm (72.04").
- front hollow to hem to crotch: 70cm (27.55").
- chest size: 100cm (39.37").
- arm length; shoulder to wrist: 58cm (22.83").
- weight: 81Kg.
- waist; above hip bone: 86cm (33.85").

Fit:
- Back covers my whole rear to the underside of my bottom.
- Arms are covered beyond my wrist and stops half way my hands. Streching them won't pull back the sleeves. The velcro straps make it stay on my wrist and prevent cold air getting in.
- Front is completely covered and the collar stops under my chin like a nice scarf.
- Roomy enough for layering but not a trash bag when wearing it alone. You can tighten the bottom and waist with elastics. This tailoring makes it more snug.
- Pockets are all lined with the outer fabric, so no mesh or crappy quality. Meaning what's inside is there to stay!
- Behind the bottom two front pockets you have another pocket where you can warm your hands against the fleece lining, awesome!

Finish:
- Overall very wel and rugged stiching, though a bit rough looking, but hey... who's wearing it, Barbie?
- Pockets have overlap on the fold. So when closed you not only cover the pocket, but the pocket is folded shut as well.
- Fabric feels tough and woven very tight, it resembles the G1000 of Fjall Raven.

Score:
- Lost half a star due to the bottom closure elastic. I had to undo the knots and feed them through the pockets myself. Not a dealbreaker!
1
0
I would recommend for a friend
Tapio T.

10.12.2018
Mulla on ollut (vanhanmallinen) takki käytössä noin vuoden, suunnilleen joka päivä. Vanhanmallisessa ei ollut erikseen kokoa "medium long" eikä se ollut vettähylkivä, mikä tuli testattua (vaatevaha auttoi tähän). Eli koko on "leveä" ja alle mahtuu villapaita ja ohut toppatakki, jolla pärjää pakkasessakin.

Taskutilaa on järkyttävän paljon!

Tästä seuraa, että takki toimii paremmin metsässä tai koiralenkillä kuin kaupungissa. Voi olla että uudenmallisessa jää vähemmän tilaa takin alle. Huppu on iso ja toimii hyvin.
0
0
I would recommend for a friend
Michael S.

11.12.2018
Works surprisingly well to protect from the Canadian winter with just a light sweater underneath. I bought the Large-Long version so I could wear a sweater underneath and it fits perfectly. I recommend buying 2 sizes bigger if you want even more extra room when wearing a sweater or additional layers underneath.
0
0
I would recommend for a friend
Anonymous customer

20.12.2018
Vielä paremman tuosta saisi kun vetokejun alapää olisi n.navan kohdalla niinkuin BW:n parkassa.Vetoketjuttomaan alasoaan nepparisulku.
4
0
I would recommend for a friend
Robert P.

09.01.2019
Excellent smock all the way from Finland. I love the British army windproof smock but don't need MTP any more as I am no longer serving, this Sarma product is just what I have been looking for as a hill walking jacket. I like the pit zips and the hem adjustment cord, you can now tighten that up from inside the hand warmer pocket. The hood is of the simpler old style (remember the early SAS windproof?) without the tunnel and wire adding bulk and weight, it has enough adjustment to be comfortable and can be tied away as a collar if needed.
The fit is not too baggy, I got the Large/Long version and I am 5 ft 11 inches tall and have a 42 inch chest.
I have yet to use it out in the wilds of the Lake District and so I do not know how water repellent the material is, but it has not been bought as a waterproof, just a windproof, I can easily throw a goretex jacket over the top if the need arises.
The pockets are plentiful as on the issue smock, with the Napoleon pockets being the most appreciated. I'm not too sure about the velcro patches, but I am sure they could come in handy for reflective material, maybe blood or allergy info, but I'm not really into that and others may find them useful.
I got the yellow colour, and it's really nice and non military. It would be good to see a light brown or bronze colour rather than black and green, but apparently other colours are in the pipe line.
So to sum up, if you are in the market for a breathable cotton (sort of) jacket for walking and outdoor use then this could be for you, and at the price a bargain not to be missed.
[Buyers in the UK worried about delivery time don't fret, it takes about a week outside of busy times like Christmas and new year, the packaging is top quality too.]
0
0
I would recommend for a friend
Tish T.

26.01.2019
This is a very good jacket for the price - if you use it as an outer shell over a warm thermal layer. I purchased the Green 2 XL (I am usually an XL). This week (January, 2019 in Ontario, Canada) I wore it over a Filson size 46 wool cruiser jacket in minus 20-25 degrees Celsius (with wind chill), alternating over a couple of days with freezing rain, and heavy snow. The jacket was very resilient and shed moisture easily, but did get wet after a few hours when the temperature warmed up to about 0 degrees Celsius. The jacket did dry out overnight indoors and I was able to use it the next day. When I got home I tried it on over a 2 XL Canadian made pure wool anorak. It worked perfectly as a wind proof layer, with my essential items kept in the pockets (including knife, headlamp, thin and thick gloves, scarf, and wool hat - I always carry my mobile phones / electronics inside my inner, thermal jacket near my skin so they don't get cold). The real value of this jacket, if you intend to actually use it in the field, are its many pockets, and value as a windproof, water resistant top layer. In essence, I use it in the same manner you would use an Arctic anorak, but with the value of many pockets and a less conspicuous white color. It excels as a good outer layer over a thick thermal / wool layer. I intend to take it to Regina Saskatchewan next week and try it out in minus 30 to 35 degrees Celsius, and next weekend (early February) ice fishing in Northern Ontario.
2
0
I would not recommend to a friend
Petri H.

30.01.2019 (Edited 12.02.2019)
EDIT: Vertailun vuoksi ostin alkuperäisen brittiläisen CS95 Windproof Smockin ja kyllä tässä särmäkin kiinan kopio jää auttamatta varjoon brittiläisen armeija ylijäämän ollessa kestävämpi, istuvampi ja kaikin puolin miellyttävämpi hinnasta, materiaaleista ja ulkonäöstä lähtien. Saa muuten kunnolla värjäämällä lähes mustan tästäkin, pikkasen aavikkokuviot vain paistaa mustan alta tumman harmaina juovina oikeastaan aika tyylikkäästikin(jos ei vaaleat ompeleet haittaa, näin ainakin desert camo-kuviossa.)

Särmä windproof smock on kuitenkin kelvollinen takki sekin, jos on valmis pieniin korjaustoimenpiteisiin, ompeleet ovat nimittäin hieman heppoisia. 3kk kaupunkikäytön jälkeen kahdesti ollut tarvetta turvautua neulaan ja lankaan kun ensiksi toinen alempi etutasku ratkesi kädenlämmitystaskun molemmista saumoista ja seuraavaksi repeytyivät vetoketjun ompeleet helmasta, joten toivottavasti tätä ei tarvi nyt jatkuvasti olla parsimassa tästedes, nähtäväksi jää. Myöskin omassa tapauksessa jouduin saksien kanssa eliminoimaan lukuisat langan pätkät, jotka saumoista tursottivat. Kaksisuuntainen vetoketjukin on hieman venkula välillä ja sitä saa useamman kerran asetella kohdilleen ennen kuin tärppää, napit puolestaan toimivat moitteettomasti.



Takin leikkaus itsessään on mukavan väljä(harteista ehkä liikaakin itselleni), oma takkini on kokoa large regular(omat mittani: 180/110) ja alle mahtuu poolo yhdistettynä hupparin sekä särmä villafleecen kanssa niin ettei purista lainkaan ja hyvin tarkenee -30 pakkasessakin, syyskäyttöön ottaisin kuitenkin kokoa pienemmän takin ettei roiku päällä. Ulkonäköhän tässä on kohtuu ryhdikäs koon ollessa sopiva, jotakin vahvikekangasta voisi ehkä kuvitella taskujen läppiin, vyötäröstä kun kiristää säätönauhan niin saa hieman lisäryhtiä ja lämpökään ei karkaa. Hupusta sen verran, että pään se nielaisee joskin säätöremmillä voi tätä paikkoa, jos ei piittaa tyyliseikoista(brittiläisen huppu muuten on vielä suurempi). Tämä myös tosiaankin pitää tuulta hyvin ja sietää kohtalaista sadettakin. Erityiskehut isoista jämäkistä napeista ja helppokäyttöisyydestä sekä taskujen runsaudesta ja niin ikään suuresta koosta. Pystysuorat vetoketjutaskut rintataskujen alla soveltuvat myös näppärästi lompakon tai luurin kätkemiseen. Turhat velcrot on karsittu alkuperäiseen malliin nähden hihansuita lukuun laskematta.

Kokonaisuutena kaiken kaikkiaan kelpo rytky, ainoastaan viimeistelyyn ja ompelujälkeen toivoisin parannusta. Todellakin linja-automatkoja lähinnä tuli takki päällä tehtyä ja 3kk jälkeen repaleina useasta kohtaa joten pakko on mieluummin suositella aitoa brittiläistä versiota, joka ylijäämätavarana on suunniteltu armeijakäyttöön ja eron myös huomaa.
4
0
I would recommend for a friend
Antti L.

03.02.2019
Olin hieman skeptinen mutta täysin aiheetta.
Parin viikon kokeilu takana ja tämä rotsi vakuuttaa silti joka kerta kun sen vetää niskaan. Leikkaus on reilu ja itse päädyin yhtä kokoa pienempään long malliin. Hupun taitto kaulukseksi ei säväytä,ehkä joku tasku kauluksessa jonne hupun saisi sujautettua toimisi paremmin, toimii kyllä näinkin. Vyötärön kiristysnauha voisi olla hieman pidempi kun narut pujottaa taskuun ja ylemmän kiristysnauhan päät voisi olla vetskarin vieressä kylkien sijaan. Nämä nyt on hyvin pieniä puutteita eikä vaikuta käyttöön negatiivisesti. Vielä kun ehtii vahaamaan tämän ni hyvä tulee!
0
1
I would recommend for a friend
Philippe M.

14.02.2019
I'm torn on how to review this...three or four stars...so hear me out:

1. It's well made. Not overly well made, it's a pretty simple jacket, but the construction is quality and more than adequate. Certainly worth what you pay for it, at least, and can be easily repaired/maintained.

2. It's almost comically practical. As in, you'll only need a backpack for a laptop practical. I can fit everything I usually tote in a backpack in this, and still be comfortable wearing it.

3. It's not that windproof. I work on the shore of the Chesapeake Bay, and come winter the winds are strong and the rain comes down sideways. While still better than your "average" fashion jacket, it doesn't block wind as well as a good Carhardtt jacket, or the original Brit CS95 Windproof smock that it's based upon. (Which I also own, purchased here at Varusteleka.)

4. In theory, this is the key that makes layering work. See the note above on windproofness. I've tried layering before, and it had always ended up a bulky mess. A light jacket like this over a wool (or even cotton) flannel shirt solves this, and I've comfortably worn this (with appropriate layers) in temps down to 9 degrees Freedom (about -13 Celsius...)

5. While it's not as good as the original CS95 windproof smock, the colors are better. Not being in the military, I'm not wearing camo to work. (though some do.) It's nice to have a more civilian version of a jacket this practical.

So to sum up: Though this jacket isn't perfect, it's still worth the money. While I do have some reservations, I'd still recommend it. I'd also suggest ordering using the suggested sizes if you're looking for a practical jacket, and the "actual" sizes listed in sizing info if you're looking for a more formal looking option.
3
0
I would recommend for a friend
Kari M.

15.02.2019
Todella hyvä ja hyvää kangasta, ei kahise, pitää pikku sateen ja hengittää, iso plussa kainalo vetoketjuille.
Itse koen että hihat voisivat olla hiukan pitemmät, niin kuin englantilaisessa versiossa.
Jos vetoketjussa on ollut irtoamis ongelmaa niin katsokaa akuperäistä versiota siinä selviää miten se pitää ommella ettei ratkea.
1
1
I would recommend for a friend
Kieran W.

23.02.2019
I would recommend for a friend
Atte K.

26.02.2019
Kaipa se on ihan hyvä rotsi, kun kerran hankin jo kolmannen yksilön. Tarvitsin välikerroksia varten isomman koon ja eri värisenä, jos tässä vielä joskus sattuu jokin talven tapainen tulemaan. Pienempi koko menee kevätaikaan. Tarrapaikkojen tarpeellisutta epäilen edelleen ja ratkoinkin ne huitsin nevadaan rutiinilla. Takkihan on funktionaalisella lookillaan jo lähes klassikko. Voin pasteerata niin kadulla kuin purtsilla varmana, että tavarat pysyy taskussa (kauppakassi ja keltaiset hansikkaat) ja vastaantulijat kateellisina. Tilava huppu mahdollistaa tosielämän incognito-moodiin siirtymisen sekunneissa. Kaikki kolme rotsiani ovat pysyneet ehjinä ja vetskat priimakuntoisina. Suosittelen!
1
1
I would recommend for a friend
Jack M.

15.03.2019
I will start by saying I'm sure I don't fit the demographic that Varusteleka is marketing to since I am in my seventies, but I really like this wind proof smock. I liked the M65 field jacket that I was issued fifty years ago but this thing has it beat. I love pockets and this has pockets galore. With this jacket and a pair of cargo pants by the time I find my wallet, someone else will have picked up the bar tab and I'd rather owe them than cheat them out of it. Great piece of kit.
4
0
I would recommend for a friend
Eero H.

28.04.2019
Tämä pidempi malli erittäin hyvä näin lähes 2m kaverille ja ihan siistin näköinenkin myös näin katumaastoon. Pikkupakkasellakin pärjäsi kun nakkasi intistä tutun villapaidan alle, eikä +15 asteessakaan hikoile kun availee hieman tuuletusaukkoja. Valitettavasti Kiinan laatu näkyy muuallakin kuin hinnassa, nimittäin joka napin lävessä langat irvistelee ja vaatii pientä fiksailua. Velcraa myös ehkä hieman turhan paljon, en kuitenkaan ole vaivautunut repimään irti vaikka käyttöä ei olekaan.
0
0
I would recommend for a friend
Francis T.

01.05.2019
So I've been trying to solve the three season jacket problem for a little bit and this jacket seems to do that. I paired it with the wool fleece hooded jacket as a liner.

Sufficing to say, it works great. Big roomy pockets, enough bulk to let you layer underneath, very adjustable and high quality construction.

The only complaint I have is how the waist adjusters are terminated, I cannot just simply tuck the cord into the grommet hole of the hand warmer pocket as shown. Booo.

The under arm vents work great with or without a liner jacket and the sleeves fold and cuff nicely for warm weather use even with my big arms. As a wind and water resistant layer it does great to trap warmth under it.

Sizing runs fairly true to as described. I ordered both my wool fleece and smock in large regular and there is enough bulk to layer the two and still have enough space for double flannel and t-shirt under.
1
0
I would recommend for a friend
Peter H.

05.05.2019
I really like mine and it has quickly become my go-to jacket for everyday wear.
Note that the chest size is not the actual size of the jacket, but rather the size of chest it will fit, WITH a sweater on.
Good quality. No problems whatsoever with the zipper, other than those you'll always have with two-way zippers.
2
0
I would not recommend to a friend
Petri M.

13.05.2019
Aika hikinen säkki huonolla leikkauksella. Brittien Windproof Smockit voittavat 6-0
5
2
I would recommend for a friend
Andreas G.

19.05.2019
I received the jacket very fast. Now I have to test it. The first impression is very good. Everything that was written in the description applies to the jacket. I can just recommend her.
1
0
I would recommend for a friend
Leevi S.

07.06.2019
Hyvät puolet:
Hinta
Isot tuuletusaukot
Kunnolliset napit
Paljon taskuja ja isot taskut
Paljon velcroa
Kiristysnaru vyötäröllä

Huonot puolet:
Vaikee keksiä mitää mutta itelle ehkä ainot "ongelma" on reilu mitotus joka suuntaan (varsinki hihoissa) mutta sekin on aika paljon kiinni kaverin koosta.

Hintalaatusuhde on kyllä erittäin hyvä ja 70€ takista on vaikee valittaa.
1
1
I would recommend for a friend
Esa S.

08.08.2019
I would not recommend to a friend
Sampsa S.

13.08.2019
Leikkaus todella väljä. Takki ei minun mielestä oikein pidä vettä eikä tuultakaan. Tekninen toteutus sinänsä hyvä.
1
2
I would recommend for a friend
Andrew S.

16.08.2019
This is a great jacket. I got it in oxblood and it's a great colour. It doesn't look too military and isn't too bright.

I'm 185cm tall and the long jacket is a bit long in the sleeve but is great otherwise. There's tons of useful pockets. The fabric works nicely in showers and seems to be pretty windproof.
1
0
I would not recommend to a friend
Jukka K.

20.08.2019
Kyllä tämä oli hutiostos. Vetoketju sysipaska, samoin vetoketjun ompelujälki. Langanpätkiä sojottaa sieltä täältä ja mukavasti ovat ketjun välissä joka välissä. Tämä jäi lojumaan kaappiin ja windproof-housut jäivät ostamatta heikohkon laatuvaikutelman takia. Ostin retkitakiksi Lundhagsin takin joka ei paljon kalliimpi ole ja laatu vakuuttaa. Kangas ja leikkaus hyvät, siitä kaksi tähteä, muuten en antaisi tähtiä lain.
2
0
I would recommend for a friend
Christopher C.

21.08.2019
I recently ordered one of these Särmä parkas from Varusteleka in a size large-long. It arrived very quickly, despite the international address (California, USA) and then, upon arrival, took a very close look at it. An examination revealed it to be extremely well-fabricated of double layered material and the number of utilitarian pockets incorporated on it was impressive. A two-way zipper of heavy-duty polymer for closure, plus buttoned overlay assures good wind-proofness and the attached hood is also quite a good idea. In terms of size (as noted in the description), these parkas are 'generously sized' so as to accommodate layering. I weigh 70.5 kilos and stand 182 cm (tall and thin) but I always find slightly larger sizes better for me than 'perfectly' sized items; thus I ordered a large size and found it was perfect for wear over several layers of thick winter clothing. My only disappointment was the information that the bright yellow colored parka is temporarily out of stock (or I would have gotten another LRG in that bright-visibility color). I use the black one for 'low profile/nightime' use and (will use) the brighter yellow one in survival situations. This is an excellent garment and I highly recommend it to others. The very low price is also a strong plus! Kiitos hyville suomalaisille ystävilleni tällaisten erinomaisten tuotteiden tarjoamisesta! "Epävarmojen Amerikan valtioiden" parhaat terveiset ... :)
3
0
I would recommend for a friend
Ignacio N.

25.08.2019 (Edited 20.01.2020)
First of all I didn't see any loose threats around. May be because I got the new oxblood model, just released. Now, the jacket it's quite rough and makes a good shell. I have a gorka anorak and the särmä outdoors jacket and judging by construction and first impressions this jacket will be enough with no problem probably down to 10 minus with a proper thick wool pullover or fleece. Pockets are great, construction srtong, no need to repeat much, and the hood, not being as huge as the original British smock, it's still comfortable and protecting. Great jacket. UPDATE: as expected, no problem in -10C with just a base layer merino long sleeve and a fleece jacket. Sure in -20 with propper layers this is a great shell. Great versatile jacket. As 99% of the Varusteleka production, super recommended!!! UPDATE: unfortunately one whole wrist Velcro from the right sleeve ripped off completely. Now I understand the comments about some loose threads and China quality. I took one star and half away. Of course is not a big deal, can fix it in 5 min, but it changes the price-quality relation. And I bought it in July I think. Not even a year ago. Anyway, nice and good jacket. But would have expected bit better from the proud varusteleka takes of their products. Still recommended.
0
0
I would recommend for a friend
Sami K.

26.08.2019
Ostin tämän oxbloodina, koska halusin siistin takin riittävillä taskuilla ja riittävällä tuuletuksella kaupunkikäyttöön ja työmatkapyöräilyyn. Valkkasin kokoa pienemmän, koska halusin myös istuvuutta ja talvikäyttöön minulla on jo muita takkeja, joten alle ei tarvitse saada kuin korkeintaan ohut fleece tai villapaita. Näillä spekseillä tämä takki toimii hyvin, joskin hartioista vähän tiukan oloinen eikä salli esikuvansa mukaisia reippaita liikeratoja - se lienee istuvuuden hintana. Kainalotuuletus on hyvä juttu, joka pääsääntöisesti puuttuu muista tämän kaltaisista takeista tässä hintaluokassa. Takissa ei myöskään ollut irtonaisia langanpäitä, joista tuolla muissa kommenteissa on napistu. Tuuliläpän alin nappi on vähän ikävästi samoissa kohdin kuin vetoketjun vedin, joten se on vähän tiellä kun laittaa vetskaria kiinni. Ei hassumpi takki jos ei odota saavansa alkuperäisen Windproofin kaltaista takkia uutena (melkein) ylijäämän hinnalla.
0
0
I would recommend for a friend
Nicholas P.

11.09.2019
I just received the jacket today, first impression-an excellent buy! I hope the ladies and gentlemen of Varusteleka will not be too upset with me modifying the jacket with minutes :) I cut the existing cord locks off, and replaced with Varusteleka's own cord locks. A cheap improvement, I feel the waist adjustment is now going to hold properly. I will probably keep the existing cord locks on the bottom of the coat. I'll put a stopper on the cord to stop the cord lock falling off, or maybe tie a knot at the ends.
I can't make any comments on the durability of the jacket, sure, there is a few stray threads, but I'm no seamstress and have no idea if they are an indicator of weak points in durability or weatherproofing. I suspect that if I spend a fair amount of time outside or in the woods anything apart from a suit of armour is going to have a few stray threads within days so in a sense, the jacket has come pre-prepared :)
The material is pretty robust, I am not military or anything like that, so can't comment on the jacket in relation to the original smocks, but I feel that the material should be fairly spot on for what I'll be using it for, hiking in Wales and Cornwall. The green is a lot darker than the images on this site.
I am 181 cm, chest 103 cm, took large long, pretty baggy so I can layer up.
I'll write again in a few months, if I were you, I would definitely get some cord locks at the same time you order the jacket, I can already tell they make it hang better-unless it's all in my mind :) Thanks Varusteleka!
0
0
I would recommend for a friend
Per-Olov L.

17.09.2019
This product is quite affordable and it delivers as promised! Just bought the third one - oxblood. Perfect for walking my dogs in a brisk tempo. As a side comment, I might add that when I move around in Malmoes most hipsterinfested area I get lots of appreciating looks from nice ladys half my age (67) ; )
0
0
I would recommend for a friend
Piia T.

25.09.2019
Ehdottomasti helmi takki. Kangas mukavan oloista, miellyttävä päällä ja taskuja löytyy kaverille kans. Käsittelin kankaan vielä enemmän vettähylkiväksi woly suihkeella.
0
0
I would recommend for a friend
Joonas N.

04.10.2019
Otin omia mittoja yhtä kokoa kapeamman takin, istuu hyvin ja alle mahtuu silti villapaita tai fleece. Pitää tuulta ja syyssateita riittävästi, mutta hengittää paremmin ja on paljon tyylikkäämpi kuin täysin polyesterinen sade/tuulitakki. Arvostan käytännöllisiä yksityiskohtia kuten tuuletusvetoketjut ja lämmittelytaskut. Toiminee aluspukeutumisen mukaan Suomen oloissa noin 9 kuukautta vuodessa. Kestävyydestä en vielä osaa sanoa, mutta takki vaikuttaa ihan hyvin huolitellulta. Ainoa valituksen aihe on, että nappien sijaan olisin ottanut mieluummin nepparit suojaläppään ja taskuihin. Kaiken kaikkiaan olen takkiin oikein tyytyväinen, hinta-laatusuhde erinomainen!
0
0
I would recommend for a friend
Petteri M.

08.10.2019 (Edited 08.10.2019)
Tuli oikein hyvä takki, kun poistatti ompelijalla ruman ja epäilyttävän hupun. Sitä kun ei saanut edes kauluksen sisälle vetoketjun taakse, kuten monissa muissa takeissa on tapana. Tässä takissa on vain nappi ja nauhan pätkä niskassa, jolla rullatun hupun pitäisi pysyä siististi kaulusta vasten. Ei pysy, eikä ole siisti.

Toiseksi suurin kauhistus ja kummastus on neljä täysin turhaa ja noloa postilaatikkoa (rinta- ja helmataskut) takin etupuolella. Niihin ei onneksi tarvitse tunkea mitään, niin takki säilyy hieman sileämpänä ja ryhdikkäämpänä. Vetoketjulliset pystysuuntaiset rintataskut ja povitasku riittäisivät aivan hyvin. Onko tässä nyt keksitty risteyttää takki ja reppu? Taskuissa kun on yli 13(!) litraa (turhaa) tilaa rumentamassa muutoin kelpo vaatetta. Reput reppuina, takit takkeina ja huput ovat hiippareille.

Napit ovat myös vähän turhan isot. Tulee mieleen hupsu pinssikokoelma. Itse käytän pelkkää vetoketjua ja käännän vain läpän eteen sitä napittamatta, niin on fiksumman näköinen. Nepparit olisivat paljon parempi ratkaisu nappien tilalle. Takissa on myös velcroa ylettömän paljon ympäriinsä, mutta en ole lähtenyt niitä ratkomaan pois, ties kuinka kamalat jäljet jäisi. Tuuletusaukot kainaloissa ovat erinomainen lisä, vetoketju niissä tosin aukeaa jostain syystä alhaalta ylös, joten niitä ei saa takki päällä ainakaan kovin helposti avattua. Hieman arveluttaa kuinka kauan takin vetoketjut kestävät käyttöä, toivottavasti pitkään.

X-large regular on keskivartalovahvalle sopiva, 2XL on jo reippaasti suurempi. Hihat takissa ovat varsin pitkät regular mallissakin, liekkö mitoitusvirhe vai kompromissi? Tätä ongelmaa ei ole omalle kohdalle aikaisemmin sattunut.

Oxblood on värinä täysosuma! Vielä kun jostain saisi mustat US nahka/nomex lentäjänhanskat takin kanssa käytettäväksi, niin jo kelpaisi keikaroida, vaan eipä löydy mustia ei. Tehkää niitä Särmänä, menekkiä varmasti olisi.

Kritiikistä ja modailutarpeista huolimatta kyseessä on oikein kelpo takki hintaansa nähden.
3
5
I would not recommend to a friend
Paavo P.

16.10.2019 (Edited 21.01.2020)
Jos vertaan tätä Särmän takkia kaapistani löytyvään brittiarmeijan CS95 windproof smockiin, ei voittajasta ole epäselvyyttä. Särmän smock häviää laadultaan esikuvalleen käytännössä kaikessa. Vetoketjut ja narulukot ovat heppoisemmat, eikä pienehkö huppu suojaa kasvoja. Hihansuiden velcron tarttuvuus on heikentynyt selvästi 4 kk:n päivittäisen käytön aikana. Kangas ei ole tuulenpitävää. Viima puskee ikävästi läpi erityisesti selän puolelta, jossa ei ole taskuja tai muita ylimääräisiä kangaskerroksia suojaamassa.

Kehuttavaakin löytyy. Takki on kevyt, käytännöllinen ja nopeasti kuivuva. Väljän leikkauksensa ansiosta siinä on mukava liikkua. Tilavia taskuja on runsaasti, ja niiden sijoittelu on mietitty tarkasti (poislukien onnettomat lämmittelytaskut). Kainaloiden tuuletusvetoketjut ovat mainio lisä. Neutraalimmat värivaihtoehdot ovat mukavat, mikäli maastokuviossa kulkeminen ahdistaa. Ompelujäljessäkään ei ole moitittavaa.

Takki on kieltämättä varsin näppärä, mutta todellisuudessa kaukana Varustelekan markkinointiosaston ylisanoista. Markettihinnoilla saa markettilaatua - tässä tapauksessa myös Varustelekasta. Vaikea tätä takkia on kenellekään suositella, sillä selvästi laadukkaamman brittiarmeijan CS95 smockin saa Varustelekan verkkokaupasta tälläkin hetkellä alle viidenkympin.
0
0
I would recommend for a friend
--

25.10.2019 (Edited 26.10.2019)
Really great stuff guys. thumbs up from the frozen north of Canada. This will be a great multi-season jacket.

I'm a UK vet, so I wore the CS95 all day most days from Norway to Sierra-Leone. Various patterns and versions (long/short back versions). This is up there with the best copies (which cost much more), though I do miss my interior pockets, I will likely get some tailored into this. I also bought wax and took care to waterproof the hood and shoulders (letting the rest of the coat breathe). The finishing/seams are a bit shoddy, but this is cheap so I don't know if I can really complain.

I haven't worn it yet in any downpours or snows (which I bought this for), so I've yet to see how it performs in the rain; in the cold autumn winds of Northern Canada, it seems to hold up very well with a thick wool jumper and base layer. I'll try to update this review when I do.

To get an idea of my size (I'm definitely not tiny, but I'm no Finnish giant) - I'm 6'1" (186cm) and weigh a fairly lean 260lb (115kg). Waist size is 36" and my chest size is a 48". I don't wobble when I jump and I can hike 30 mile days on the regular. My neck is 18.5".

For sizing: I ordered the XL-Regular. It's generous and roomy, but the neck size is perfect, I can do the collar all the way up. I wear it like I wore my issue C95. Cinch in the waist and hips, and tuck the bottom up and under. The arms are VERY roomy - could have been a bit smaller IMHO but it lets air flow. Definitely order a size down if you want a more fitted jacket. The hood is well shaped, not as stupidly enormous as the original CS95 - but like I said, I applied 3 layers of wax to the hood reducing the flex. I'll be adding wire to it and replacing the cords. It works well paired with the merino hoodie. One other criticism on the hood, is that it doesn't roll up as nice and tidy as the CS95. a minor complaint really.

I wear it with merino base layer and an Austrian dachstein wool jumper (very bulky boiled wool jumper) when temps are below -10C. It's perfectly comfy. The pockets allow me to store my watch-cap, neck tube and gloves with room for drinks/snacks and wallet etc. Great for hiking with no bag needed.

Suggestion: If you make a version of this exact jacket, but in ventile cotton, with double ventile reinforced areas (hood, elbows, shoulders), I'd blow the $350. No goretex, just a proper ventile SAS Smock. I owned one of those, it was the best jacket I ever had.
2
0
I would recommend for a friend
Liam R.

27.10.2019
It's all in the description: pockets roomy enough to store pretty much everything a normal person would need for their day and windproofing. I purchased mine during the free Fabric Wax offer, and it works like a charm.
I opted for this over the cheaper British Smock because I didn't want to wear DPM in public. It still looks "tacticool" though, so you'd best not wear this during a walk down the street.
0
0
I would recommend for a friend
Dave S.

03.11.2019
This Is the best VFM smock on the market, period. it makes me do a sex wee.

One question regarding the green version. Will you be altering velcro and button colours to match the smock please?
0
0
I would recommend for a friend
Benjamin F.

07.11.2019
I'm a geardo, and usually hesitate to rate a product with five stars. These have to be put into a certain perspective. If you are searching for a smock for military purposes, or maybe bushcrafting, there is probably better products out there. However, if you have, for instance, served in military forces and worn a smock for years, you will miss the convenience of large pockets, the slotted buttons and some more features in any other civilian jacket. Especially after I quit a decade ago I have never been fully happy with wax jackets from a large British fashion company or outdoor G-1000 clothing from a large Swedish fashion company - that by the way also sells a "military" smock like this one for 800 bugs. My smock-comparison however is the Arktis Kommando Smock I bought almost two decades ago, as I was only a regular mountain infantry guy, and at that time we weren't issued smocks (that has changed, though). The Varustekela smock in size medium regular is about the same size as the Arktis in large, so its rather big. The Varusteleka is much simpler, but with its more civilian look very well suited for everyday use, and not having a rear pocket in this case is a plus. It is a true in between-jacket. In German you would say "transitional jacket", and this expression fits in two ways: in terms of weather and in terms of transitioning from a military to a civilian life. I wear it over my suit and enjoy the length, it will always cover my suit jacket. It's roomy enough to accommodate a liner. It doesn't get any better than with those YKK-zippers. Apart from that, overall quality such as material (though soft, water repellent and wind resistent) and stitching is only ok, but hey, you get this for much less than 100 €. And my wife says it looks much better on me than on those shop pictures :-) By the way, my smock is green, and its a perfect military-civilian-compromise-green (compromise in a good way). A real positive surprise, I must say, I love it. Any other type of jacket is a joke (from my intolerant perspective) and Varustekela did everything right with its interpretation of a military smock. Looking forward to seeing more "fashion colors" to come.
0
0
I would recommend for a friend
David M.

09.11.2019
Hello, I just received the SAS Smock in the mail. Excellent robust construction. No loose ends as I have seen in other reviews. Zipper is fine. Great price for the quality. I am very pleased with this purchase. (I thought there might be rib-level hand pockets along the sides, alas).

I ordered XS for a slimmer more urban look. I am 183 cm, 64 kg and it fits fine with a heavy turtleneck
0
0
I would recommend for a friend
Henning S.

18.11.2019
Had looked for quite some time for the sort of highly functional jacket with plenty of pocket space (check), good/roomy cut (check) and the sort of quality that I used to have with my old surplus military jacket. Wearing camo into the office is not that great, so this jacket gives me the functionality and feel I need. Works great for me on itself until about zero, then adding a fleece base layer makes this the sort of multilayer highly adjustable jacket you want. The price/quality ratio is very good.
0
0
I would recommend for a friend
Will C.

20.11.2019
I live in upstate NY, 3+ hours from NYC. Our winters are kind of wet of late with some very cold days. This coat seemed like something that would work very well here. Generally have a wool sweater as a base layer for this time of year, winter came early this year. I wore this jacket today for a hour and a half in a light drizzle with snow. Never realized how wet the weather was the entire time. The fabric is great, very comfortable, my normal size is XL tall and this fit perfectly, I like the pockets, especially like the length of the coat, and it seems like an excellent shell. The fabric also seems very sturdy, it does not tear when snagged on branches etc. Not sure about the Velcro on the sleeve, my rank insignia days are far behind me. Plus some things get stuck on the patches-leaves, wood chips etc.
Might suggest that some other colors be added-forest green, maybe a dark blue. It would also be nice to have Velcro closures over the zipper flap, the buttons are kind of awkward with gloves on.
This jacket seems to be an excellent value, well worth the purchase price, and is quality made. Not as light as a British ripstops smock but appears rugged enough. Well worth owning.
0
0
I would recommend for a friend
Carl N.

01.12.2019
Fantastic weatherproof top layer. I gave mine a double coat of waterproofing spray and went for a walk for about 45 mins in torrential rain with my son, wearing his much lighter-weight goretex. After 45 mins my son was soaked but the rain was only just penetrating the tops of my shoulders through the smock (note to self: find son a smock in child size!).
Just a word on sizing, like some of the other posters here I probably went a bit 'large' by accident, I'm 170cm x 96cm chest and bought the Medium Regular whereas the Small Regular would probably have been a better fit. No problem, as my ultimate winter top layer I'm going to need to fit lots of warm stuff under if I'm wearing it anyway.
0
0
I would recommend for a friend
Gergely S.

04.12.2019 (Edited 04.12.2019)
Bought the smock a month ago, here's what I learned so far:
After years and years of search of search, I think I found the perfect cover layer for the winter in London. It is waterproof, vents work well, light enough, but stops the wind. If your work your layers right, this is a perfect one. Treated it with two layers of the proofing wax Varusteleka sells, it works really well and it did not change the colour of the fabric.

Sizing is quite generous, I think a size lower would have been enough, but it is still OK.

Two minor design/production flaws:

the hook for the hood's toggle should be a little bit longer

the stitching on the edges on the button holes started to break right at first use, this should have been done better.
0
0
I would recommend for a friend
Nicholas C.

13.12.2019
This my first ever purchase of a Särmä product, and I gotta say this is a good jacket and I hope the rest of the line is just as good as this smock.

I'm about 6'1/185 cm (in a weird limbo where some average-sized clothes are bit too short and most of tall clothes are too long for me) and weigh 190 lbs/86 kg. The large regular covers my butt without being too long, and while the jacket fits a smidge boxy while wearing just a t-shirt (this is without adjusting the drawcords), I don't feel like I'm swimming in it either. The oxblood color is a handsome shade of red and in some lighting it takes on a burgundy hue, a welcome addition to an outerwear repertoire that consists of jackets in black, grey, olive drab, a lonely flecktarn parka, and a couple of plaids.

The pockets on this thing are damn amazing, you can easily fit in nearly three dozen chocolate chip cookies with a diameter of three inches/7.6 centimeters in the torso pockets alone (the actual amount depends on the size of plastic bags used to prevent crumbs from getting in the pockets), making you the go-to person to sneak snacks into movie theaters with your friends. Arm pockets are nice too for storing small items such a tin of mints or pocket-sized notebooks.

The jacket holds up well in light to moderate rain, but I haven't tested it in heavy downpours yet.

My only (very minor complaint) is that the lower waist drawcords have caps on the end making it a bit too difficult to tuck into the lower pockets, but for now I let them swing freely.

TL;DR good water-resistant jacket with pockets that can store a lot, fit's a bit big but manageable.
0
0
I would recommend for a friend
Roland E.

25.12.2019
I would recommend for a friend
José .

31.12.2019
Practical and versatile design (daily use in the city)
Excellent against wind and water.
A great alternative to conventional synthetic ski jackets.
The buttonhole finish could be improved (it has many loose threads).
The table with the measurements of the jacket is very useful (you can compare the measurement with your own jacket)
0
0
I would recommend for a friend
Ray M.

03.01.2020
Feels great and looks great.

Most of all it looks better in person
0
0
I would recommend for a friend
Arian W.

03.01.2020 (Edited 12.01.2020)
Practical, warm, affordable. It also has a great fit and looks neat enough to wear at work. The fabric doesn't seem too durable tho, i have had it for 2 weeks tops and already the fabric has a tear from scraping past a tree. Not entirely unexpected given the lightweight fabric but keep in mind that these are definately not rip resistant, when something catches the fabric it will tear out a nice triangle of fabric. For actual demanding use varusteleka has better (more expensive) options. I ordered it as an urban jacket that can double as both neat and work jacket and with that intention in mind this jacket is perfect.

Edit:

So i had to cycle trough a little bit of wind and pathetic rain and it was no different from wearing normal cotton jackets. Windproof? Maybe for a mild ocean breeze
Somewhat water resistant? Soaks it up like a sponge, iam now drenched head to toe from a little misery rain.

I still love it for the look and pocket space but as an outdoor solution it gets a thumbs down from me.
0
0
I would recommend for a friend
Atte R.

14.01.2020
Harmittaa kun menin ostamaan Särmän Softshell-takin ennen tätä, koska tämä on vaan niin paljon parempi ja kaiken lisäksi halvempi. Hupussa, vyötärössä ja helmassa on paremmat säädöt, taskutilaa on ihan massiivisesti ja ei todellakaan hiosta toisin kuin se softshelli. Vettä pitää aivan mainiosti tämmöisessä 4-asteisessa tammikuun kaatosateessa samalla kun ulkona tuulee 15 metriä sekunnissa, ja kun ei ole tarkoitus lähteä Alaskaan avomerelle ravustamaan, niin se on ihan tarpeeksi. Tähän mennessä paras ulkoilutakki, mitä olen ikinä päälleni pukenut.
0
0
I would recommend for a friend
Habos h.

15.01.2020
i m 1.80 cm height i weight 95 kg i ordered xl regular maybe better will be one size smaller but i m ok with that becuse i m not a slim body so its ok...i test it in my bike to see how much windproof it is and its perfect..it s not so warm (the temperature in athens-greece now is 12 c with sun)..i ordered an anorak too with a friend and we both agree that it good quality jackets and have a nice look too..the only thing i want from this jacket is to have an extra pocket inside (i will make 2)..i recommend it
0
0
I would recommend for a friend
Rick R.

15.01.2020
Western Canada today. Minus 35 C. Have had the Sarma for several months now.

I'm 185 cm, 100kg. Ordered one XL-Long and one 2XL-Long (one for my son). XL long fit me best of the two - gave that one to my son. 2XL-Long - loads of room for under layers (fleece , sweater etc.), but I would be okay in the XL-long as well.

Sleeves are long, but I like that - no space between mitten/gloves and arm, velcro adjustment on cuff gives plenty of room for mitts under or snugged for mitts over.

Hood - roomy and adjustable, with collar zipped up roomy but not too much. Collar high enough to tuck your chin into, but not in the way and causing my glasses to fog in cold weather.

Pockets - What can I say... I love the box pockets! ...and well all the pockets. Most storage I've had in any coat.

Adjustments - waist, hood, lower hem. You can snug them up or leave them loose.

Length - I like the length, covers the bum, groin and top third of the thigh.

Overall - great coat, great value, a little noisy in real cold weather. I definitely think the Sarma long is a great design. I took some pictures so you could see how it fits on my carcass, but can't load them with the review

One suggestion - lower button gets in the way when you are trying to start the zipper (no deal breaker, but a little shift in that button might make all the difference).
0
0
I would recommend for a friend
Antto H.

20.12.2016 (Edited 22.12.2016)
Erinomainen takki joka soveltuu mille tahansa säälle. Talvipakkasella vastikään -18C ja kyllä tarkenee, kunhan muistaa intistä opitun kerrospukeutumisen.

Kesällä perheen kanssa luontoretkellä (kannoin tavarat ja lapset 2kpl ja vaimo käveli perässä :D) hyttyset ei kiusanneet eikä tullut liian kuuma. Kainalon vetoketjut auki ja ilma pääsi kiertämään

Jos miinusta on annettava aseella uhaten niin takki ei pidä vettä. Sehän on kuitenkin jo mainittu esitetekstissä.

Taskut ovat loistavat ja riittävät. Etenkin rintataskut ja ns. käsien lämmitystaskut ovat ISO plussa!
2
0
I would recommend for a friend
Hannu P.

14.01.2017
Hankin vastikään tämän takin kakkossukupolven mallin. Kolmas sukupolvi vaikuttaa vähän paremmalta. Hintakin on sama. En viitsi käyttää Lekan armollista palautusmahdollisuutta. Ei se tuote siitä niin paljon parane, että näkisin vaivaa. On tämä uusi versio selvästi ainakin vähän vanhaa parempi.

Mustista yksityiskohdista ja paljosta velcrosta on ollut kritiikkiä. Minua ei haittaa. Takin takaosaan kaipaisin sen verran velcroa, että saa tarvittaessa heiastimen kiinni. Liikenteessä on hyvä olla heiastin. Joskus taas haluaa olla luonnossa niin, ettei kaikki heti huomaa. Pohjoismaisten jokamiehenoikeuksien vaikutuspiirissäkin on joskus kiva olla katveessa kaiken maailman kyselijöiltä, vaikkei varsinaiseen steath campingiin ole tarvetta. Oliivinvihreä on tarpeeksi hyvä stealth camping- väri Suomessa ympäri vuoden.
6
0
I would recommend for a friend
Peter H.

19.03.2017
Outstanding jacket and I love it. Plenty of pockets for outdoor activities, but this is all covered in the description. I'm in the UK and was concerned about sizing, however, I found a similar jacket at home, measured it and bought the corresponding size, fits perfectly !!!!!!!
This is a top quality garment, well priced. It arrived at my home about 4 days after order, at a postage cost less than that to send something across the UK. All in all superb service from this company and I'd have no hesitation in recommending them, or this coat.
29
2