Särmä TST waterproof notebook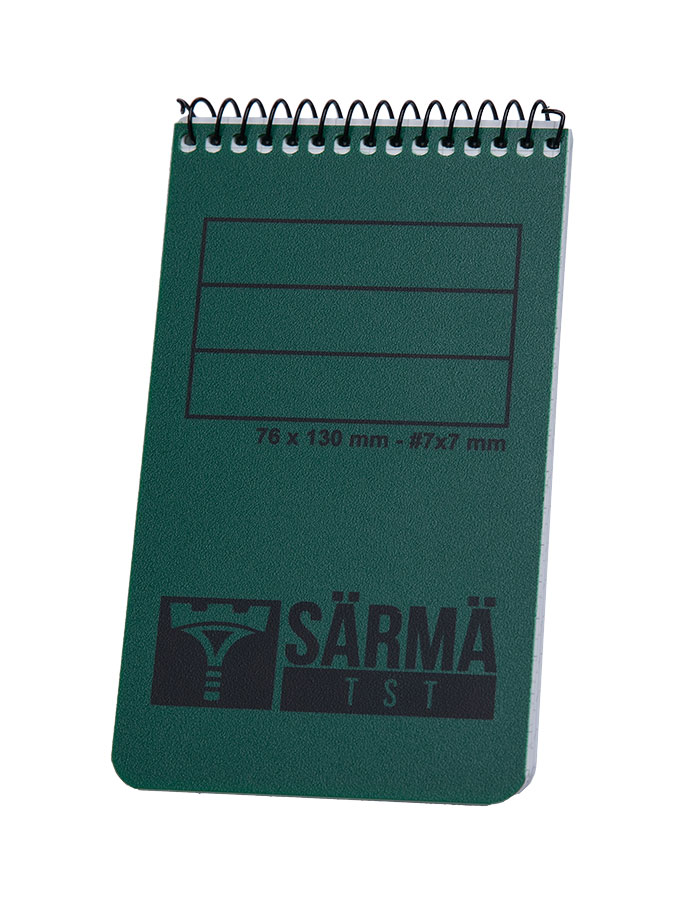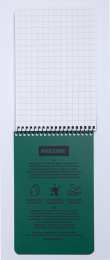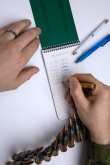 Trouble with the metric system? Try our converter:
These might also interest you
The ability to take notes is something you should never be without, this waterproof and strong notebook has been designed especially for military use. A notebook is a notebook, but with high quality materials and some clever functional details we´ve turned this into something a bit more!
Waterproof Modestone stone paper
30 sheets, 60 pages
7 x 7 mm squares
Name space on the front cover
1:25k and 1:50k map rulers inside the cover
Available in two different sizes. The larger one is comparable to A6 paper size, the smaller to A7. Choose which one suits you better depending on how you´re going to carry it and how much or little writing surface you need.
Modestone´s limestone based paper is pretty neat. In comparison to Rite-in-the-rain this stuff is stronger and absolutely 100% waterproof, you can have a piece submerged for months without it taking any damage! It is also extremely resistant to wrinkling. A really neat feature is the fact that on top of the usual pens and pencils you can also use metal such as keys or bullets to write! In all honesty the only downside to Modestone paper is it´s slight softness which takes some getting used to when writing with hard tipped pencils.
The inside of the front cover features printed map scale readers for 1:25k and 1:50k maps. This is especially enjoyable for Finnish military users. The sad and weird fact is that Finnish military issue compasses feature 1:20k scales for map reading, yet the issued maps are all 1:25k or 1:50k. This silly little compatibility issue has caused one or two headaches over the years. But, now you can just flip out your notebook and check the distance with no need for calculations!
Varusteleka Särmä TST
Särmä TST is our own family of specialized military gear. All Särmä TST stuff is made in co-operation with Finnish military manufacturers, the most important thing for us is high quality MILSPEC grade materials and construction. This is kit that you can trust to really take a beating!
Made in Parola, Finland. Modestone is a pretty new player in the world of waterproof papers but a prime example of Finnish innovation. Modestone notebooks are currently in law enforcement and military use in Finland, and they´re steadily gaining fame out there in the big world too.
Log in and write a review.