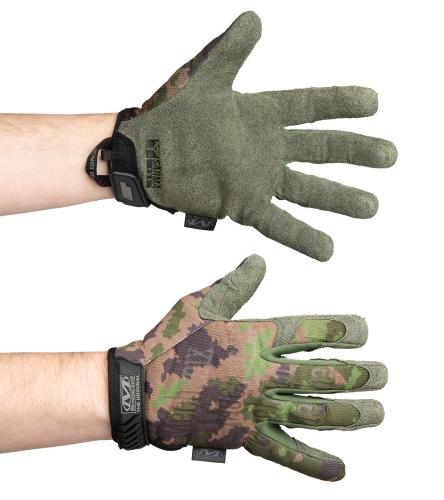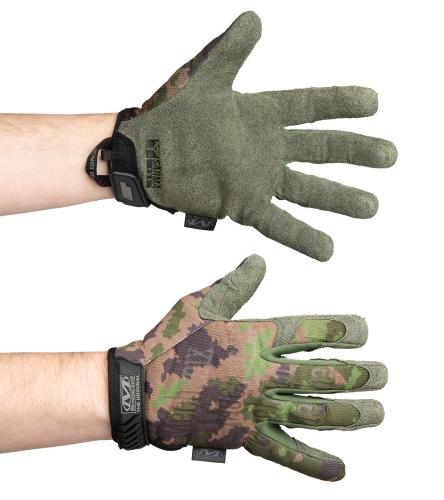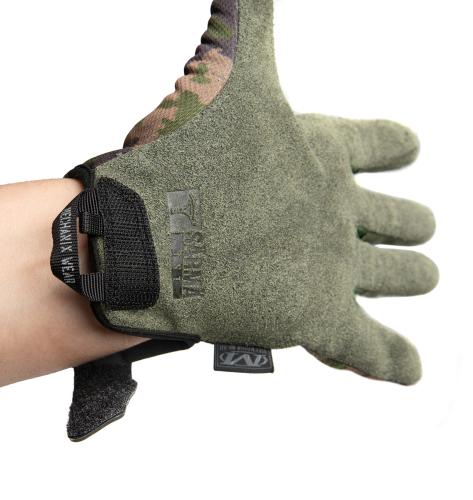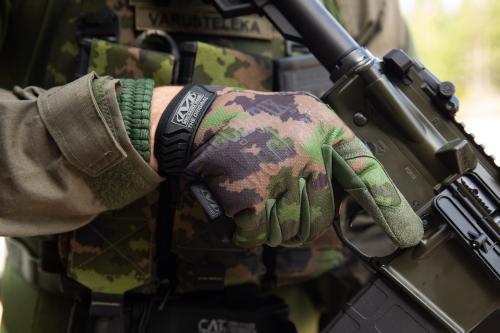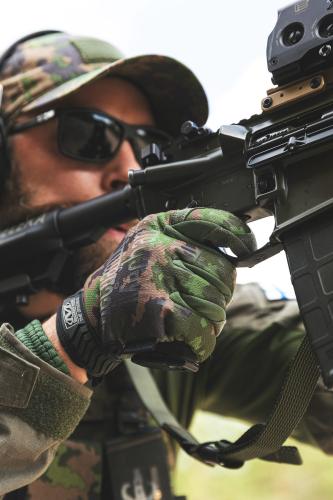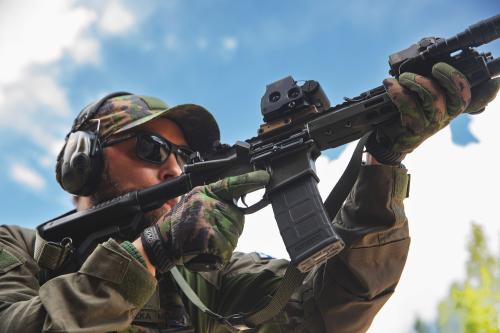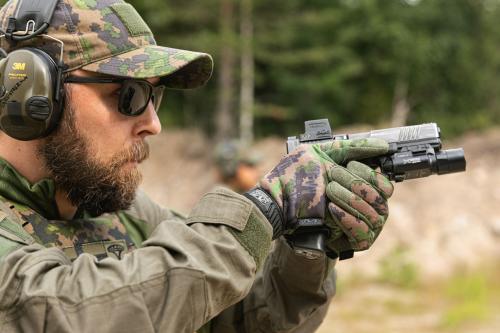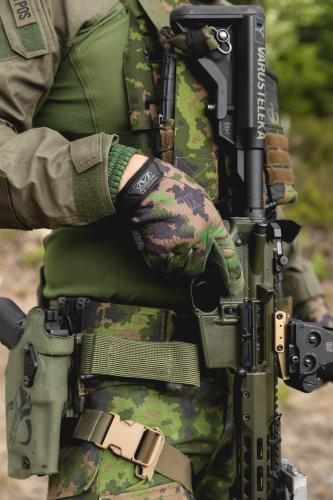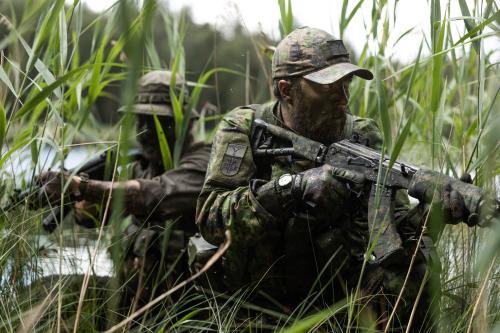 Särmä TST
Särmä TST Mechanix The Original Gloves, M05
Price 29.99 USD
excluding sales tax
Available only at Varusteleka: Mechanix The Original gloves with the Finnish M05 camo! The areas of your body you can't cover with this excellent pattern just got smaller by a handful.
Loading products...
Trouble with the metric system? Try our converter: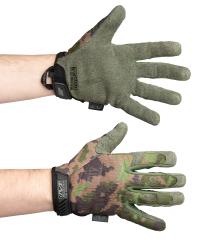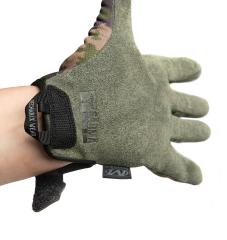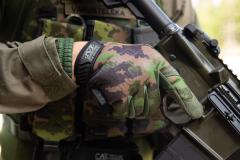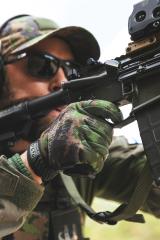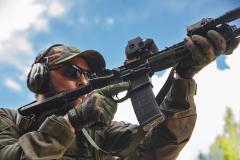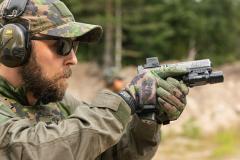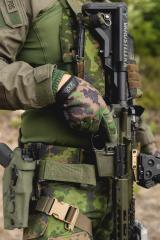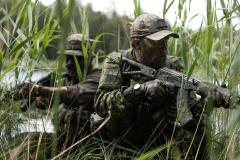 Available only at Varusteleka: Mechanix The Original gloves with the Finnish M05 camo! The areas of your body you can't cover with this excellent pattern just got smaller by a handful.
Speaking of handfuls, bringing these gloves into reality was no easy task. We wanted the gloves made specifically by Mechanix, and we are (for the time being) lightweight players compared to their glove production. At first, our proposals were not met with enthusiasm but you can't make drunken bets and give up, right? After a year of relentless pestering, the display of Finnish sisu was rewarded.
Mechanix gloves with the M05 pattern bear the Särmä TST logo and are made only for us. The minimum quantity from the manufacturer is larger than our sales of all other gloves combined so availability will be a question mark. Real users may want several pairs but eBay investors and collectors should not bother: we mean to make more if it is at all feasible.
Features
Mechanix The Original gloves are excellent all-around gloves that fit wonderfully and only marginally impede dexterity. Unless your hands are enormous, you should be able to operate a computer with these on. These are the choice of many professionals. You can also use touchscreens with these on.
The seamless palm is made of 0.8 mm synthetic leather infused with touchscreen technology. The back of the hand is breathable and form-fitting TekDry. Reinforcements on the thumb and index finger. Thermoplastic rubber (TPR) wrist closure.
Size Info
Ordinary US glove sizes as usual.
The packages show an incorrect number compared to the actual glove size and product core. Don't get alarmed when you order e.g. size Large (US 10) and it says 9 / Large, or size Medium (US 9) and the package says 8.
Made by Mechanix Wear
Mechanix is one of the most well-known glove companies in military circles. As the name might indicate, they were originally made for mechanics who value dexterity. However, they quickly found their way into military use since dexterity is also vital when using firearms. Nowadays Mechanix gloves are used by soldiers all over the world. Made in Vietnam.
Varusteleka Särmä TST
Särmä TST is Varusteleka's in-house brand of clothing and gear designed for military and law enforcement end-users. Our clothing and equipment are made in co-operation with a number of experienced manufacturers with a strong background in producing clothing and gear for military and law enforcement officials, most notably for the Finnish Defence Forces. For further reading check out the Varusteleka's Särmä TST page.
Särmä TST products are covered by a 12-month warranty against defects in materials and workmanship. For further information please read our detailed warranty guide.
All products: Särmä TST
Recommendations
Loading products...
Reviews
You have already submitted a review. You can edit your text by clicking on it.
Log in and write a review.
Remove filter
Suomi
(10)
English
(1)
I would recommend for a friend
Perttu T.

17.08.2022 (Edited 17.08.2022)
Annetaan nyt alkuun neljä staraa, tuntuu mukavilta kädessä, otin L ja XL että saa sit talvella vedeltyä alushanskat alle. Tarkempaa arvostelua kun ovat hieman nähneet käyttöä.
1
1
I would recommend for a friend
Sami M.

18.08.2022
Itse tuotehan on se mitä on opittu Mechanixilta odottamaan. Mutta mistä pientä risua, tuo koko ' US 12' tulee kuitenkin ihan perinteisenä koko 11 (XXL). Ja minä kun ehdin toivoa, että olisi oikeasti meille suomalaisille lapiokourille tehty hanskaa.
3
1
I would recommend for a friend
Nikita K.

18.08.2022 (Edited 26.09.2022)
Käsineet saapuivat tänään, tilasin koon 8 ( käteni koko on 7) Istuvat hyvin käsissäni, materiaali tuntuu ja näyttää siltä, ​​että uskon, että kestää taisteluolosuhteet, mutta ei kauaa. Henkilökohtaisesti suosittelen ostamaan nämä hanskat, jos sinulla on turha parikymmentä euroa ja rakastat M05.

ps Itse haluaisin nähdä joskus sormettomat M05 hanskat toivottavasti ne ilmestyvät joskus tulevaisuudessa. Ja ei olisi huono ideä jos tehti suojaus kuin Mechanix M-Pact hanskoissa.
0
0
I would recommend for a friend
Aki A.

24.08.2022
Koot todellakin väärin ilmoitettu. Isolla hanskoissa oleva koko 10/XL pitää täysin paikkansa. Tilasin ensin teillä lukevan 10/Large > koko on oikeasti 9 mikä hanskojen pahvissa lukee. No onneksi mahtuu perheen juniorille. Tilasin nuo mitkä ilmoititte 11/XL. Hanskat tulivat ja niissä pahvissa lukeva 10/XL pitää täydellisesti paikkansa. Joten suosittelisin korjaamaan tilauskoot niiksi jotka hanskoissa lukee. Tuotekoodissa oleva koko on virheellinen!!!
3
0
I would not recommend to a friend
Jarkko M.

28.09.2022
Näitä ei kyllä kannata tositoimiin ottaa käyttöön, muutaman kerran kädessä olleet lähinnä koiran kusetusreissulla ja lintumetsällä rihlakkoa kannettu...ensimmäiset ompeleet porsii paikoista jotka ei juuri mekaanista rasitusta edes näe. Selkäpuolen maastokuvioitu kangas näyttää nuppaantuvan myös turhan herkästi. Halpiskaupan 5€ työhanskatkin kestää paremmin, oisko ideaa teetättää sellaiset M05 kuviolla niin saisi paremman vastineen rahoille?
10
1
I would not recommend to a friend
Lasse H.

08.10.2022
Suuret odotukset hinnan perusteella, mutta laatu jäänyt heikoksi. Kangas nukkaantuu todella nopeasti vain kuuden päivän käytöllä. Halvemmat BW:n hanskat kestävät huomattavasti paremmin.
Positiivisena se että kuivuvat nopeasti ja ovat miellyttävät kädessä.
1
1
I would recommend for a friend
Jussi U.

10.10.2022
Halusin MPK/kertausharjoituksiin hieman paksummat hanskat kuin ne, joita käytän ammunnassa. Mechanixit olivat paksummat olematta kuitenkaan turhan kömpelöt, ja nämä olivat vielä M05-väreissä. Perushyvät - aseenkäsittely sujuu vielä mainiosti, ja kämmenpuoli tuntuu kestävän hyvin. Hanskat ovat kuitenkin nukkaantuneet kämmenselän puolelta jo muutaman ryynäysviikonlopun jälkeen. Luulen että tämä johtuu plate carrierin karheasta Velcrosta, joihin hanska ottaa kiinni liivejä poistettaessa. Toisaalta esim Mechanixin Vented-hanskat eivät ole olleet liiveistä moksiskaan.

Muuten saisivat kolme tähteä, mutta väritys ansaitsee yhden tähden lisää.
0
1
I would recommend for a friend
Rob S.

20.10.2022
I would not recommend to a friend
Jani S.

24.10.2022
2vrk käytön jälkeen (ei edes raskasta käyttöä) hanskojen M05 kuvioitu pinnoite lähtee nukaantumaan kirkaan valkoiseksi.
En voi mitenkään suositella kyseisiä hanskoja huonon laadun johdosta.

Mikäli hanskat nihraantuu valkoisiksi 2 vrk käytön jälkeen, eivät ne ole edes turvalliset taistelijalle. Vahvasti epäilen NIR suojan toimivan enää millään tasoa.
Paremman investoinnin teet ostamalla toiset hanskat kuin nämä.
0
0