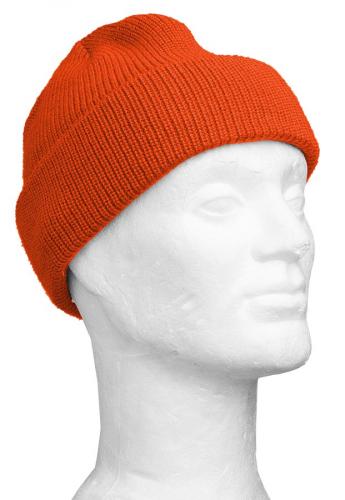 Särmä Merino Watch Cap
Price 22.99 USD excluding VAT
Flat Rate Shipping to USA $9.99
90 % recommends
Sold 299 pcs in the last two weeks
Loading products...
Trouble with the metric system? Try our converter: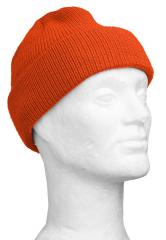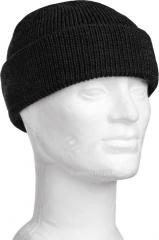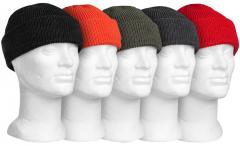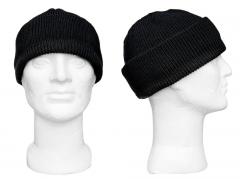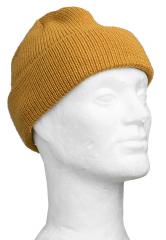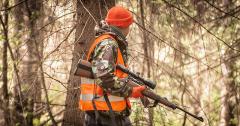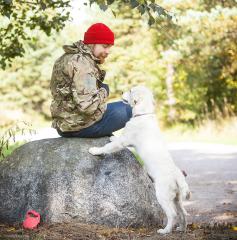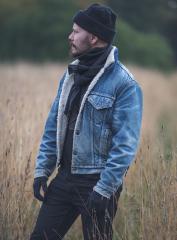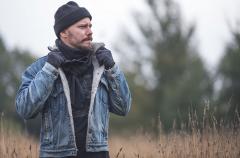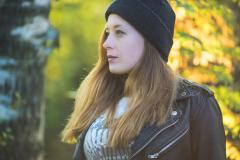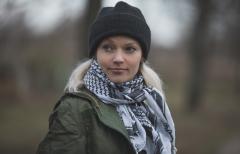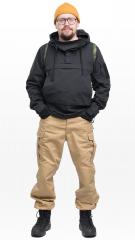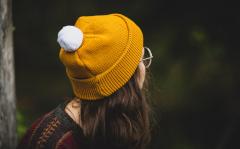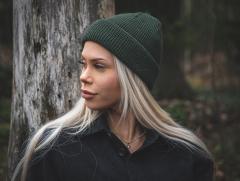 Standard woolly cap engineered to its full potential. Superb fit, uncompromising workmanship and the best possible materials don't come cheap but this one should last for a lifetime, provided you don't lose it.
Mulesing free merino wool
790 g/m2: comparable to a thick sweater
Made here in Finland
Can be rolled up of folded down as much as you prefer. Simple, thus beautiful!
Quality merino wool
Wool is super. Merino wool is even better; does not itch, insulates and regluates temperature better, gathers even less nasty smells (and most smells vanish with simply airing out the cap). Of course the catch is a higher pricetag. If you can live with that, we strongly suggest grabbing one of these.
Wool weight approx. 790 g/m2.
And yes, these are mulesing free!
Varusteleka Särmä
Särmä is our own brand of clothing and equipment. When you buy Särmä you get purpose-built stuff at a decent price, something that will fill it's intended role well and not cost you an arm and a leg!
Särmä products are covered by a 12-month warranty against defects in materials and workmanship. For further information please read our detailed warranty guide.
Made in Finland
Made by Agtuvi Ky in Finland, fine quality stuff, no third world child labour camp crap.
Reviews
You have already submitted a review. You can edit your text by clicking on it.
Log in and write a review.
Remove filter
Suomi
(35)
English
(28)
I would recommend for a friend
ville s.

02.09.2016 (Edited 07.09.2016)
Hyvä pipo
5/5
20
1
I would recommend for a friend
Tuomas L.

07.09.2016 (Edited 09.09.2016)
Paras pipo evö! Ostin eka yhen, sitte vielä kaks lisää. Nyt löytyy ihmisten väri, mettäväri ja turvaoranssi
14
3
I would recommend for a friend
perttu s.

29.10.2016 (Edited 29.11.2016)
Ihan uskomattoman hyvä pipo. Eka ostin halvemmalla viallisen version, mikä oli tehty jokusen sentin liian pitkäks tehtaalla. Se nyt hävis muuttotohinoissa niin se on pakko ostaa uus tilalle. Ei haittaa. Vaihtelu virkistää kun ostaa eri värisen!
5
0
I would recommend for a friend
Jaakko S.

11.11.2016 (Edited 29.11.2016)
Vuoden on ollut tämä käytössä, ja on kyllä loistava pipo. Sopii monenlaiseen säähän, koska on lämmin ja hengittävä ja suojaa neulepipoksi yllättävän hyvin tuulelta ja sateelta. Koko on mukavan reilu, joten pipo pysyy korvilla.
12
1
I would recommend for a friend
Tuomas K.

13.12.2016 (Edited 27.01.2019)
Merinopipon saa sopimaan isoon kuuppaan (62/63), kun taittaa vain yhden kerran. Tämä toki paljastaa ruman kiristyssauman, mutta ei tuota jaksa stressata, kun pipo toimii päässä mainiosti. Parhaita yhden koon malleja, on lämmin!



Mk. II sitten viimeistellympi ulkonäkö ja tuulisuojaus. Huppu vie kuulon ja ääreisnäön.
1
0
I would recommend for a friend
Jenni L.

16.12.2016 (Edited 20.12.2016)
Hyvän tuntuinen pipo kaikin puolin, mutta pliis tehkää tästä isommallekin (~59/60) päälle sopiva koko! Kolmikerrostaitolla kiristää sen verran, että vähänkin pidemmällä kertakäytöllä alkaa päänsärky.
Taittoja voisi toki avata, mutta niin kovin muodikas tötteröpipoefekti ei innosta.

Koon lisäksi piposta ei löydy moitittavaa.
10
1
I would recommend for a friend
Niko T.

04.01.2017
Laadukas ja lämmin pipo. Pitää muotonsa hyvin ja yhdistyy helposti tyyliin kuin tyyliin.
17
2
I would recommend for a friend
Marko S.

15.02.2017
Tämä on hyvä ja oranssi näkyy hämärässäkin hyvin. Talvista tuultahan tämä ei pysäytä mutta paras pipo jonka olen ikinä ostanut on silti.
7
0
I would recommend for a friend
PettuLeipä

17.02.2017
Kiva, että löytyy pipo. joka sopii tällaiseen jättipäähän, että peittää korvatkin.
Paras pipo ikinä!!
Suosittelen!
5
1
I would recommend for a friend
Ami K.

27.02.2017
Materiaali tuntuu ja näyttää erehdyttävästi akryylilta. Pienipäiselle koko on mukavan reilu; pipon saa tarvittaessa vedettyä tosi hyvin korvien päälle suojaamaan kylmältä ja viimalta, ainakin jos vertaa omistamaani suomlaisvalmisteiseen Superyellow'n merinovillapipoon, joka tuntuu olevan enempi lasten mallia. Värivaihtoehtoja on laajalta ja varmasti riittävästi käyttötarkoitukseen kuin käyttötarkoitukseen - plussaa myös tavismallista ja brändimerkintöjen puuttumisesta. Vahva suositukseni tälle, jos etsit hinta-laatu-suhteeltaan korkeatasoista merinopipoa.
4
0
I would recommend for a friend
Jon V.

14.07.2017
Pipojakin voi näemmä olla erilaisia, tämä on paras mitä olen koskaan omistanut.
9
0
I would recommend for a friend
Dallas P.

23.10.2017
An exceptionally good wool toque. Thick, even resists wind considering it is a knitted hat. Comfortable, not too tight. Breathes well when you are working hard and generating heat. Will definitely keep your coconut warm in the worst of winters.
10
2
I would not recommend to a friend
Nguyen T.

24.10.2017
It's very comfortable and doesn't itch as described, but my negative opinion about it is that it doesn't keep my head warm at all, which is the main reason why i decided to buy it.
i work outside early in the morning almost everyday and i tried it for a few weeks, it's fine for non-windy autumnal weather but it was really inefficient against strong cold winds, my head was freezing even with this on since it felt like it wasn't keeping any heat around my head.

I wouldn't wear that "in the heat" of winter, better go for something more insulating than breathing for your head when the time comes.
it's a good product but i just don't recommend it for cold weather.
16
17
I would recommend for a friend
Lassi V.

11.11.2017 (Edited 19.12.2017)
Istuu 59-koon päähän just hyvin. RIittää reilusti korville reunan tuplataitoksella. Päälaelta ohkaisempaa, eli hengitteleekinkin kivasti leudommassa kelissä. Tällä hetkellä testattu syksyn ensipakkasilla ja toimii!

Välikeleille, kun lämpötila on reilummin nollan yläpuolella on sitten parempi tuo Särmä TST L1 pipo.

EDIT: näemmä materiaalissa tai kuteessa on eroa värien kesken. Ainakin itselläni punainen on jämäkämmän oloinen kuin musta. Lisäksi musta on kolmisen senttiä korkeampi ja tuntuu hiukan löysemmältä päässä.
4
0
I would not recommend to a friend
Julien G.

19.11.2017
Mine didn't feel very warm, was a bit itchy, started to leave small bobbles rather fast, and the one time I tried washing it with other wool products (which survived), it shrunk so much I consider offering it to my cat.
8
13
I would not recommend to a friend
Stefan F.

20.11.2017 (Edited 12.12.2017)
looks good on the noggin, it's sturdy material and good to the touch, but I wouldn't say it's a warm cap... wind just blows through the top.

edit: I've worn this cap for a few weeks now. I must say, it's better than my first impression. it really stays insulating even when wet and in snow. so if I could change my review I would give it the 5 stars it deserves.
3
7
I would recommend for a friend
Kent M.

21.11.2017
Mine arrived in the mail (U.S.) yesterday. Accurate delivery prediction, thank you. The cap is well made and tightly woven. I got this for my son who does duty in the Minnesota Air Guard do warmth is critical. It's a serious piece of uniform kit. My only complaint is it does run small. If your head is average to large there's no way you can turn up the bottom for extra warmth for your ears. It wears more like a beanie. How it's modeled on the mannequin head, imho, isn't completely accurate. If you prefer a beanie than this definitely is your hat. It is a well made piece.
3
1
I would recommend for a friend
Hannu-Pekka H.

24.11.2017 (Edited 28.03.2019)
Vitun hyvä pipo.
7
2
I would recommend for a friend
Erkki N.

14.12.2017
Leutojen kelien päähine. Ilmava kudos hengittää. Kuten kaikki pipot, tuuli puhaltaa läpi joten sellaisissa olosuhteissa vaatiin jonkinlaisen kuoren ympärilleen lämmön säilyttämiseksi.

Miinuksia:
- ärsyttävä takasauma tulee näkyviin, jos et taittele kuten ylipäällikkö on taiteltavaksi käskenyt
- pipo ei ole kudottu muotoonsa vaan kavennus on ommeltu umpeen; ompeleet lopettelut törröttää ja sänkikaljuun jää uudesta piposta mustaa nöyhtää (nöyhtäongelma poistunee käytön ja pesujen myötä, pitää vaan hangata kaljusta nukka pois ettei kasva afro)
8
1
I would recommend for a friend
Mark K.

01.01.2018
Works as intended as a cap in moderate winter without much wind or if you are active.

Merino is not scratchy and the weave let's it breath well when active.
3
1
I would recommend for a friend
Oscar Z.

08.01.2018
I would not recommend to a friend
Tomas B.

17.01.2018
I would recommend for a friend
Miska R.

19.01.2018
Mahtava pipo. Kun sain sen, pidin sitä suihkussa käyntiä lukuunottamatta aina päässä. Nukuinkin se päässä sillä pipo on niin mukava ja lämmin
5
0
I would recommend for a friend
Joni P.

02.02.2018
Ylitti odotukset, ihan aiheesta kehuttu!
1
0
I would recommend for a friend
Jyrki M.

06.02.2018 (Edited 14.04.2019)
Hiton loistava pipo. Näitä on kaksi ihan siksi, että jos vaikkapa räntäkaatosadelumimyrskyhurrikaani yllättää lenkillä niin voi ensimmäisen laittaa kuivumaan ja iskeä toisen tilalle kun painuu vaikkapa töihin. Vaikka merinovillahan lämmittää ja toimii kosteanakin. Toki, onhan se johonkin menkkahaukan pipoon verrattuna vähän vähemmän edullinen, mut laatu maksaa. Suosittelen, lämpimästi.

Vuosikertaedit: kuten muutkin ovat kommentoineet, niin paremmin tämä piippa lämmittää kun pakkasilma ei hirvittävästi liiku. Eli tuulella tulee ikävästi pakkanen läpi. Tosin, kaksi talvea on taisteltu läpi merinovillat päässä ja lämpötilahaitari on ollut kevään +10 asteesta tammikuiseen -35 asteeseen. Ensinmainitussa saa pyyhkiä hikeä ja jälkimmäisessä ei tyynellä pää ensimmäisenä jäädy.
1
0
I would recommend for a friend
Louis C.

13.02.2018
Tough as hell and somewhat fashionnable. It doesn't itch at all and it's warm; also, since the fold isn't sewn, there's a lot of material available for bigger heads - or just cover the entire back of it.
A tad expansive for a cap, but definitly worth it.
3
0
I would not recommend to a friend
Vesa V.

19.02.2018
Lähtökohta kuulostaa todella hyvältä. Käytäntö ei ihan lunasta odotuksia. Moni onkin jo todennut, että pipo ei pidä tuulta kovin hyvin vaikka toisaalta sitten hengittää melko hyvin. Tyynten pakkaskelien päähine.

Omassa kappaleessani ompeleiden päättelysolmut olivat todella pitkiä eli pipon sisällä oli useampi kappale noin 3-5 senttimetriä pitkiä ompeleiden päätteitä. Tuppaan myös hikoilemaan helposti ja kostuneena merinovillapipo haisee ihan märille villasukille. Siis sellaisille jotka ovat muhineet kumisaappaan sisällä marssin aikana, tiedätte kyllä. Aromiin tympääntyy kun se ilmenee lähes joka kerta ulkoilun jälkeen.

Jos hinta olisi edullisempi niin miinuksista huolimatta tuotetta voisi suositella, mutta nyt siihen ei kyllä kykene.
9
9
I would recommend for a friend
Marko M.

07.03.2018
I bought these caps for hunting and I really like merino wool as a material. The woolly cap is great especially for the later autumn period. However, when the temperature drops to -10C (14F) and if there is a bit of wind I personally feel a bit cold on top (at the center) where the material is just a bit thinner. I wish Varusteleka also made a version that was just a wee bit thicker at the center as well.
4
0
I would recommend for a friend
Ida J.

15.03.2018
Siisti, hyvännäköinen pipo. Neulos tuntuu laadukkaalta, olen omistanut pipon noin puolitoista vuotta ja hyvältä näyttää yhä (ei sillä, että pipo muutenkaan olisi runsaan hankauksen kohteena eli potentiaalisesti nukkaantunut). Ei vaan sovi koville pakkaskeleille tai tuuliseen säähän, viima tunkee läpi.
3
0
I would recommend for a friend
Mike C.

21.03.2018
Great cap. I tried it for a weekend campout that had temperatures from about 25F to 40F. Worked fine for me the whole time. I only didn't wear it for sleeping because it would have been too warm. I didn't feel the breeze through any more then I would expect from any knit hat. That's what hoods are for! But either way, I don't even remember wind blowing through it and it did get pretty breezy.
2
0
I would recommend for a friend
Alexander C.

09.05.2018
Simply put, it's a quality cap that breathes well.
Pros:
-Very comfortable, wool doesn't itch at all
-Feels fine when moist from sweat
-Breathable
Cons:
-Internal stitching had to be trimmed a bit due to loose ends, but other than that it's fine
-Doesn't stop wind at all, which is the flipside to breathability
Other:
-The brim is quite thick, it's folded over three times. If you're going to wear anything over this keep that in mind

Overall, it's a great hat, definitely worth the money.
4
0
I would recommend for a friend
Jonathan W.

11.06.2018
Holy crap, I've finally found a beanie that fits me. I have a ginormous head and long hair, and I actually have to roll this thing up. Awesome material, feels great, etc. etc. It's June now but I see this hat being perfect for Texas winters, which contrary to popular belief do dip between 0 and -10 C at times.
3
0
I would recommend for a friend
Atte L.

10.08.2018
I would recommend for a friend
Gregory B.

22.09.2018
Very high quality manufacture.
Beautiful product.
Follow 'Care Instructions' carefully to ensure a long life.
7
0
I would recommend for a friend
Otto A.

24.09.2018
On. Huippu!
1
0
I would recommend for a friend
niko p.

28.10.2018
Törkeän hyvä pipo!
0
0
I would recommend for a friend
perttu p.

29.10.2018
Hyvä peruspipo, matsku tuntuu asialliselta ja paksuus on sopiva, yks tähti lähti roikkuvista langanpätkistä.
2
1
I would recommend for a friend
Matti P.

31.10.2018
I would recommend for a friend
Jens A.

05.11.2018
Very nice and comfy wool cap. Ordered one in red, makes me look like Jean-Jacques Cousteau! Works perfectly at temperatures around zero Celsius, for lower temperatures the winter needs to speed up a little...
2
0
I would recommend for a friend
Ignacio N.

14.11.2018
Bit tight eventhough I don´t have a huge head but I don´t care. Very good winter cap.
3
0
I would recommend for a friend
Jack M.

25.11.2018
My favourite ever beanie. You still might sweat a little bit but it doesn't feel all gross and wet like a synthetic one since it breaths well. Super comfy and warm in -12c + snow. I wouldn't have anything but wool on my head after getting this beanie, I love it so much I even wear it around the house. Worth every euro-cent
8
0
I would recommend for a friend
Pyry R.

29.11.2018
Paras pipo minkä olen ikinä omistanut. Ensimmäiseksi hyvät puolet. Tuote on laadukas, siis oikeasti laadukas kotimainen tekele joka on valmistettu Suomessa. Tein ostopäätöksen kun kuulin että kyseessä on kunnon hyvä pipo. Heti kun sain sen käteen myymälässä, totesin melkeenpä ääneen "on muuten helvetin hyvä pipo!" Laadukas, jämpti ja tukevan oloinen. Mukava päässä ja materiaali on pehmeää, varmasti mukava myös vaikka vähän kulahtaa käytössä. Näyttää hyvältä ja on nimensä mukaisesti SÄRMÄ, eikä mikään löysä päähän vedettävä kortsu. Jos Chuck Norris pitäis pipoa talvella se valkkais tän. Sitten huonot puolet. Noh, eipä niitä ole. Hyvä ja lämmin pipo jota suosittelen kaikille oikeasti kunnon hyvää pipoa tarvitseville.
17
2
I would recommend for a friend
Anonymous customer

30.11.2018
Mainio pipo kevyille pakkaskeleille. Istuu täydellisesti ja näyttää hyvältä. Hengittää, ei hiosta, ei kutita. Tuulta ei kuitenkaan pidä hirveän hyvin, mutta kyse on tietysti painotuksesta eri ominaisuuksien välillä.
1
0
I would recommend for a friend
Sami K.

29.12.2018
Ei kutise ja on lämmin, mutta ei pidä tuulta kuten muutkaan vuorittomat pipot. Miinusta viimeistelemättömistä saumurisaumoista - saumojen päät kannattaa itse viimeistellä vetämällä ne takaisin sauman sisään kanavaneulalla tmv. (älä leikkaa niitä tai riskeeraat sauman purkautumisen). IN ENGLISH: Isn't ticklish and is warm, doesn't resist wind (same as all unlined caps). The serged seams have not been properly finished, and you should finish them yourself by pulling the excess serger seam back into the seam with a tapestery needle or other somesuch implement (do not cut, else you risk the seam coming undone).
1
0
I would recommend for a friend
Matthew G.

02.01.2019
I have owned two of these caps - they are so good that I keep buying them even after they get lost. Strangely, since I lost both of my old caps, my younger siblings each have one. Weird.
0
0
I would recommend for a friend
Darren J.

18.01.2019
I'm in USA and as former US military I know good clothing and gear. I own lots of Merino Wool clothing because wool is a great insulating fiber and merino wool doesn't itch. I've been looking far and wide for someone that makes a great Merino Wool watch cap that didn't feel like I was putting my big fat head in a vise. Last year I found a company in Canada that sold them but they were $30 US and shipping was $20 to Oregon! I can drive to Canada in 5.5 hours. How is parcel post that much for an item that weighs a couple ounces? A few weeks ago I found Varusteleka. After looking at the items I decided to give them a try. Wow! I am so glad I took a chance on their products. This Merino watch cap is exactly what I wanted and in SO MANY COLORS! I ordered 3 colors and I'll be ordering more. Unfortunately my wife saw the dark gray one so now she needs one also. I'm thinking that in a month or so I'll be ordering another $300 worth of stuff. Keep up the good work.
5
0
I would recommend for a friend
Rolf J.

31.01.2019
A simple, heavy watch cap. No itches, no problems. Simply a great, good quality cap.
0
0
I would recommend for a friend
Henna H.

03.02.2019
Lämmin ja tyylikäs, erinomainen pipo!
0
0
I would recommend for a friend
Antti L.

07.03.2019
Erinomainen pipa, ilman pipaa kuula jäätyy. Osta tämmönen!
0
0
I would recommend for a friend
Farasha E.

11.03.2019
Superb!
0
0
I would recommend for a friend
Henrik J.

23.03.2019
Have had this watch cap for about 2 years now and it is still going strong. It is one of my favorite items from Särmä always keeping my head warm in cold conditions. Have washed it once or twice but more because I felt like I should not that it actually smelled which is quite increadible considering I pretty much wear this 6 months out of the year every day. Torned one or two holes in it on some branches but sewing the holes up was not a problem and I love it even more now that it has some character to it. I hope Särmä never stops selling these.
0
0
I would not recommend to a friend
Tony Y.

17.04.2019
Received mine today, the shipping is pretty fast (took 6 days to arrive in Canada). The cap itself is properly made, however the material and quality are just not there, there's nothing really praise-worthy about this cap, looks like it was made in a rush.

1. There are a total of 6 stitches inside the cap and non of them are finished properly, for every stitching there's at least 1 inch of excess stitching thread left unfinished, which made the inside looks like a messy animal nest, imagine you put that on your head...... I had to cut them off and finish with a lighter for a cleaner feel on my head.

2. The claimed merino wool looks more like those shiny, recycled wool which tend to feel like acrylic. If you ever own a piece of virgin wool garment you'll notice the difference. And the performance of recycled wool is nowhere near virgin wool.

3. The only good thing about this cap I guess is it's thickness.

Wool have different grades and you get what you paid. Maybe I'm the only one having issues with the stitching after looking at all the 5 star reviews. But the "merino wool" material itself is kinda disappointing....
1
4
I would recommend for a friend
Johnny H.

05.07.2019
Nice fit. Feels good. I have not tried it in cold windy conditions. But from the look and felling of it it is worth the price.
0
0
I would recommend for a friend
Tino S.

06.07.2019
Parhaiden pipojen listalla jaetulla ykkössijalla merinosissipipon kanssa. Tämä suojaa korvia erinomaisesti kovassakin pakkasessa. Lämmittää päätä, vaikka räntäsade kastelisi pipon läpimäräksi. Toimii myös liikunnallisemmassa menossa, hengittää oikein hyvin. Pysyy tiukasti myös pienikokoisessa päässä.

Hengittävyyden kääntöpuolella heikko tuulenpitävyys. Hieman tuulisemmissa oloissa tulee äkkiä vilu.
0
0
I would recommend for a friend
Esa S.

09.08.2019
I would recommend for a friend
Frederik M.

18.10.2019
Quality headgear for colder weather. Dense and thick, just how I like 'em.
0
0
I would recommend for a friend
Jari K.

03.11.2019
Lämmin ja hyvä pipo. Laadukas kampe jota kyllä voi suositella kaikille
0
0
I would recommend for a friend
Axel N.

12.11.2019
Nice and warm in cold weather. Comfy. Sizing is suitable to cover the ears very well. I could barely fit the cap on my head under ear protection after pushing the cloth up to let the ear protection sit directly on my ears.

The stitching on the inside could perhaps be cleaned up. It's nice buy stuff made in Finland. This cap is a bargain but not a steal.
1
0
I would recommend for a friend
Raymond R.

05.12.2019
Very impressed with the quality of this wool watch cap! Love that it can be rolled up to keep my ears extra warm, and it breathes very well. Should keep my noggin warm for years to come. May consider buying more as gifts for family and friends.
0
0
I would recommend for a friend
Tero S.

28.12.2019
"Ellet hukkaa tätä..." Kolmas tilauksessa :)
0
0
I would recommend for a friend
Ray M.

03.01.2020
Best beanie I've ever gotten not too much , not too little covering your eyes when you put it on and has good weight to it.

My only complaint is the stitching. I'm not going to cry about a few loose threads that does not affect the integrity of it but the stitching in the inside is just weird. Where one looks all the way down some shorter and does not look normally stitched in. It looks like its been plucked with tweasers however it does hold up so.
0
0
I would recommend for a friend
Kai L.

08.01.2020
die beste mütze die ich jemals hatte...und ich hatte einige...TOP!
0
0
I would recommend for a friend
Jesse L.

12.01.2020
Pipaa vailla? No ota tämä. Muita pipoja sen jälkeen tarvitse.

Väri valintojakin löytyy jos tykkää hifistellä, muuta kuin materiaalilla, eli merinovillalla.
0
0