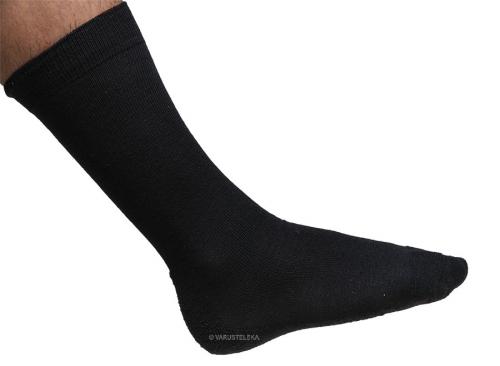 Särmä Merino Socks
Price 9.99 USD excluding VAT
Flat Rate Shipping to USA $9.99
92 % recommends
Sold 573 pairs in the last two weeks
Loading products...
Trouble with the metric system? Try our converter: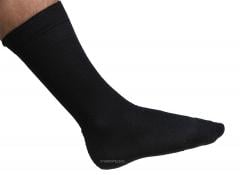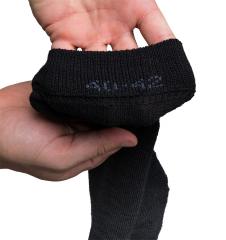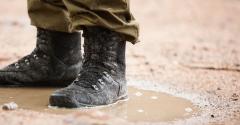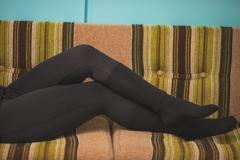 If you still use cotton socks, dump them now and get these instead. These are superb for outdoor use, but work just as well as formal wear too! These aren't thick, so they can be used around the year. Made with our own specs in Finland.
An excellent general purpose merino wool sock
Terrycloth underside
48 % Merino wool, 22 % polyamide, 20 % polypropylene, 10 % elastane
Being made of merino wool & synthetics these offer certain advantages: they are very comfortable, moisture wicking and durable. In addition, they are excellent for outdoor use - for hiking we suggest wearing two pairs on top of each other, or a pair of these under thicker socks.
The footbed side is terrycloth. This means the sock won't slide and wrinkle when worn.
Material and care
The material consists of 48 % Merino wool, 22 % polyamide, 20 % polypropylene, 10 % elastane. Wash in 40 degrees, the sock shrinks about 10 % in the first wash. This is accounted for in the sizing. Wash inside out.
And yes, the wool is mulesing free!
Size info
Sized according to European shoe sizes, with corresponding common S, M, L etc. sizes in brackets. See the chart below for further reference:
| EU size | Simple size | US shoe size | UK shoe size |
| --- | --- | --- | --- |
| 34-36 | X-Small | US 2½-4½ | UK 2-4 |
| 37-39 | Small | US 5-7 | UK 4½-6½ |
| 40-42 | Medium | US 7½-8½ | UK 7-8 |
| 43-45 | Large | US 9-11 | UK 8½-10½ |
| 46-48 | X-Large | US 12-14 | UK 11½-13½ |
Varusteleka Särmä
Särmä is our own brand of clothing and equipment. When you buy Särmä you get purpose-built stuff at a decent price, something that will fill it's intended role well and not cost you an arm and a leg!
Särmä products are covered by a 12-month warranty against defects in materials and workmanship. For further information please read our detailed warranty guide.
Made in Finland.
Reviews
You have already submitted a review. You can edit your text by clicking on it.
Log in and write a review.
Remove filter
Suomi
(37)
English
(17)
Ville L.

05.06.2016 (Edited 23.05.2019)
Nyppyyntyvät, mutta tuntuvat muuten olevan kestävät. Yhtään ei ole vielä mennyt puhki. Näillä huonompikin kenkä tuntuu ylelliseltä, eikä jalka palele märässä kengässä.
19
3
I would recommend for a friend
Ilmari S.

20.07.2016 (Edited 26.07.2016)
Hintalaatusuhteeltaan mainiot sukat.Mutta kuten kaikissa merinovillatuotteissa, reikiä tulee ja venyvät muodottomiksi ennen pitkää.
2
6
I would recommend for a friend
Roger S.

01.11.2016 (Edited 29.11.2016)
I love these! If its very cold, I add the TST boot socks on top.
8
3
I would recommend for a friend
Tuomas L.

11.11.2016 (Edited 29.11.2016)
Parhaat sukat talveen
5
2
I would recommend for a friend
Otso K.

13.11.2016 (Edited 18.11.2016)
I would recommend for a friend
Jere T.

25.12.2016 (Edited 27.12.2016)
I would recommend for a friend
Kang C.

01.01.2017 (Edited 03.01.2017)
Nice, thick, warm and functional merino socks. Works great with casual boots.
For hiking boots in cold weather, I would probably go for something thicker though. But these would probably work great as a second layer.
6
0
I would recommend for a friend
Thomas C.

03.01.2017
Very, very comfortable. I have tried them in boots and office shoes and they are great! I will be ordering more. Some I will use for normal use, the others go into my deployment bag with the Virginia Defense Force.
8
0
I would recommend for a friend
Juho H.

07.01.2017
Mukavat ja kohtuu lämpimät jalassa. Yksikin pari kestää käyttöä enemmän kuin kehtaa myöntää.
4
0
I would recommend for a friend
Bruce B.

08.01.2017
Gave it a "neutral +" 3.5 stars because while I'd like to love them, it's hard to buy w/o any sizing information. I can only surmise that these are sized in accordance w/ euro shoe sizes, so if I take a 46 & 2/3 shoe, I'd get the similarly [bracketed] sock size? The rest of your website does a great job with listing sizing info for the various offerings, but given our wonky sock size scheme here in the U.S. [where you purchase sock sizes at your shoe size+2], I'd be more comfortable with explicit sizing instructions in the product description.
7
14
I would not recommend to a friend
Juha K.

16.01.2017 (Edited 22.03.2017)
Ajattelin kokeilla näitä vaihteeksi SA-merino sukkien sijasta, koska nämä vaikuttivat ulkonäöltään paremmilta (ei ulkoista saumaa). Noh kuinkas kävikään. Sukat olivat jo viikossa pörröiset, kun taas SA-Merinot parin vuoden takaa ovat vasta pienessä nukassa. Sinänsä hassua koska speksit ovat samat. Kudos toki erillaista. Olisikohan merinon laadulla myös vaikutusta? Pakko suositella SA-merinoita näiden sijasta.
3
1
I would recommend for a friend
Niko R.

03.02.2017
Khyyllä mie näille täyvvet pisteet lävväytän ja suosittelennii vielä. Tulen tuskin muita sukkia käyttämmään. Huonohi kenkä muuttuu siedettäväksi. Ja juu. Huovuttuu/nukkaantuu muttei haittaavasti ainakaan itellä. Koot kohillaan.
2
0
I would not recommend to a friend
Teppo N.

04.02.2017 (Edited 04.02.2017)
I would recommend for a friend
Matias V.

17.02.2017
Muutamia spesilaalitilanteisiin varattuja sukkia lukuunottamatta ainoita sukkia joita kaapistani löytyy. En tiiä mikä on sukkien osuus siihen, että kun näitä oon siirtynyt käyttämään niin ei oo hautumia varpaiden välissä, eikä kovettumatkaan ole vaivanneet. Mikä lie terveysvaikutteinen tuote tämä.
0
0
I would recommend for a friend
Mauri J.

09.03.2017
Siirtää hyvin kosteutta. En palaa enää frotee sukkiin.
2
0
I would recommend for a friend
Roland L.

29.03.2017
Warm and very comfortable socks for use in your motorcycle boots.
2
1
I would recommend for a friend
Valtteri H.

12.04.2017 (Edited 12.01.2019)
Nyppyyntyivät uskomattoman nopeasti sellaiseen kuntoon, että niitä ei ihmisten ilmoilla kehtaa pitää.
0
0
I would not recommend to a friend
Derek D.

20.05.2017
These fluffed up after one day and dont look like they will last. They are.thin and.average at best.
The didnt cost much so no real loss.
4
17
I would recommend for a friend
Atte M.

27.06.2017
Pirun kivat! Särmä TST Saapassukka + Särmä Merinosukka -kombo on korvannut Lorpenin sukat ainakin meikän vaelluskengissä. Nyt neljä viikon mittaista keikkaa on tullut heitettyä tällaisilla komboilla. Viikoksi on riittäyt hyvin kaksi paria kumpaakin sukkaa, yksillä pareillakin varmaan selviäisi kun sukat jaksaisi jossain välissä huuhdella. Yksi tähti pois merinosukkien nukkaantumisesta. Nukkaantumisesta huolimatta ei kuitenkaan puhkikulumista ole näkynyt. Meikällä on käytössä sitä "vanhempaa" versiota jossa on punaiset kokomerkinnät.
0
0
I would recommend for a friend
Ville L.

16.09.2017
Oon monta vuotta käyttänyt intin sukkia ja nyt vaihdoin Särmiin. Suurin ero on se, että nämä on "pörröisemmät". Hyvää pörröisyydessä on se, että ne lämmittää enemmän ja yleensä jalka istuu kenkään paremmin.

Samalla kulutuskestävyys eittämättä huonompi, mutta sen kompromissin oleven valmis hyväksymään. Muutaman kuukauden käytön ei vielä suurta kulumista. Tosin intin sukistakin täytyy todeta se, että vaikka ne kestävät kulutusta vuosia, niin sukka myös ohenee koko ajan ja lopultä jäljellä on enää keinokuituverkko.

Nämä jostain syystä kerää vähemmän hajua kuin intin sukat. Ehkä siinäkin pörröisyys helpottaa tuulettumista.
0
0
I would recommend for a friend
Samu S.

17.10.2017
Ihan parhaat muuten, mutta koirien kanssa elävänä on saanut todeta, että imevät itseensä lattiasta n. 95% koirankarvasta. Joka tapauksessa mahtava materiaali tämä merinovilla.
2
0
I would recommend for a friend
Harri V.

04.11.2017
Nää on hyvät! Toimii märissä kengissä eräjormailussa ja urheilusukkina polkujuoksussa mitä parhaiten. Pahin märkä lähtee pois iholta ja hiertymistä ei tietoakaan. Nukkaantuu joo mutta kestää kulutusta monin verroin paremmin kuin XXL:n vastaavat.
1
0
I would recommend for a friend
Lassi V.

18.11.2017
Yhdellä parilla menty nyt pari arkiviikkoa, välissä vain pari kertaa tuuletusta. Ei vielä sukkamehu tuoksu, eivätkä tunnu likaiselta jalassa.

Ja lämpimätkin tuntuvat olevan, kun työpaikalla villasukkien käyttötarvetta ei näiden kanssa ole, toisin kuin puuvillaisten tennissukkien kanssa.
1
0
I would recommend for a friend
Otto L.

28.11.2017
Onhan nämä mukavat ja lämpimätkin. Tosin olen hieman pettynyt kestävyyteen, nämä nimittäin menettää nopeasti sen "särmän" mikä näissä on, ja venyy löysäksi, alkaa kulua ja vanuttuu. Valitsisin silti nämä markettisukkien sijaan vaeltamiseen, ja muuhun liikutaan milloin vain.
5
0
I would recommend for a friend
Otto S.

Varusteleka employee

09.01.2018 (Edited 07.11.2018)
Merinovilla on kiva asia ja sukat on kiva asia. Sitten kun yhdistät nää kaksi, saat tosi kivan asian. (big maths)

Merinosukat palvelee missä tilanteessa tahansa. Jos haluat puvun kanssa pitää, kannattaa laittaa uudet, nää pörröntyy aika nopeesti.
Ajan kuluessa kaikki muut sukat on väistyneet näiden tieltä ja ihan syystä.

Markettisukkiin verrattuna nää on paksummat ja kengän sisällä tarjoaa sitä usein kaivattua välimatkaa ihon ja kengän sisäpinnan välille.
Väri ja koko säilyy pesusta toiseen, vaikka +40 °C lämpöä vedessä onkin.

Merinovillan maaginen ominaisuus on imeä karvoja itseensä. Ja merinovillasukkien kanssa se on apokalyptinen ilmiö, kun kissat säikähtää sukista irtoavia karvapalloja, jos eksyt nää jalassa eläintalouteen. Ole valmis uskomattomiin hiuspalloihin. Vaarattomia mut vähän rasittavia.

Merinon toine supervoima on ehdottomasti sen hajunsieto. Nää ei työpäivän jälkeen haise juuri miltään, toisin ku tekokuitusukat, jotka saa varpaat uimaan omassa paskassaan ja haisee siltä naapurin hilja-mummon raadolta, joka löyty naapurista kuolleena uutenavuonna 2015. Se on ihan kiva lisä, etenkin jos elää useamman henkilön kanssa samassa murjussa.

Jotku on tuolla aikasemmin sano, että sukat kului käyttökelvottomiksi nopeasti. Pakko olla eri mieltä, osa omistani on ensimäistä tuotantoerää ja ovat edelleen käyttökelpoisia, toki jo hieman nuhjuiset mutta toimivat vallan hyvin.

Toimii myös niissä pikkujouluissa, missä pidetään vain yhtä sukkaa.
6
0
I would recommend for a friend
Tuomas K.

20.01.2018 (Edited 20.01.2018)
Ei valittamista. Omat ovat kestäneet kolmatta (neljättä?) vuotta lähes alkuperäisessä kunnossa; villa on pörröisempää, mutta ei kiristele eikä ole ohentunut, sukka on edelleen tiivis jalan alla. Sukka on jalassa lämmin ja pehmeä eikä hiosta tai hankaa, pysyy hyvin ylhäällä. Pesen näitä villanpesuohjelmalla ja -aineella yhdessä muiden sukkien kanssa, käyttö kaupunkiasumista, toimistotyötä ja usean tunnin patikkaretkiä viikoittain.



Suosittelen varauksetta!
1
0
I would recommend for a friend
David F.

28.02.2018 (Edited 16.03.2018)
Good socks. They are right, forget cotton! These are like a thin version of the boot sock without as much wool content. I will say the location or execution of the toe stitching I find a bit uncomfortable.
1
0
I would recommend for a friend
R R.

05.03.2018
Very good socks. With these on I don't end the day with my feet so sweaty as with cotton socks, which is considerably more comfortable! $10 per pair is a bit on the steep side, though, so I won't be converting to merino wool entirely.
2
0
I would recommend for a friend
Juha R.

10.03.2018
Käytän nykyään vain näitä tai lisänä sa hellesukkaa/villasukkaa riippuen kalenterikuukaudesta. Toimii kuin munuainen
2
0
I would recommend for a friend
Juha L.

03.07.2018
I would recommend for a friend
Pieta V.

17.07.2018
Hinta-laatusuhde todella hyvä. Käytin kahden viikon vaelluksella vain näitä, tuuletus päivittäin ja huuhtelu välillä riitti ihan ok. Ja kun rakoistakaan ei tullut missään vaiheessa ongelmaa, niin enpä enää muita sukkia viitsi käyttää.
0
0
I would recommend for a friend
Pasi L.

23.07.2018
Nyt on kyllä semmonen sukka mitä ei voi kehua liikaa! Näitä lähti mukaan Hollantiin Nijmegenin neljän päivän marssille eli ei ollut millään kevyellä pikkulenkillä testauksessa. Valtava kuumuus ja päivää kohden +- 40km matkaa, 1 sukka per jalka eikä mitään suurempia ongelmia. Tauolla kun otti kengän pois ei sukka edes ollut kovin kostea ja sekin mitä oli kuivui n. 5 minuutissa. Marssi ja sotahommiin tuli kyllä näistä ykkössukat itelle!
0
0
I would not recommend to a friend
Juha-Matti H.

05.09.2018
Liekö omani jotain maanantaikappalesarjaa, mutta yhden päivän mökin pihalla tepastelun jälkeen pohjasta langat purkautuneet tai purkautumassa pitkinä lankalenkkeinä. Lähtee palautukseen..
0
0
I would recommend for a friend
Kalle L.

16.09.2018
On sitten hyvät! Nämä vaellukselle mukaan niin loppuu kenkien hiertäminen! Kuivuu nopeasti hiestä ja lämmittää muttei hauduta.
0
0
I would recommend for a friend
Ulf J.

06.10.2018
I would recommend for a friend
Samu S.

Varusteleka employee

07.11.2018 (Edited 23.05.2019)
Käytän tätä nykyä vain neljää erilaista sukkaa; Meidän omia merinosukkia sekä pitkä- ja lyhytvartisena, saapassukkia ja mummon kutomia kunnon aitoja villasukkia. Mustat merinosukat on varma valinta kävely-, juhla-, urheilu- ja varsikenkiin kun taas saapassukat ja villasukat on varattu kumi- ja nahkasaappaisiin.

Merinovilla on materiaalina uskomaton. Se ei sido itseensä kosteutta tai hajuja, tuntuu miellyttävältä ja kuivuu nopeasti. Näissä sukissa käytetty materiaali tuntuu nukkaantuvan nopeasti, mutta se ei mua ole haitannut.

Sen lisäksi että merinosukat soveltuvat ympärivuotiseen käyttöön, pystyy yhtä sukkaparia käyttämään yhtäjaksoisesti helposti yli parikin viikkoa ilman minkäänlaisia hajuongelmia. Olen suorittanut useita "Haluaisitko haistaa kaksi viikkoa jalassa olleita sukkiani?"-kokeiluja kavereilleni ja tuttavilleni, ja toistaiseksi kaikki ovat yllättyneet iloisesti sukkien tuoksusta.
3
1
I would recommend for a friend
Tuomo P.

27.12.2018
Käytössä enää pelkästään näitä + villasukkia. Laatu kamaa ja ei palele varpaita. Kuivuu erittäin nopeaan eikä sukkamehujen hajut tartu heti kiinni niinkuin normisukkiin.
0
0
I would recommend for a friend
Matthew S.

20.02.2019
I wear a size 14 or a 49 and the Extra large fit perfectly and not too tight. They're nice and warm and great for breezy days keeping your ankles warm.
1
0
I would recommend for a friend
Mitchell T.

26.02.2019
These socks are like the ultimate everyday socks, very light and comfortable, can used casually, actively or for dress. There is a considerable amount of cushioning I was surprised to see.

I just switched from all poly gear to merino wool after years. I've been wearing these products everyday for a month now and am very impressed. There is slight pilling but to be expected, but the description is right these products do not take in smells very easily, just take care of your stuff. Varusteleka is PURE GOLD!
1
0
I would recommend for a friend
Alexander B.

10.04.2019
Extremely comfortable socks for 3-season use on their own, but they also work great as inner socks during the winter months. The black color also makes them perfect for casual, everyday use.
1
0
I would recommend for a friend
Perttu R.

21.04.2019
I would recommend for a friend
Alexander K.

02.06.2019
Took them for a 15km walk, that's when i started to develop blisters. perhaps i should not hike on sportshoes.
Anyway, they got me home without to much discomfort (Another 7km)
0
0
I would recommend for a friend
Varun

13.07.2019
X-Large size will fit you even if your size is 50, albeit it will stretch a little.
Also, if you usually need double socks (Especially with the KS2005 boots) you won't need doubles if you are wearing these. I have worn these stand-alone a few times and they aren't too bad.
0
0
I would recommend for a friend
Tiina R.

14.07.2019
Käytössä viitisen vuotta usea pari ympäri vuoden. Kaikki ehjiä, ei kuluneet puhki. vertaan nyt myös alussukkaan toinen tuote jotka vasta ostin. Nämä Särmä merinosukat on kesällä kuumat, silti villan ominaisuuksilla että jalat ei tunnu märiltä eikä tule hiertymiä eikä jalat ole vettyneen näköiset. Tauolla jos voi riisun kengät ja jalat ja sukat kuivuvat vartissa. Minulle tämä on paras sukka, ei liu'u kengässä, ei myöskään purista nilkoista vaikka kärsin jalkojen turvotuksesta. Tämänkin ollut ongelma sukkia ostaessa, sukat jotka pysyy ylhäällä puristamatta mustaa rengasta nilkkoihin, nämä ovat sellaiset. Mitoitrus myös hyvä, riittävän leveä olematta löysä. Kapeajalkaiselle ei ehkä hyvät.

Miinusta siitä että vain mustaa, maksaisin enemmän jos saisi vaikka valkoista, punaista, jotain, mutta ymmärrän tuotannollisista syistä pitäytyminen mustassa on kannattavinta. Ja mustassa ei näy lika, noki, eikä muukaan ja onhan se hyvä perusväri, vain synkkä.

Muita sukkia en enää osta, muutenkin merinovillaa löytyy kaikissa asusteissa ja särmän tuotteet ovat kohtuuhintaisia. Moni kalliimpi tuote muilta valmistajilta ollut huonompi nimenomaan kestävyydessä.

Ehdoton suositus kaikille. Myös jos on ongelmia jaloissa. Yhdellä asiakkaallani on nilkat jäykät sekä käsissä vikaa, voiman puutetta, hänellekkin sukkien löytäminen ollut haaste, monet sukat liian kireitä nilkasta etteivät tule kantapään yli, hänen käsillään. Näissä sukissa on riittävästi joustoa saa puettua ilman apuvälineitä tai avustajaa. Ovat myös lämpimät jos istuu pyörätuolissa.
1
0
I would recommend for a friend
Florian G.

16.08.2019 (Edited 16.08.2019)
General notes:
Good looking, very very comfortable.
Very good fit even after wearing them multiple days because of the terrycloth and elastane.
Merino socks don't smell if aired out for a day or even overnight, so no need to pack more than 2 or 3 pairs for an extended trip.
Thin enough to be comfortable during summer.

Use:
On formal occasions with black dress shoes.
During leisure time with sneakers.
As inner socks under Särmä TST Boot Socks in high leather boots, also during the winter in Finland.
0
0
I would recommend for a friend
Chantach M.

02.09.2019
Got these as freebies a while back. I can say they are by far the most comfortable socks I have owned. Worn them with formalwear, boots, and everything in between. The heels have begun to wear so I will definitely grab another pair or three when I have the chance.
0
0
I would recommend for a friend
Ville N.

01.11.2019
Täydelliset sukat vaeltamiseen, veneilyyn, kotiin taikka juhliin. Juhlissa pidetään usein kenkiä jalassa pidempään, joten hengittävyys on tärkeää. Kuten moni muukin on sanonut, niin uutena nämä näyttävät hienojen kenkien kanssa todella tyylikkäiltä sukilta, mutta pesemisen jälkeen alkavat menettämään sitä uutuuden hohtoa, kun sukka näkyy kengän ja puvun housun välissä. Huippu sukka, hyvä hinta ja toimii loistavasti kunhan ei katso läheltä pukusukkafiilistelijöiden keskellä ja koita saada hienostunutta kuvaa instaan.
0
0
I would recommend for a friend
Mika V.

03.11.2019 (Edited 03.11.2019)
Pirun hyvät sukat! Mutta...
5 paria ostettuani reilu vuosi sitten olen nyt kävellyt kaikki puhki kantapäistä... Kävelen kyllä paljon ja vuoteen mahtui myös Norjan reissu mutta oletin että nämä kestää...
Joudun silti varmaan ostamaan saman satsin lisää toivoen että olisi pidempi elinkaari...
0
0
I would recommend for a friend
Timo E.

05.11.2019 (Edited 16.01.2020)
Minun ääneni menee kyllä ehdottomasti SA M05-alussukille.
Nämähän toimivat käytännössä samalla tavalla. Etenkin näin talvella pakkasyössä tuulettuvat erittäin tehokkaasti, eikä sukkia tarvitse vaihtaa ainakaan pariin tai kolmeen vikkoon. Materiaali ei kuitenkaan tunnu yhtä hyvältä kuin noissa M05-sukissa. M05-sukkia olen käyttänyt monta kuukautta, ja ne ovat nukkaantuneet vain aavistuksen verran kantapään kohdalta. Nämä taas olivat jo muutaman päivän kevyen kävelyn jälkeen pörröiset kuin kissanpentu. Materiaali vaikuttaa muutenkin olevan näissä huomattavasti pehmeämpää ja "höttöisempää" kuin M05-sukissa, joiden villa on jämäkämpää ja "kovempaa". Tästä voi päätellä ja ennustaa, että M05-sukat tulevat kestämään pitempään käyttöä. Lisäksi nämä sukat tuntuvat, ehkä juurikin tuon pörröisyyden vuoksi, lämpimämmiltä kuin SA-sukat vaikka ovatkin uhuemmat. Tämä ei kesäkäytössä ole aina hyvä asia.
Pakko näille on kuitenkin antaa nuo 4 tähteä ja suositus. Niin ylivoimaisia nämä(kin) ovat markettien p*skasukkiin verrattuna. Mutta M05-sukat ovat minun mielestäni parempi vaihtoehto.
0
0
I would recommend for a friend
Päivi K.

09.11.2019
I would recommend for a friend
Riku I.

15.11.2019
Parhaat sukat mitä oon koskaan hommannu, pakkohan oli näitä tilata lisää.
0
0
I would recommend for a friend
Guy H.

20.11.2019
About as good as it gets with socks.

Sure, it feels expensive for just one pair, but then you actually use them in your day to day life and you know you made the right choice. They're comfortable, durable, and ever resistant to stink if you remember to air them. I use them as a base layer with the TST boot socks, and while I do often end up with some sweaty feet at the end of the day they very quickly dry when I get home and take it all off, and so do the socks. I've simply never gotten blisters while wearing this combo.
0
0
I would recommend for a friend
Ville M.

29.11.2019
I would recommend for a friend
Anonymous customer

11.01.2020
Hyvät sukat, että ehkä vähän turhan paksut arkikäyttöön meikäläisen makuun. M05 alussukka on minulle sopivammat.
0
0