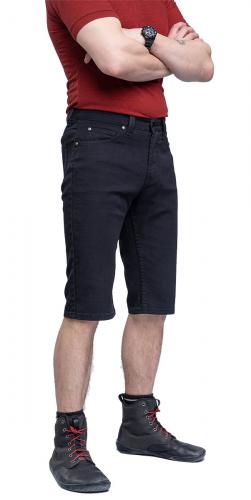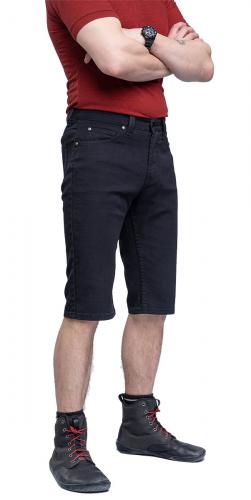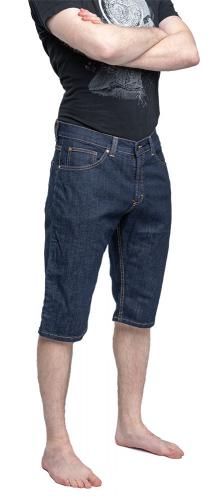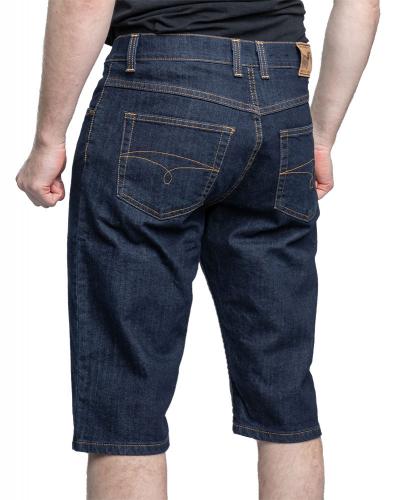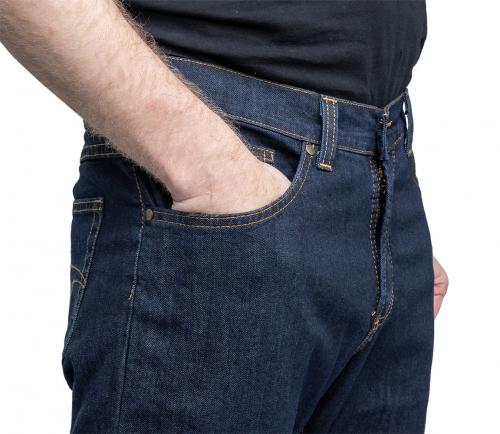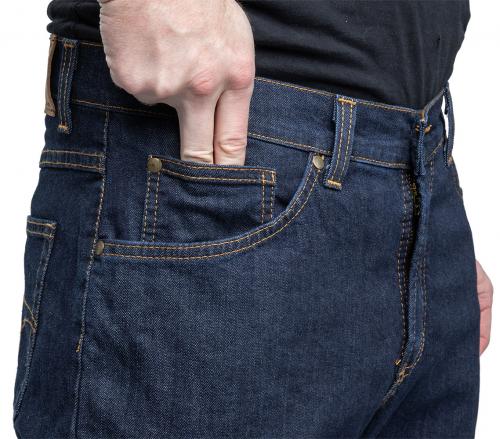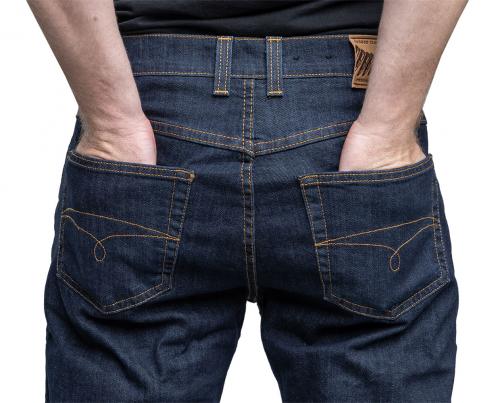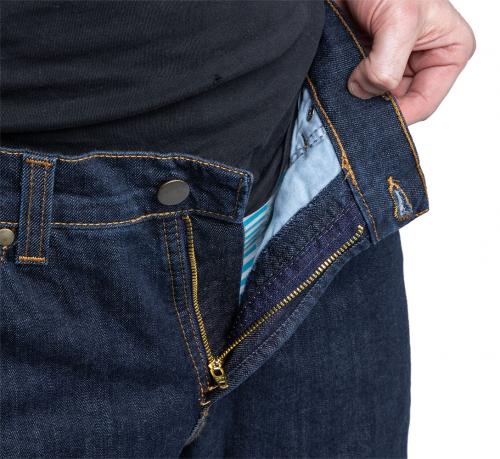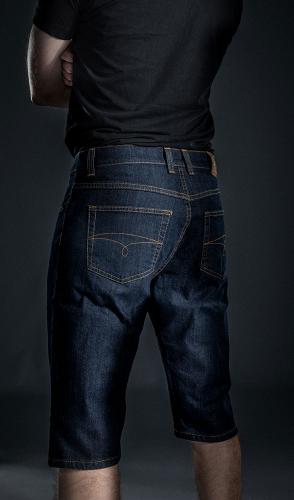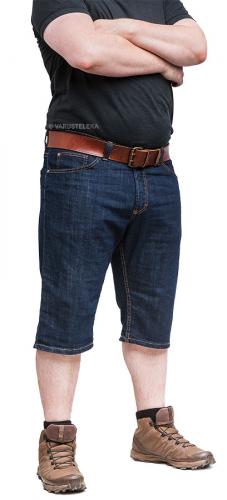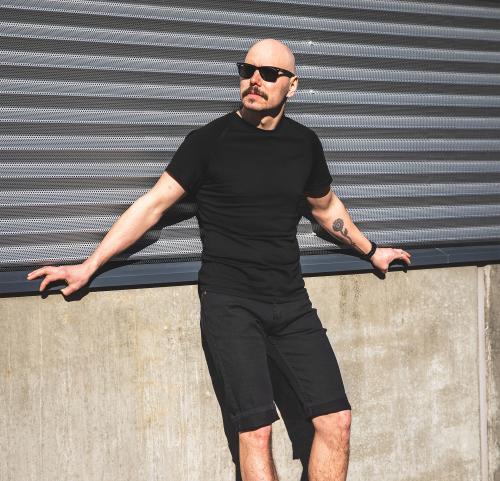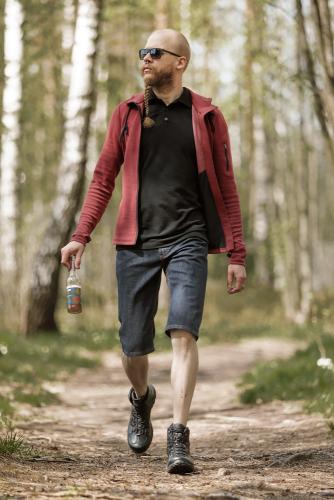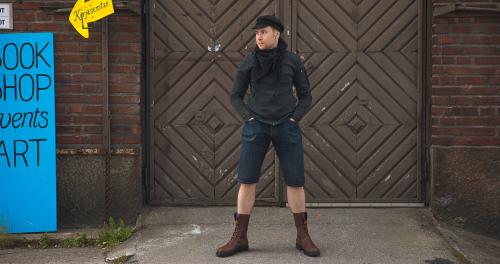 Särmä Common Denim Shorts
Price 52.99 USD
excluding VAT
As difficult it is to find proper standard jeans, so is the hunt for equally nice jeans shorts. They all tend to be off in some way. Well, now you can stop searching! These are like our Common Jeans but with a shorter leg!
Loading products...
Trouble with the metric system? Try our converter: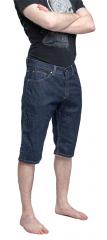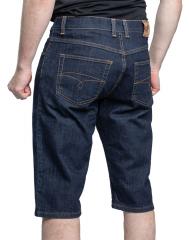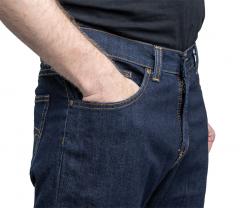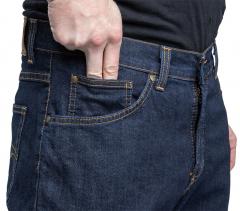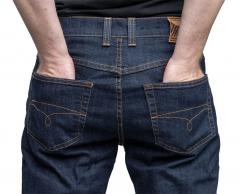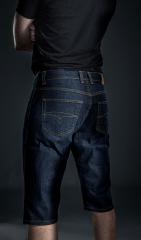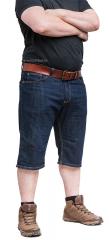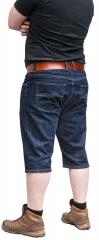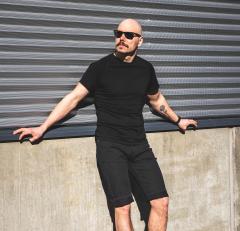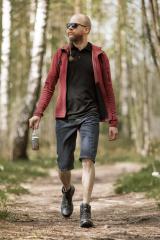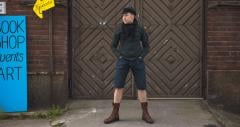 As difficult it is to find proper standard jeans, so is the hunt for equally nice jeans shorts. They all tend to be off in some way. Well, now you can stop searching! These are like our Common Jeans but with a shorter leg!
No-nonsense classic model
High waist
Zipper fly
Fabric

Weight 326 g/m2
Cotton 98,7% (Blue) and 98% (Black)
Elastane 1.3% (Blue) and 2% (Black)
In short, these are what jeans are supposed to be but in a short form: durable, comfortable, clean. These fit even if you're not a slim-legged hipster who hangs his trousers halfway down, and there definitely is no stone washing or ready-made holes!
Then there's the price too. These are good quality jeans shorts, made in Finland/Estonia. A good pair of denim shorts don't need to cost hundreds of bucks.
These have what is nowadays called a high waist, which is not high at all if you're seen military surplus. The waist ends just below the navel and the leg reaches down to the knee with most people (you can roll it too). Zipper fly and six belt loops - the loops are large enough for wide belts too.
Proper material
If it's not "slim fit", it's made of some pre-washed or pre-torn crap. Not the case with these! These are a rarity, actually looking like a pair of new jeans shorts with the nice dark blue shade. The only treatment these have had is the removal of starch, and that's it. This means they're also pre-shrunk, so you don't have to worry about that either. The fabric is 98 % cotton, 2 % elastane (or 98.7/1.3 but this makes little difference), these are very comfortable and pretty hard wearing. Material weight 11,5 oz. The metal parts on these are nickel-free.
Size info
Sizes in normal jeans sizes, but with no different lengths, the leg is 36 cm (15") from the crotch in every size. If you already know your jeans size, it's probably the same with these too.
The cut on these is just a tad roomy. The manufacturer states that there's probably two different sizes that fit you:
Measure your hip circumference from the widest point and look at our size chart.
A) Regular fit - pick a size with the same hip circumference as yours.
B) Tight fit - pick a size with hip circumference a notch smaller than yours.
Our model normally wears size 36", but here he's sporting a pair of 34" jeans.
Below you can find a size chart with the actual centimeter measurements. These are pre-shrunk so they won't get any tighter.
| Size | Waistband | Hip | Cuff |
| --- | --- | --- | --- |
| 28" | 76 cm | 97 cm | 42.5 cm |
| 30" | 81 cm | 102 cm | 44.3 cm |
| 32" | 86 cm | 107 cm | 46.1 cm |
| 33" | 88.5 cm | 109.5 cm | 47 cm |
| 34" | 91 cm | 112 cm | 47.9 cm |
| 35" | 93.5 cm | 114.5 cm | 48.8 cm |
| 36" | 96 cm | 117 cm | 49.7 cm |
| 38" | 101 cm | 122 cm | 50.5 cm |
| 40" | 106 cm | 127 cm | 53.3 cm |
| 42" | 111 cm | 132 cm | 55.1 cm |
| 44" | 116 cm | 137 cm | 56.9 cm |
| 46" | 121 cm | 142 cm | 58.7 cm |
| 48" | 126 cm | 147 cm | 60.5 cm |
Made in Finland/Estonia
The subcontractor is the Finnish company MASI - the paperwork & finishing washes are done here, while the sewing work itself is made just over the gulf in Estonia.
Varusteleka Särmä
Särmä is our own brand of clothing and equipment. When you buy Särmä you get purpose-built stuff at a decent price, something that will fill it's intended role well and not cost you an arm and a leg!
Särmä products are covered by a 12-month warranty against defects in materials and workmanship. For further information please read our detailed warranty guide.
Recommendations
Loading products...
Reviews
You have already submitted a review. You can edit your text by clicking on it.
Log in and write a review.
Remove filter
Suomi
(9)
English
(1)
I would recommend for a friend
Sami K.

26.05.2017 (Edited 23.05.2019)
Erinomaiset shortsit. Istuu niin helevetin hyvin, että tulevaisuudessa tilaan farkkunikin täältä.
4
1
I would recommend for a friend
Teemu K.

30.05.2017
Istuu jalkaan kuin hansikas käteen. Tohtisiko vielä toivoa mustana värivaihtoehtona niin olis äärimmäisen passelit.
3
2
I would recommend for a friend
Roni S.

25.07.2017
Erinomaiset fakkushortist, olleet käytössä kaksi kesää, enkä ole löytänyt mitään valittamista. Shortseissa ei näy kahden vuoden, melko aktiivisen käytön jälkeen, kulumisen merkkejä eikä värikään ole (ainakaan huomattavasti) haalistunut. Elastaaniakin on just sopivasti, ei kinaa missään vaiheessa mistään. Kaiken kaikkiaan siis loistotuote, ostais jo!
2
0
I would recommend for a friend
Markku R.

17.06.2019
Aivan helekatin hyvät pöksyt. Ei ahista tai purista mistään. Kangas antaa jonkin verran myöten niin normin 34" sijasta 33" istuu oikein hyvin.
Seuraavan kerran kun tilaan tavaraa, niin ostan toiset, että on koko kesäksi pöksyt. Sen verran siistit, että setämies kehtaa olla ihmistenkin kanssa tekemisissä nämä jalassa.
Vieläkö sais taktisiin farkkuihin pohjautuvan version!
3
0
I would recommend for a friend
Kristian H.

16.08.2019
Hyvä leikkaus ja materiaalit.

Suurin miinus, että vähän paksuhkot ja tukalahkot shortseiksi.
0
2
I would recommend for a friend
Janne V.

14.04.2020
Mustat shortsit, laadukkaan oloista materiaalia, todella mukavan tuntuiset päällä, juuri oikean kokoiset 35", kun farkuissakin olen 34" ja 36" väliltä ja just sopivan pituiset, vähän polven yli. Olen todella tyytyväinen näihin, kesää odotellessa B)
0
0
I would recommend for a friend
Erkki H.

12.06.2020
Jep. Jep. Nyt on kyllä niin mukavat shortsit, ettei paremmalla väliä. Nämä ovat oikea löytö.
0
0
I would recommend for a friend
Otto S.

08.07.2020
Erinomaiset farkkushortsit, pitäkää näitä valikoimassa pitkään, siis pysyvästi, pliis. Mustina nämä on brändinsä mukaisesti helvetin särmän näköiset, siniset vielä toistaiseksi ostamatta.

Ainut "miinuspuoli" on se että shortsit on niin pitkät, että lahkeita saa kääriä turhan paljon/paksusti/leveästi että niiden alareuna on ns. oikealla korkeudella, joka siis on polven yläpuolella! Useimpien kuvien mukaisesti 3/4 -housuina käytettynä nää on kyllä melko nolot, ellei satu olemaan yli 60-v naisihminen. Mutta on nää muuten niin hyvät ettei voi pisteitä vähentää (ja pitkäjalkaisille varmasti mainiot), eli joko sitä meikäläinen tottuu käärittyihin lahkeisiin tai sitten pitää opetella lyhentämään itse. 5/5
0
0
I would recommend for a friend
Miroslav S.

01.08.2020
Slightly disappointed because mine came with a slight defect.
There is a little hole close to the fly and the stitching on the fly is coming undone.
Otherwise the cut, fit and materials are perfect.
https://imgur.com/YkSJl7Y
https://imgur.com/zjCQAr0
0
0
Kierto Circular Economy
Return this product used but clean and unbroken, and you'll receive half of the product's original price as Varusteleka credits. Service is available only in Finland. Only Registered users can make Kierto returns. See more information about Kierto.