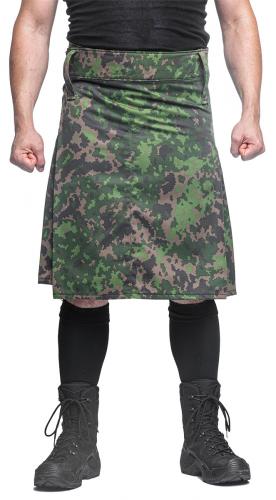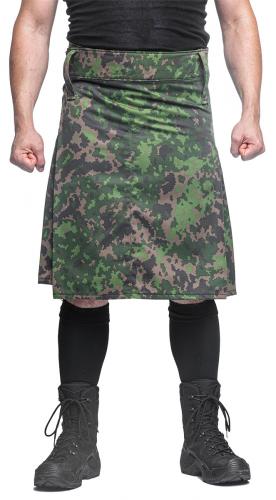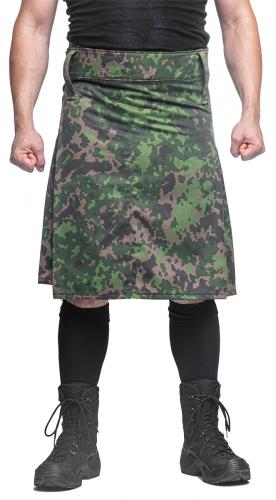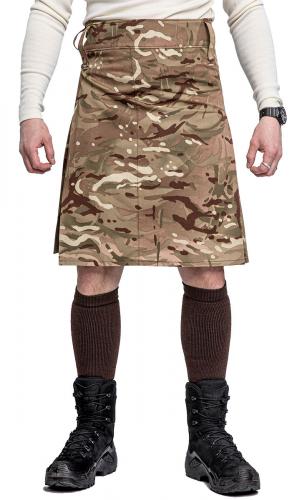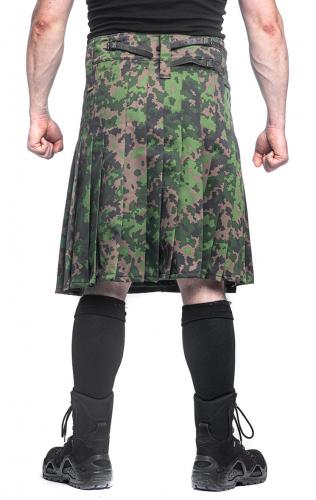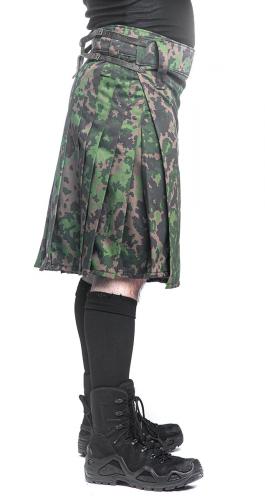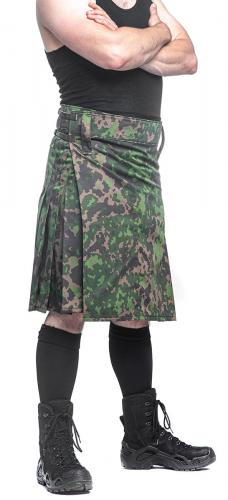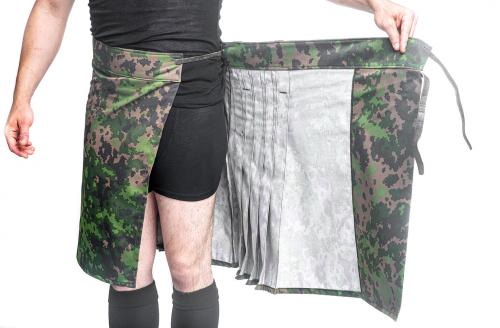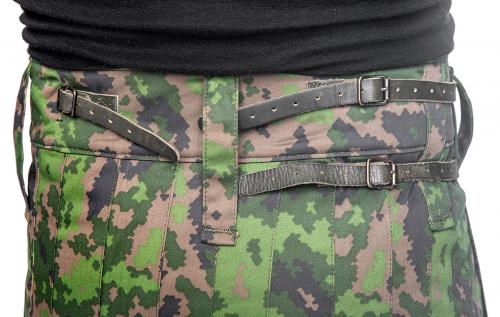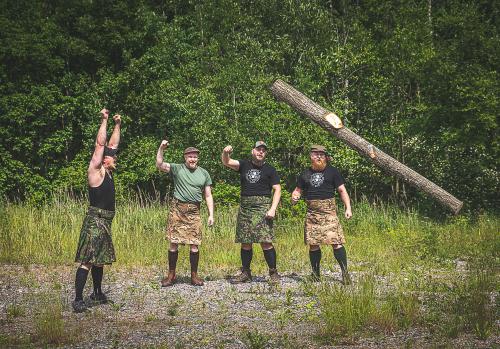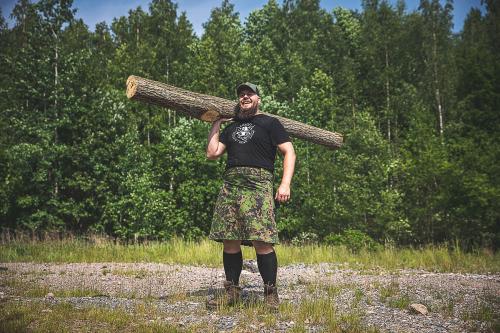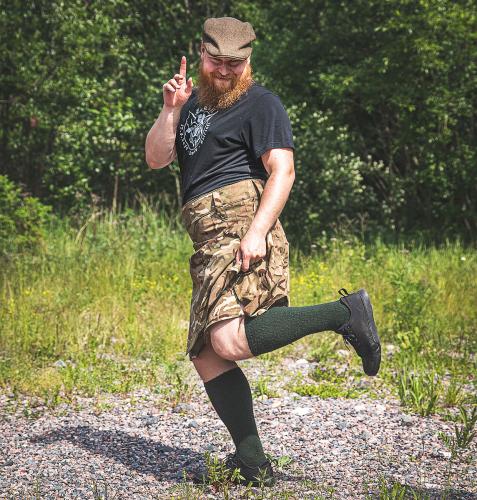 Jämä Kilt
Price 209.99 - 220.99 USD
excluding sales tax
Your prayers have been answered. We finally made camo-patterned kilts. Truly fantastic summer attire for manly men, womanly women, and everybody really. Especially nice during these modern tropical summers. No problems with sweaty bits down there. Handmade in Finland.
Loading products...
Trouble with the metric system? Try our converter: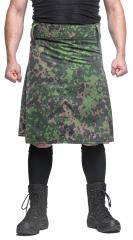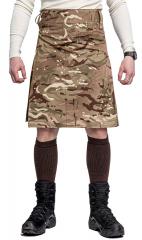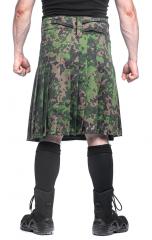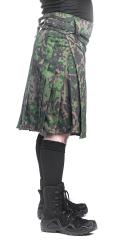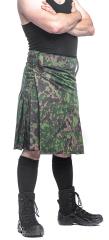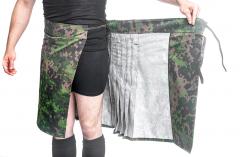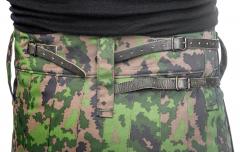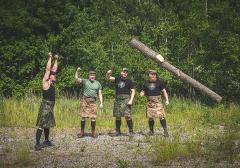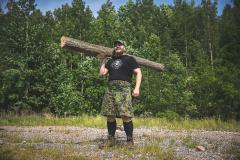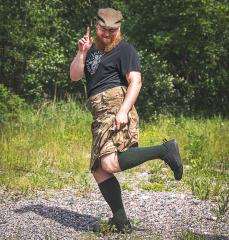 Your prayers have been answered. We finally made camo-patterned kilts. Truly fantastic summer attire for manly men, womanly women, and everybody really. Especially nice during these modern tropical summers. No problems with sweaty bits down there. Handmade in Finland.
We were thrilled to hear that Scotland might be joining the Nordic countries because of the Brexit. As you can see, our preparations for the new Nordic games are already in full swing. Because we didn't want to appropriate any tartan patterns that belong to others, we decided to make these kilts in camo instead. So, these are perfect for some tactical stuff, too. Going on wilderness adventures during the mosquito season might sting a bit though.
The kilt is an amazing piece of clothing, especially on hot summer days when the gentle breeze caresses your tender parts. However, please refrain from unintentional (and especially intentional) Basic Instinct moments to avoid combat boots in the groin and lengthy prison sentences. Manspreading is already a nasty phenomenon and you don't need to aggravate things even further.
The first one to arrive is the MTP-patterned kilt that is quite pleasant in urban environments, too. We only have a very limited amount of surplus fabric for this one, so get yours quickly. When it runs out, then these are out. The M05-patterned kilt that comes a bit later can be made in bigger quantities if people like it. And if people appreciate good things in life, we might make these in other patterns, too.
How to put this thing on
Because we wanted to make our kilt adjustable, it works a bit differently from the traditional ones. Arrange the fabric so that the pleated side is behind you and the straps are at the top. Grab the singular strap on your right and thread it through the opening on the fabric on your left side and tighten it with the buckle. Then wrap the loose end of the fabric to cover your front and tighten it with the two straps. Voila! It isn't more complicated than this.
Materials and care
MTP is made from 65% polyester and 35% cotton (195g/m2 / 5.7 oz/yd2).
M05 is 50% polyester and 50% cotton (275 g/m2 / 8 oz/yd2).
We only recommend dry cleaning because of the pleats and buckles. The metal buckles can damage the washing machine, and the pleats disappear.
Size information
These come in two adjustable sizes. When selecting the size from the menu, you can see the recommended waist circumference. If you are in-between, the bigger might be more comfortable. The length of the garment is the same in both sizes, 62 cm (24.4").
The size is adjusted with the Swedish surplus straps. If it isn't quite right, just puncture a new hole in the strap and it should be fine and dandy.
Made in Finland
Made in Finland from surplus materials. Manufactured by Suomen Käsityöteollisuuden Oy. Handmade Finnish stuff is great but of course the downside is a higher price tag.
Jämä is upcycled surplus
Click here for the whole Jämä selection.
Jämä is a Finnish word meaning leftovers or scraps. It's also one of our house brands for equipment made from recycled or surplus materials. From time to time we accumulate stuff that doesn't sell well but is made out of outstanding materials. We've also got several capable seamstresses here, and the equation is pretty clear: cut that useless stuff apart and sew it back together to create something useful.
Because Finnish labor is one of the most expensive in the world, these are very simple, practical and rugged in design. Our development and prototype production remains in-house while most of the production is outsourced to Turku and other cities - still within Finland. Simplicity means strength: the fewer parts there are, the smaller the chance of breaking anything.
Recommendations
Loading products...
Reviews
You have already submitted a review. You can edit your text by clicking on it.
Log in and write a review.
Remove filter
I would recommend for a friend
Timo J.

08.07.2020 (Edited 06.06.2021)
Oih sinä viekoitteleva suvituulen vire. Olo on kuin sillä kuuluisalla kokkelihempukalla siinä kuvassa. Paitsi, että miehisempää ja vapautuneimpaa oloa saa hakea.

Ehdottomasti jatkoon. Hintakaan ei loppujen lopuksi kirpaise, kun kerran. Helppo säätää omalle eturepulle sopivaksi ja toisin, kun malli kuvissa suosittelen kommandona menoa, koska... noh huomaatte kyllä.

6/5, koska kunnon hyvä.
9
20
I would recommend for a friend
THEO S.

10.08.2020 (Edited 06.06.2021)
Toimiva ja ilmava. S-L koko asettuu aivan hyvin 30" farkkuja käyttävälle ja hihnat ei vielä lyhimmillään.
1
3
I would recommend for a friend
Petri N.

03.07.2021 (Edited 27.07.2021)
Hesssunamakieasus!
Olin tuuminut kilttiä jo liki 40 vuotta mut ku suvussa ei oo skotteja niin en osannut päättää oikeaa kuosia. Tämä ratkaisi pulman ja turmeli mun maineen tällä kylällä lopullisesti. No, elämä on.
Mut oikeesti - aivan huikeen upeaa ompelua ja nuo taitokset.. :-)
Kotimainen työ maksaa mut hyvästä se kannattaa, tämä on hyvä.
Nimim. Suvituuli Leuhuttelloo

Muokkaus: tämä ei ollut miun savolaismalliselle persjalkaiselle sopiva, liki 15cm liian pitkä. Harmitti palauttaa mutta ei käynyt edes mielessä alkaa lyhentämään, liikaa purkamista. Mun farkuissa on max 30" lahkeet. Palautuksen helppoudelle täydet pisteet :-)

Muokkaus2: Marianna soitti perään ja kysyi paljonko pitäis lyhentää ennen kuin ompelijamestari lähtee lomalle. Tilasin sit uuvestaan. Näin se toimii :-)
5
0
Kierto Circular Economy
Return this product used but clean and unbroken, and you'll receive half of the product's original price as Varusteleka credits. Service is available only in Finland. Only Registered users can make Kierto returns. See more information about Kierto.