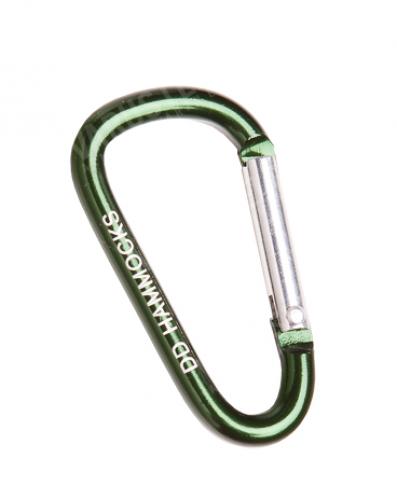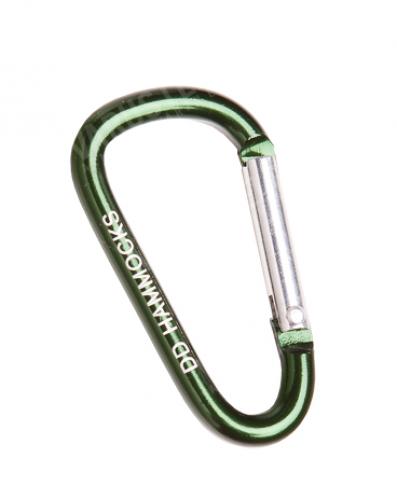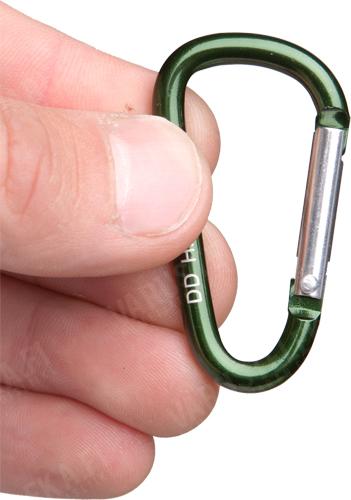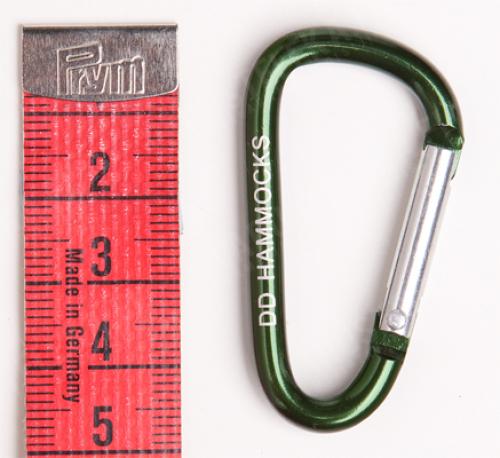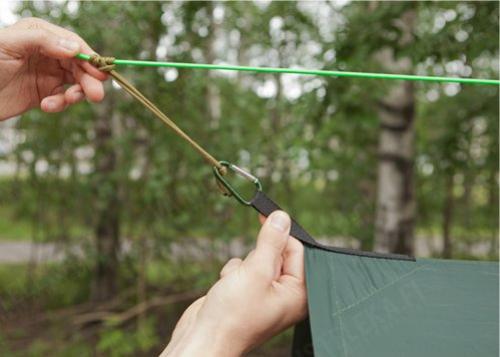 DD Mini Karabiner
Price 2.99 USD
excluding VAT
A small carabiner for most lightweight clip-and-carry tasks
Sold 108 pcs in the last two weeks.
Waiting for restock, no estimated time for arrival. Request restock notification and we will email you as soon as this product is available.
Trouble with the metric system? Try our converter: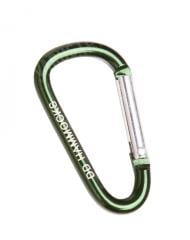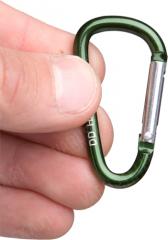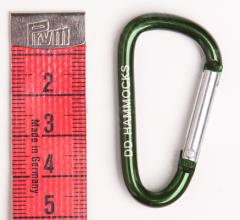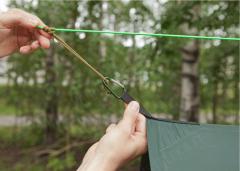 A small carabiner for most lightweight clip-and-carry tasks
Diameter 5 cm, weight 4g .
Not sold for climbing use. We can't imagine anyone being dumb enough to put their life on a 1,99 EUR karabiner anyway...
Recommendations
Loading products...
Reviews
You have already submitted a review. You can edit your text by clicking on it.
Log in and write a review.
Remove filter
Suomi
(11)
English
(2)
I would not recommend to a friend
Ville S.

20.12.2016 (Edited 22.12.2016)
Halpojahan nämä ovat kuin saippua, mutta laatu vastaa valitettavan tarkasti hintaa.

Pari näitä ostin tarpin kiinnittämiseksi riippumaton suojaksi, mutta eivät mokomat kestäneet sitäkään käyttöä kuin pari kertaa.
5
3
I would recommend for a friend
Otso L.

14.02.2017
Tarpin pystyttämiseen varsin näppäriä kiinnittimiä. Ei näihin painoa uskalla liikaa laittaa, mutta hyvin ovat kestäneet omassa käytössä. Paino/Laatu/Hinta-suhde just kohillaan.
1
4
I would not recommend to a friend
Ignacio N.

02.09.2017 (Edited 02.09.2017)
Buy something else. Really. I bought few and they all broke. The last one didn´t even make it home. Something smashed it in the backpack. They are a joke. You can break them easily with your hands. Not even for light use. Buy better ones, you will save money.
9
0
I would recommend for a friend
Tommi H.

16.10.2017
En voi yhtyä muihin arvosteluihin. Itsellä nämä on ollut ympärivuotisessa vaellus käytössä. Pääasiassa nämä ovat olleet käytössä riippumaton underquiltin kiinnittämisessä tai tarpin kiinnityksessä. En ole saanut hajoitettua kuin yhden tässä muutaman vuoden aikana. Ei nämä mitään hirveää vääntämistä ja kääntämistä kestä mutta ei tuo hintakaan ole paha. Jos haluaa vahvempaa ja kevyttä (ja monipuolisempaan käyttöön) niin kannattaa tsekata "DMM XSRE karabiinihaka" mutta tuolloin hinta pomppaa moninkertaiseksi.
1
2
I would not recommend to a friend
Matti T.

25.04.2018
Yllättävän helposti meni rikki. Mitään kriittistä ei tällä uskalla kiinnittää.
5
0
I would not recommend to a friend
Pasi K.

30.05.2018
DD Hammocksilta outo veto painaa firman nimi näihin. Underblanketissä näitä samoja 8 kpl, ensimmäinen hajosi heti kättelyssä. Lirpake jos pikkusen kääntyy sivulle, se menee nurinniskoin ja paluuta entiseen ei ole. Toinen DD:n kehitystä tarvitsema kilke on Underblanketin narulukot, muuten toimii hyvin, mutta ei pidä yhtään..
3
0
I would not recommend to a friend
Emmi Ö.

03.08.2018
Ihan hieno, mutta laatu vastaa hintaa.
Pidin tässä vuoden päivät kiinni muutamaa avainta. Alkoi jo ensimmäisen puolen vuoden sisään vähän löystyä, ja vihreä väri kului kans suurimmaksi osaksi pois. Lopulta samoin kuin ilmeisesti muillakin, haka sanoi sopimuksen irti ja taittui itsekseen nurinperin eikä paluuta ollut. Roskiin meni eikä uutta tule.
1
0
I would not recommend to a friend
Valtteri H.

20.01.2019 (Edited 09.10.2020)
Toimii tarpissa, hajoaa muussa käytössä.
0
0
I would not recommend to a friend
Steen V.

18.04.2019
These came with my DD underblanket. Worked fine first use, and packed it away. Second unpacking, one of these already broke, along with the elastic cord, must've ripped it with its sharp tooth.
2
0