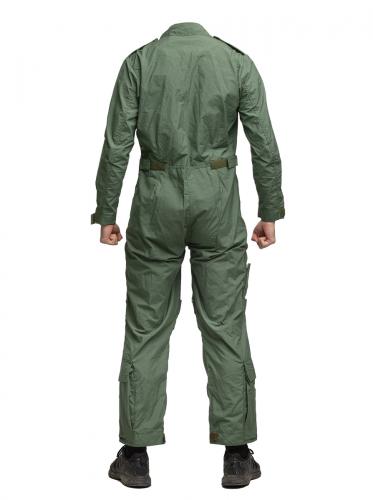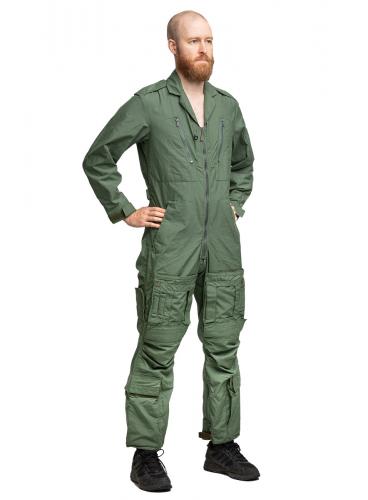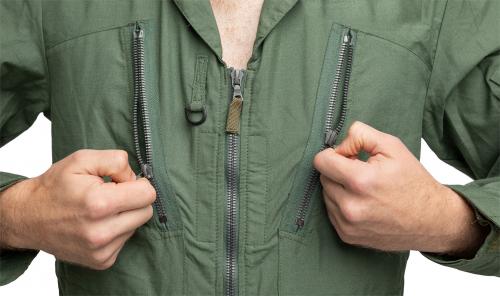 Large chest pockets with zippers.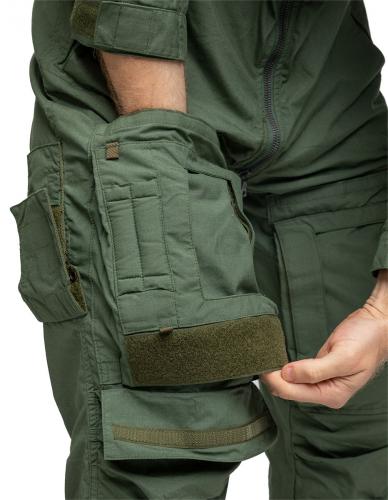 Thigh pocket and an upside down secondary pocket below.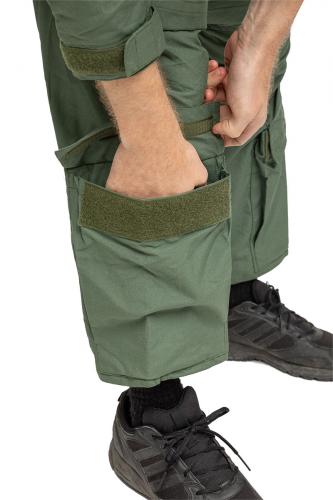 Large cargo pockets at the ankles.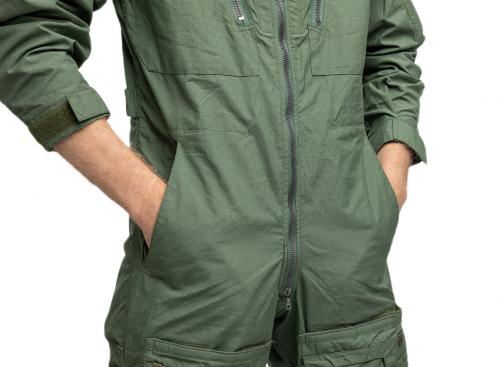 Front pockets with access to the inside of the garment.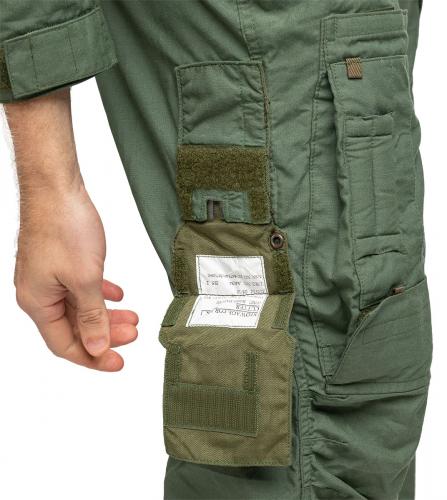 Dedicated pocket for a cord/strap cutter.
Pencil pockets on the sleeve.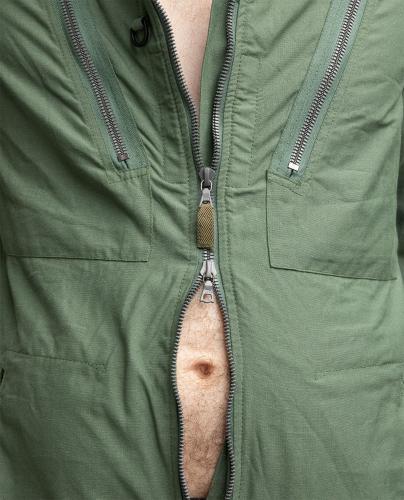 The two-way zipper opens up possibilities.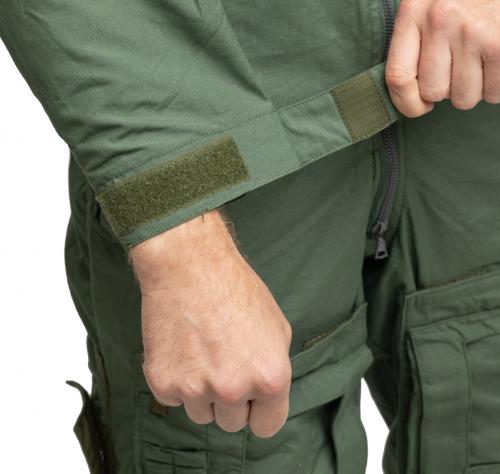 Adjustment tabs at the cuffs.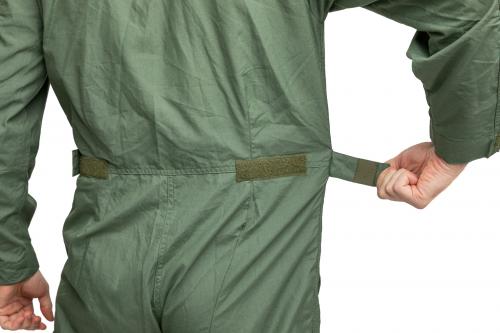 Adjustment tabs at the waist.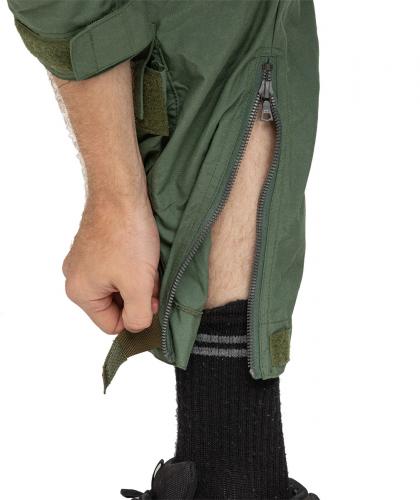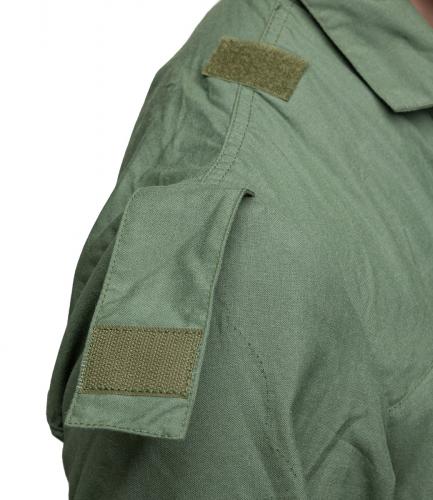 Epaulettes to show off your rank, but a flight coverall makes you desirable even without the bling.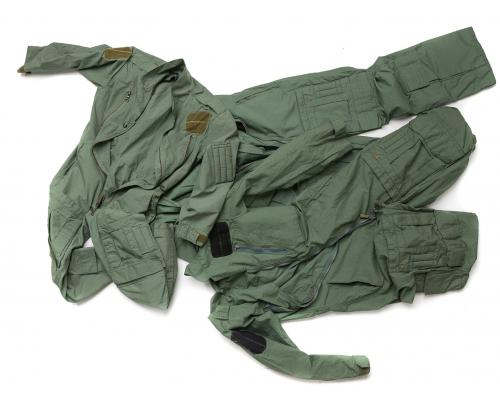 Good general shape, the collar type and patch bases may vary.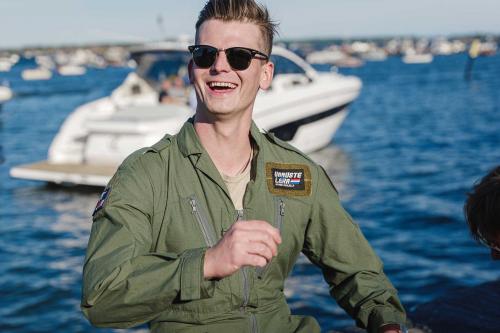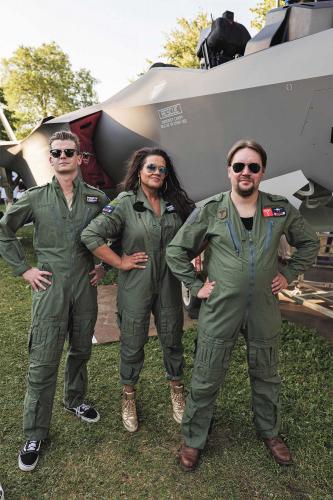 Great Britain
British MK16A Flight Coverall, Green, Surplus
Price 39.99 USD
excluding sales tax
Flame retardant flying coverall from the UK. Very comfy to wear and with looks that cannot be mistaken for a mechanic's coverall. Single batch, these are unlikely to be restocked. If you want one, act now!
Loading products...
Trouble with the metric system? Try our converter: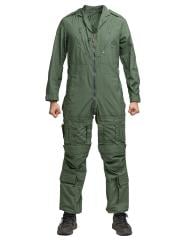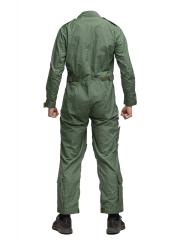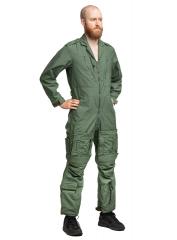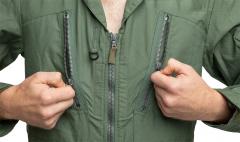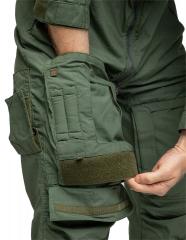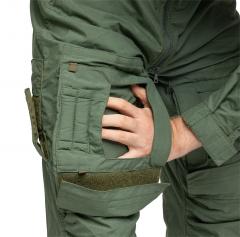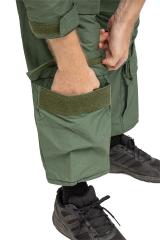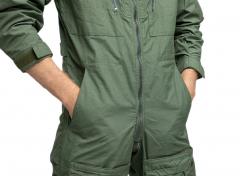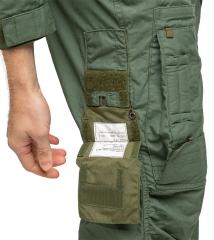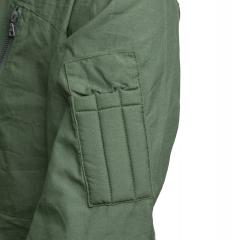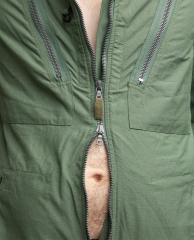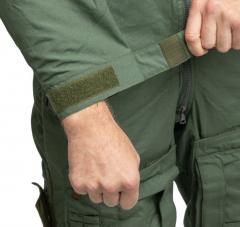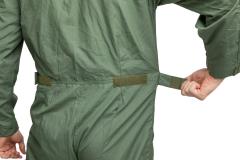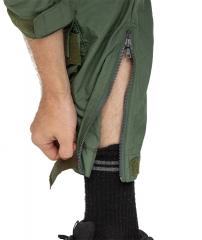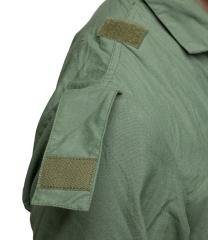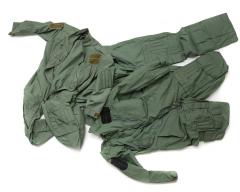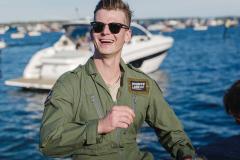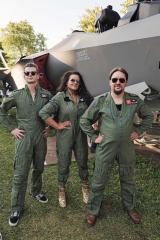 Flame retardant flying coverall from the UK. Very comfy to wear and with looks that cannot be mistaken for a mechanic's coverall. Single batch, these are unlikely to be restocked. If you want one, act now!
Two-way zipper, good adjustments (you don't want to get snagged when flying airplane thingies), and a load of pockets. Usually, these have plenty of velcro on them for insignia and unit patches and whatever. These may be green or black.
On the pockets, top to bottom: Two chest pockets with slanted zippers. Ordinary front pockets with hidden access to your "engine bay". Thigh pockets with access from the top, secondary upside-down pockets underneath, and framed cheat-sheet pockets that open from the inseam side. Cargo pockets at the ankles - quite easily reached when sitting in a cockpit - and a strap/cord cutter pocket on the right thigh.
Made of Nomex, so these do not melt on you if they get charred. This is a good thing if you're looking for a coverall for any job that might benefit from it. Also, a very comfy piece of clothing just to wear around the house too, your significant other will love it.
The collar type may vary, some of these have a zipper that goes all the way up and they are labeled "tutor". These haven't been sorted apart.
Size info
These were labeled with two different kinds of sizes: some with just single figures for the height and chest, and others with a height and chest range.
The single figures (e.g. 180 / 96 cm) are pretty much the maximum we recommend. If your height or chest measures larger, the garment will be tight.
British air force surplus
These have been used but not in a greasy garage or such, but in the tidy cockpits of modern aircraft. The overall condition is good. Some velcro patch bases have often been sewn on the sleeves or chest.
All products: Great Britain
Recommendations
Loading products...
Reviews
You have already submitted a review. You can edit your text by clicking on it.
Log in and write a review.
Remove filter
Suomi
(2)
English
(2)
I would recommend for a friend
Juhani S.

09.08.2021 (Edited 17.08.2021)
Ei voi kun suositella koska kyllähän jokainen mies tarvitsee yhdet palosuojatut lentohaalarit. Itselleni nämä tosiaan päätyi olo haalariksi kun kangas on niin mukavaa päällä ja sen verta asiallisen näköinen asu että kauppaan ja roskia viemään kehtaa mennä nämä päällä, vetoketjulla ja vyötärö kiristyksellä pysyy ilman vyötä päällä vaikka ylä osaa roikottaisi vyötäröllä. Näistähän saa sitten naamiaisiin hyvän pohjan avaruus piraatin asuun!
1
0
I would recommend for a friend
Mikko N.

11.08.2021 (Edited 11.08.2021)
Koot on tosiaan ilmoitettu max. mittoina. Olen 180cm ja koko on 180-188cm eikä kärsis olla yhtään lyhyempi jos haluaa pitää toimivat heittiökehittimet. Odotan vain koskas pukuun kuuluva Spitfire tai Hurricane tulee ylijäämänä Lekaan myyntiin...
4
0
I would recommend for a friend
Arick S.

12.08.2021 (Edited 17.08.2021)
An impulse buy, but one I do not regret. I'm 5'10" tall and not especially chubby and the 180-188/91-99 fits like a glove. I can bend, sit, twist, and move spastically without the bottom of the garment smashing my balls. Received the "black" patched variety and it looks slick. My specimen had no torn/ripped areas, no stains, and all zippers fully functional. There are hanging loops to aid in hanging it up, and it also came with little loops of some kind of white rope attached to some of the thigh pockets, for which I am unsure of the function. Maybe lanyards to keep things from wandering off? I have no idea what I would do wearing it (seems too nice for working on oily equipment), but very comfy for lounging around and imagining what life would have turned out like if I had 20/20 and joined the Air Force instead of wasting vast sums of money on a token 4 year degree.
16
0
I would recommend for a friend
Giacomo F.

21.01.2022
This is awesome! I'd feel bad using it for stuff that would get it too dirty, but this kind of coverall full of pockets would be perfect for any tool-intensive work, like mechanic work for example. Me, I'll use it for my VR sessions, the velcro loops on the waist are perfect to route my Index cables!

The coverall I received was in good condition, nothing broken on it, no smells just warehouse smell, all zippers perfectly working, just the fabric clearly looked used but that's not an issue.
1
0