USMC poncho, camouflaged, reversible, surplus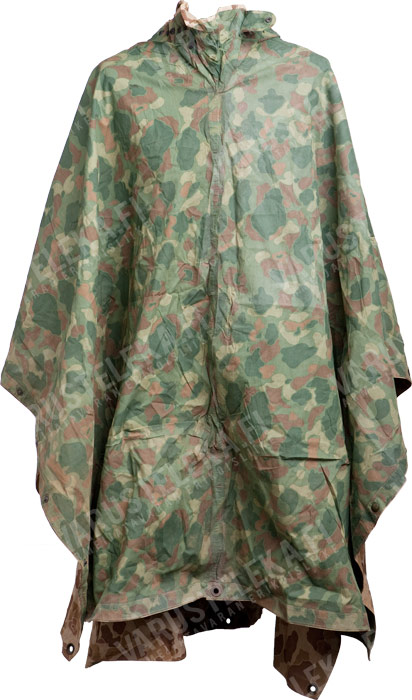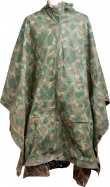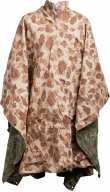 Trouble with the metric system? Try our converter:
US Army troops in Europe didn't make much use of camouflage kit during the war, but in the PTO the marines were widely issued both uniforms and kit in camo, such as these ponchos.
This camouflaged model came into production in the early 40's, replacing the older, single colour one. In the autumn of 1944 it was decided to update the poncho, and grommets were added to the sides and corners so it could double as a shelter half when needed.
We have two different types of these, earlier and later production. The later features grommets along the sides and in the corners.
These are in great condition, considering their age. These came to us folded up and thoroughly covered in talcum powder. Small holes and scrapes can be found on some, still, these are perfectly serviceable.
Log in and write a review.