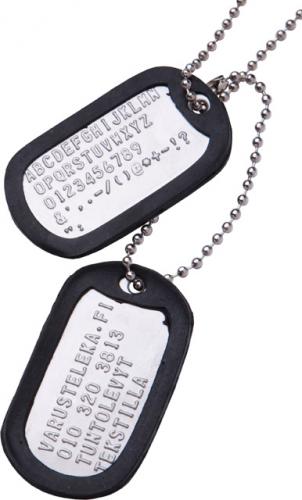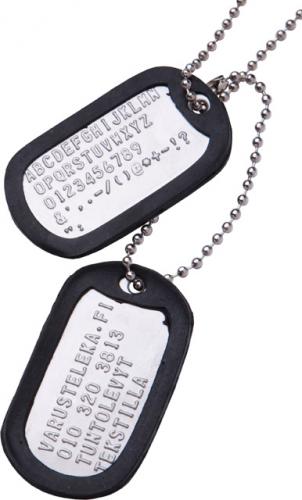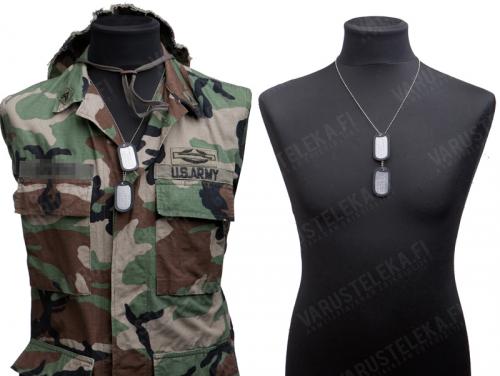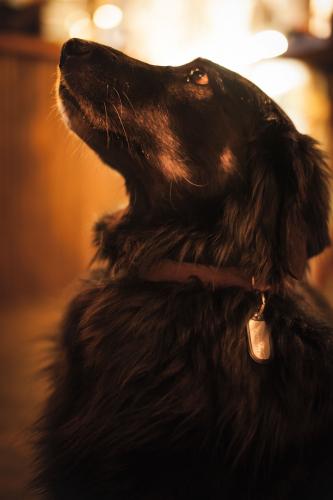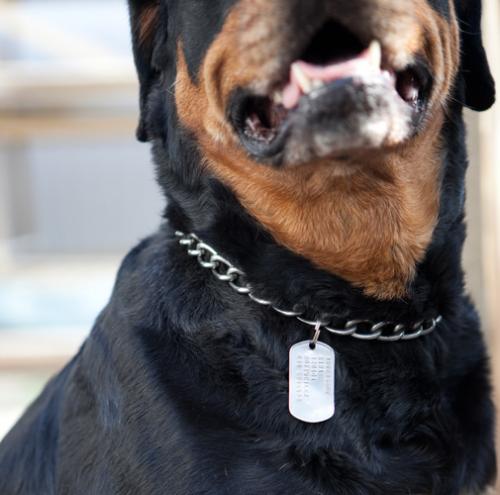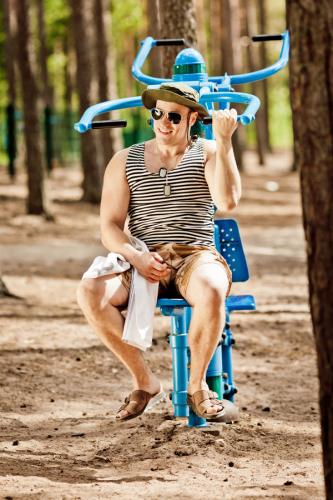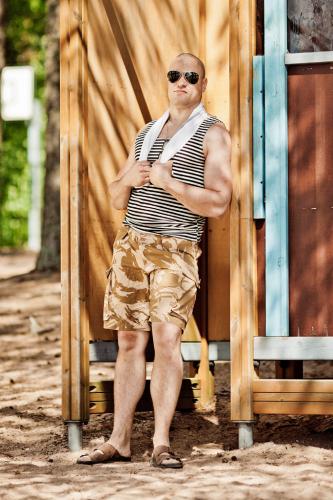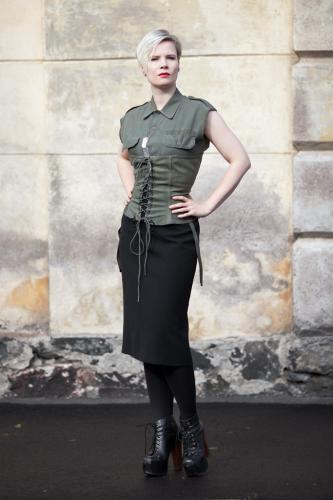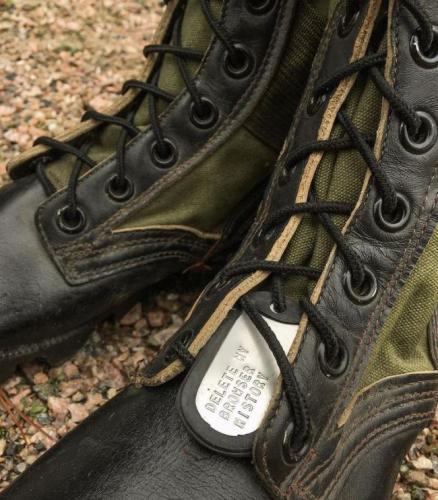 Mil-Tec
US Dog Tags with Custom Text
Price 15.99 USD
excluding sales tax
Shipping starting at 9.99 USD
Free shipping for orders over 200 USD
A pair of standard US Dog Tags with custom texts of your choice! Comes with ball chains and rubber silencers. We make these with a proper Dog Tag press, not by engraving or etching!
Sold 16 pair in the last two weeks.
Trouble with the metric system? Try our converter: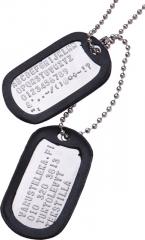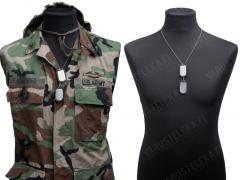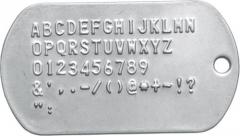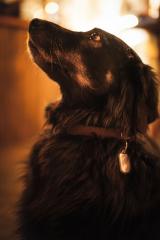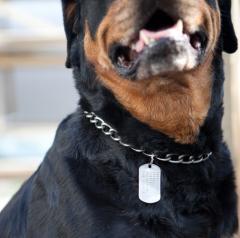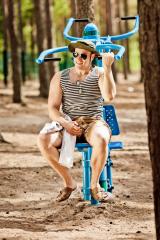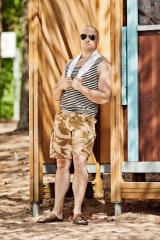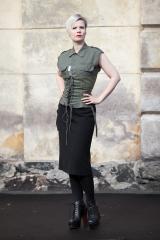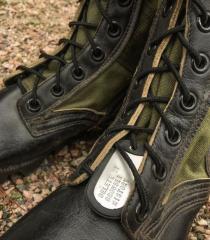 A pair of standard US Dog Tags with custom texts of your choice! Comes with ball chains and rubber silencers. We make these with a proper Dog Tag press, not by engraving or etching!
Please note: Before ordering dog tags, read and comprehend the instructions completely and thoroughly. Especially the part where available characters are listed. If after all this you have questions, don't hesitate to ask. Better safe than sorry.
The dog tags are identification tags worn by military personnel. This current two-dog tag system was introduced back in 1916 and is still in use today. Most other companies that offer dog tags with custom texts cut corners by engraving or etching. We decided to do things properly with a dog tag press. The text is stamped on the tags and will last a lifetime (if not lost).
The chains are 60 cm and 15 cm long / 24" and 6".
A single dog tag has five rows with 15 characters fitting on each.
Available characters: ABCDEFGHIJKLMNOPQRSTUVWXYZ 1234567890 &',.-/()@*+~!?" and of course space. All characters, including space and dots, abide by the character limit - if you put 14 spaces on one row, you can put one letter.
The dog tag set includes two dog tags, one long and one short ball chain. Typically these have identical texts, but can be pressed with any text, as long as the customer plays with the character rules.
Custom work - no refunds. The customer is solely responsible for the text - spelling mistakes made by the customer are his/her responsibility and will not be refunded. Of course, if WE make a mistake (which is exceedingly rare but not unheard of), well, that's a whole different story.
US armed forces dog tag standard:
LAST NAME
FIRST NAME M.
SERIAL NUMBER
BLOOD TYPE
RELIGION

M. at the end the first name stands for the initial of the middle name. Serial number can also be read as SOCIAL SECURITY number. Religions are e.g. PROTESTANT, ORTHODOX, CATHOLIC and so on.
These do work as actual dog identification tags too - they are strong and the info on them won't wear off ever!
IMPORTANT! As mentioned, our dog tag press can only do the listed characters. If a text contains characters that are not on the list, they will be removed or replaced without notice. (This is how it's done in the military...) So, DO NOT order any characters not listed above.
If only one dog tag text is given, this will be pressed on both dog tags. All personal information on the dog tag is treated with strict confidentiality (i.e. not for marketing or any other dubious purposes) and can be removed from our systems on request.
All products: Mil-Tec
Recommendations
Loading products...
Reviews
You have already submitted a review. You can edit your text by clicking on it.
Log in and write a review.
Remove filter
Suomi
(3)
English
(3)
I would recommend for a friend
Dimitri R.

21.12.2016 (Edited 22.12.2016)
Kuten moni on maininnut, niin näiden ketju on melko heppoista tekoa. Muita ratkaisuja tietysti on esim. nahkanauha, kengännauha, kettinki tai avaimen lenkki (sellanen pyöree kierre johon on tosi kurja ujuttaa mitään, kyllä te tiedätte). Näillä virityksillä saa pysymään. Hienothan nää on, teksti on helposti luettavaa, ja sitä mahtuu aika paljon. Lisäksi se ei kulu pois ihan heti, todnäk. ikinä. Nää on kevyet, eikä kilise kun pistää silikonit reunoihin - ne tosin saattaa haparoitua ajan ja sään armoilla. Näillä on helppo nimikoida tavaraa, tai voi vaikka antaa lahjaksi kaveripiirille, kun painattaa näihin inside-läppiä. Ei huonot!
21
3
I would recommend for a friend
Morgan H.

06.03.2017 (Edited 31.05.2021)
Rather long delivery time. The printing on the dog tag was made opposite way as shown at picture = text was harder to read. The rubber protection/sound silencers start to dissolve and get sticky after a few weeks of active use.
Refund of item was an easy process.
Still, I will order a new pack as I need them.
8
8
I would not recommend to a friend
Konsta K.

13.12.2017 (Edited 31.05.2021)
Painetusta tekstistä rivi 1 jää lähes kokonaan kumin alle, joten ei ole luettavissa. Itselläni ei alimmalla rivillä ollut tekstiä, mutta pelkään pahoin, että sen kanssa kävisi samoin. Tuoteselosteen yhteyteen olisi hyvä lisätä tarkempi ohje tekstin asettelusta ja näkymisestä.
7
12
I would not recommend to a friend
Tomi N.

10.06.2018 (Edited 01.06.2021)
Ihan mukavat "nimilaput" esim reppuun yms kun täydentää yhteystiedoilla. Itse levyt ajavat asiansa hienosti, mutta vaimentimet ovat pelkkä vitsi. Ihan vaan olemalla levyn päällä kumi halkesi ja kuoriutui levyn päältä. Tähän kului aikaa noin kaksi kuukautta
2
6
I would recommend for a friend
Chantach M.

25.11.2018 (Edited 02.06.2021)
The tags came out pretty good. Stamping on the 7's were a bit shallow but still visible. The rubber sleeves I got were very roughly cut, still had sizable rubber bits hanging off them. Fairly good overall. Would still order more should the need arise.
6
0
I would recommend for a friend
Sebastiaan d.

07.03.2020 (Edited 06.06.2021)
Exactly as advertised, mine came with 2 cords, long one and a very short one, I used the shorter one to extend the longer one since I have a head size 63, this way I put them on and remove them without having to fiddle with the cord or scraping my head with the cord. Varusteleka provided a solution for a problem they didn't know existed.
2
0